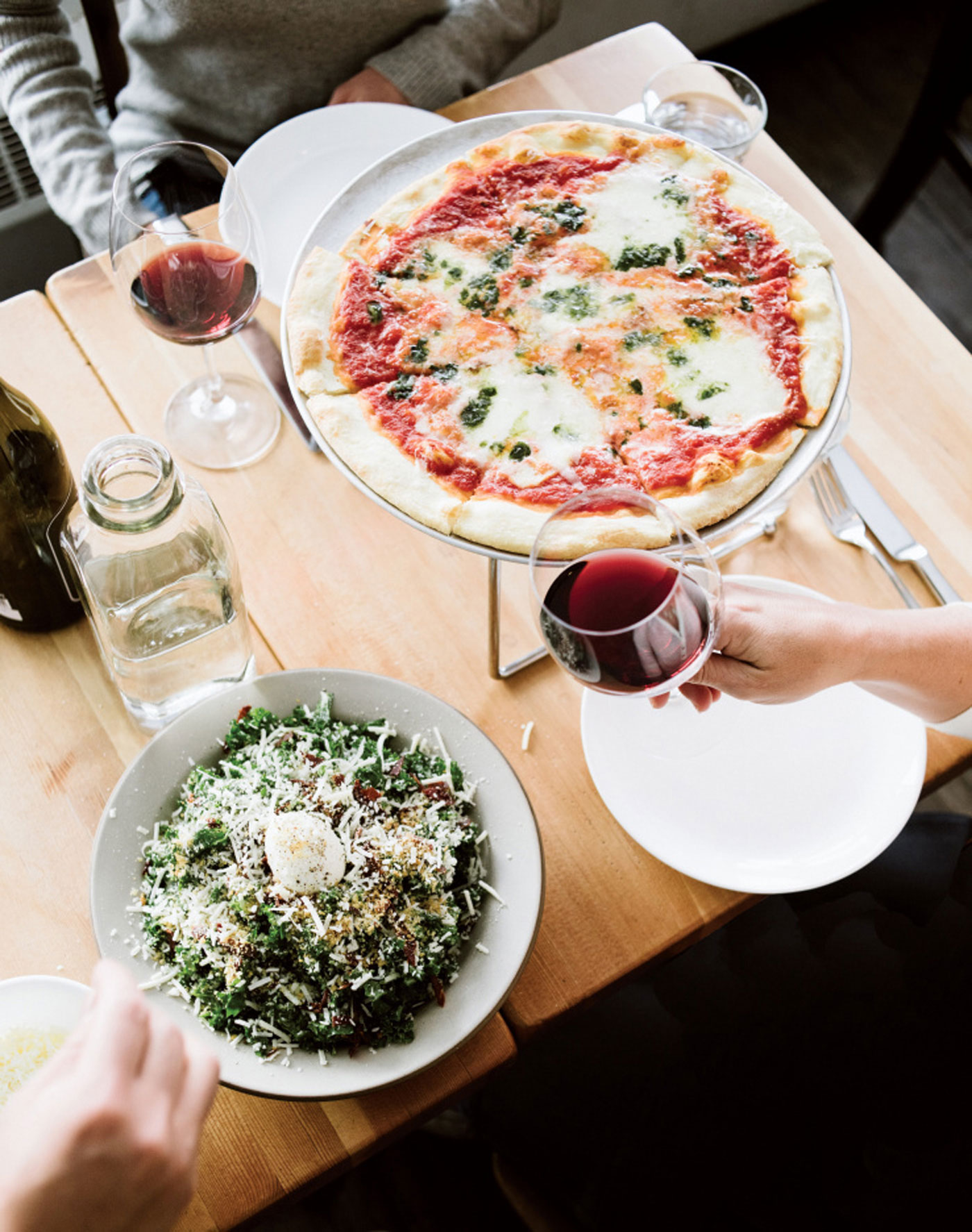 Each year, we ask our readers to weigh in on the best restaurants in Calgary with an online voting ballot. Here are the winners and runners-up for Best Pizzeria in Calgary.
Winner
Una has developed a huge following over the past 13 years thanks to its delicious California-style pizzas and its welcoming restaurant dining rooms where guests gather to eat them. The local chain now has four Alberta locations to its name, making it even easier to get your fill of flavours like the 4-maggi or the Beltline.
Three Calgary locations (plus Banff), unapizzeria.com, @unacalgary
Runners-up
After starting as a pizza pop-up, Noble Pie has evolved and moved into the Beltline brick-and-mortar location we know today. Despite this growth, the focus on crafting simple, delicious pies with meticulous care remains the same. Owner and self-taught pizza maker Mike Lange has visited some of the greatest pizzerias across North America, and puts this inspiration behind every recipe.
720 11 Ave. S.W. (alley), 403-536-4075, (text only), noblepiepizza.com, @noblepiepizza
The owners of Bow Tie Pizza — a trio of friends with a mutual love of pizza — put a lot of care and thought into their pizza. Bow Tie's dough is made in-house, the sauce is homemade and even the meat is sliced and cooked in-house. If you ever can't decide which flavour to order, you can always try one of the staff's favourites: the Beard of Zeus, the donair pizza or The Mother of Dragons.
Four Calgary locations, bowtiepizza.com, @bowtiepizza
Founded more than 45 years ago, this Varsity restaurant offers a range of dishes like veal parmigiana, New York steak and chicken souvlaki, as well as 25 pizza flavours with Greek-style crusts. If you can't decide which pizza to order, consider one of Matador's two signature flavours: the Bullfighter Special (with pepperoni, mushroom, salami, onions, beef, back bacon and green peppers) or the Matador Special (with pepperoni, back bacon, salami, beef, mushroom, onions, black olives, green peppers, pineapple, tomatoes and onion).
4625 Varsity Dr. N.W., 403-286-3133, matadorpizza.com, @matadorpizza
Posto offers a large selection of appetizers, pizzas, pasta and more, and the cozy, rustic dining room is just the right environment to enjoy them in. The potato, leek, cultured cream and smoked pancetta pizza is one of the most popular flavours, though you can't really go wrong with any of them. If you enjoy a late-night bite, you're in luck — all pizzas are half price for the last hour of business.
1014 8 St. S.W., 403-263-4876, posto.ca, @postocalgary