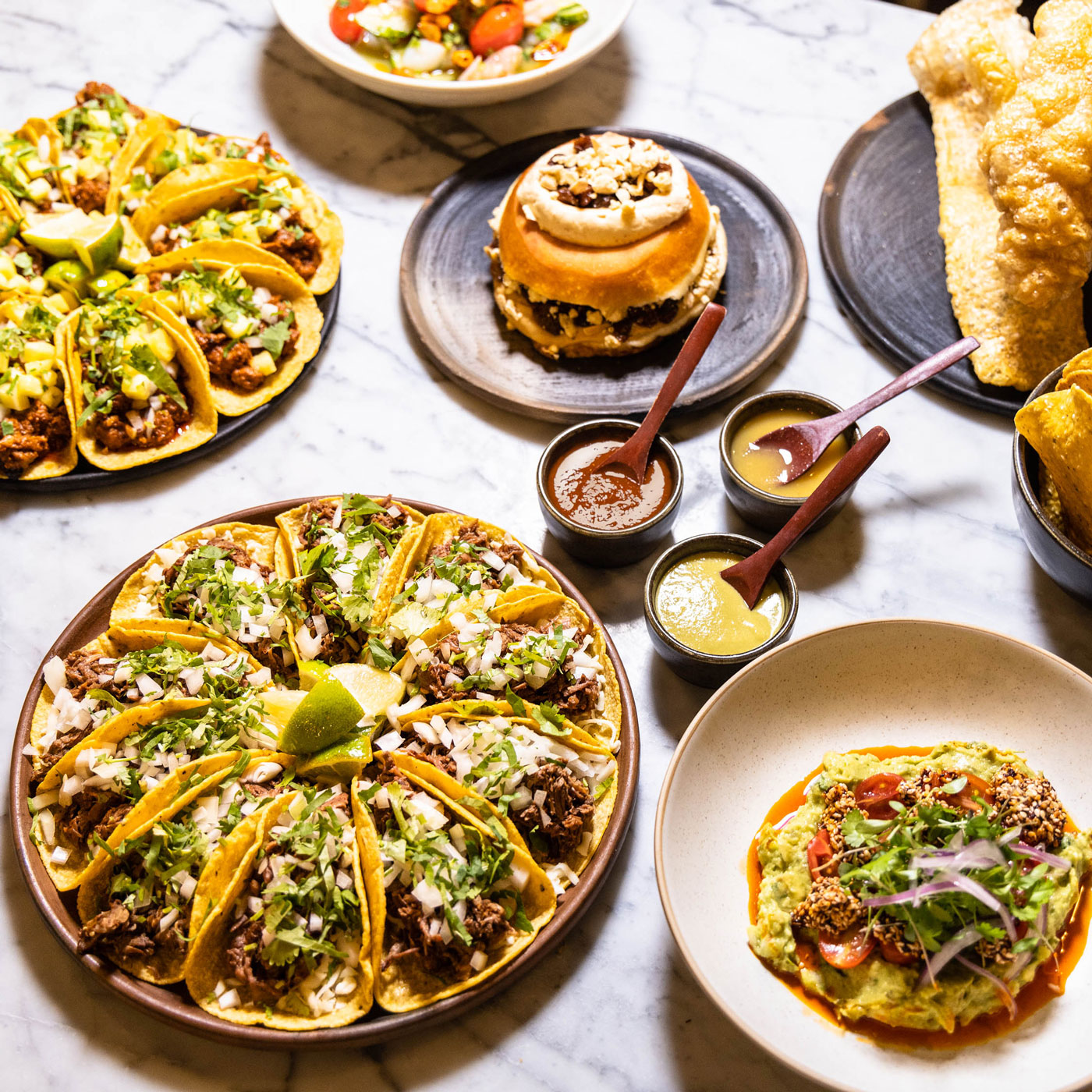 Each year, we ask our readers to weigh in on the best restaurants in Calgary with an online voting ballot. Here are the winners and runners-up for Best Pop-up Restaurants in Calgary.
Winner
Operating out of Meat & Bread downtown, Con Mi Taco (translation: "with my taco") is all about house-made ingredients, grinding corn daily to make hand-pressed tortillas, which are then wrapped around authentic Mexican fillings. There is also a large list of margarita flavours like passionfruit habanero, guava and, of course, traditional lime.
Runners-up
This pop-up started during the pandemic with delivery in mind and a focus on simple yet delicious burgers. Pigot's Burger Club's five burger options all come with Pigot's Secret Sauce, brown sugar onions and cheese, plus a few additional toppings depending on which one you choose. The pop-up has grown to offer delivery in Toronto and Vancouver, as well.
pigotsburgerclub.com, @pigotsburgerclub
Tokyo Chopsticks is a pop-up that serves ramen and bento meal kits. One of the most popular items is the duck shoyu ramen, as well as the truffle tuna poke rice sando. Other items include take-home ramen kits or a wagyu Japanese curry bowl.
tokyochopsticksyyc.com, @tokyochopsticksyyc
Garbanzo's is a healthy Mediterranean joint serving hearty wraps and bowls. The specialty here is the falafel pita wrap, filled with vegetables (both pickled and fresh), confit garlic spread and the pop-up's perfected recipe for crispy falafel.
Respect the Technique is a chef driven pop-up that wears many hats with pop-up dinners, cooking classes and take-out joints, to name a few. It even has a subscription-based Ramen Club that is a great option for those who just can't get enough of ramen.
respectthetechnique.com, @respectthetechniqueyyc