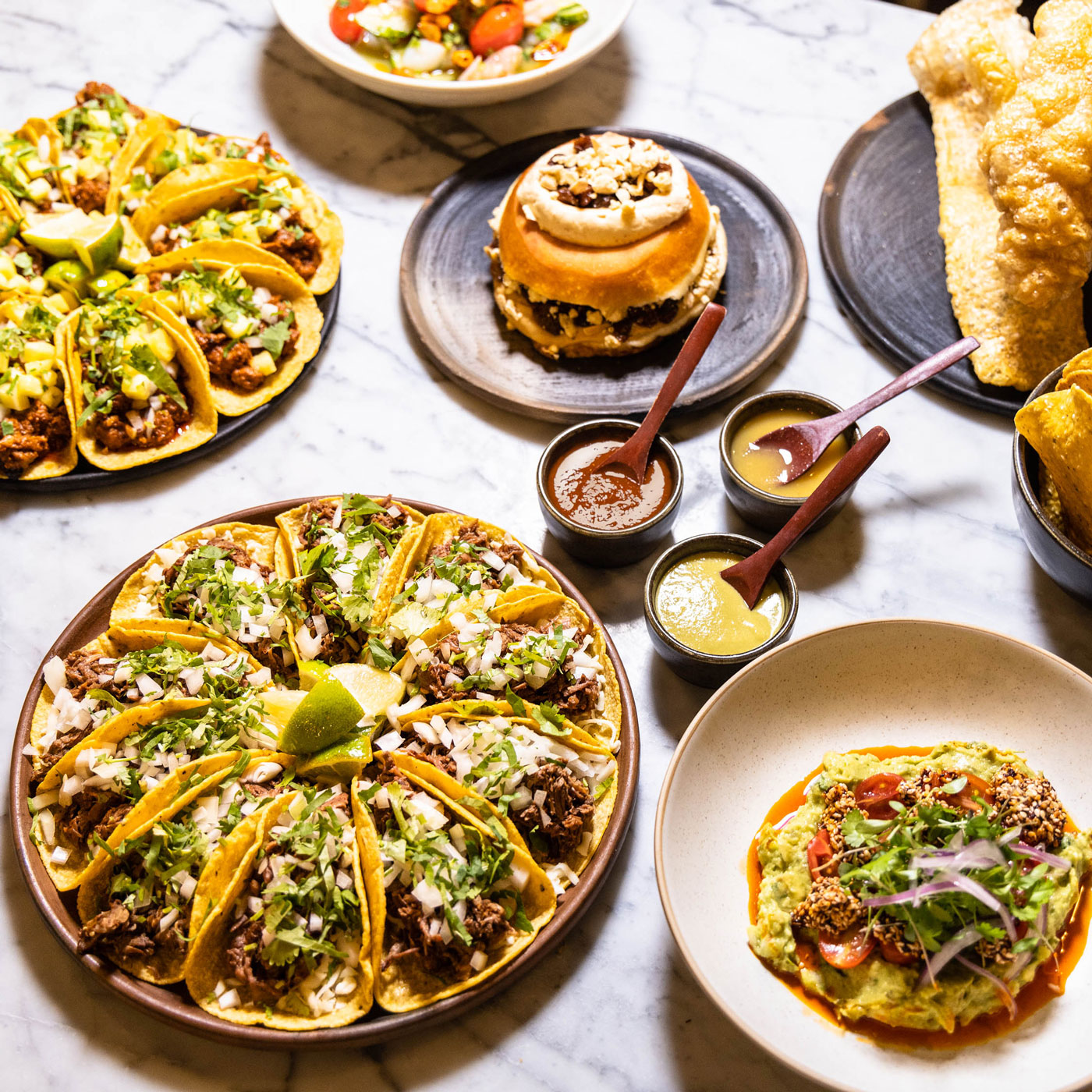 No. 1
Operating out of Meat & Bread downtown, Con Mi Taco (translation: "with my taco") is all about house-made ingredients, grinding corn daily to make hand-pressed tortillas, which are then wrapped around authentically Mexican fillings. There is also a large list of exotic margarita flavours like soursop, and, of course, traditional lime.
Runners-up
This pop-up started during the pandemic with delivery in mind and a focus on simple yet delicious burgers. Pigot's Burger Club's five burger options all come with Pigot's Secret Sauce, brown sugar onions and cheese, plus a few additional toppings depending on which one you choose. The pop-up has grown to offer delivery in Toronto and Vancouver as well.
pigotsburgerclub.com, @pigotsburgerclub
This pop-up specializes in fluffy brioche doughnuts and is run by husband-and-wife team Kayle and Kate Burns. While the Plain Jane Dough flavour was a staple, the rest of the doughnut flavours changed frequently, with unique options like yuzu sesame meringue and blueberry oat crumble in the past. Donut Club YYC is currently on hiatus but plans to return soon.
donutclubyyc.ca, @donutclubyyc
Tokyo Chopsticks is a pop-up that serves ramen and bento meal kits. One of the most popular items is a teriyaki mustard duck bento box, as well as Japanese-inspired tapas dishes like maple soy duck carpaccio, edamame and avocado guacamole or rice sandos.
bestwishes120.wixsite.com/website, @tokyochopsticksyyc
Garbanzo's is a healthy vegetarian pop-up inside Neighbour Coffee. Serving hearty vegetarian wraps and bowls, Garbanzo's doesn't skimp on the flavour. The specialty here is the falafel pita wrap, filled with vegetables (both pickled and fresh), confit garlic spread and the pop-up's perfected recipe for crispy falafel.