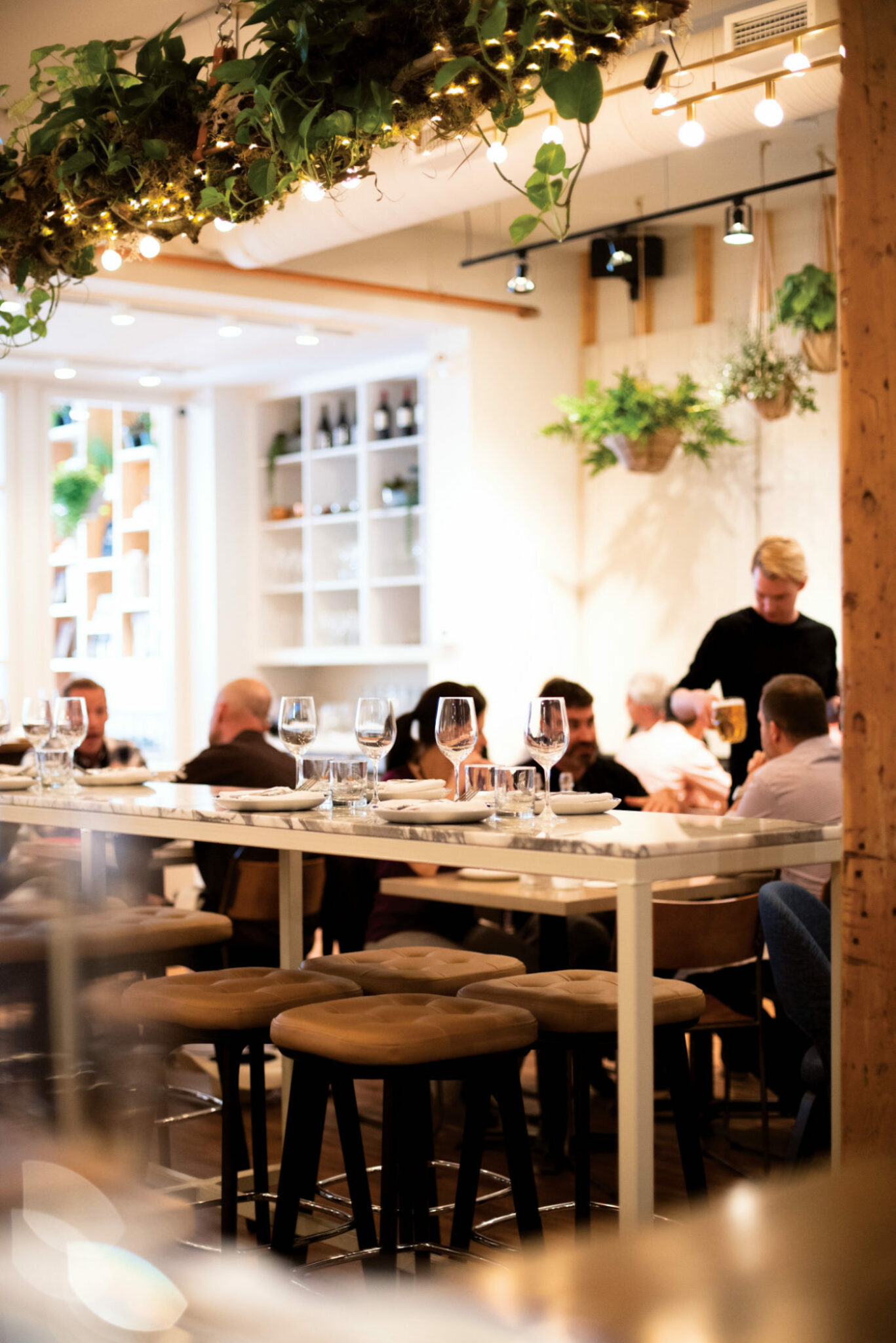 No. 1
With a vegetable-anchored menu that's great for sharing, Ten Foot Henry takes ingredients you should be eating and turns them into dishes you want to eat. Vegetables take a starring role in dishes like the cold smoked beets, charred cabbage and fried potatoes, which pair well with the handful of pasta, fish and meat dishes on the menu. Hanging plants and wooden accents make this Victoria Park restaurant a welcoming and versatile environment for just about any occasion.
1209 1 St. S.W., 403-475-5537, tenfoothenry.com, @tenfoothenry
Runners-up
This vegetarian restaurant has been a favourite with herbivores and omnivores alike since 2004. Striving to offer a healthy and sustainable dining experience, The Coup supports local suppliers and farmers while curating a food and cocktail menu that is colourful, flavourful and unique.
924 17 Ave. S.W., 403-541-1014, thecoup.ca, @thecoupcalgary
From Thai dishes to burgers and sandwiches, Hearts Choices Cafe Market offers hearty vegan fare at reasonable prices. You can also pop in just to grab some food for home — there are takeaway fridges stocked with vegan dishes and ingredients to transfer the taste of Hearts Choices Cafe Market to your own kitchen.
4127 6 St. N.E., 403-276-2163, heartschoices.com, @heartschoices
What began as a food truck in 2018 is now a thriving restaurant and lounge serving up plant-based comfort food in a homey Beltline location. Split an order of the popular no-fish and chips with family, or catch up with friends over buffalo chickin poutine in the solarium, where it's patio season year-round.
1111 7 St. S.W., 403-454-3287, veganstreet.ca/beltline, @veganstreetbeltline
A sister restaurant to the Vegan Street Kitchen & Lounge in the Beltline, this Inglewood taco bar has been serving up its take on vegan Mexican fare since May 2021. Enjoy $5 tacos every day from 3 to 5 p.m., or try a fan favourite like the fresh guacamole or watermelon poke tostadas.
1413 9 Ave. S.E., 403-453-3282, veganstreet.ca/inglewood, @veganstreetinglewood