Even though it's bordered by 17th Avenue S.W., 14th Street S.W. and the West LRT line, Sunalta still feels like a secluded breath of fresh air. The neighbourhood first popped up in the early 1900s, and it still has a small-town feel with an eclectic mixture of old-fashioned architecture.
Sunalta may be a residential community, but it has also become a creative hub over the years, with a theatre, a quirky record shop, art galleries, live music and specialty boutiques. And, with easy access to the downtown core, the Bow River and weaving bike paths, it's the perfect inner-city escape for curious Calgarians.
Where to eat in Sunalta
Since opening two years ago, this authentic North Indian restaurant has built a reputation that draws customers from every corner of the city, with freshly prepared, mouth-watering dishes, from tandoori chicken to chicken tika masala.
1101 14 St. S.W., 403-251-5252, tandoorigrillcalgary.com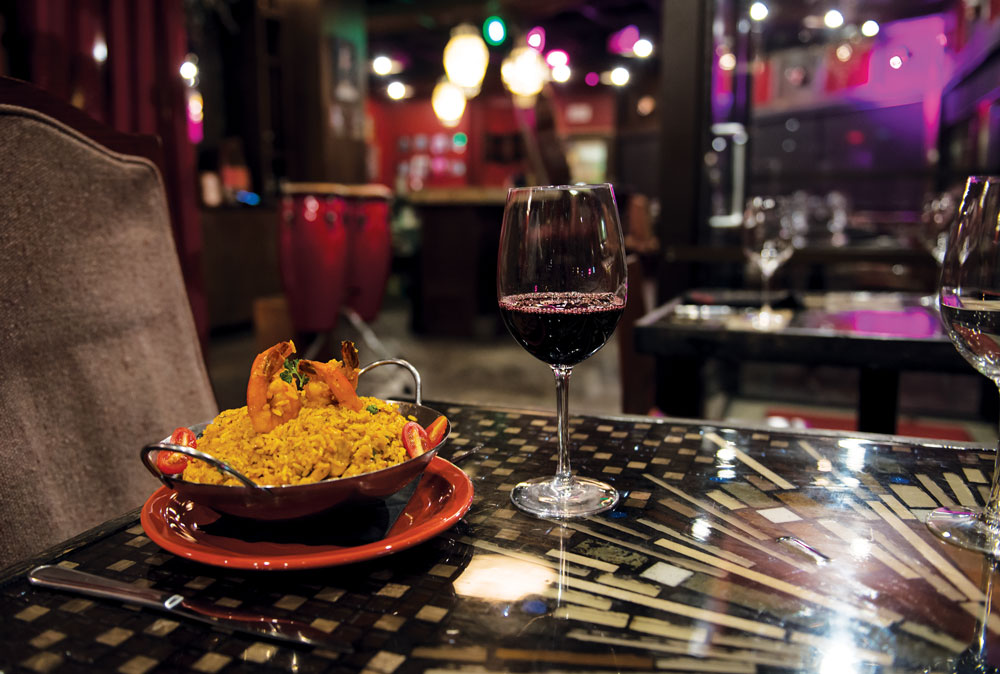 photograph by jennifer friesen
This hot spot in Calgary's growing Latin-dining scene is where you'll find dishes like pork chicharron and classic paella prepared with high-quality ingredients and served in generous portions. The food alone is enough to draw a crowd, so with the addition of live bands playing Friday and Saturday nights, you'd be wise to make a reservation on weekends.
1504 16 Ave. S.W., 587-350-2679, sabroso.ca, @sabrosoyyc
This newly opened takeout chicken joint is co-owned by chef Nicole Gomes and her sister, Francine Gomes, who bring in all their poultry from Alberta farms, then cut and prepare every meal in-house. The simple menu includes Southern fried chicken, French rotisserie chicken, hand-cut fries and vintage sodas.
1511 14 St. S.W., cluckncleaver.com, @cluckncleaver
Ke Charcoal Grill & Sushi
Barbecuing isn't always an option in Alberta, but you can get the smoky flavour you're craving at this Japanese restaurant. The open kitchen serves sushi and sashimi, and there's also an oyster bar.
1503 15 Ave. S.W., 403-690-5980
---
Where to shop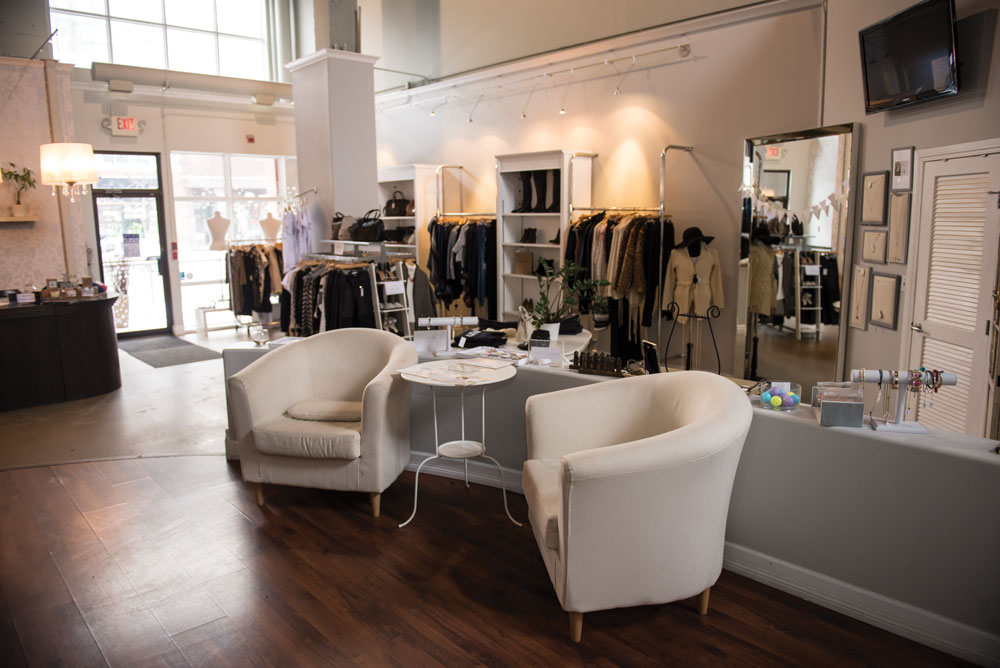 PHOTOGRAPH BY JENNIFER FRIESEN
For boutique style without boutique pricing, this is a must-stop shop. The free personal styling service and variety of options – from casual wear to office chic to evening dresses – means 27 Boutique can build you an outfit for any occasion. Look for Calgary-made lines like Three Way Clothing, which is exclusive to this unique boutique.
1510 17 Ave. S.W., 587-353-1127, 27boutique.com, @27_boutique
For more than 20 years, Fair's Fair has been a sanctuary for Calgary's lit-geeks looking to buy books or sell them or both. This busy location off 17th Avenue S.W. has catered its collection of used books to creative types, offering a bigger selection of literature and fiction than in its other locations.
1609 14 St. S.W., 403-245-5707, fairsfair.com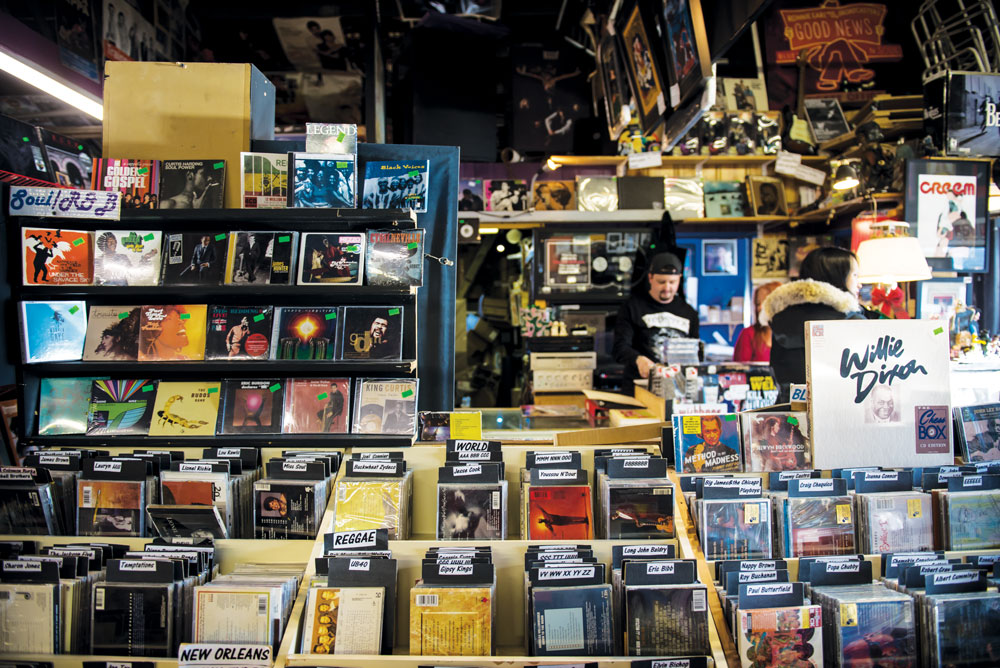 PHOTOGRAPH BY JENNIFER FRIESEN
There is no doubt the record-covered veneer of Heritage Posters & Music Inc. has caught the eye of every passerby at 14th Street and 11th Avenue S.W. This family-owned business has a little bit of everything: collectible posters, new and used vinyl records, stereo equipment and CDs by Calgary-based musicians. Be sure to head over on April 16 (International Record Store Day) to get in on the action, including a chance to pick up exclusive vinyl releases and catch a few local bands within these retro walls.
1316 11 Ave. S.W., 403-802-1846, heritagepostersandmusic.com, @hpostersmusic
After eight years on Macleod Trail, architectural technologist Naomi Pereira moved her modern Italian kitchen boutique to a renovated 1930s home in Sunalta. Specializing in high-gloss lacquer countertops, plumbing fixtures, kitchen accessories and kitchen and bathroom designs, Pedini Calgary ensures the quality of Italy is brought home to anyone who wants it locally.
1505 15 Ave. S.W., 403-451-7870, pedinicalgary.com, @pedinicalgary
The Sentry Box features more than 13,000 square feet of gaming and display space, a life-sized Darth Vader and more retro video game merchandise than your eight-year-old self can fathom. More than a store, the 36-year-old mecca for the gaming community also incorporates Calgary's only bookstore dedicated to all things sci-fi and fantasy. With painting demonstrations every Sunday, Pokmon card duels, open board-game events and Dungeons and Dragons meetups, it's a haven for the inner nerd in all of us.
1835 10 Ave. S.W., 403-245-2121, sentrybox.com, @thesentrybox
Independently owned Ski Cellar Snowboard is the oldest specialty ski and snowboard shop in Calgary. The Sunalta location opened in 1946, and the employees are experts in boot-fitting. With brands like Skilogik, an American company crafting all-wood skis, and Jones Snowboards, the store has everything a ski bum could ever need.
1442 17 Ave. S.W., 403-245-4311, skicellarsnowboard.com
---
What to do in Sunalta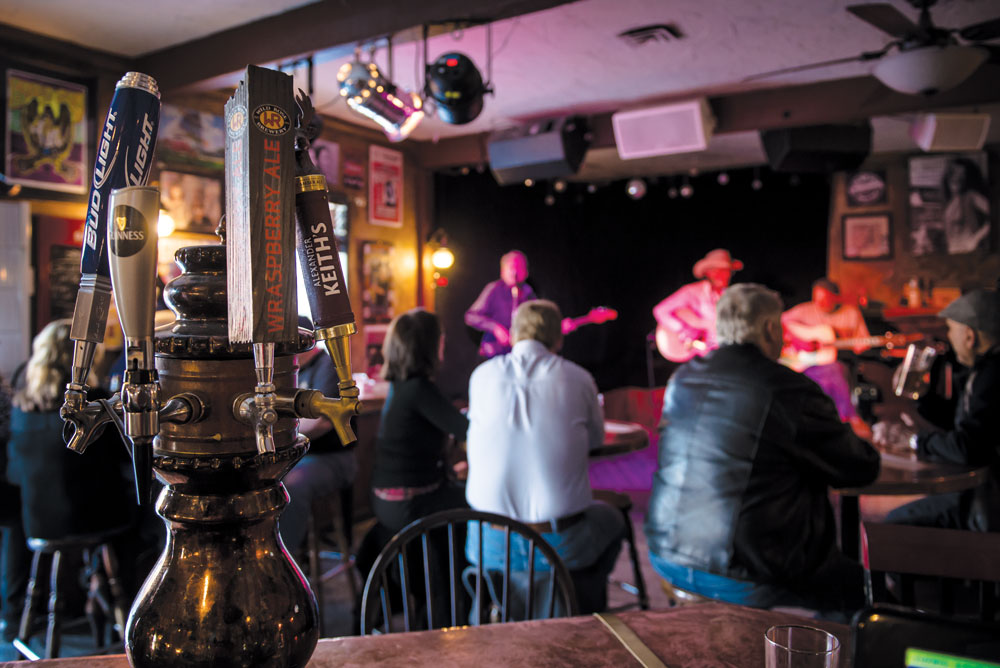 PHOTOGRAPH BY JENNIFER FRIESEN
For a daily dose of blues, jazz or roots rock, Mikey's Juke Joint delivers. Here, great live music is a guarantee, with 10 different slots every week. On Sunday afternoons grab a cold beer and a bowl of Creole jambalaya and be transported to New Orleans during the weekly jam session hosted by Tom Phillips. You definitely won't be disappointed.
1901 10 Ave. S.W., 403-245-8833, mikeysjukejoint.com, @mikeyskitchen
For more than 30 years, this experimental, artist-run centre has made its way through various locations in Calgary, with the latest Sunalta gallery space adopted two years ago. Free to the public, Truck has more than 1,300 square feet of space for 10 annual exhibitions, classes and workshops. From April 15 to May 21, the beautiful industrial bay will be home to the work of Michael Doerksen and Sarah Nance.
2009 10 Ave. S.W., 403-261-7702, truck.ca, @truckgallery
West Village Theatre
Following the departure of Dancer's Studio West in 2014, this arts venue is now home to a trio of local theatre companies: Ghost River Theatre, Calgary Young People's Theatre and Green Fools Theatre. Providing creation and performance space, as well as administration offices, the 75-seat, flexible theatre is an important artistic hub for some of the city's most original voices.
2007 10 Ave. S.W., 403-242-7118