4 New Performance Spaces Energizing Calgary's Arts Scene
Peek inside four new arts performance, education and rehearsal spaces that will bring Calgary's performing arts, musicians and dancers to centre stage.
By Andrew Guilbert, Karin Olafson and Felicia Zuniga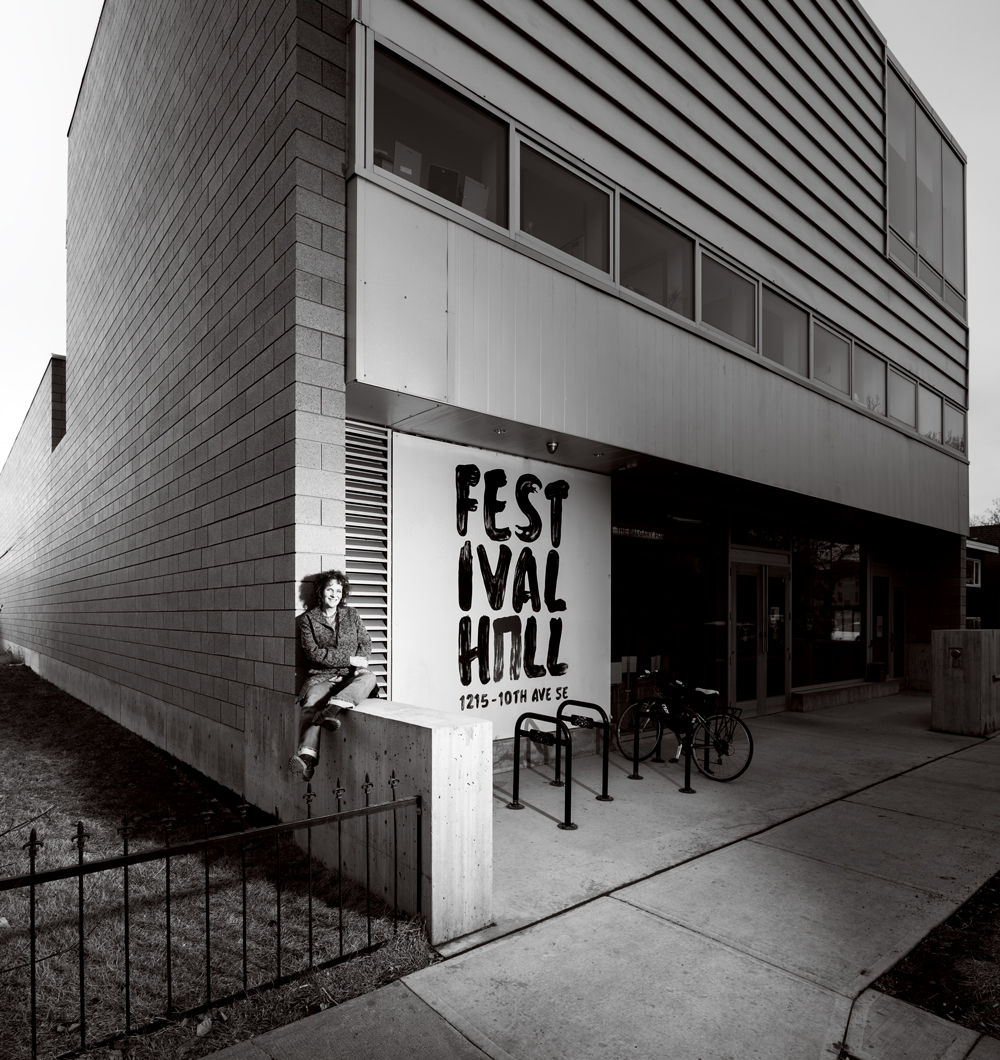 photography by jared sych
Kerry Clarke, artistic director of the Calgary Folk Music Festival, outside Festival Hall.
Date opened:
January 26, 2013.
Cost to build:
Just over $7 million, including purchasing the lot and constructing the building.
Architect:
Peter Cardew Architects.
Builder:
Karson Builders Ltd.
Address :
1215 10 Ave. S.E.
Around 2005, the Calgary Folk Music Festival decided it needed a permanent home.
Artistic director Kerry Clarke, her staff, Folk Fest summer volunteers and others were tired of moving around and wanted a place of their own. "It all started with the goal of finding permanent office space – but the idea of having a performance space as well became sexier and sexier," says Clarke. "On top of the festival, we started doing more shows throughout the year that would draw up to 200 people. For many reasons, it was time to buy."
For the first few years, Clarke and members of the Folk Festival Society Board of Directors looked at spaces to renovate throughout the city. "We fell in love with an old grocery store in the southwest and almost bought that," she says. "In hindsight, it's a good thing it didn't work."
When they couldn't find what they were looking for, they considered building. Concerns about a down payment were quashed when a surplus from the festival and grants from both the municipal and federal governments made it possible to scoop up the double-wide city lot they found in Inglewood for less than $400,000 in 2010.
Vancouver-based Peter Cardew Architects then won them over with the vision – a European-style dance hall that could accommodate a mix of community activities. The architect met with staff to get a sense of what everyone wanted.
"Building Festival Hall was like trying to please 20 wives," laughs Clarke. "Everyone had different ideas. And, of course, there are always delays. Buildings are never done when they say they will be done, and they always cost more, with more complications than expected. We thought the building would be ready in 10 months, but it took three years."
One of the first complications occurred when crews broke ground in the spring of 2010 and encountered an underground river. Clarke says they learned high water levels were fairly common for Inglewood and nothing that a sump pump, weeping tile system and rubberized basement couldn't handle.
From idea to reality, Festival Hall took eight years to bring to life. Clarke says her favourite thing about it is how well it fits into the community.
"It's a little bit industrial, just like Inglewood, and the mix of concrete and wood is unique," she says. "The architect managed to maximize the space, but leave a small, environmentally friendly footprint."
The hall is distinct for many reasons, particularly the wooden ceiling beams reclaimed from a mill in Washington state that create a "barn-house" feel. The curated multi-purpose hall is well used for music, arts and private events.
"[At some point,] we thought about calling it 'Music Box,'" says Clarke, "but it's not just about music – it's more than that. The festival was at our core and the idea of a community gathering place. Once we said the name 'Festival Hall,' it stuck." -F.Z.
---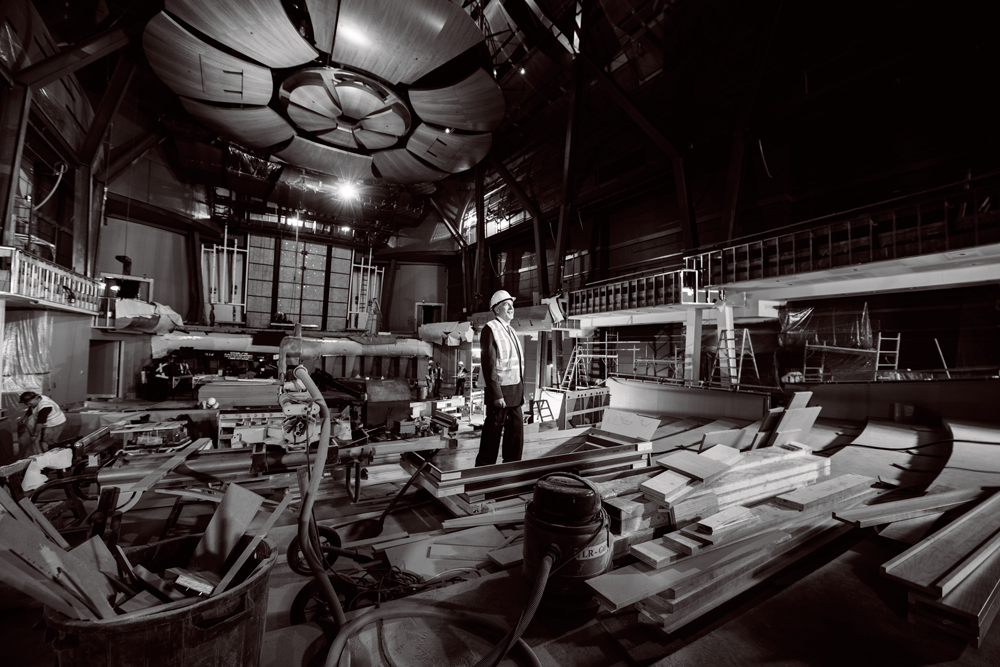 Paul Dornian, Mount Royal University Conservatory director, inside the Bella Concert Hall.
Cost to build:
$90 million.
Completion expected:
Late August 2015.
Architects:
Pfeiffer and Partners of Los Angeles and Sahuri & Partners of Calgary.
Builder:
CANA Construction.
Adress:
Mount Royal University, 4825 Mount Royal Gate S.W.
After nearly 15 years of planning, Mount Royal University Conservatory will finally get to open the doors to the Bella Concert Hall in late summer 2015. The space, named for the mother of Don Taylor, the project's largest private donor, is meant to answer the conservatory's long-standing need for more teaching and rehearsal space.
"We've essentially been the same size since 1992," says Paul Dornian, Mount Royal University Conservatory director. "We needed space to expand. Think of how the community has grown in the last 22 years, population-wise; we didn't have the space to program more extensively."
With seating for 773, the Bella is Calgary's first mid-sized concert hall performance space, hitting a "sweet spot" in terms of community need, says Dornian. He points out that Calgary's performance halls tend to be either small, 300-seat spaces or larger venues like the Jack Singer concert hall, which seats more than 1,700. This will be Calgary's first new performance concert hall since the Centre for the Performing Arts (now Arts Commons) opened in 1985.
Like many large-scale projects, the conservatory faced numerous setbacks over the course of its development, including rising labour costs, negotiating with changing governments and internal changes; when planning began, MRU was still a college.
"In the time we've worked on this, we've had three different [university] presidents, a number of different boards and key people retiring or moving to another position," says Dornian. "Being able to maintain momentum and stay the course over that period of time was a big challenge."
The building itself draws inspiration from the natural, rustic forms that make up the Calgary and Foothills landscapes.
"William Murray [of Pfeiffer and Partners] came in with a stunning picture of an old barn in a field, with a beautiful array of mountains behind it," says Dornian. "The general concept was there, and it became a really stunning piece of modern architecture."
From this inspiration, the Bella's interior structure borrowed the form of a barn roof, while wooden sound reflector panels are carved to resemble the petals of a wild Alberta rose. These pieces together form an architectural style Dornian calls "Foothills Modern" and assure concert-goers that performances will be a treat for both eyes and ears. -A.G.
---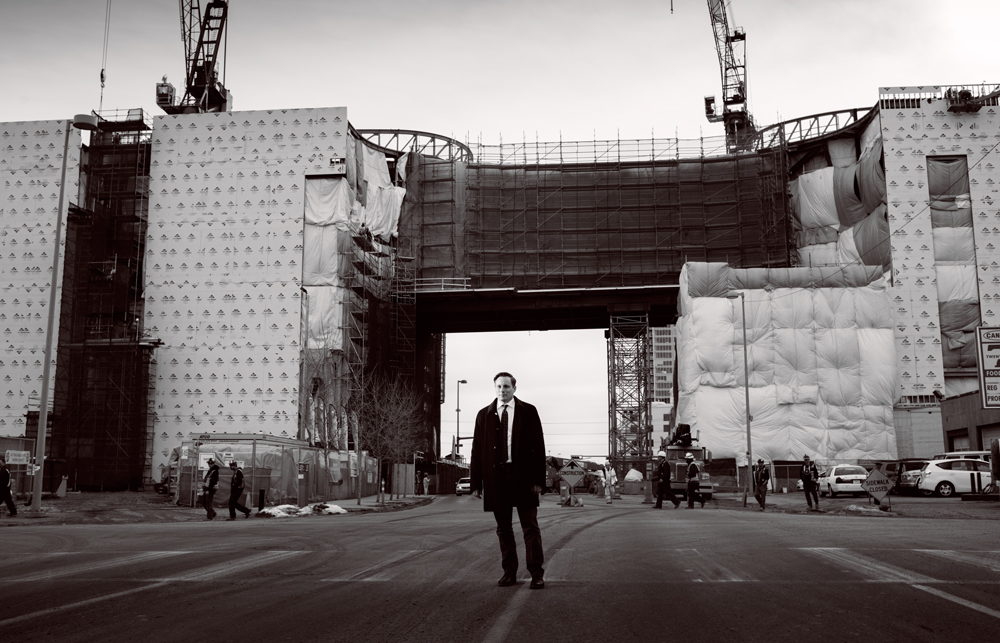 Andrew Mosker, National Music Centre president and CEO, in front of the NMC, which spans 4 St. S.E.
Opening:
Spring 2016.
Cost to build:
$168 million.
Architect:
Brad Cloepfil; Allied Works Architecture.
Builder:
CANA Construction.
Address:
850 and 851 4 St. S.E.
The National Music Centre houses more than 2,000 Canadian music treasures. Among the riches is a harpsichord from 1679 and Terri Clark's first guitar. By mid-2016, these artifacts will be housed in a new building that will itself be recognized as a Canadian musical treasure.
Unlike the current facility, the new NMC will provide opportunities for public interaction and entertainment all year round. It will be a venue for touring artists, an educational space and a place where artists can create new music and build their careers.
"This kind of space doesn't exist right now in Calgary," says Andrew Mosker, NMC president and CEO, who has overseen the project since its conception in 2006 and has worked with the collection since 1998. "The combination of performance and education music programs that are tied to an accessible collection of artifacts is something that no one else is doing."
To find the perfect architect for the project, NMC held an international competition in 2009. Of the 66 applications, five shortlisted candidates presented their ideas to the public and an advisory committee selected Allied Works Architecture as the winner. Allied is partnered with local architecture firm Kasian Architecture Interior Design & Planning.
Mosker says Brad Cloepfil of Allied Works Architecture did a lot of research into Canada's landscape, musical diversity and Calgary itself to ensure the building is of its place. The NMC, he says, will reflect the entrepreneurial spirit of Calgary. "This is the right project, the right time and the right city," he says.
The irregular structure of the building, with its swooping curves and irregular edges, was also inspired by Western Canada's geography. What's unique is the merging of the old and the new: the new building hugs the historic King Eddy, a building that has a strong Calgary music story anchored within it.
Besides fundraising, the main challenge Mosker and his team encountered was convincing Calgarians that this city should be the home of the new National Music Centre. "Building a new cultural institution with very little past and very little operational history is not easy," says Mosker. "And a lot of people had a lot of questions."
The organization overcame many of the challenges it faced and, come 2016, the NMC will help Calgary be seen internationally as an artistic and cultural hub, as well as an economic one.
"I think the NMC will have an indelible impact on music in Calgary," says Mosker. "Our aspiration is to get the world's attention that music is happening in Calgary." -K.O.
---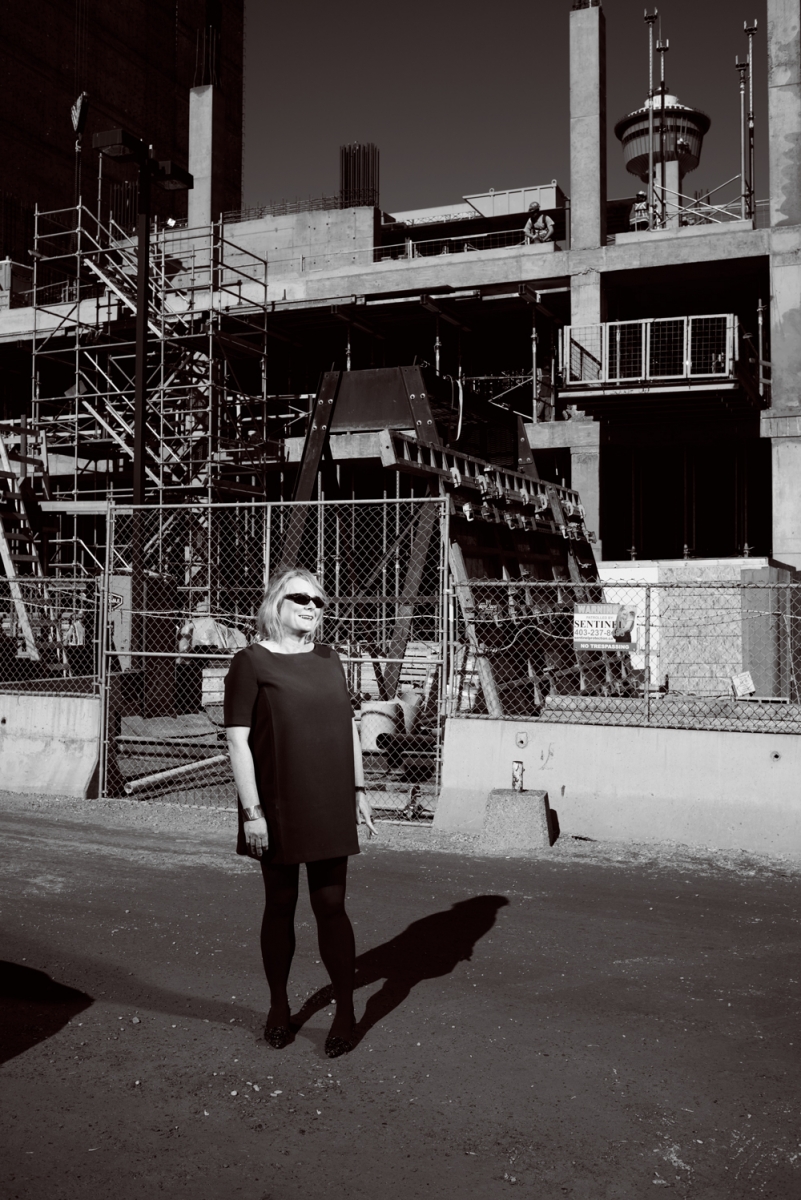 Kathi Sundstrom, DJD executive director, in front of the construction site for the new dance centre.
Completion expected:
April 2016.
Capital campaign target:
$25 million.
Architect:
Janice Liebe: Dialog.
Builder:
CANA Construction.
Address:
Centre Street and 12th Avenue S.E.
When Decidedly Jazz Danceworks moved into its former location on 4th Street S.W. in 1993, the rent was $30,000 a year. By 2003, that figure had grown to more than $250,000 a year.
"There was no way to keep pace with that growth because there was no way to expand our business," says DJD executive director Kathi Sundstrom. "You only have so many studios and you can only sell so many classes [in a week]."
After nine years of planning and investment from both the public and private sectors, a new, 38,000-square-foot DJD Dance Centre is nearing completion and will offer the company a chance to expand its programs, improve revenues and control operational costs.
Built in partnership with the Kahanoff Centre for Charitable Activities, a group that provides affordable, below-market rents to charitable organizations, the new space will allow DJD to occupy the equivalent of four floors of the 12-storey building and will feature seven dance studios, including one intended for community use. Maintaining this "community space" philosophy, programming will cater to everyone from beginners and at-risk youth to seniors and independent dancers.
It's a grand vision, but one that faced many funding difficulties. The initial plan called for a variety of buildings, office spaces and condos to be built or renovated in the area, but various setbacks, including the economic recession of 2008, means the DJD Dance Centre is now one of the last vestiges of that initial plan.
"We were lucky enough to have enough strong seed funding to give Kahanoff the confidence to continue on this path with us," says Sundstrom.
The new location will stand out architecturally, thanks to the unique glass-windowed studios, which will twist out "like the torso of a dancer" from the existing structure to face traffic on nearby 12th Avenue S.E., giving passers-by the chance to see dance in their neighbourhood.
"We wanted to bring the dance to the street, so you could see what's happening inside," says Sundstrom.
The Beltline can look forward to jazzier street views as of next April. -A.G.