5 Reasons You Should Know Sophie Serafino
The violinist's newly released single is now available
By Madeline Smith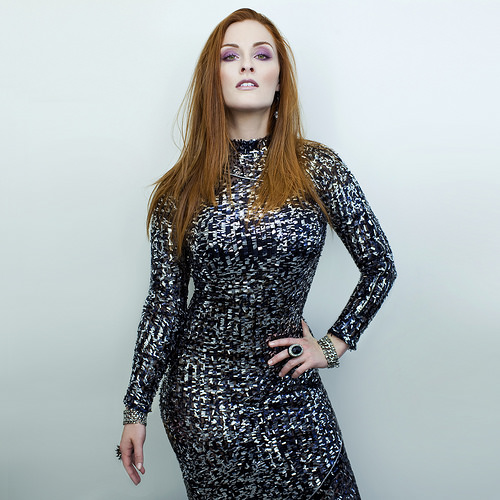 Sophie Serafino jokes that she has a "magic violin." It has taken her all over the world and into studios with the likes of Josh Groban and Goldfrapp. But, most recently, it's taken her on an emotional journey of heartbreak and recovery. If you don't know her yet, you will soon – here are five reasons why.
Although she was born in England and she's Australian, she's also a Calgarian
Serafino moved to Alberta for love. She thought she would move back to Australia when the relationship didn't last, but now she says Calgary's home with her new fianc. This is her third year here.
This year marks a career milestone
Serafino has been so creatively productive recently, she's releasing two albums in September: one instrumental and one with vocals. She was inspired to write more during her difficult breakup – her choreographer called the music Serafino's answer to Alanis Morissette's Jagged Little Pill.
She takes her technical skills seriously
Serafino performs her adult pop and Middle Eastern-influenced music with stunning visuals and theatrics, but she also works hard to "keep her fingers in shape." She takes weekly lessons with renowned violin instructor William Van Der Sloot at Mount Royal University, she says, to "kick her behind."
Uniting women is her passion
Serafino's non-profit organization, Every Woman Foundation, offers musical outreach programs and supports women's charities. The Every Woman Festival, a celebration of International Women's Day, launched in Calgary in 2013 and this year raised funds for the Heart & Stroke Foundation of Alberta.
She's taking her talents from the stage to the page
Serafino won't reveal many details yet, but she is working on a book.
Listen to Sophie's music:
Serafino's single "Broken" is available now. The Every Women Foundation is hosting a screening of Miss Representation followed by a panel discussion moderated by Tara Nelson with special guests Jenny Gulamani-Abdulla, Catherine Brownlee, Marina Giacomin, Jennifer Powter, Jodie Cossette and Ghada Alatrash. The event takes place October 4, 6 to 9 p.m. For more information and tickets, visit everywomanfoundation.ca