A Look At the History of the Boys and Girls Clubs of Calgary
75 years of caring for Calgary's kids
By Andrew Guilbert and Madeline Smith
Illustrations by Jawaan Burge
When Ray Adlard was 12 years old, a school friend invited him to a new club in town for boys their age. Walking into the basement of the Carlton Hotel one afternoon in 1939, he found ping-pong tables, wooden airplane kits, boys tumbling on old mattresses and a place where he could feel right at home.
"Before the war there wasn't anything to do, so it filled a big void," he says of the club. Once Canada entered the Second World War, most young, able-bodied men went overseas to fight. This left a lot of work to be done on the home front, and kids were often called upon to work.
"You'd go a block down the street and someone would ask you if you wanted a job doing something," says Adlard.
Though many boys like him held jobs during that time, they would often get out by six, just in time to eat and head over to the Boys' Club where they could practice boxing, work in the woodshop and just be kids.
Once the war was over, the jobs were gone but the club remained, a safe environment for children to spend their evenings and one that gave them friends, leadership skills and self-confidence, something Merle Bumstead can attest to.
Bumstead moved to Calgary with her husband and their five children in 1962. "First time I heard about [the boys and girls clubs], my oldest son, who was 12 at the time, came home one day and said: 'Mom, they're opening a club for kids!'"
This was a surprise for the family, coming from northern B.C., as they had never benefited from facilities like the boys and girls clubs, and soon all their kids – by that point, six of them – were going. At the time, the Forest Lawn club they attended consisted of an ATCO trailer attached to the side of the Holy Trinity school gym. "It was kind of an unusual arrangement, but it worked," says Bumstead. "It brought together a good deal of kids from the community, more so than school did."
Kids would do crafts, talk and plan activities in the trailer and play sports in the gym. Club leaders would also organize hiking, skiing and group trips to places like Nova Scotia and California. "I don't think they could do those things nowadays. Times have changed," says Bumstead.
Just how much they've changed might surprise some. "When I talk to my kids now, they tell me, 'You know, mom, we were allowed to smoke there,'" laughs Bumstead. "It's hard to imagine now. The parents smoked, so the kids did it furtively. They weren't supposed to be smoking, but it wasn't a big deal then if it got the kids in to spend time [at the club]."
Still, she says, the club was an overwhelmingly beneficial part of her children's lives. "They developed such a community with each other while they were going to club that it stayed with them to this day. We have such good memories with [the boys and girls clubs] when we were young." –A.G.

Boys and Girls Clubs Grows Up
After 40 years working for the Boys and Girls Clubs of Calgary (BGCC), CEO Cheryl Doherty still finds an endless source of motivation in her job. At the helm of the organization for the past 15 years, she is driven by the kids' and teens' resiliency to grow even more.
"BGCC provides a safe, supportive place where children and youth can experience new opportunities, overcome barriers, build positive relationships and develop confidence and skills for life; in other words, become self-sufficient young adults," says Doherty. "Our bottom line is helping kids reach their goals. I get to see it every week, every month, every year."
These goals range from teenagers completing high school after experiencing homelessness to younger kids meeting participation targets on recreational sports teams. Doherty says BGCC aims to help young people, regardless of circumstance, negotiate barriers. The scope of the organization's programming aims to match the scope of the community's needs. Some of their work reaches even beyond the typical definition of boys and girls, offering services to people up to age 26.
"Our name is the Boys and Girls Club, so people think, 'Oh yeah, you do those neat after-school things.' And yes, we do, but we do a lot more," says Doherty.
Over its 75-year history, the BGCC has grown to a total of 27 locations, where staff and volunteers connect with vulnerable kids and families through what Doherty calls a continuum of programs. Young people can access the organization's full range of services whether their entry point is a community club or Avenue 15, BGCC's youth homeless shelter, or another of BGCC's wide range of departments.
As Calgary has evolved, so has BGCC. With the city's rapid growth and influx of population in recent years, BGCC has been fighting to level the playing field for kids from increasingly diverse backgrounds. Doherty points out that Calgary still trails cities like Montreal and Toronto in integrating and supporting immigrant communities, but BGCC plays a part in creating an accepting community.
"The more awareness we can give staff, the better, and then we learn from the kids," she says. "Kids come first, and the face of those kids is changing, so we will change along with that."
Families that are new to Calgary come from all over the world – some dealing with what Doherty describes as "unimaginable" trauma in or after leaving refugee camps or violent situations. Mental health struggles are a universal issue for the various communities BGCC reaches, and the organization is pushing for more resources to address the stigma.
"I think this is going to be absolutely the topic down the road, so we get these kids assessed early and make it more normalized," says Doherty. "The city is starting to step up. We're seeing dollars put up even at the level of prevention. And we may not be able to prevent mental health disorders, but once they come, we want to be able to address them."
Times have changed since outreach services for vulnerable young people involved meeting only basic needs – instead of watching the same kids return to shelters time and time again, the organization focuses on building the capacity for self-sufficiency. Access to resources, culturally specific programming and mental health supports are all a part of their efforts, and BGCC has merged with three smaller organizations over the years to expand the scope of what they can do even further. These partnerships and alliances keep BGCC relevant, ensuring they have a more complete understanding of the community's needs and the resources to address them.
And despite the changes, 75 years later, there's still a common thread in everything the BGCC does.
"It's about relationships," Doherty says. "The minute you have formed a relationship with a kid, the possibilities are endless." –M.S.
The Splash of Red Gala is BGCC's fundraiser for its youth homeless shelter, Avenue 15 and other BGCC youth housing and shelter programs. It costs more than $1 million to keep the Avenue 15 shelter running. Last year BGCC collected more than $350,000 at the Splash of Red, and the funds raised since 2005 total close to $2 million.
This year's Splash of Red will be held Nov. 8 at The Glencoe Club. (636 29 Ave. S.W.)
BGCC Quick Facts
The Boys and Girls Clubs of Calgary has more than 250 paid staff and 1,900 volunteers.
To sign up as a volunteer, you must complete a police criminal check and vulnerable sector search, then undergo specialized training, depending on the work you would like to do.
BGCC serves approximately 21,000 children and families each year, with 27 locations across Calgary and a $20-million annual budget.
In terms of budget, staff and real estate, BGCC is the largest Boys and Girls Clubs organization in Canada.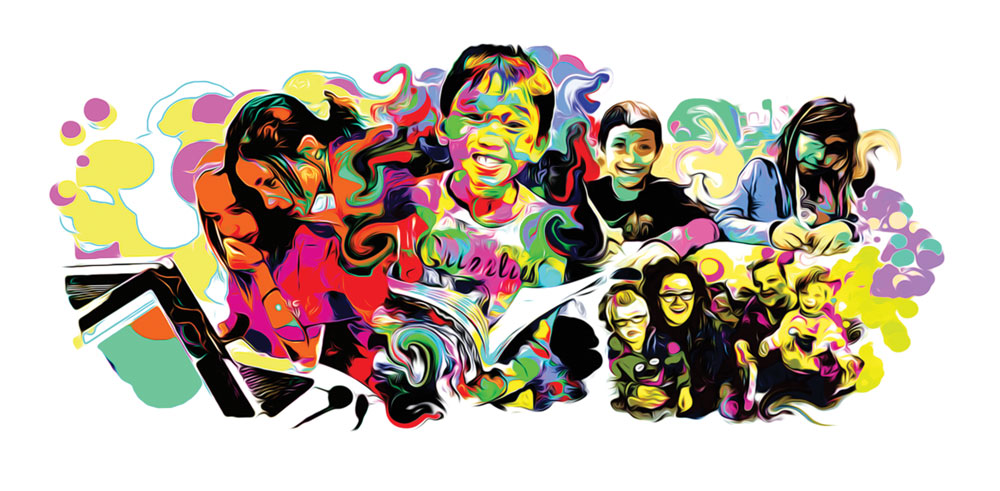 CBGC Timeline
1939: Calgary Rotary Club organizes Boys Town in the basement of the Carlton Hotel
1939: Canada enters the Second World War
1944: Donna Reynolds a social worker with the City's Children's Aid Society, establishes Girls Town
1945: The Second World War ends
1947: Oil is discovered in Leduc, drawing business headquarters and refineries to Calgary
1959: The Camp Adventure program opens in Bow-Crow Forest Region Park
1964: Renfrew Boys Club opens in N.E. Calgary
1966: University of Calgary gains autonomy from the University of Alberta
1968: Husky Tower (renamed the Calgary Tower in 1971) opens to the public
1969: The first girls club in Canada is designed and built in Calgary
1971: The first Boys Club Group Home opens in Bowness
1975: Boys Club of Calgary becomes the first club in Canada to welcome girls and changes its name to Boys and Girls Clubs of Calgary (BGCC)
1977: Big Brothers Big Sisters programs begin in Calgary through the Canadian Progress Clubs of Canada
1981: The first transit passengers board the CTrain
1982: Worldwide recession raises Calgary unemployment rates to 10%
1987: BGCC opens the Avenue 15 Shelter for homeless and runaway youth
1988: BGCC establishes the Food and Nutrition in Schools (FANS) program
1988: Calgary hosts the winter Olympics
1989: Kids Help Phone Calgary chapter opens, the first in Canada
1993: BGCC's Foster Care Program begins
1999: BGCC establishes Eleanor's House, aboriginal programs and Ready, Set, Go! preschool programs
2003: BGCC opens the Beltline Youth Centre and Home-Start program
2005: The Safe House Society merges with BGCC
2009: BGCC merges with Hera Society and launches SCRIPT and Infinity community housing
2012: BGCC, United Way, YMCA and USAY partner and launch the Circle of Supports program
2014: BGCC celebrates its 75th anniversary