On September 20, Calgarians flocked to Kensington to interact with one another and the built environment in new and reimagined ways after over a dozen parking stalls were converted into usable urban spaces.
Whether it was interactive art installations, miniature parks and seating areas or even a marshmallow roasting pit — artists, community members and visitors were able to take back the streets and conceptualize a new form of public street life.
The City of Calgary, in partnership with the Alberta Association of Landscape Architects, gave out awards in five different categories, including: most interactive, most creative, most colourful, judge's choice and people's favourite. For those who missed PARK(ing) Day, we've compiled a list of winners along with their photos for you to peruse.
People's Choice and Most Creative: City in Colour
Installation by: ISL Engineering and Land Services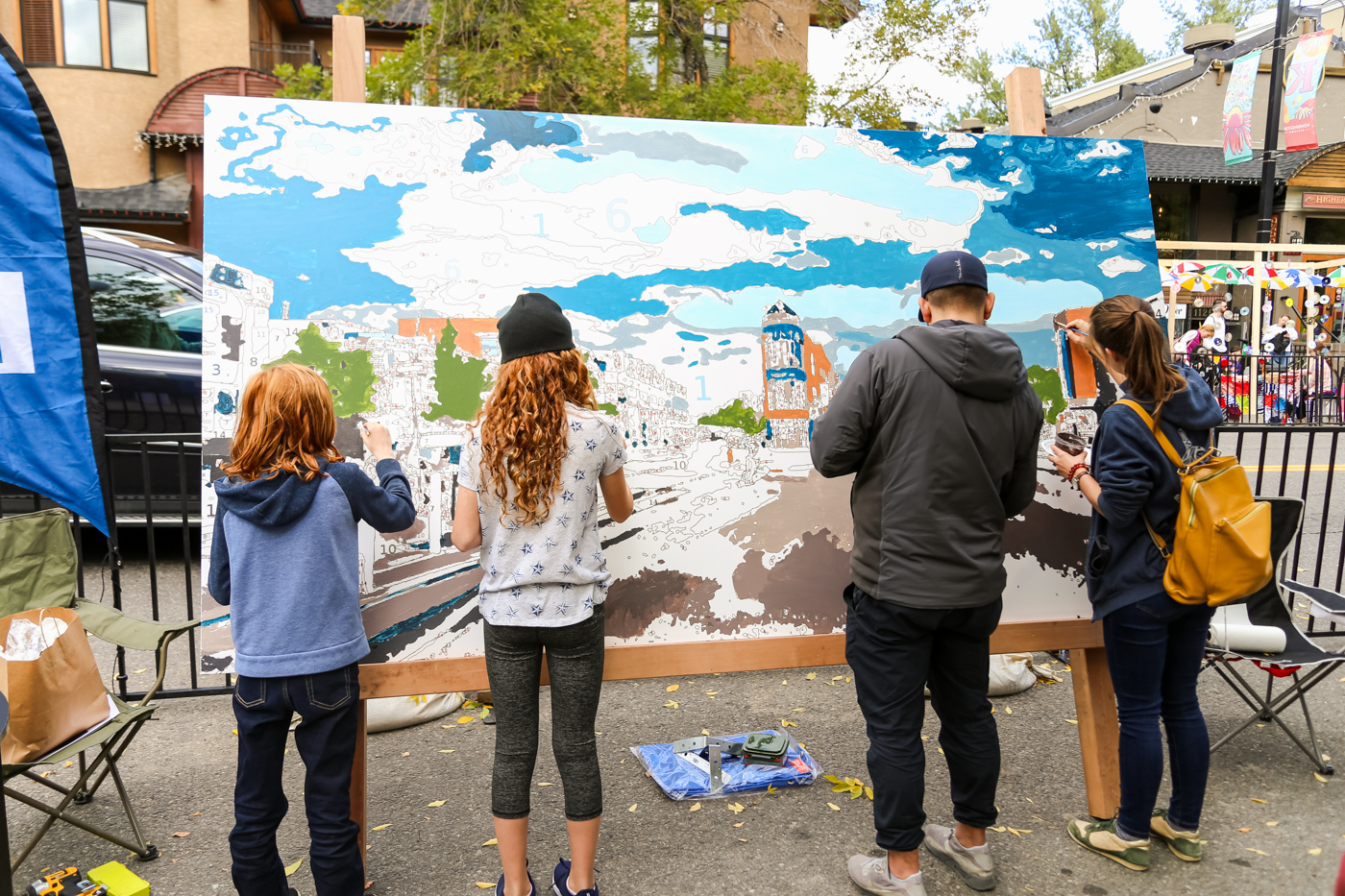 This larger than life paint-by-numbers encouraged participants to fill-in a canvas to create a representation of the Kensington streetscape. The completed painting is being donated to the Hillhurst Sunnyside Community Association where it will be publicly displayed to represent community values, like cooperation and participation.
Judge's Choice: Alice in Dumpsterland
Installation by: Connie Tran and Karly Do (masters students at the School of Architecture, Planning and Landscape)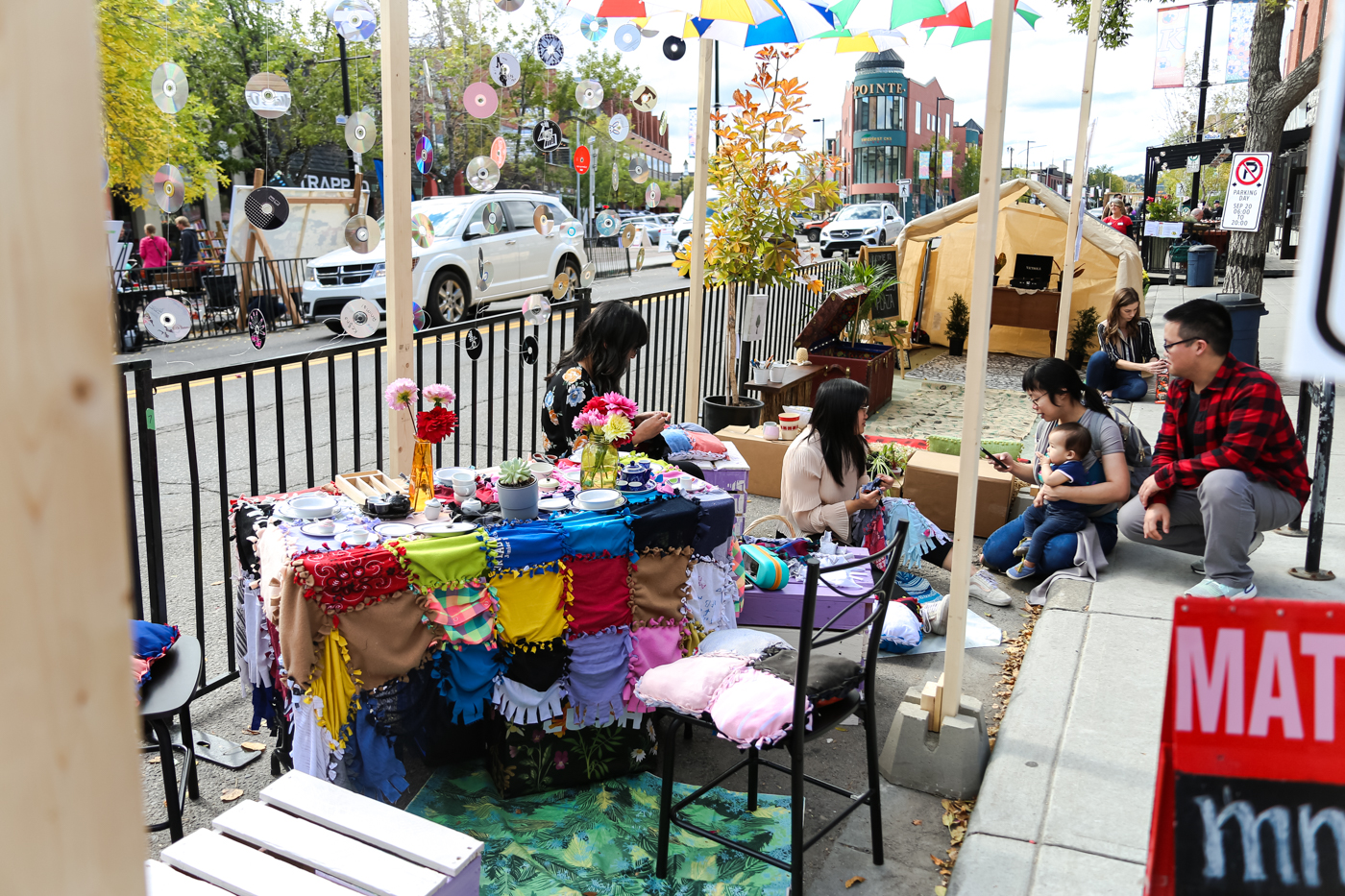 Stepping down the rabbit hole, visitors to Alice in Dumpsterland were transported to a tea party made entirely from recycled materials. With hanging CDs, eclectic mason jars and vases and painted wooden crate seats — this whimsical installation felt like a streetside wonderland.
Most Interactive: Whale Watch
Installation by: Andrew Chell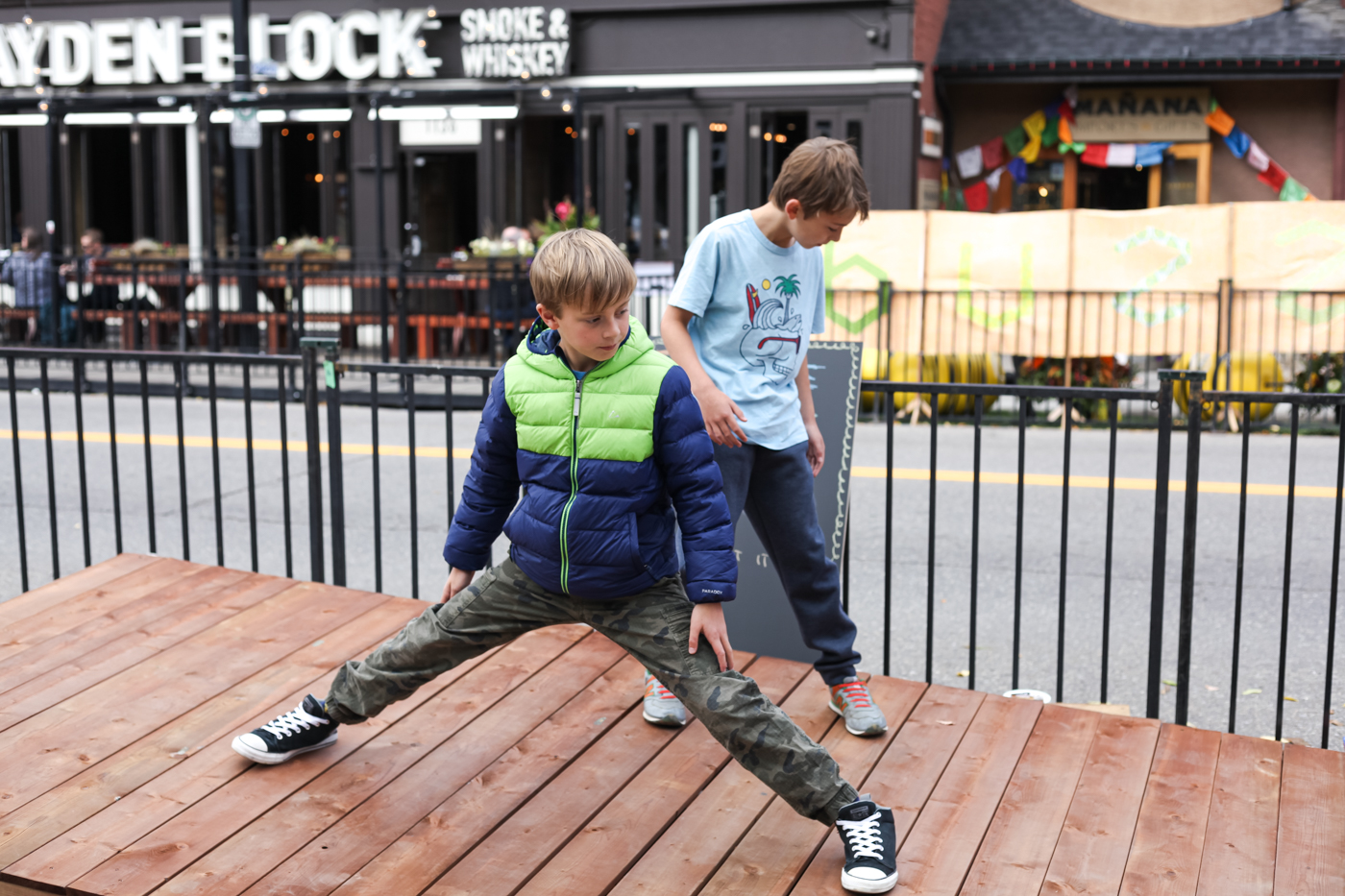 Whale Watch was an installation entirely built on the premise of interacting, communicating and working together with other participants. Even though it was simply a big wooden plank with a metal cylinder underneath, it offered visitors hours of fun as they tried to balance this gigantic teeter-totter.
Most Colourful: Bean There
Installation by: SMM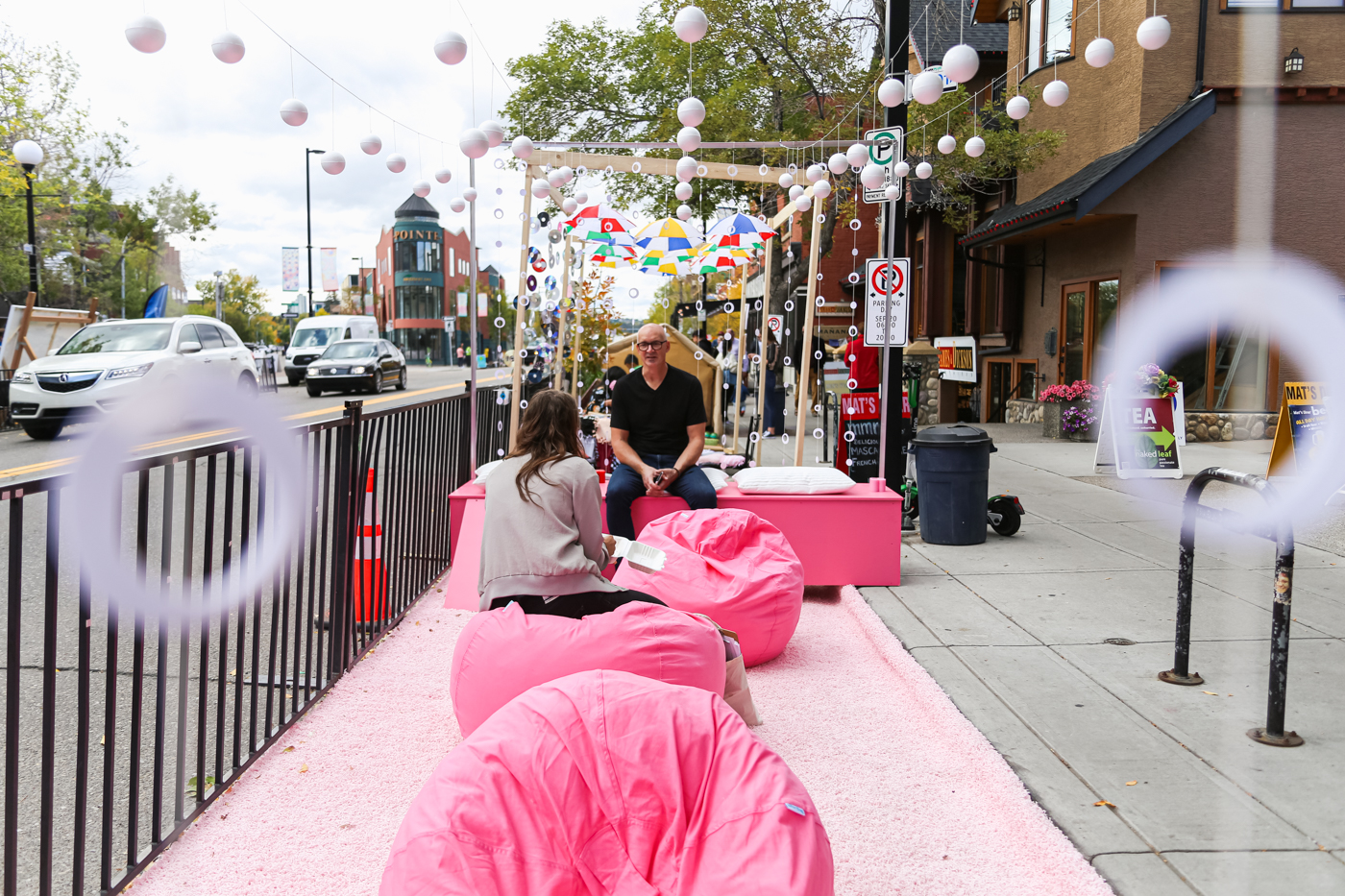 Only a hop, skip and a jump away from Higher Ground, this groovy pink oasis served as a seating area where passerby could sit and enjoy the street life with a good book, a fresh cup of coffee or a hot lunch. There was also a steady stream of bloggers and amateur photographers since it was one of the more popular Instagrammable installations.
Some of our favourites:
BOOMBENCH
Installation by: CivicWorks Planning + Design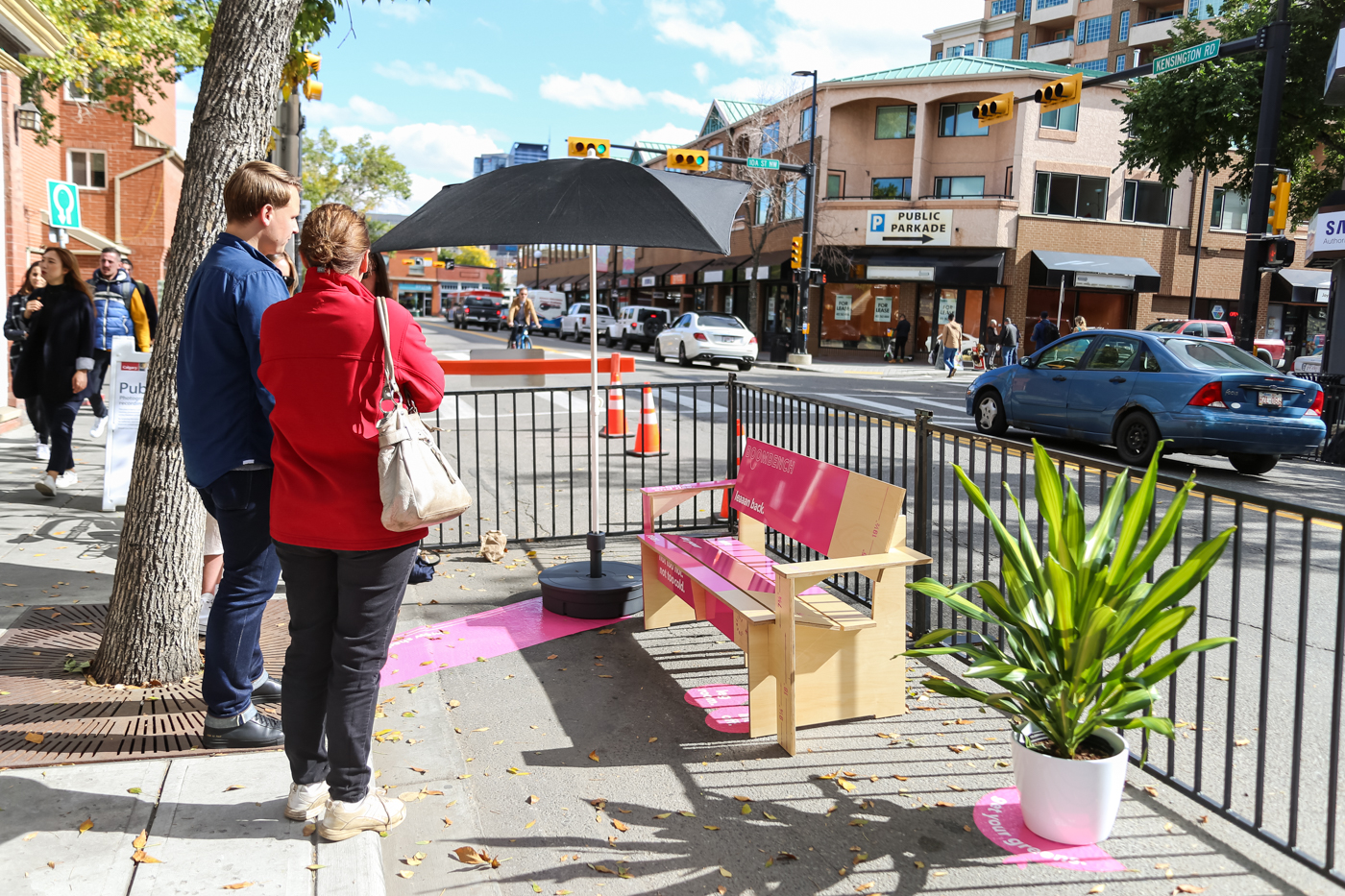 Buzz
Installation by: City of Calgary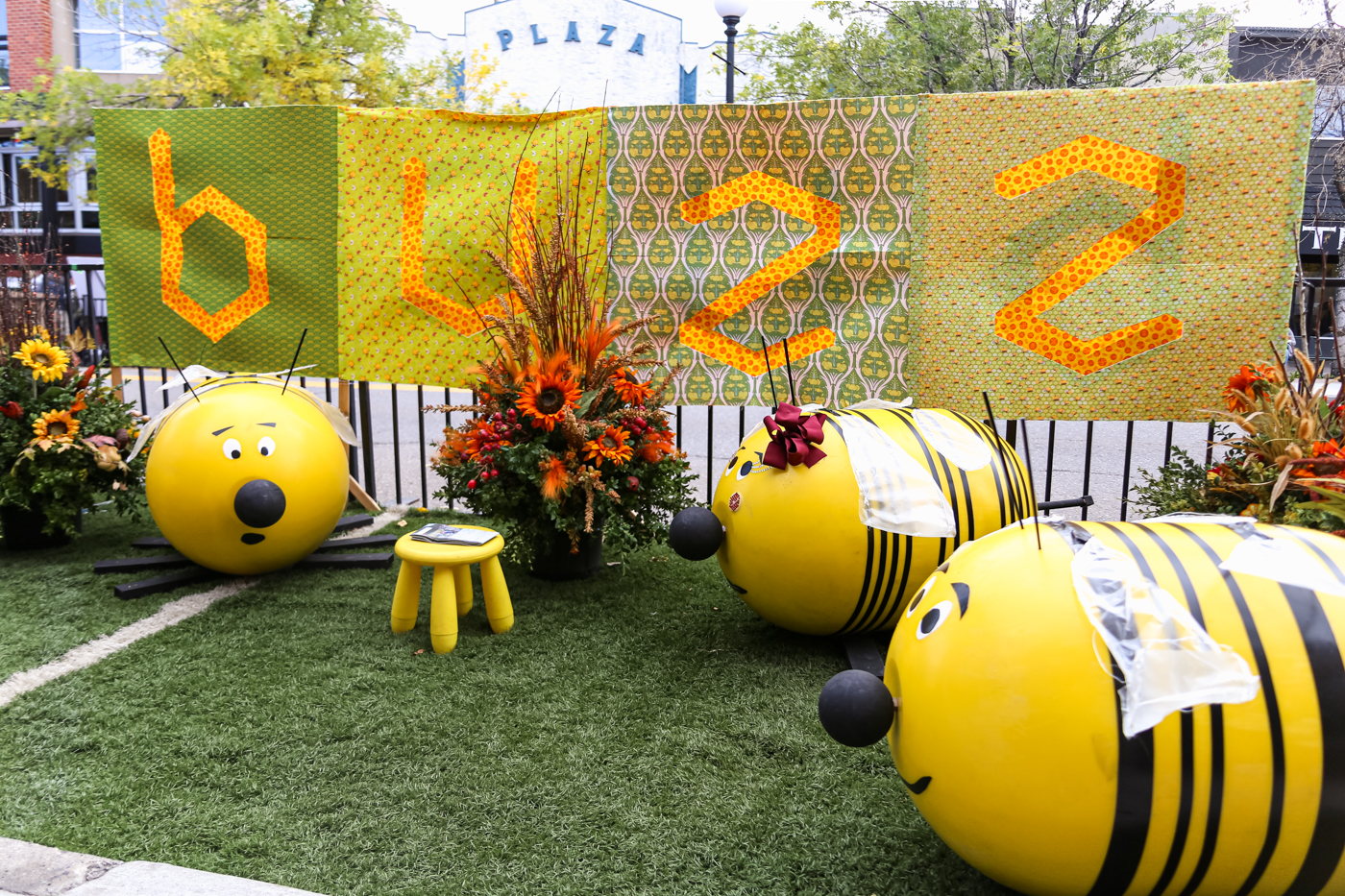 If you're interested in participating in PARK(ing) Day next year or simply visiting the installations, you can follow the City of Calgary on Facebook, Twitter and Instagram or check their website where announcements will be posted.