Artist Patrick Marold looking over plans of the new NMC building with Project Manager Gary Duke of Duke Evans Inc.
Photo by Mary Kapusta
Earlier this month, the National Music Centre announced that award-winning American artist Patrick Marold will be creating original artwork for the new building. The NMC received more than 70 submissions, eight of which were from Calgary. Yet according to Andrew Mosker, the president and CEO of NMC, Colorado-based Patrick Marold was the perfect choice.
"Marold understands how public art can work with architecture and how it can complement it," says Mosker. The design of the new NMC building is inspired by both Canadian geography and music, and Marold being from Colorado, is also inspired by both the natural landscape and by music. For example, his piece Avian Front in Denver is made from old recycled steel, yet looks natural and complements the environment it's situated in. And his piece Virga, also in Denver, was installed on a suspension bridge, yet looks like pipes or an organ. Mosker says that the piece even makes a sound when the wind blows. "The combination of nature and music in his art makes him the perfect fit."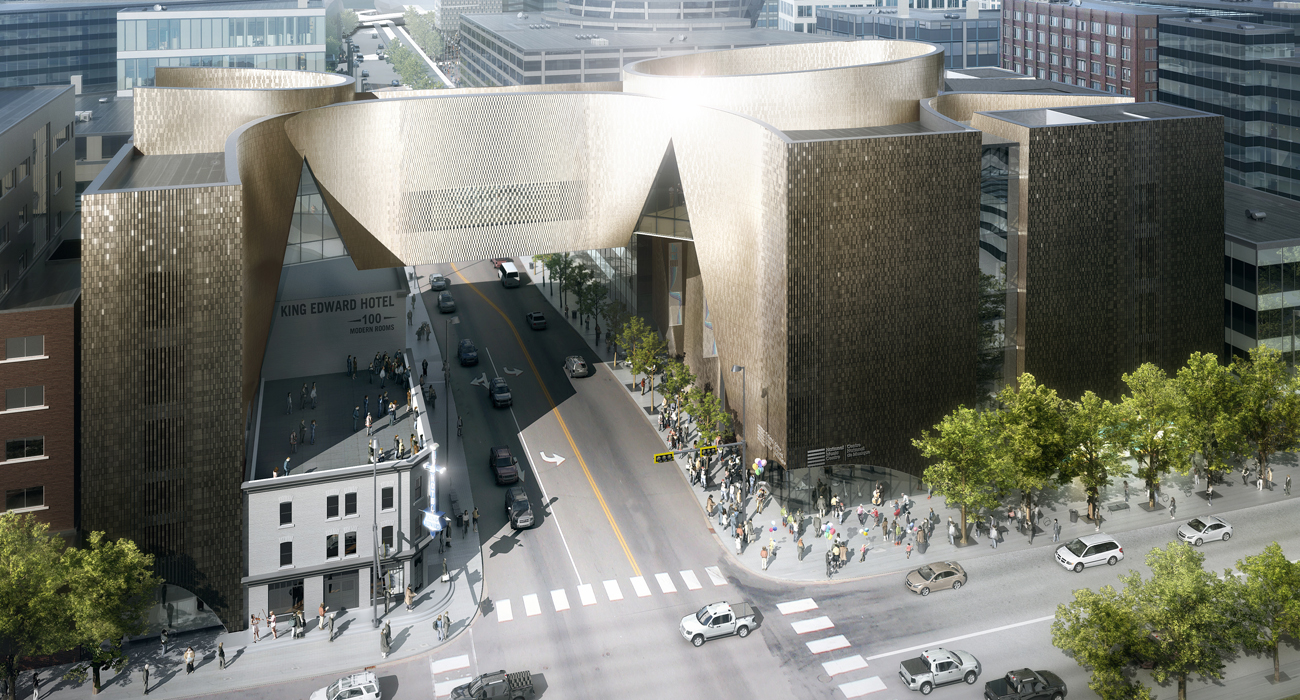 Image: allied works architecture
A rendering of the new centre.
Yet this piece of commissioned work will be more than an aesthetic statement outside of the building. Rather, Mosker believes that art and music are inextricably linked; to have a music building without artwork would mean something was missing. "Music is an audible piece of art, while architecture, art and other visual pieces are static, frozen music," says Mosker. Just as the perfect design for the new building was important, finding the right artist to create work that reflects the NMC's mission statement and values was essential. "Marold just felt like part of the team already," says Mosker.
As for what Marold will be creating for the NMC, Mosker has no clues yet. But they do know his piece will be ready to reveal when the building opens in 2016.