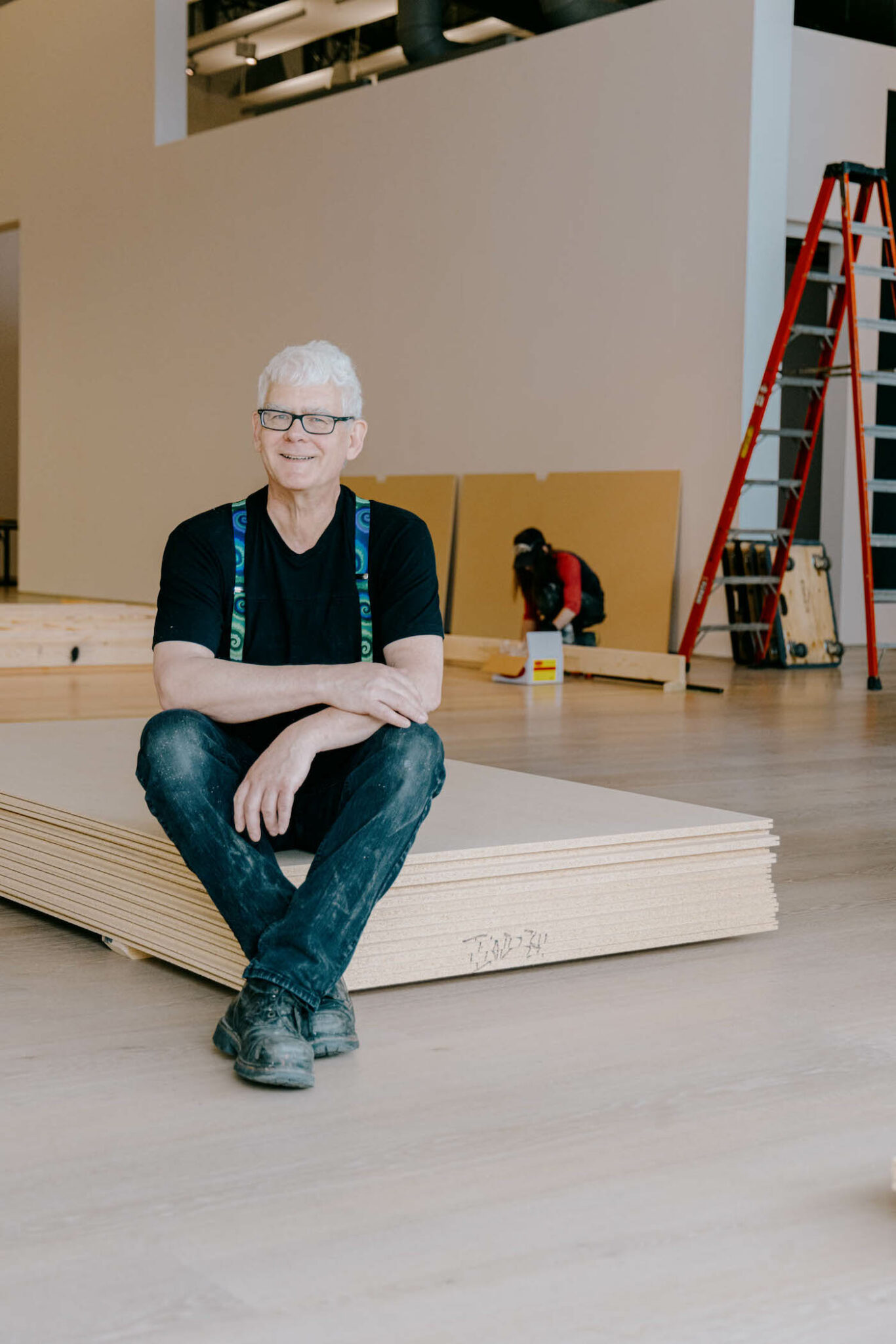 The Esker Foundation, a non-profit contemporary art gallery in Calgary, is a respected member of World Art Foundations, a hub for more than 450 privately funded art foundations worldwide. Thanks to the generosity and vision of founders Jim and Susan Hill, Esker presents free exhibitions from all over the world, and, thanks to Doug Haslam, the Esker's head preparator, each is installed superbly.
The paradox of Haslam's job is that the better he does, the more invisible his work becomes. "The beauty of working here is that every day is a new day," he says.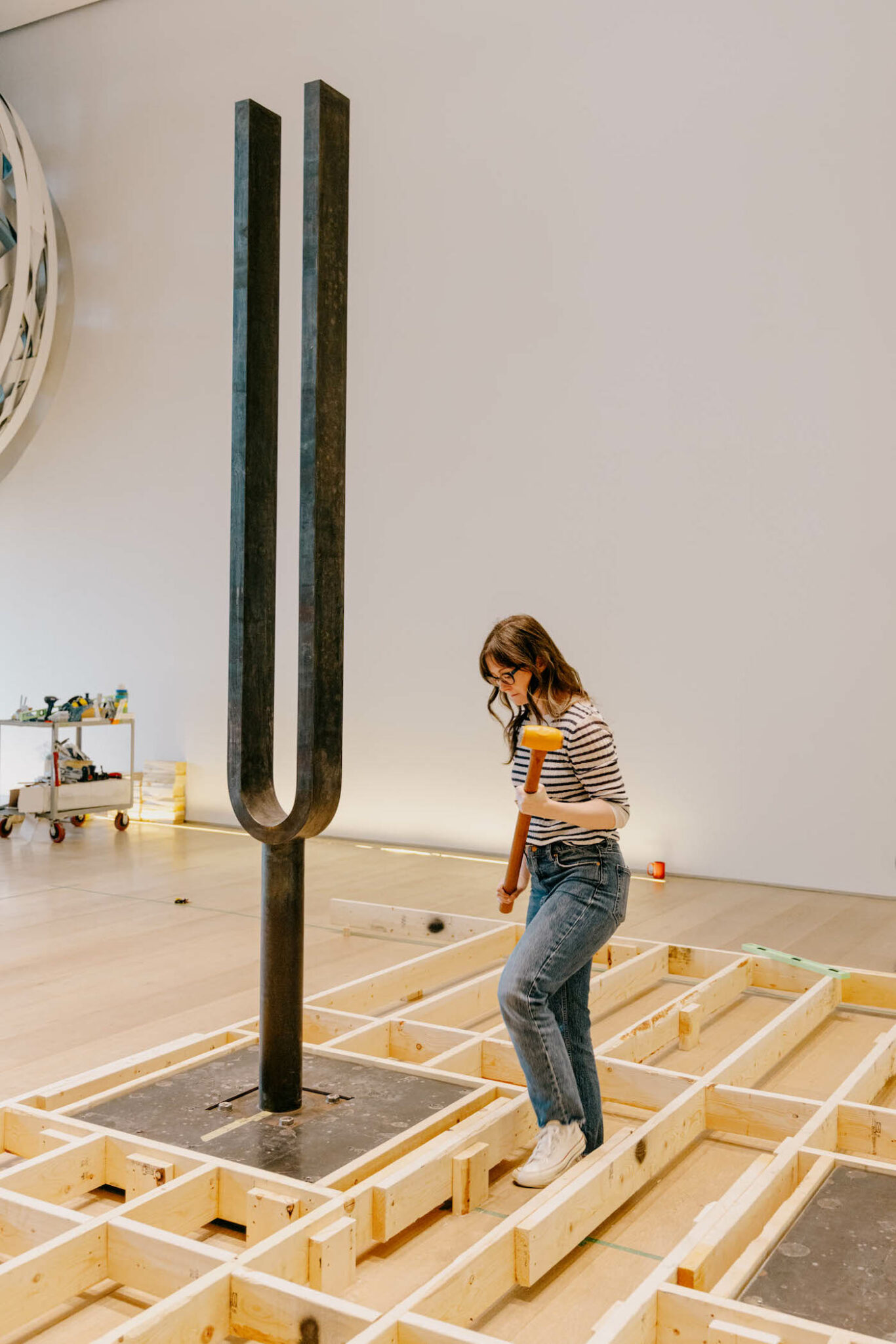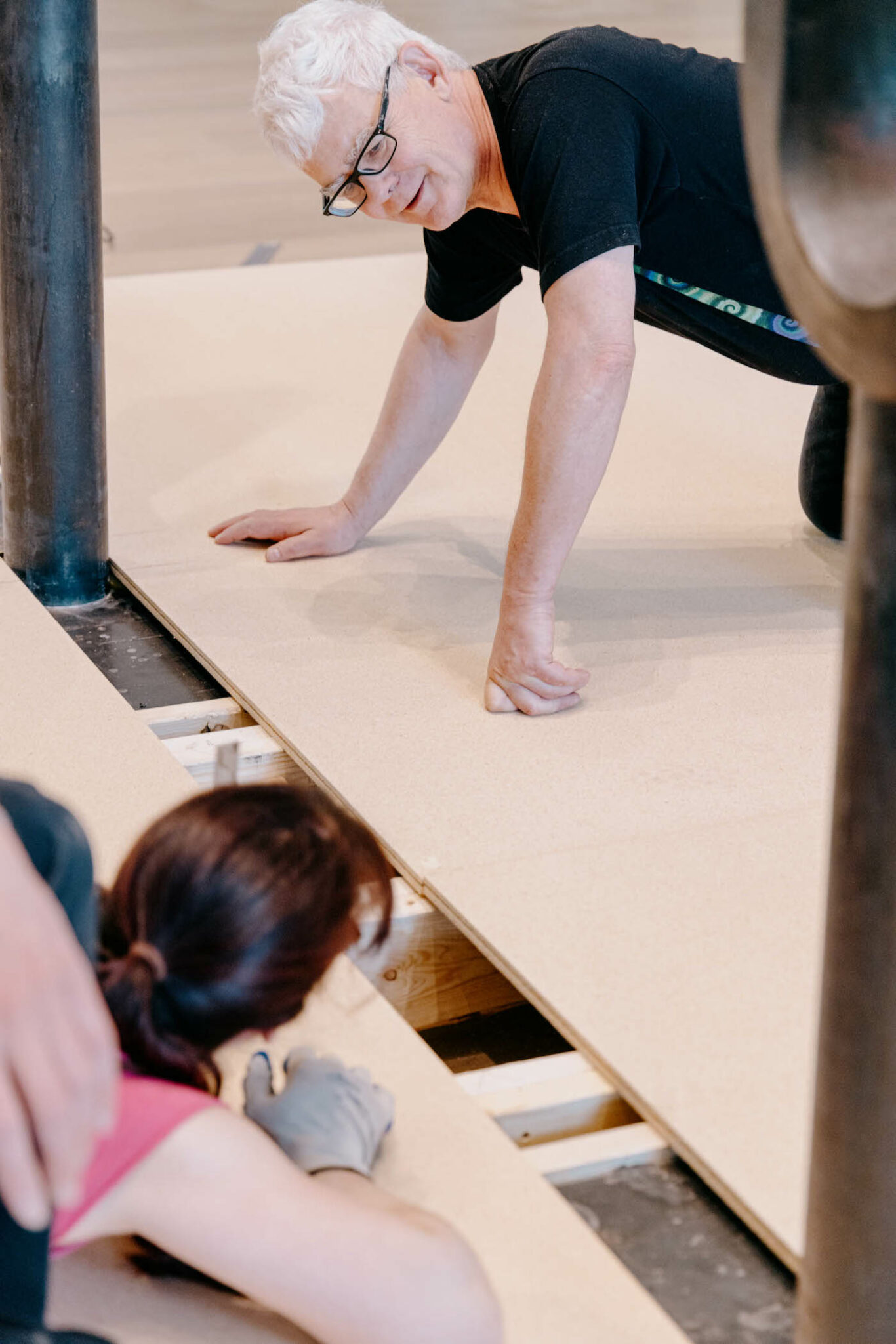 Seated in the architectural "nest" space suspended above the gallery floor, Haslam talks about the range of projects on his plate. Front-of-mind at the time of our chat is problem-solving the delivery and installation of the Pulse of the Planet exhibition by Sydney/Paris-based artist Mel O'Callaghan. Haslam is trying to figure out the best and safest method to lift O'Callaghan's three-metre-tall, 802-kilogram, raw-steel tuning forks out of their crate and stand them up in the exhibition space. The plan involves bringing in Spyderman Crane Ltd. to help with the hoisting — but first, Haslam needs to envision building a large resonating platform in stages. A small portion can be pre-built, but the rest can only be completed after the tuning forks are in place.
Haslam is also in the early stages of planning for an upcoming Esker exhibition of historic objects from the Museum of Fear and Wonder, a collaborative project of brothers Brendan and Jude Griebel, who house their collection in a renovated army barracks just outside the town of Bergen, Alta. Along with that, Haslam is considering what might be required for a showing of crash test dummies in Care and Wear: Bodies Crafted for Harm and Healing (opening on Sept. 23 and running through Dec. 17).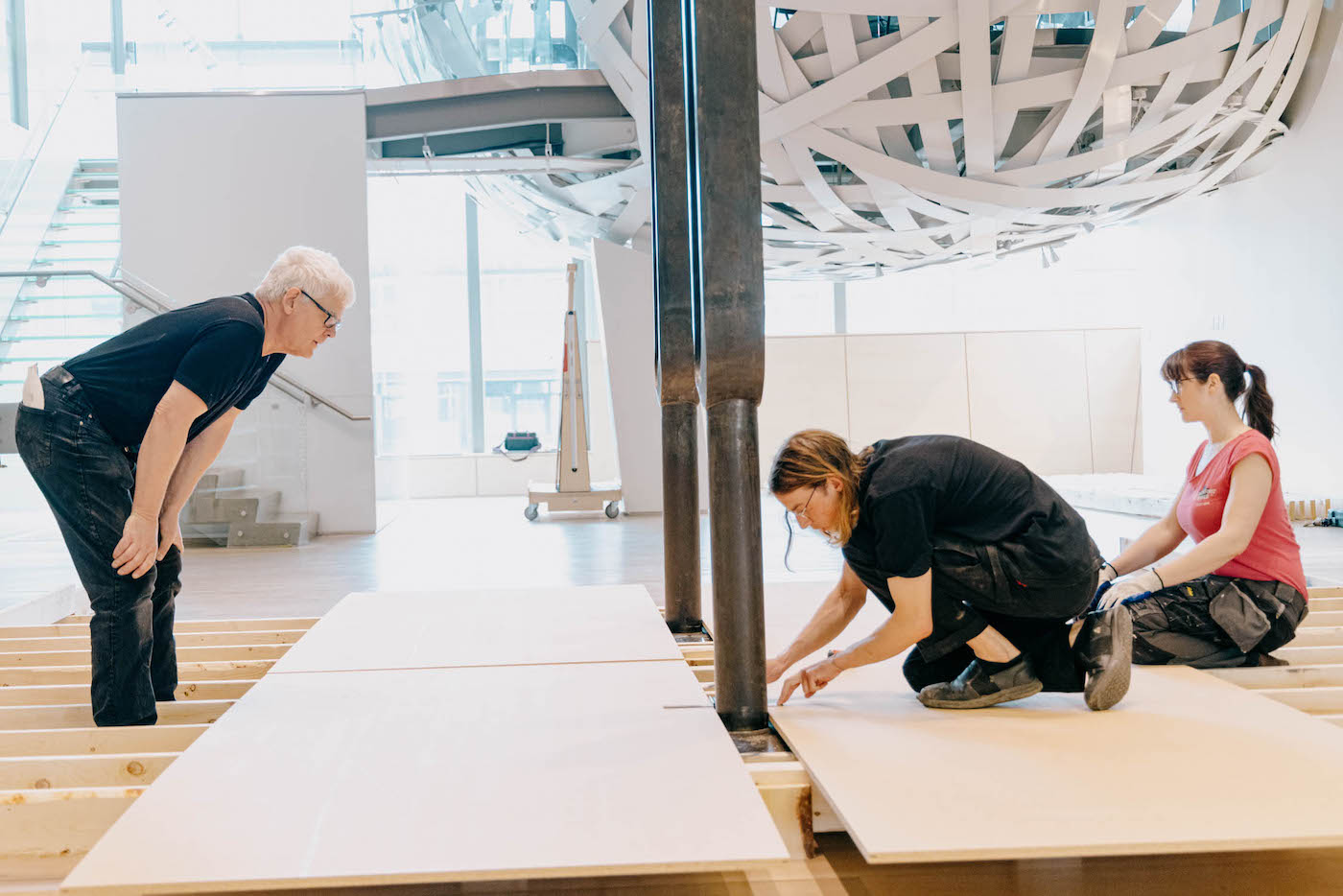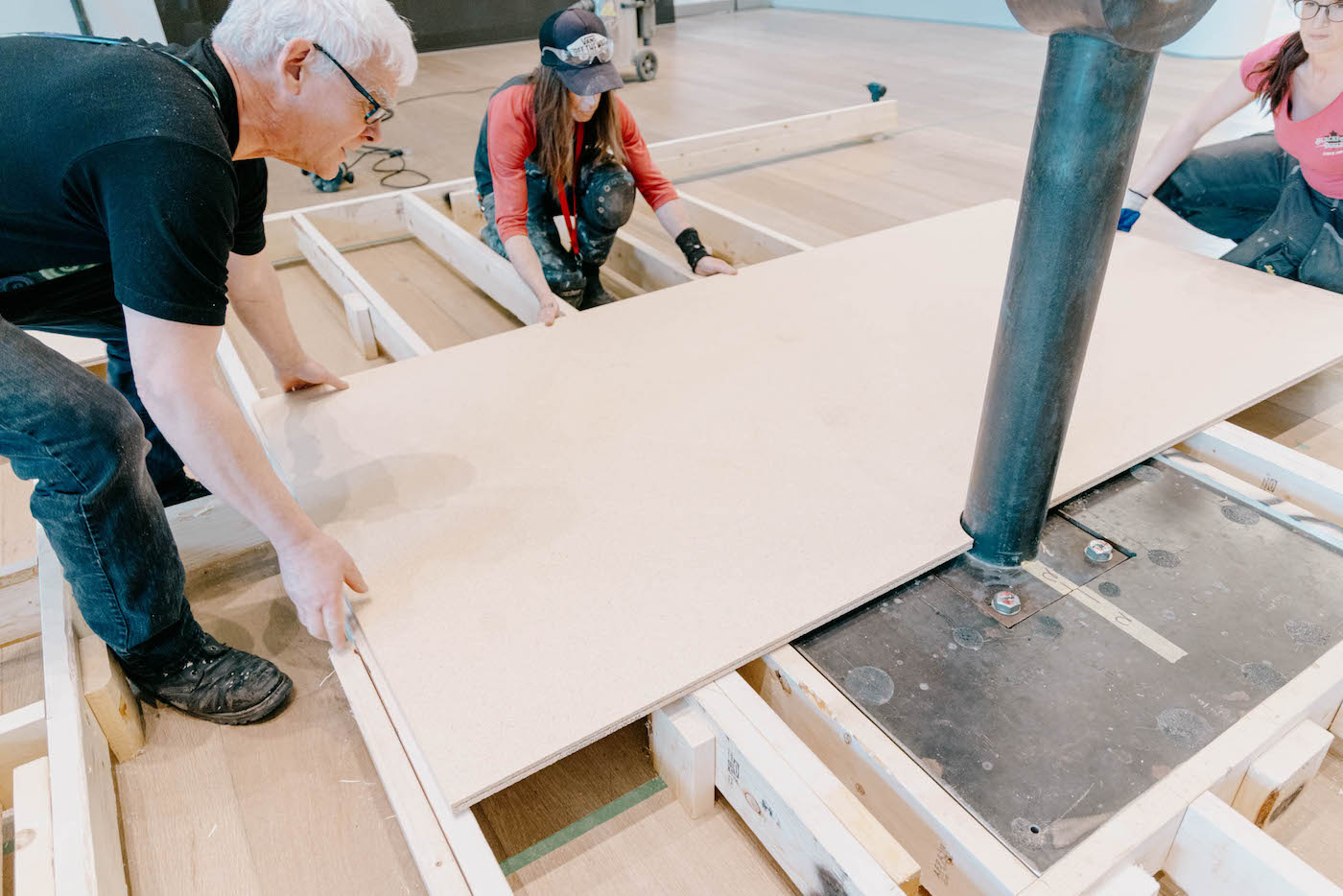 Esker's preparator since 2012, Haslam confesses he once vowed he would never get locked into an institutional position. He went to the University of Calgary at 17, intending to become a veterinarian. But, after a trip to Europe, he decided he wanted to work with wood. He went to the School of Craft and Design at Sheridan College in Oakville, Ont. — then the most forward-thinking school of fine craft in Canada. On his return to Calgary, he set up a woodworking studio, helped establish the Southern Alberta Woodworkers Society, volunteered with the Calgary Allied Arts Foundation, participated in a number of residencies and taught woodworking for Chinook Learning Services. He continues to work for the Alberta Foundation for the Arts as a packing, shipping and display consultant for the Travelling Exhibition Program (TREX).
A mentor to emerging Calgary preparators, Haslam is also an artist in his own right. His Cabinet of Curiosities exhibition has been shown around the province.
At Esker, Haslam has mounted more than 30 major exhibitions in the main space and has helped with the installation of a similar number for the 9th Avenue street-level window project space. He has a knack for making supports, bases and mounts that are in tune with the art and the artists' intentions. He has a fully equipped workshop for construction and mount-making on the ground floor of the building, adjacent to the loading dock and uncrating area, and an office upstairs in the gallery. His role also involves testing audio and visual files for installations and managing the AV room.
Unlike other preparators who tend to avoid opening-night celebrations, lest someone ask them to make last-minute changes, you can usually spot Haslam in the crowd on the first night of a new exhibition, wearing his signature suspenders.