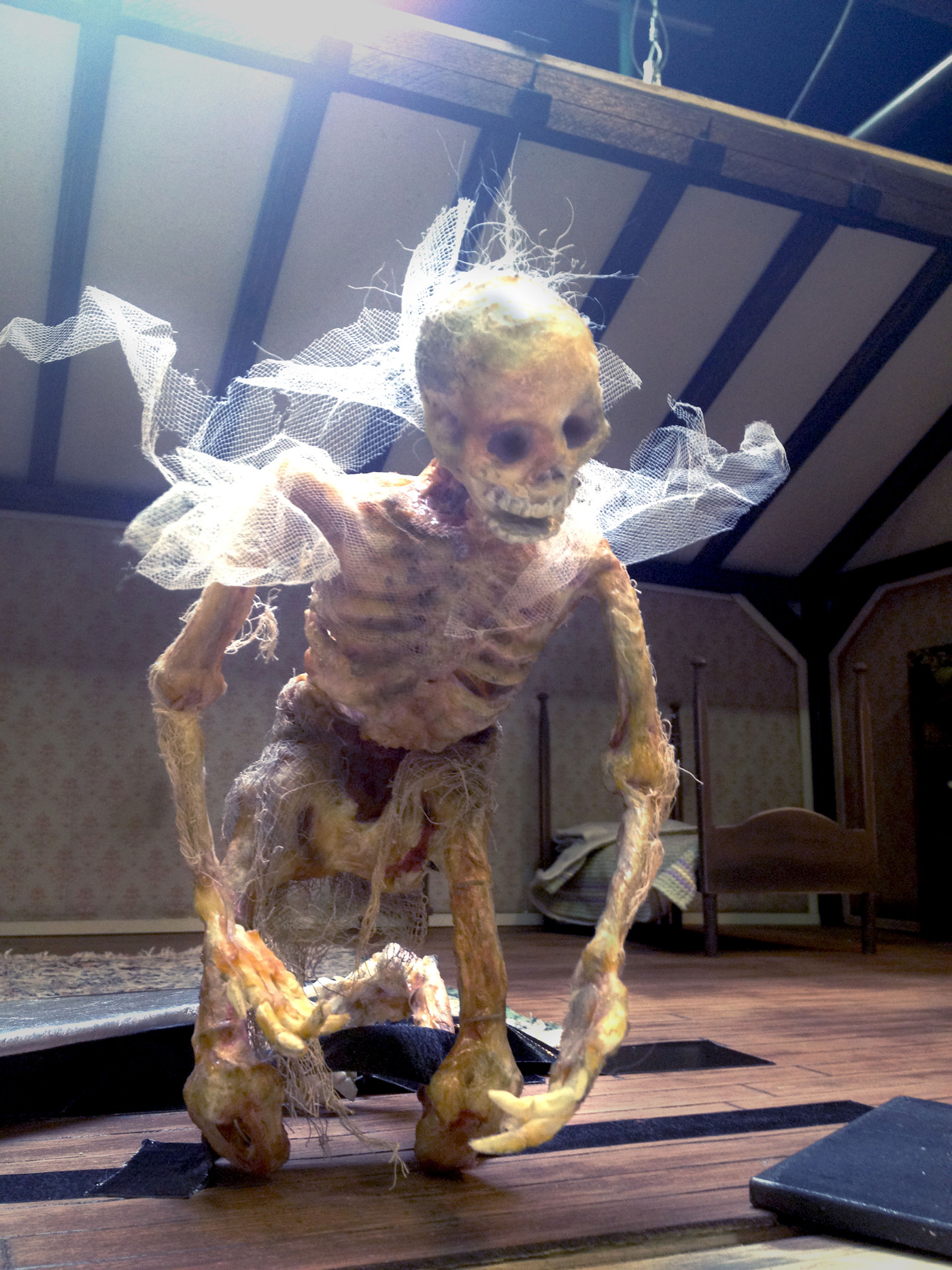 Need non-toxic fake blood? A hand-built demonic creature? What about a staged autopsy? Bleeding Art Industries, a multidisciplinary effects company co-owned by Becky Scott and Leo Wieser, can do all of it — and then some.
Perhaps unsurprisingly, one of Bleeding Arts' strong suits is its fake blood, which has been used internationally in the film industry. The company sells a rich variety of bloods, including a sweet-flavoured mouth blood, to clients as far away as Australia, China and Europe for use in film, theatre, military simulations and other applications. The company also makes a popular animal-safe fake blood using only ingredients that can be safely digested by non-human cast members who have a penchant for licking wounds both real and fake. Among the productions that have used Bleeding Arts' animal-safe blood are Game of Thrones, Wynonna Earp and Heartland.
As good at sanguine simulation as it is, Bleeding Art's lifeblood is actually its ability to meet the wide-ranging needs of clients through an array of effects, prosthetics, creature builds and whatever other odd custom creations they require. Scott and Wiese are jacks of all trades, mostly because they have to be to survive — Scott says that the film industry in Alberta is "up and down," necessitating a diverse skill set to please a wide variety of clients.
The company operates a small storefront space in its workshop near the Calgary Film Centre. During business hours, you can walk in and grab a jug of blood, some special-effects makeup or costume and wardrobe supplies. You can also commission a custom project based on your specific needs.
For inspiration, consider this: a war veteran who lost an eye in combat commissioned a prosthetic eye-hole so he could pop a fake eye out at his friends to give them a scare. Bleeding Art also serves cosplayers and the fetish community's needs for custom prosthetics.
In their spare time, Scott and Wieser also pursue their passion for creation through original artistic works. Their 2012 short stereoscopic 3D and stop-motion animated film (a first in Canada), Skeleton Girl, premiered at New York City's Be Film The Underground Film Festival and won an award for Best First 3D Film.
Bleeding Art Industries at Bay 3, 3815 61 Ave. S.E. or online at bleedingartindustries.com.