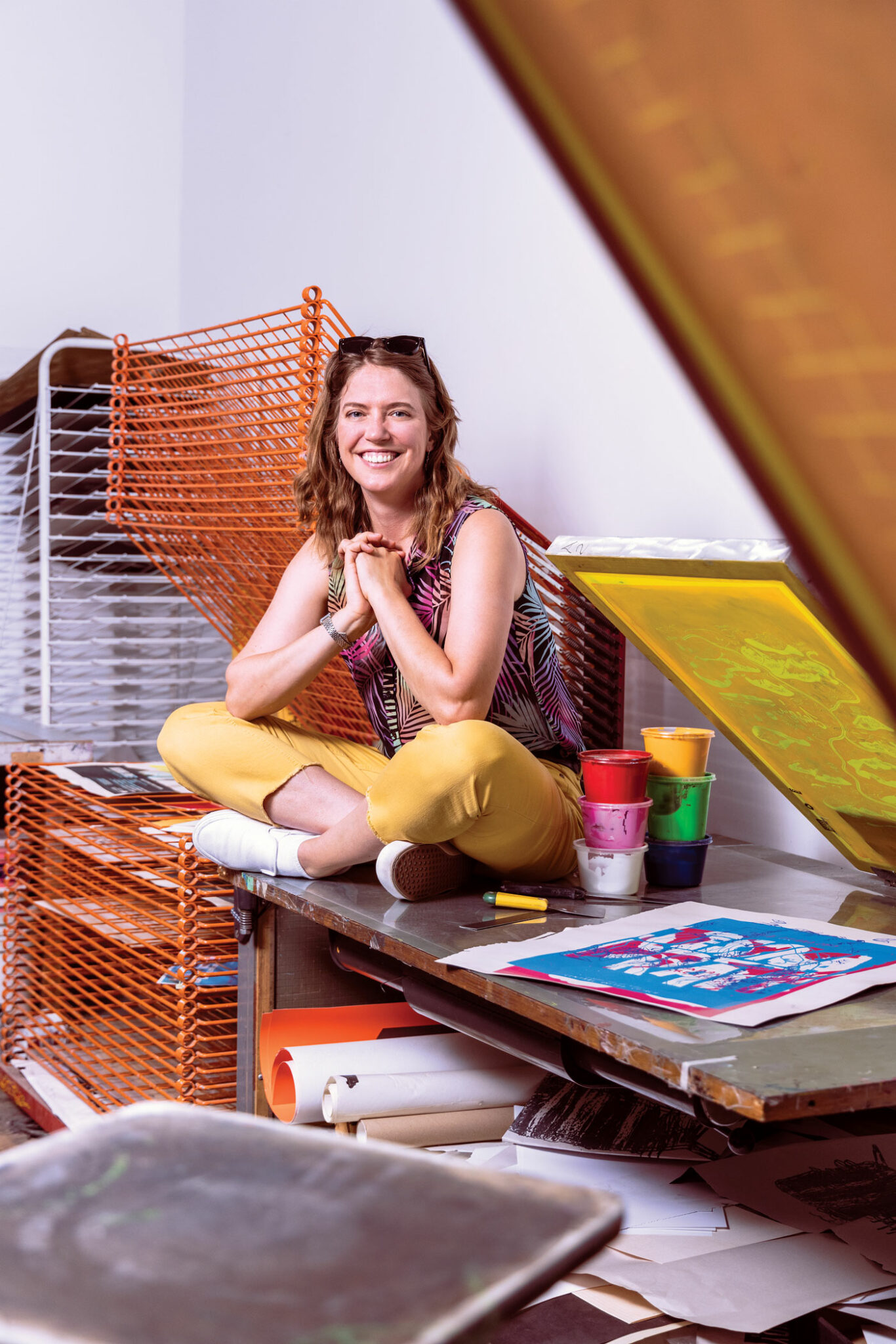 In the past decade, Karolina Gajewska has lent a hand and led the charge with local arts mainstays like the Calgary International Film Festival, Market Collective and Sled Island Music & Arts Festival. Currently, she is president of the printmaking hub Burnt Toast Studio, while also assisting on TV and film sets. But at the heart of it all is a desire to bring people together. "There are so many incredible people looking for ideas and for other people to chat to. It's cool to be able to facilitate that in a small way," Gajewska says. "Seeing people being able to relate on something brings magic."
Recently, Gajewska extended her work to a different definition of community through the Calgary Greenview Industrial Business Improvement Area (BIA), where Burnt Toast is located. Gajewska first got involved with the Greenview BIA shortly after it was established in 2017. In late 2020, she stepped into her current role as executive director.
As a small-to-medium industrial zone, Greenview is unique in its wide range of long-time tenants, which include automotive shops, cultural societies and trades services. But in recent years, the neighbourhood has welcomed buzzworthy new businesses such as Citizen Brewing Company and Queens Breakfast Cocktails, plus creative-arts spaces like Idle Eyes Collective, a studio and gallery for photographers. Gajewska says finding a common vision for all tenants is central to the Greenview Industrial BIA's mission. "The one thing that we can rely on is everything is going to change. So how can we influence that change so that it's beneficial to [the older] and the newer businesses that are coming in?" she says, noting that adding sidewalks and deterring crime have been some of the BIA's recent focuses.
Gajewska knows the process of improving a community takes time, collaboration and a lot of patience. But, as with all her endeavours, the potential for positive progress keeps her moving forward. "It is a lot of work, but it's also just the belief structure I have," she says. "If you want to make a change, you're going to have to put in the time."