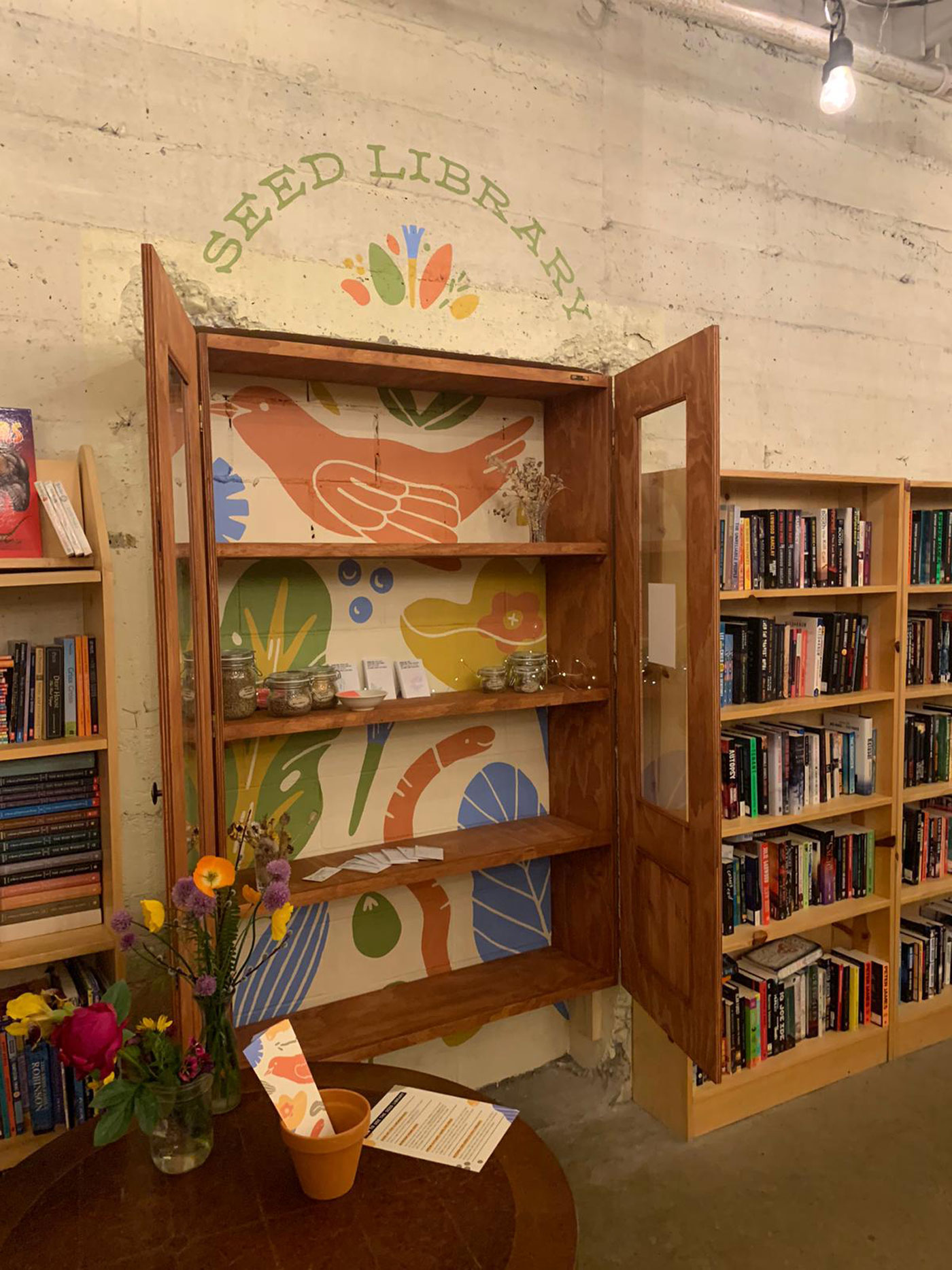 Calgary gardeners can now visit the newly launched Calgary Seed Library in the basement of The Next Page bookstore in Inglewood.
A grassroots organization committed to protecting the diversity of seeds and plants from an increasingly industrialized food system, the Calgary Seed Library grew out of an initiative that was originally launched by Calgarian Shelby Montgomery.
In 2020, Montgomery, an avid gardener, began lending her seeds to friends under the condition that they return seeds from their own harvests at the end of the season. Eventually, so many people were borrowing and returning seeds from Montgomery that keeping track of the process became too much for her to do alone. So, armed with a grant from TakingITGlobal and a team of friends and volunteers, she officially launched the Calgary Seed Library.
Here's how it works: Members of the Calgary Seed Library borrow their chosen seeds from the library's collection and then, when their plants grow, they are asked to return seeds from their harvests back to the library. Among the library's ever-growing list of seeds to choose from are tomato, giant hyssop, dill, chive and a variety of other herbs and vegetables — all suitable for beginners and expert gardeners, alike.
To join the Calgary Seed Library, all you need to do is fill out a short form. As a member, you'll have the benefit of growing plants that will learn to adapt to Calgary's climate. Harvested seeds thrive upon the experiences of the plants that came before them, and as gardening gets easier, food sovereignty becomes more possible.
"Our big focus this year is to reach as many Calgary gardeners as possible," says Montgomery. "If people are growing and harvesting seed in Calgary, especially if they've been doing it for a long time, we really want to hear from them."
The more participants there are, the more diverse the library's seed collection will become. Next spring, Montgomery hopes that everything in the library will be lent out, grown locally and collected once more in order to contribute to biodiversity and keep the library thriving.
Membership is free, and volunteer roles and donations are ongoing.