Calgary's Shift Program Works With Men To Stop Domestic Violence Before it Starts
Calgary's innovative Shift program aims to stop violence against women before it even starts. Now all it needs is more time, more partners and more men to take part.
By Christina Frangou
Illustrations by Sean Lewis
Lana Wells started working with Alberta's women's shelters in 1998. She served on boards for women's shelters in Calgary and Grande Prairie and eventually became the president of the Alberta Council of Women's Shelters. All the shelters she worked with spent their days looking for safe places to house women and children who were trying to escape situations of domestic violence.
The shelters worked in a continuous state of crisis response: not enough beds, not enough funds and too many women and children in need.
All efforts focused on the women and kids. And it was women doing most of the work – men weren't really involved in the fight against domestic violence, Wells says.
"Over the last 30 or 40 years, when you look at all the funding and investments and policies in domestic violence, it's all based on a gender dyad of men as perpetrators and women as victims," says Wells, now the Brenda Strafford chair in prevention of domestic violence at the University of Calgary.
The movement against domestic violence evolved from the women's movement, she says. It gave voice to the victims and brought the crisis of domestic violence to light, but it was always crisis intervention. Efforts focused on solutions after the fact. Wells knew something more had to be done if the violence was going to be stopped before it started, and that the next iteration needed to involve men.
The domestic violence statistics in this province were grim, and they remain so. While domestic violence stats show both women and men can be aggressors, it is overwhelmingly men who inflict significant injuries and almost exclusively men who kill their partners. This is why so often the terms "violence against women" and "domestic violence" are used interchangeably.
Vicious acts against women in Alberta occur with distressing regularity. Every hour of every day, a woman in the province is victim to some form of violence at the hands of an ex-spouse or ex-partner, according to self-reported surveys. More than 74,000 Albertans have reported violence at the hands of a spouse or partner in the past five years. And more than 12,200 women and children in Alberta were admitted to violence shelters in the last year. That is the equivalent of the entire population of Canmore.
Our province's domestic abuse numbers fluctuate from year to year, but, without exception, Alberta has one of the highest domestic violence rates in the country. In a 2011 Statistics Canada report, self-reported spousal violence reached 7.6 per cent in Alberta – the national rate was 6.2 per cent. "At this time, Alberta is the second highest in Canada," says Wells.
Several factors, Wells says, may be contributing to Alberta's high incidence of violence against women: our relatively young population; a unique employment environment that often creates long periods of separation for families; and problems with addiction, traditional gender roles and financial stress. And, for some groups, such as refugees, isolation and cultural differences may make accessing existing intervention programs even more difficult.
In a study done by the
Calgary Women's Emergency Shelter
in 2009, two-thirds of Calgarians either knew somebody who had experienced domestic violence or had themselves been victims of domestic violence.
"Two-thirds. That's profound. If that was a medical model, you would say it's an epidemic," says Wells.
She grew frustrated by the sequence of one crisis after another and set her sights on primary prevention – stopping violence before it starts. "Unfortunately, we still need shelters, but we need prevention solutions, too," says Wells.
She has studied the causes of domestic violence and monitored various prevention approaches being used around the world. Over and over, she has found one key element missing from efforts to break the cycle: men.
"I have a women's studies degree and I come from a feminist paradigm, but, when you really start to dig into the science of human dynamics, you can't leave men out of the equation or only treat them as perpetrators or offenders," she says. "In the family violence movement, we've really left men behind, and we need them on board as allies, partners, violence disruptors and equals to the table."
Today, Wells is at the forefront of innovative work being done in Calgary that engages men and boys in the prevention of domestic violence.
In 2010, she created Shift: The Project to End Domestic Violence. While the program is still in its preliminary phases, doing research and investigating programs that have worked in other places, as well as uniting Calgary organizations to tackle the problem together, its goals are lofty. The program combines research with on-the-ground programs designed to get at the heart of domestic violence in Alberta and stop it.
Shift aims to prevent the first incidence of violence by addressing what are believed to be the underlying causes – things like gender inequality, poverty, substance abuse, witnessing family violence as a child, being abused as a child and attitudes of male domination over women. While Shift doesn't work directly on all of these causes, it partners with and supports many projects that are leading work in these areas.
It is a complete paradigm shift for those who battle domestic violence, says Wells. "There is a change happening that people want to get underneath the numbers," she says. "People want to deal with the crisis and they want to get on with prevention. They are more ready than they've ever been to do that. It's a really exciting time."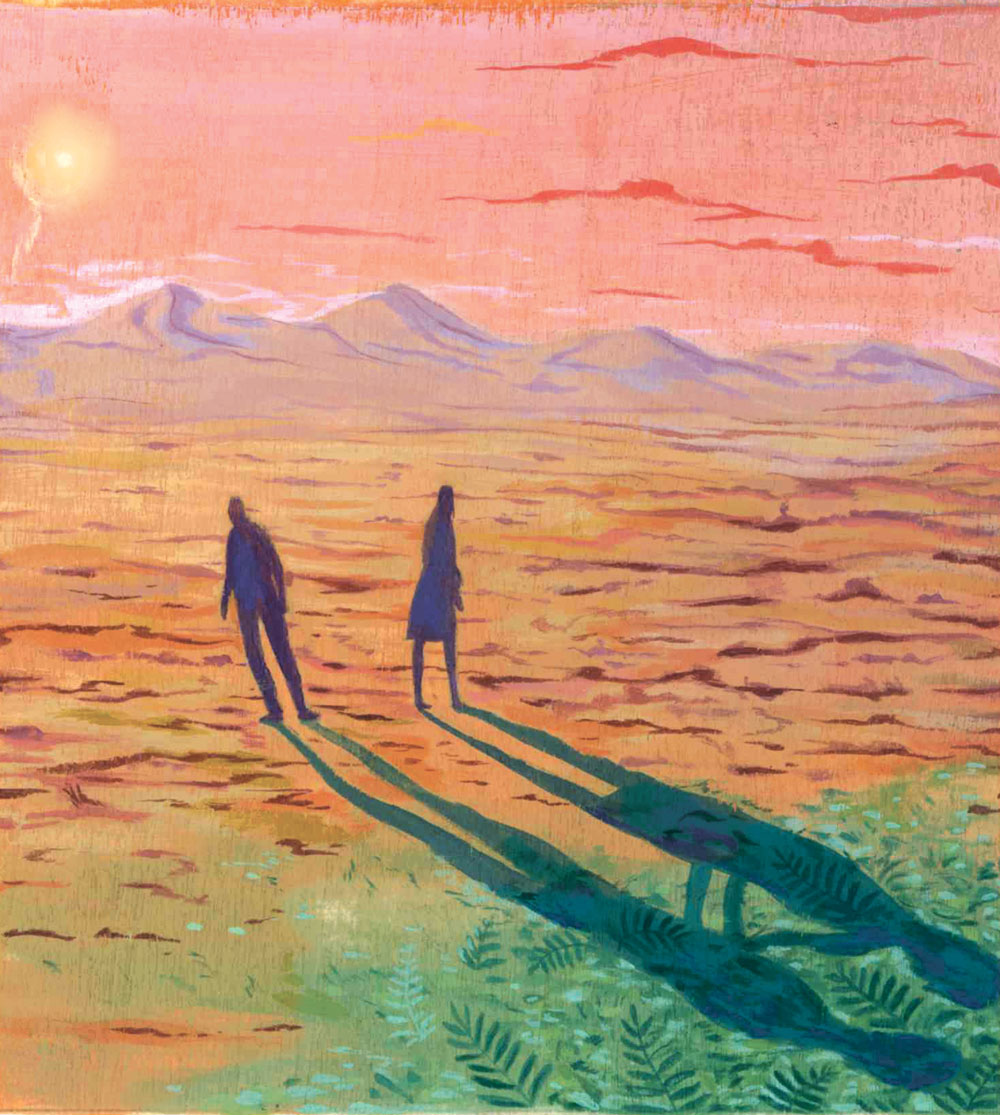 In the four years since Shift's inception, the project has pulled together provincial and local governments, researchers, clinicians, school boards, the United Way, Catholic Family Services, the Calgary Domestic Violence Coalition and many more social agencies and community organizations throughout Alberta, as well as citizens who can advance the strategies. Together, they are looking to identify the practices that make the most difference in long-term prevention.
Shift's work has been wide-ranging, from successfully advocating for the Alberta government to redesign its domestic violence framework, to partnering to bring to Alberta a healthy relationship program called the Fourth R, which has already been taught to 16,000 teens in grades 7 through 9 to help them develop good relationship skills as they start dating.
"This is really looking at the root causes of domestic violence, collectively, and focusing on upstream initiatives, rather than taking care of something once it's happened," says Karen Young, chief operating officer of the United Way, a supporter of local prevention efforts. "If we can get at the root causes and really stop it from happening in the first place, that would be a big win for our city."
Over the last three years, the United Way has invested $500,000 in domestic violence prevention. It's a small sum compared to the $3.2 million the United Way poured into domestic violence interventions in 2013. But funding that targets prevention is expected to rise as programs expand over the next few years.
According to an evaluation done by the United Way, dollars put into prevention are dollars well spent. For every $1 spent on prevention, an estimated $6 will be saved in services needed down the line. So, in addition to the human toll, that could represent significant savings – the Alberta government invests nearly $70 million a year on crisis services.
"The social return on investment seems to say that, if you can focus on prevention, you're not going to have to come up with the dollars to spend on intervention," says Young.
But prevention efforts must target everyone. Women alone cannot end violence against women. On that, professionals who have worked in the field for years, as well as the Alberta government in its new framework to end family violence, are unanimous.
"Traditionally, there hasn't been an articulated role for men in violence-prevention work, and we need to change that," says Liza Lorenzetti, a researcher at the U of C who spent years working in women's shelters and as a community activist on issues of gender-based violence and who has been involved with Shift since its beginning.
In one of Shift's first studies, researchers concluded the engagement of men and boys should be a "key strategy" to blow apart the culture that allows violence against women to persist.
Soon after that publication, Shift collaborated with the Canadian chapter of White Ribbon, an international organization that aims to end violence against women and girls by promoting gender equality, healthy relationships and a new vision for masculinity.
Together, the groups produced a report, Engaging Men and Boys in Domestic Violence Prevention: Promising Approaches. In it, they stressed that the vast majority of men do not use violence against women, nor do they condone it. But not condoning violence and actively working to end it are not the same things. "It's time to change the discourse to include the active participation of men as allies in violence prevention," according to the report.
Vic Lantion agrees. He's a founding member of Men Action Network Calgary, known as MAN-C, a group of men and women who have partnered with Shift. Lantion points out that men don't have to be social workers to advocate against domestic violence. They can be dads, coaches, teachers or husbands who want to make physical abuse unacceptable in homes throughout the province.
"We believe that 99 per cent of men can personally make a difference in promoting healthy, respectful, non-violent relationships with women," says Lantion.
Men send a message, whether they're speaking out publicly against violence or teaching their sons to resolve conflicts with words rather than fists, he adds. Even the simple act of encouraging boys to cry and to express their feelings helps foster healthier relationships in families, he says.
"Our vision is healthy and violence-free families for future generations," Lantion says. "If we invest in this idea by spending our time engaging men, we may prevent victimization of women who may be our sisters, who may be our mother, who may be our children."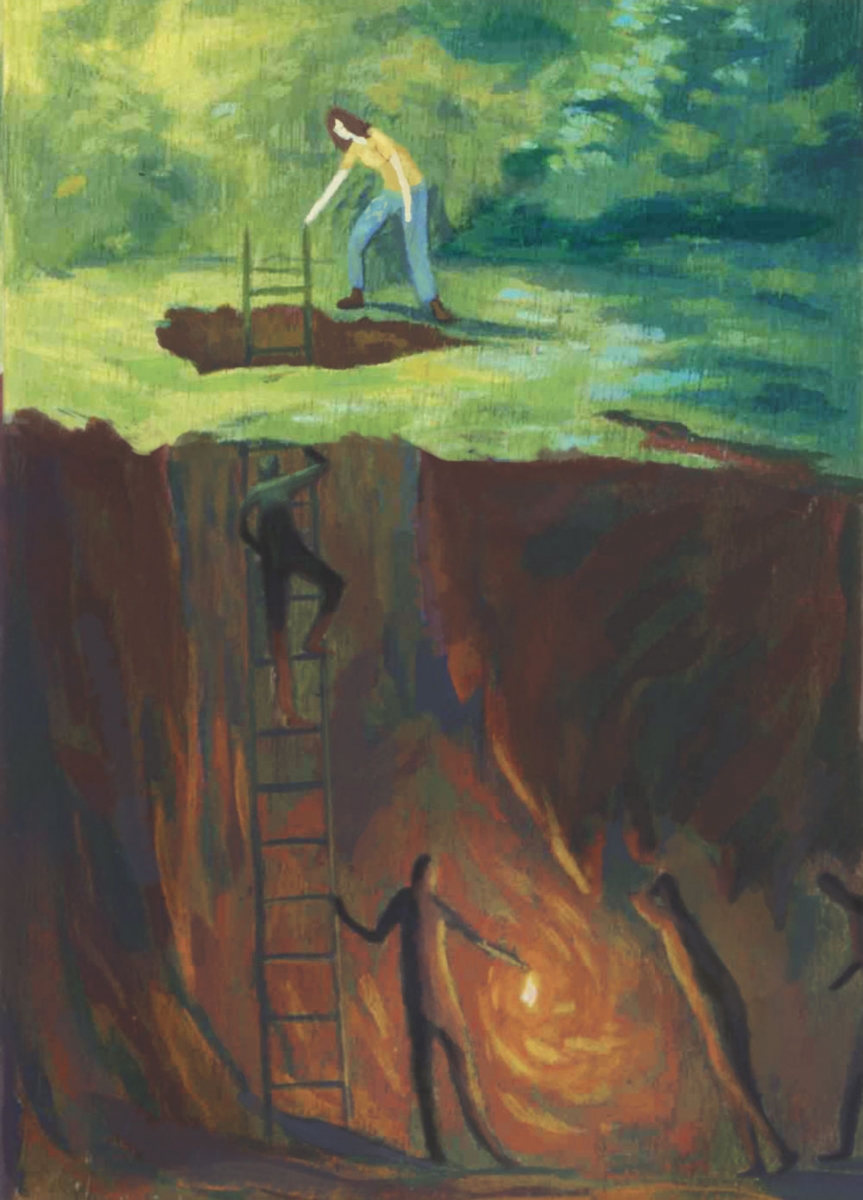 The idea for MAN-C came from refugee women who had experienced domestic violence. In interviews with Lorenzetti, the women told her, "we need men to help other men."
Lorenzetti approached Lantion, a member of the local Filipino community, and other representatives of Calgary's ethnic communities. Along with other community partners, they formed MAN-C, a group that now includes nearly a dozen different ethnicities, aboriginal groups and men who simply refer to their ethnicity as Canadian.
"As a man, I can hear and understand things differently when I hear it coming from a man," says Joe Campbell, a MAN-C member. "That experience … helps me really further my understanding of masculinity and what it means to be a man. The fact that this is a collection of different voices, unique and diverse experiences – that's really enriched the conversation."
Some members have prior experience in social work. All joined because they believe more people need to take a stand against violence.
"We go to community gatherings and events," says Lantion. "We always engage men. We ask, 'Do you know the men who are leaders in violence prevention?' They look around and we tell them, 'Actually, every single one of us is a leader.' We are in a position to influence men who we are dealing with every day as a father, an uncle, a coach, a taxi driver. We are leaders in violence prevention."
In the last year, MAN-C cooked and served chili to men and women marching in the annual Take Back the Night walk. When two women were murdered in Calgary's Penbrooke neighbourhood last spring, the members organized a vigil and spoke out against violence. They've formed a quick-response plan that can be enacted should similar tragedies happen in the future. They work with their ethnic communities to examine issues like traditional masculinity and how it affects them and their families. In their homes, MAN-C members work to break down the stereotype that women alone are responsible for child-rearing.
It's in the relationship between fathers and their kids that researchers say prevention efforts may be most effective. Shift calls it one of the key "entry points" for engaging men and boys. Today, a number of local agencies run programs to foster stronger relationships between children and their fathers, whether they are young teen fathers or older, divorced fathers.
Traditional gender roles often separate men from child-rearing tasks, which, in turn, can weaken their relationships with their children. Shift and MAN-C encourage men to question their roles and to take on more work in the home, hoping that will, in turn, encourage fathers to have closer relationships with their children and greater equality with their partners, all of which affects both the parents and the children for the better and decreases the risk of family violence.
"Where I come from, a man does not do the cooking," says Percy Murwisi, a social worker originally from Zimbabwe. "But my kids don't know these things. They don't think it's a woman's job to change diapers. They see me doing it."
Studies show boys who have nurturing fathers who are involved in their upbringing are less likely to use violence against women as adults. In turn, fathers benefit from more engaged parenting. Men who are active in the lives of their children are better at expressing emotion and more likely to show empathy, according to other research.
"If we can get fathers more involved, prevent more absentee fathers and give them tools to communicate and handle conflict better, I think great things are going to happen," says Carlene Donnelly, executive director of the Calgary Urban Project Society (CUPS). "It really should lower both risk factors for maltreatment of the child and risk factors for domestic violence. That's what we expect to see, long-term."
CUPS' parenting programs focus on violence-free conflict resolution. While CUPS isn't a Shift partner, its work follows a similar goal of preventing violence. Kids who watch one or both parents physically abuse the other are more likely to use violence themselves.
"We practice what we know, especially when we're under duress. So one of the objectives is to stop that intergenerational spread of violence," says Lorenzetti.

Calgary isn't alone in asking males to take leadership roles to stop domestic violence or in focusing on prevention. In 1996, the World Health Assembly passed a resolution declaring domestic violence a major worldwide public-health problem. It called on governments and agencies to work with men and boys to end violence against women and girls. Since then, prevention programs have been created in countries as far ranging as Australia and Poland. This summer, the United Nations launched its high-profile "HeForShe" campaign, kicking off with actress Emma Watson's passionate speech at U.N. headquarters in New York City. The campaign encourages men and boys to take a stand against gender inequalities.
But Alberta's approach is unique because so many partners are working together to carry out research and use it to enact social change, says Young. "In Calgary, we do our best work when we work together," she says. "We could all do our own little piece, but we're going to turn research into action together as a collective community. That's where you'll see big change."
Significant challenges lie ahead, Wells admits. Funding remains an issue. Advocates of prevention don't want to take dollars from programs dedicated to intervention. Programs for men are still lacking. Programs for families are often geared to women, right down to colour schemes and where they are promoted and scheduled. It's a work in progress, says Wells.
"There's no blueprint for this issue. There's no panacea, no vaccine," she says. "It's a complex social issue … It's dealing with the dark side of who we are as humans."