For more than three decades, Cheryl Foggo has dedicated her career as an award-winning author, documentary film director, screenwriter and playwright to sharing Black perspectives and stories from the prairies. Now, Foggo is exploring how to continue capturing, preserving and sharing Black history in Alberta, while navigating life during a pandemic.
Foggo's resumé is robust with readings, performances, books, articles and theatre productions surrounding the story of not just her own family history and experience but that of John Ware, a mythologized Black cowboy and rancher who settled in what is now Alberta in the late 1800s. Foggo brought Ware to life most recently in John Ware Reclaimed, a documentary she created in partnership with the National Film Board of Canada.
"For me, John Ware Reclaimed is, in part, the reclamation of the story of John Ware as it connects to Blackness," says Foggo. "The film is a look at the life of the man behind the legends."
Foggo first introduced her audiences to Ware in a presentation on his life in 2012. Two years later, in her play John Ware Reimagined she crafted fictionalized scenes of his life based on the evidence she found through research, intertwining them with stories of her own life.
Her film John Ware Reclaimed is a further investigation into Ware's story, beyond the context of prejudice and injustices that often cloud our understanding of racialized historical figures. The film premiered at the Calgary International Film Festival this past fall, and won the CTV Audience Choice Award for Alberta Feature. "It was really important for me to not make a film solely about the racism John Ware experienced," says Foggo. "It was important to me to make it beautiful and show the love that he shared with his wife."
The film shows Black life through a Black Canadian lens and includes scenes imagining Ware's partnership with his wife Mildred, historical photos of Ware with his children and what his journey as a Black man could have looked like.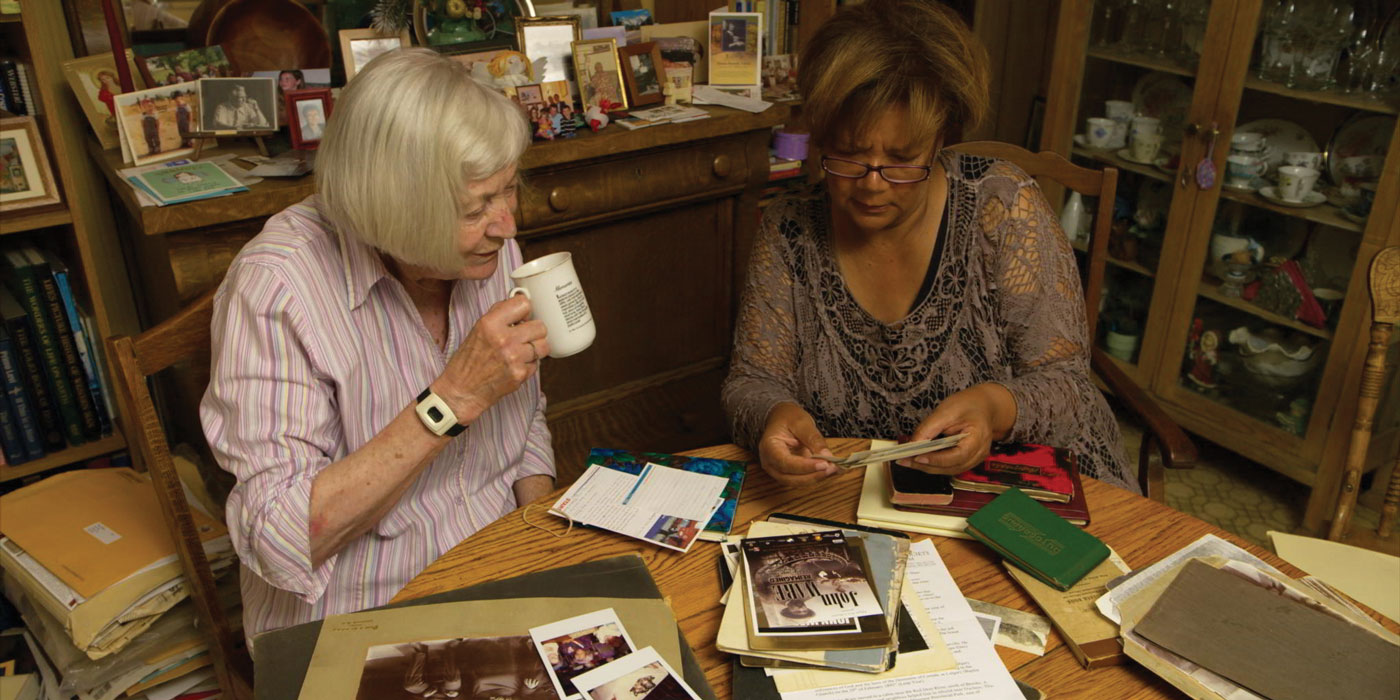 During a year stifled with unavoidable uncertainty, Foggo says she has found renewed clarity in the importance of her work. "The sense of urgency to preserve these stories increases for me as I get older," she says.
Foggo laid bare her direct connection to Black history on the prairies in her family memoir Pourin' Down Rain: A Black Woman Claims Her Place in the Canadian West. A 30th anniversary edition of her landmark work was released last year by Edmonton-based publisher Brush Education. The book weaves a tale of a life changed and marvellously impacted by community, family and an unwavering dedication to recording Black history in Alberta.
John Ware Reclaimed continues to make the film circuit (for the time being, virtually) across the country and with a rise in attention to the perspectives and voices of young Black lives in Canada, this history that Foggo has been sharing for decades seems to be even more timely. "[I'm] searching for a way to make this history widely available to everyone and especially to the young Black people who really need it," says Foggo.
Watch John Ware Reclaimed on the National Film Board website at nfb.ca/film/john-ware-reclaimed/.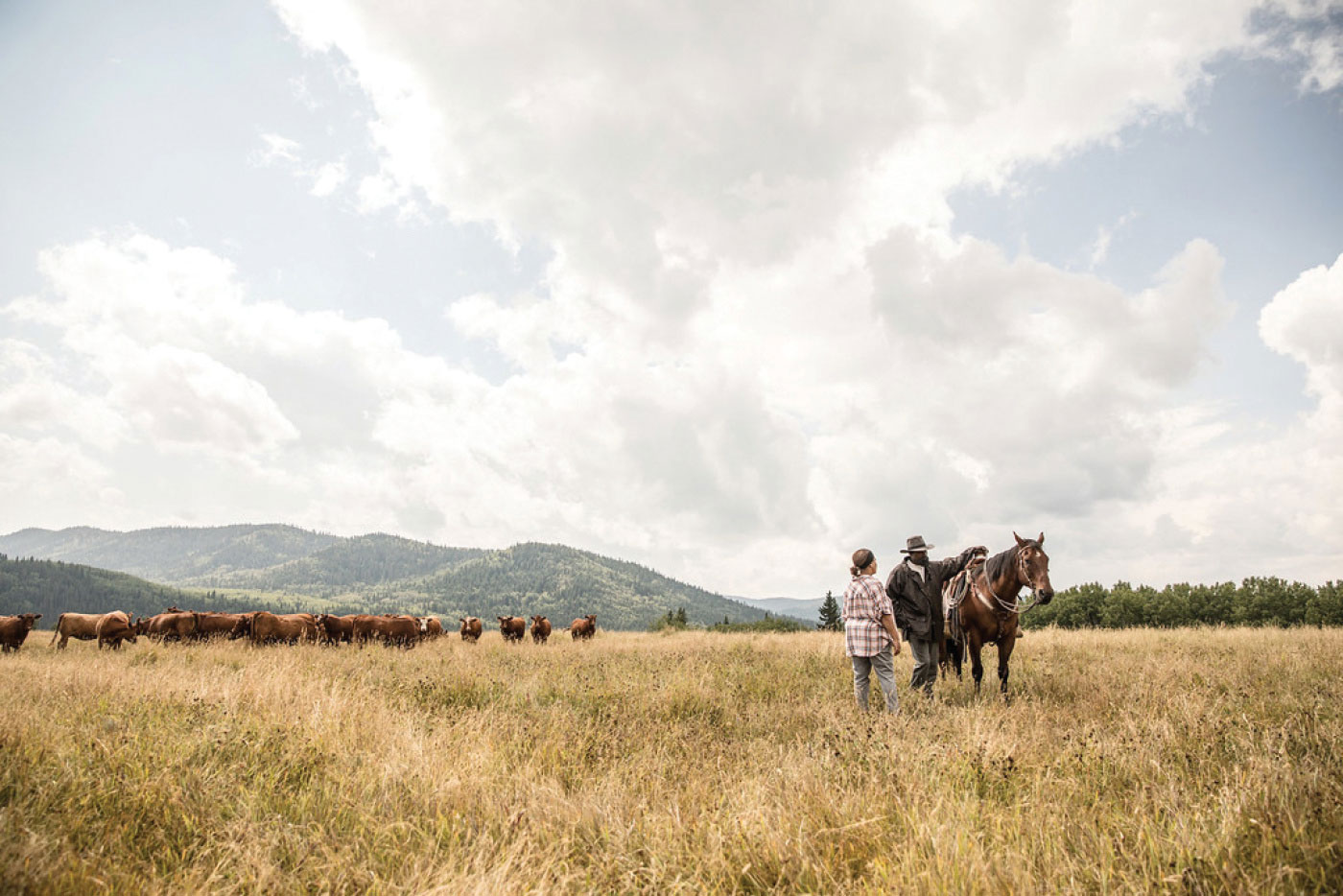 Cheryl Foggo Career Highlights
Film and Television
John Ware Reclaimed, NFB, 2020, writer-director
The Journey of Lesra Martin, NFB, 2002, director (winner of the Silver Chris Award, Columbus International Film + Video Festival)
North of 60: Love Hurts, 1997 screenwriter (Alberta Motion Picture Industry Awards finalist)
Carol's Mirror, 1992, screenwriter (winner of national and international educational film awards)
North of 60, story-editing team member, 2.5 seasons
Theatre
21 Black Futures, 2021, playwright (one of 21 playwrights involved), commissioned by Obsidian Theatre Company and CBC Gem
John Ware Reimagined, 2014, playwright (winner, Writers' Guild of Alberta 2015 Gwen Pharis Ringwood Award for Drama)
The Devil We Know, 2012, co-written with Clem Martini, premiered at the Blyth Festival Theatre
Books
Pourin' Down Rain: A Black Woman Claims Her Place in the Canadian West, 1990;
30th anniversary edition, 2020
Dear Baobab, 2011
I Have Been in Danger, 2001
One Thing That's True, 1997