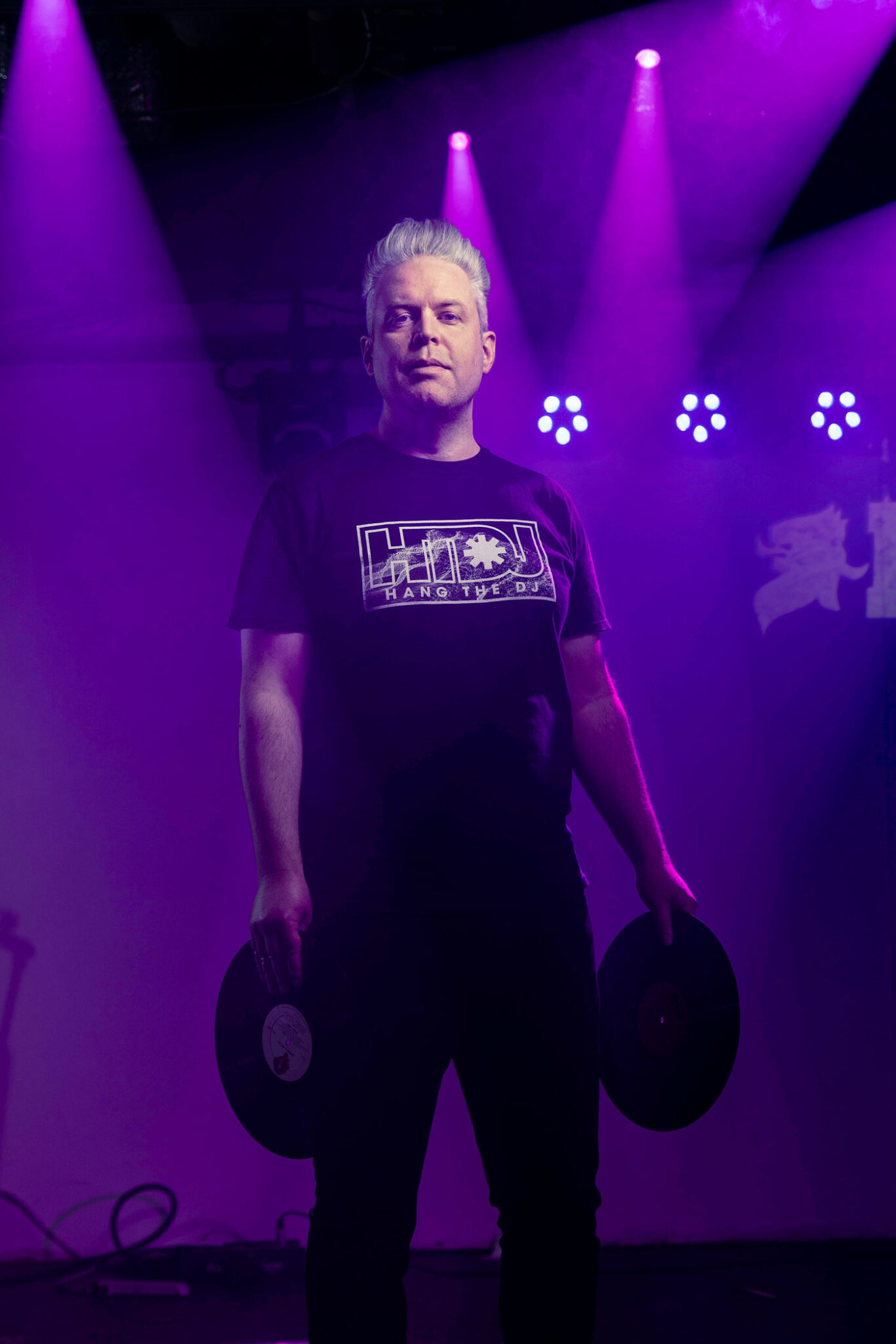 Since March 2020, Chris Hewitt and his team at Dickens have been ahead of the curve. When COVID-19 hit, Dickens was one of Calgary's first bars to close voluntarily. When the second wave put restrictions on dining, the pub had already been on hiatus for weeks. And, in August 2021, a full month ahead of the Province's vaccination exemption program, Hewitt announced proof of vaccination would be required to hit the dance floor.
The safety of patrons was always front and centre in making those tough calls. For Hewitt, it's a natural extension of the reasons behind his purchase of Dickens 14 years ago.
Hewitt founded the subterranean live music and entertainment venue in 2008 and currently operates it alongside his wife, Ambor, the bar's general manager. Hewitt formerly owned The Warehouse Nightclub from 2000 through to its final night in 2010, where he was one of the resident DJs, something he continues to do at Dickens through his retro "Hang the DJ" and UK-heavy "London Calling" parties.
While Dickens was founded with music in mind, the bar's repertoire has expanded to include everything from niche pop-culture trivia to amateur WWE-style wrestling and burlesque performances. The room has also become a go-to for Calgary's 2SLGBTQ+ community, home to the Fake Mustache Drag King Troupe for the past eight years and hosting countless other drag performances, as well.
Hewitt says Dickens' inclusive reputation is something he and his team work hard to maintain. "The more you see the value that a space like this has to the [2SLGBTQ+] community, the more it encourages you to make it a more welcoming space," he says.
Bar ownership, Hewitt admits, isn't always the most fun job. But, despite pandemic closures and dealing with no shortage of hate from anti-vaxxers, it's playing a part in bringing people the nights they love that makes it all worthwhile. "Anybody that does this kind of thing will probably tell you this is not where the big money is," says Hewitt. "It's just a love of live entertainment in all its forms and the community that it brings. That's really what it's about."