The Commons is going through a growth spurt. Or more accurately, it's going through another one.
Since it launched in 2013, one of Calgary's original co-working spaces has gone from about 2,300 square feet of collective office space, sporadically occupied by what was then a small segment of the city's workforce — freelancers, remote workers and solopreneurs — to a veritable indoor campus. Exposed brick, velvet couches and chandelier-adorned meeting rooms named in homage to the heritage of the Ramsay Design Centre building on 12th Street S.E. (which houses The Commons) extend in all directions. But the design choices go beyond aesthetics. Everything, from the desks and work tables that stud the open spaces, to the private offices, is geared toward flexibility, engineered to ebb and flow to accommodate the shifting nature of a workforce that increasingly expands or contracts with the scope of various projects.
Co-owned by siblings Erynn and Zach Lyster, The Commons has roots in the city's first co-working space, Cowork YYC. Erynn joined Cowork YYC in 2010, and in 2013 she purchased the business, bringing her brother Zach on and relaunching with the new name. Over the course of a tour last fall, director of sales and community engagement Jessica Steinbach describes the chronology of The Commons' growing footprint. The Hemingway Room, a dedicated event space in the former home of Fast Forward Weekly, was added in 2015. The "atrium," named for its airy feel and large windows, came into the fold last June and now houses the offices of a number of local businesses, including Crave Cupcakes.
On the second floor (also added last June) we breeze past yet more offices and a podcast studio en route to The Commons' latest acquisition, the former offices of Calgary Scientific. Steinbach tells me this will become part of The Commons' growing empire in 2020. When that happens, the co-working space will occupy over 25,000 square feet serving 230 members, all coming and going as they please. "Sometimes I feel like the mayor of a small town," Steinbach quips, as she leads me through the warren-like space, greeting each member she sees by name.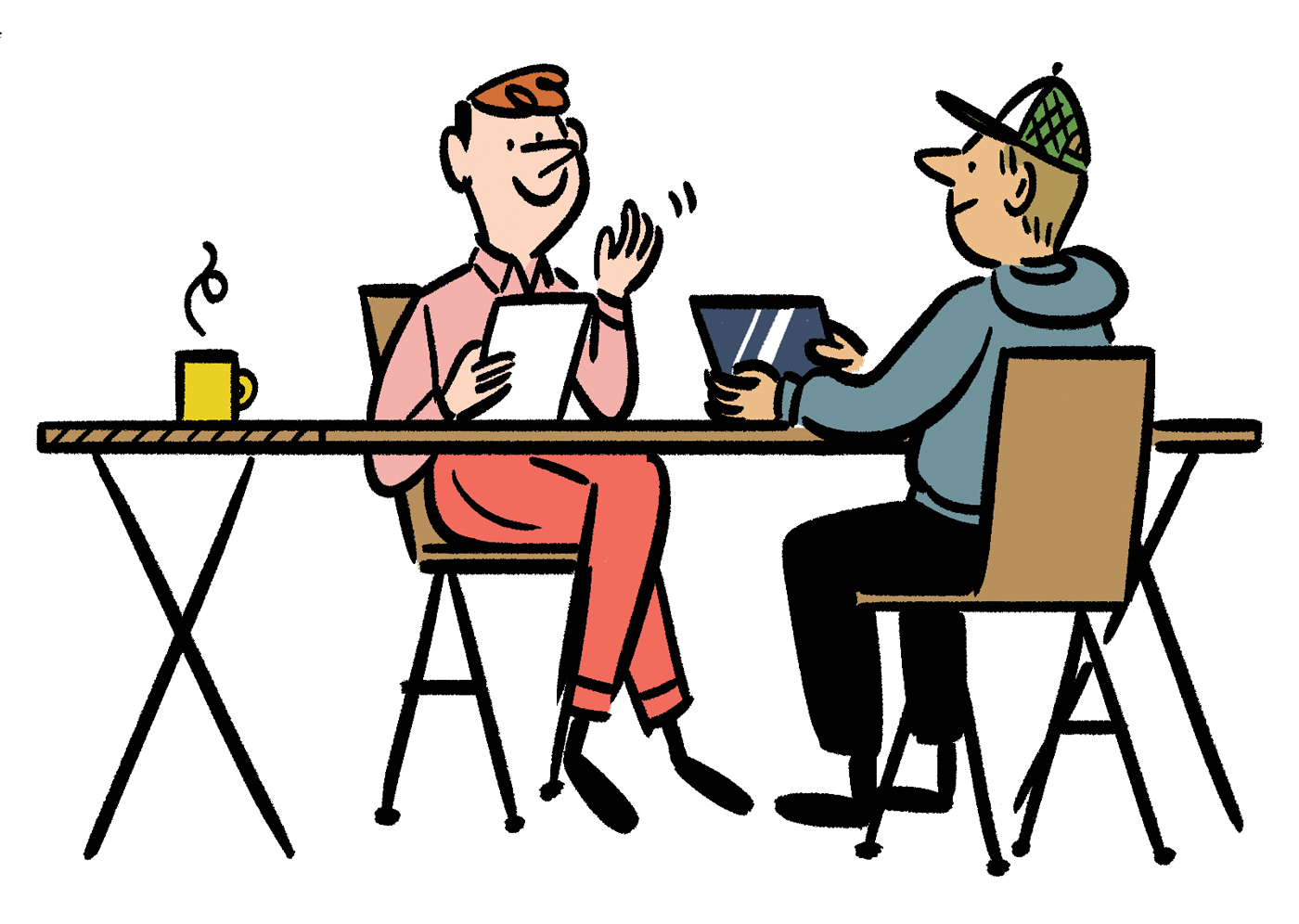 The fact that The Commons has managed to expand at such a rate when commercial real estate — and many businesses — in Calgary have struggled under the weight of the city's economic downturn may be impressive, but it isn't unique. Co-working spaces, whether run by multinational conglomerates or local upstarts, are expanding across the city at what feels like an exponential rate.
According to CBRE Canada's first-ever Canadian Flexible Real Estate Report, released last October, co-working spaces have grown by 100 per cent in Calgary since 2017, with 51 locations occupying a combined 918,000 sq. ft. of office space, more than half of which is downtown. Although that only accounts for 1.3 per cent of Calgary's office inventory, the volume of co-work space is projected to grow significantly in the coming years. According to a recent report from global real estate firm JLL, "flexible workspaces" (of which co-working is the most common form) are expected to comprise as much as 30 per cent of all office space in the U.S. by 2030. Experts in the industry say Canada will likely follow suit.
But while co-working in bigger markets, such as Toronto and Vancouver, has been driven primarily by a scarcity of affordable office space and relatively healthy economies, Calgary's recent uptick seems to be the result of just the opposite — at least at first glance.
The slowdown in the local economy has left a glut of open office space, while the corresponding rise in contract, freelance and project-based jobs has reduced the need for long-term leases, as has the global increase in remote work. But there has also been a general shift in what people want from work, or more specifically, their workspaces. Fewer people are willing to endure long commutes just to toil in cubicle farms bathed in fluorescent light, if they can help it. Access to natural light and plants in flexible, beautiful spaces has become the new baseline for modern workplaces, preferably in close proximity to amenities such as gyms, restaurants, bars and community attractions that foster wellness and social connection.
"Millennials, and others, want a more collaborative, open-space environment for exchanges of ideas," says Leslie Shier, director of client excellence for Calgary Economic Development (CED). Over the past few years, Shier says commercial landlords in the city have retooled to attract these kinds of workers by leasing to co-working providers who will build these trendy environments. "Co-working is playing a really significant part in every single landlord's portfolio," Shier says. "We've seen Oxford put in co-working within Bow Valley Square, we've seen Aspen put in co-working space in each of their buildings, we've seen Slate come in and purchase Stephen Avenue Place and they've attracted WeWork into their building."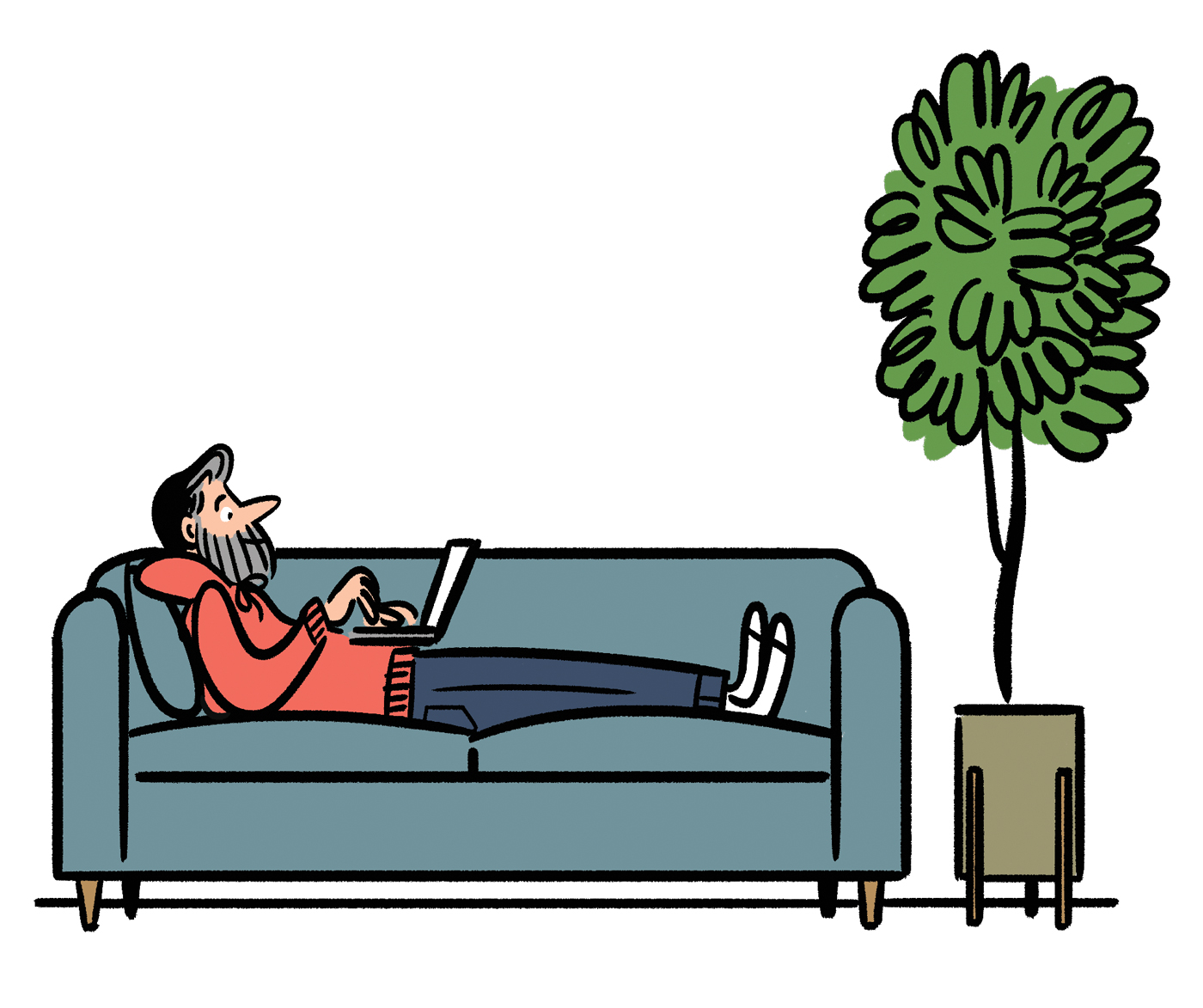 But the rise of co-working in Calgary goes beyond serving the aesthetic and social desires of a specific generation of workers, or even capitalizing on a depressed real-estate market, Shier notes. It's proving to be a critical player in rejuvenating the city's sputtering economy.
Once thought of as the exclusive domain of freelancers, solopreneurs and victims of various recessions who had been reduced to contract workers, co-working has evolved into a critical tool for economic diversification — not just in Calgary but in many cities around the world.
Without the responsibility associated with long-term commercial leases, companies large and small have come to rely on co-working as a low-risk way to experiment with new sectors, products and markets, Shier says. In this city, sectors such as life sciences, agribusiness, renewable energy, gaming and virtual reality are all growing, due in part to the relatively low overhead and collaborative environment co-working allows. "It's the companies that are coming in with three individuals who say: 'this is our idea, this is our product, we'd like to test our market here, we'd like to scale to 20 employees, to 50 employees, to 100 employees over a certain period of time,'" she says. "And that's a relatively short period of time."
Importantly, it's not just homegrown upstarts that are testing Calgary's waters this way. The proliferation of co-working in Calgary has brought an influx of companies and professionals from other parts of the country — even the continent — who are using these spaces as a platform to audition the city as a permanent base.
B.C.-based Finger Food Advanced Technology Group is one of them. CEO and co-founder Ryan Peterson says the company, which creates cloud-based apps to help companies transition their workflow to a digital economy, chose Calgary as the home for its global development centre in 2019 after sending emissary teams to investigate the viability of expansion both here and in Toronto. In both cities the company's base was Workhaus, a Toronto-based co-working chain, which opened a location in Calgary's downtown core in April, 2019. "Our strategy as a business when we're looking at new territories is to use a co-working space and then flip over to office space once we understand the city," Peterson says.
Having Workhaus as a landing pad in both locations allowed Finger Food to assess and compare critical factors for expansion, such as real-estate cost, available talent base and proximity to its target industries. "We ended up picking Calgary based on really good support from the city as well as the local business community," Peterson says, noting the company has since moved out of Workhaus and into a permanent home in the Brookfield building on 7th Avenue S.W. When we spoke, Finger Food's Calgary outpost had about 40 employees with plans to grow to around 150. "That co-working space allowed us to figure out our plans, and at the end of the day make a far bigger commitment."
A head count of 150 (or even smaller) may be a far cry from the head offices of thousands that characterized Calgary's recent business past, but that reduced size of organization is likely to be the city's future, says Todd Hirsch, chief economist for ATB financial. "The idea of a giant office tower with the big corporate head office, we still see that, but it is really kind of a 20th century idea," Hirsch says.
Companies are downsizing all over the world, not just in Calgary, and that's reshaping the concept of downtowns as business centres. The inclusion of condos in the new Telus Sky building, as well as the influx of shared workspaces, is indicative of a future where downtown Calgary becomes more mixed-use with a growing emphasis on residential and retail. Work and workspaces will continue to be part of the mix, Hirsch says, but the general trend is that Calgary's business centre is likely to become decentralized. "I just don't know if we'll see a lot of corporate workers downtown the same way we would have maybe 20 years ago," he says.
What we are likely to see more of, however, is co-working spaces. Despite its internal turmoil and the departure of notorious CEO Adam Neumann last September, international co-work behemoth WeWork opened its first Calgary location in December on Stephen Avenue, followed by a second location in January in The Edison building on 9th Avenue S.W. In a statement emailed to me, WeWork's general manager for Canada, Stephen Tapp, wrote that the company was drawn to the city due to its high standard of living and educated talent base. "This is a very livable, highly educated, incredibly beautiful place where people want to live, work and grow," he wrote.
WeWork is not the only out-of-town brand to set its sights on Calgary's "flexible" workforce. The national chain iQ Offices, along with Workhaus, which counts 10 locations in Toronto and one in Kitchener-Waterloo, both entered the Calgary market in the past year. At the same time, more traditional shared office providers like Stratus Offices and Regus — a multinational company — which have long had a presence here, have started to adapt their brands to the more "hip" contemporary co-working ethos, which places an emphasis on community rather than just shared workplace infrastructure.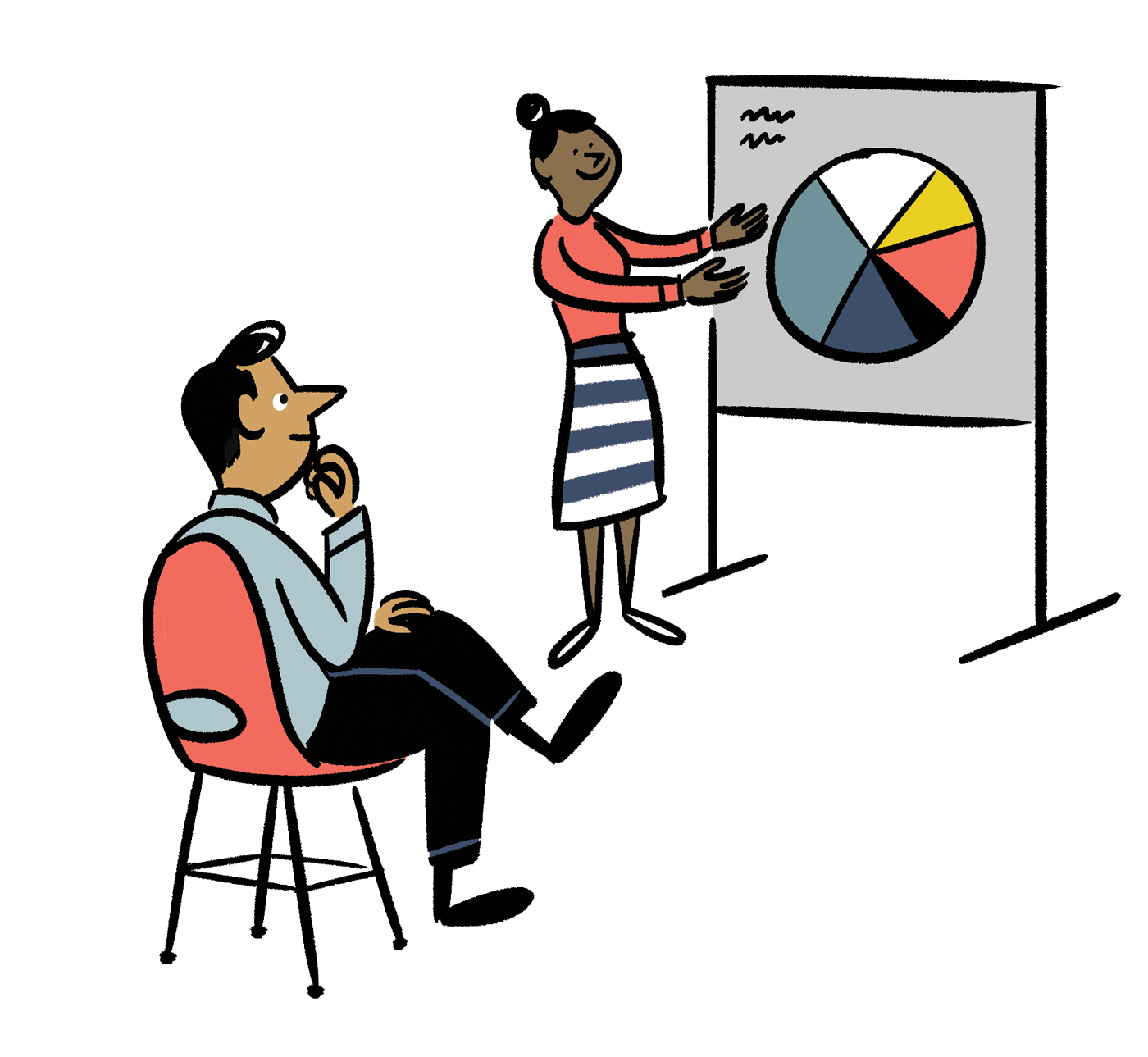 Not everyone, however, believes the influx of large co-working companies to be the end-all for downtown Calgary's commercial real estate woes. WeWork and the like might alleviate some of the pain for landlords by signing long-term commercial leases with larger footprints, but the co-working companies still have to fill those spaces with people, says Lori King, vice president of Core Commercial Real Estate. And that's no small task in a changing economy. "They're out hustling for tenants like every other landlord," says King, who represents commercial tenants.
Companies that do sign leases with WeWork or other co-working spaces will often pay more than they would for a traditional lease with a commercial landlord, King adds. Some companies find the shorter terms and flexibility afforded by co-working, along with the cultural cachet in attracting a younger workforce, to be worth the premium, she says, but others may balk at the price. And although King says she has seen signs of a return among larger corporate tenants to downtown Calgary, it's too early to tell whether the influx of co-working companies will meaningfully contribute to the area's economic rejuvenation. "Whether you're a traditional office landlord or a co-working space operator, it's challenging to fill those empty desks," she says.
And then there's the question of what impact these well-heeled co-working providers will have on local independent operators. Are homegrown co-working spaces at risk of getting pushed out by competitors with deeper pockets and global name recognition? Overwhelmingly, at this time, the sentiment is no, the more the merrier.
According to Alex Putici, founder of Calgary-based Work Nicer, which has three co-working "outposts" in this city and one in Edmonton, the entrance of corporate giants like WeWork to the market may be the best thing that's ever happened to co-working in Calgary. "Our biggest issue right now, especially in Calgary, is that people still don't know what co-working is," he says. "And some people that do don't necessarily take it seriously."
Some landlords have been wary of leasing to co-working spaces due to a lack of familiarity with the model — or a lingering association of co-working as a consolation prize for companies or entrepreneurs who can't afford a "real" office, Putici says. But the presence of WeWork and other large operators in the city has brought more credibility to the industry. It has even helped drive interest in locally owned spaces. "When [WeWork] announced that they were opening in Calgary, within the two weeks after, 60 per cent of the traffic to our website came from people Googling WeWork," Putici says, noting local operators in other cities have seen a similar "WeWork effect."
"We offer a good product, we offer a good service, we honour our customers and the more that people can learn about us — however that happens — the better," Putici says.
His confidence is echoed among operators across the city, who seem to believe that co-working as an industry, at least at this stage, is virtually competition-proof. That's because what attracts clients to one space over another isn't as much about concrete factors like location, price or amenities, it's the sense of culture that emerges from the specific mix of people using the space. And that is impossible to replicate.
According to Putici, people tend to "self-sort" among the city's co-working spaces according to the kind of vibe they're seeking, with operators often referring clients among one another. Some may find Work Nicer's relaxed open-concept atmosphere to be the perfect fit, while others are looking for a more traditional-style workspace with a downtown feel.
The Commons' Steinbach likens it to choosing where you get your coffee. "You're going to have people that like Starbucks, others want to go to Rosso," she says. Some people might even go back and forth between a few before settling on a favourite. In the end, finding a fit is about finding a place where you feel you can connect with likeminded people. To that end, the Lysters opened a second co-working space in 2019, in conjunction with developer Rndsqr, on 9th Avenue S.E. in Inglewood. Called No Island, the space has a separate membership and vibe from The Commons.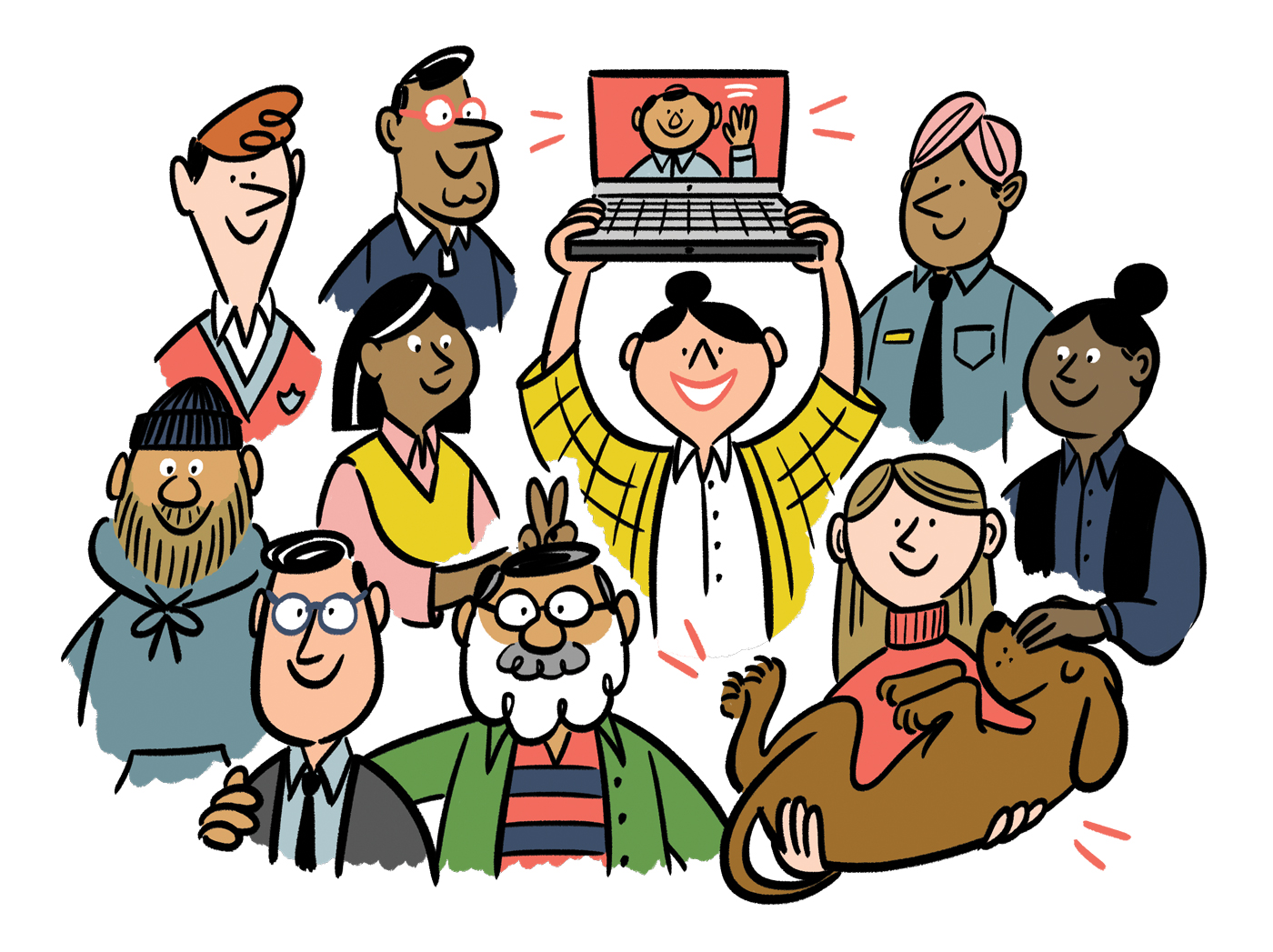 Despite their distinct personalities, the unifying thread in co-working spaces, and what sets them apart from mere shared office space, is the commitment to rebuilding the community aspect that has been increasingly bred out of our experience of work in recent years, to the detriment of our health, well-being and even economic prosperity.
"Twenty or 30 years ago, when people first started to telecommute and computers made it possible to work from home, a lot of people were keen to do that," says ATB's Hirsch. "But then they realized actually sitting at home all day, five days a week, is really difficult for a lot of people to do. They need the social interaction. They need the energy of other people around them."
That's especially true in a city like Calgary, where so many people are starting over after being laid off from the oil and gas industry, or exploring their options for a career transition to a new field. For those venturing out, or those suddenly left on their own, co-working spaces provide somewhere to go during the day, and in some cases, provide access to benefits like group health care and discounted cellphone plans. But the biggest benefit that industry proponents see is co-working's role in providing an optimistic counter-narrative to the stories of doom and gloom that have prevailed in the city as the oil and gas industry has dwindled.
There's a psychological boost that occurs from being part of an environment where people can casually cross-pollinate ideas, explore new opportunities and feed off of each other's energy, experience and creative impulses. Rather than dwelling on what the city once was, the growth of co-working, and the workers it attracts, is about focusing instead on what the city could become. "When you get into that kind of an environment, it's hard to think negatively with regard to Calgary, because it really is vibrant," says CED's Shier. "It's exciting."
The Cost of Co-working
Basic membership rates at five co-working spaces in Calgary.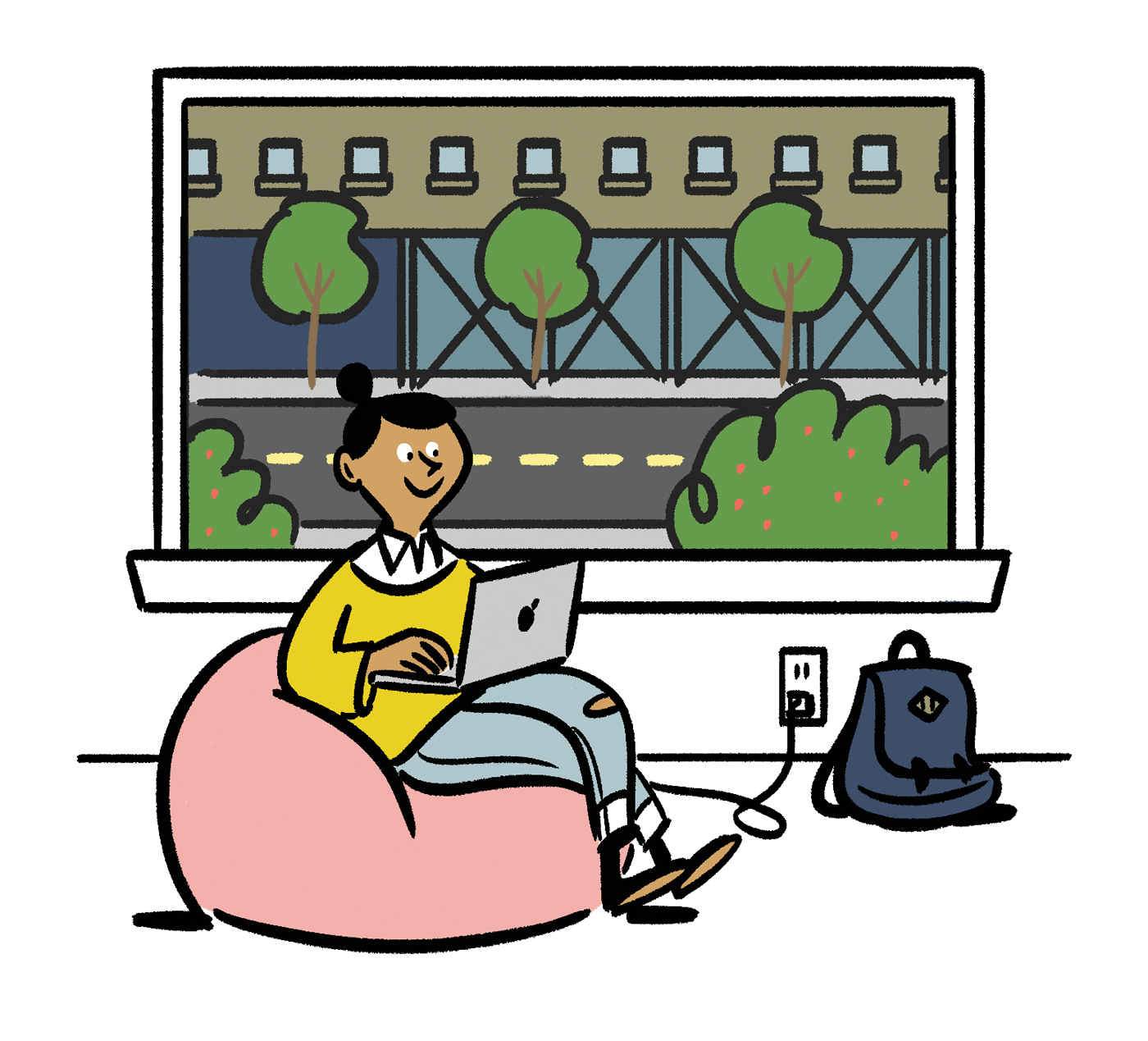 Gallery membership: $275 per month.
What you get: Access to more than 25,000 square feet of workspace as well as additional workspace at No Island (a sister co-work space opened by The Commons' founders); 10 bookable boardroom hours; coffee and tea; a toast bar; Wi-Fi; printing and community programming (professional- and personal-development events and social gatherings).
1206 20 Ave. S.E., 403-452-7938, thecommonscalgary.com
Gallery membership: $275 per month.
What you get: Ten bookable boardroom hours per month, complimentary artisan coffee and tea, toast bar, Wi-Fi, printing, 24-7 access to the space and community programming events. Members also get full access to The Commons.
1232 9 Ave. S.E., 403-444-9000, noisland.ca
Hot Desk membership: $350 per month
What you get: Access to two downtown Calgary WeWork locations as well as all 600 (and counting) global WeWork locations, front-desk and guest-reception services, conference rooms, Wi-Fi, kitchenettes, micro-brewed coffee and on-site support from a community manager.
700 2 St. S.W., 403-879-9080; and 150 9 Ave. S.W., 403-879-9046; wework.com
Hot Desk membership: $295 per month.
What you get: 24-7 access to the Hot Desk Lounge area, on-site gym, front-desk reception (during business hours), Wi-Fi, monthly meeting-room credits, use of the lounge in all Workhaus locations across the country, bike parking, social and networking events, start-up mentors, unlimited coffee and tea and unlimited black-and-white printing.
606 4 St. S.W., 403-488-4497, workhaus.ca
General membership: $400 per month.
What you get: 24-7 access to all Work Nicer locations, event space, private lockers, local craft beer on tap, Wi-Fi, private phone booths, office supplies, business-class printing and culture-building events. —Samantha Gryba
Three Calgary locations, 587-316-2782, worknicer.com