Even if you've never been to Iron Crow, an antique store that spans three industrial bays in the city's southeast, you may still have seen its "objects of intrigue" at various spots around town. Iron Crow's antiques have partially furnished local period venues like the 1920s-themed speakeasy Betty Lou's Library, served as set pieces on made-in-Alberta films like The Revenant and contributed to Christmas displays at the historic Lougheed House. Since opening in its current location five years ago, owner Terry Dixon has seen hundreds of items pass through her store. She told us about three that intrigued her the most.
Maple butcher block stamped with RCAF
Circa 1920s or 1930s. Purchased outside of High River.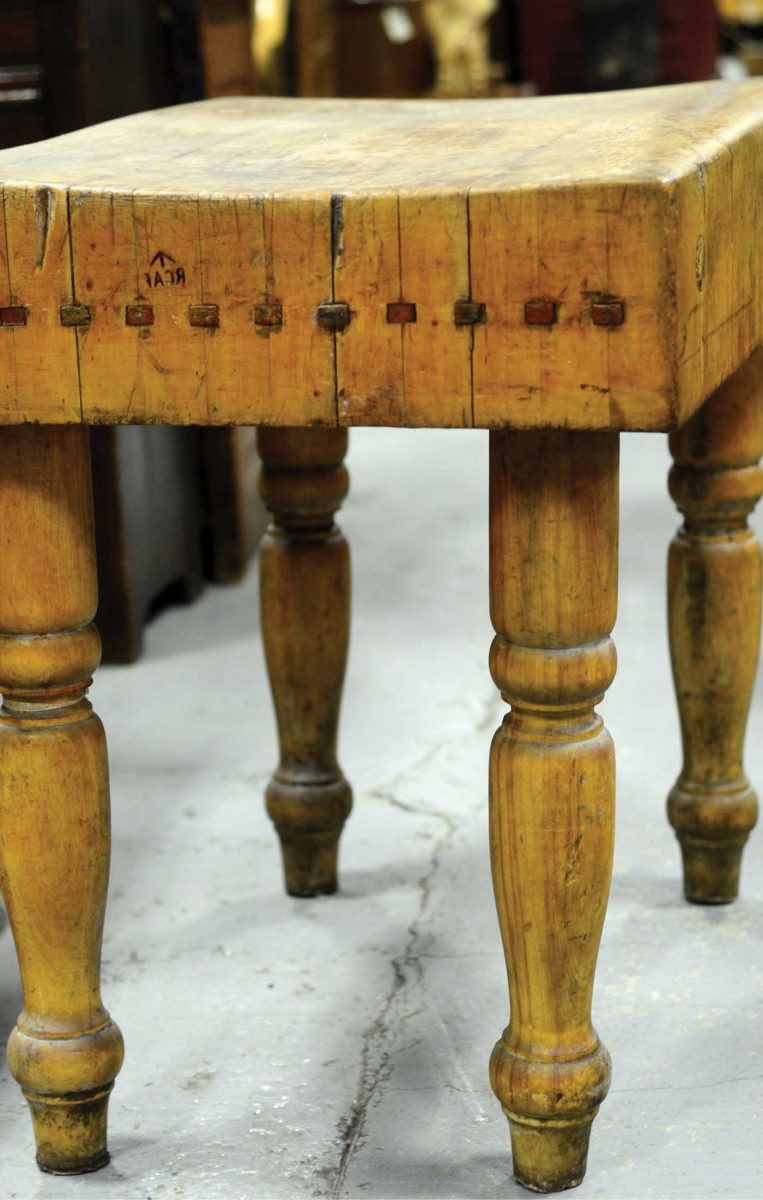 When a High River rancher who appreciated Dixon's collection passed away, he left his antiques for her to sell. She originally bought his maple butcher block stamped with RCAF for herself, but eventually put it up for sale. "I felt that it was time for someone else to enjoy it," she says. "I hope it winds up in somebody's kitchen as a showpiece."
Stained-glass church windows
Circa 1890. Purchased in Lethbridge.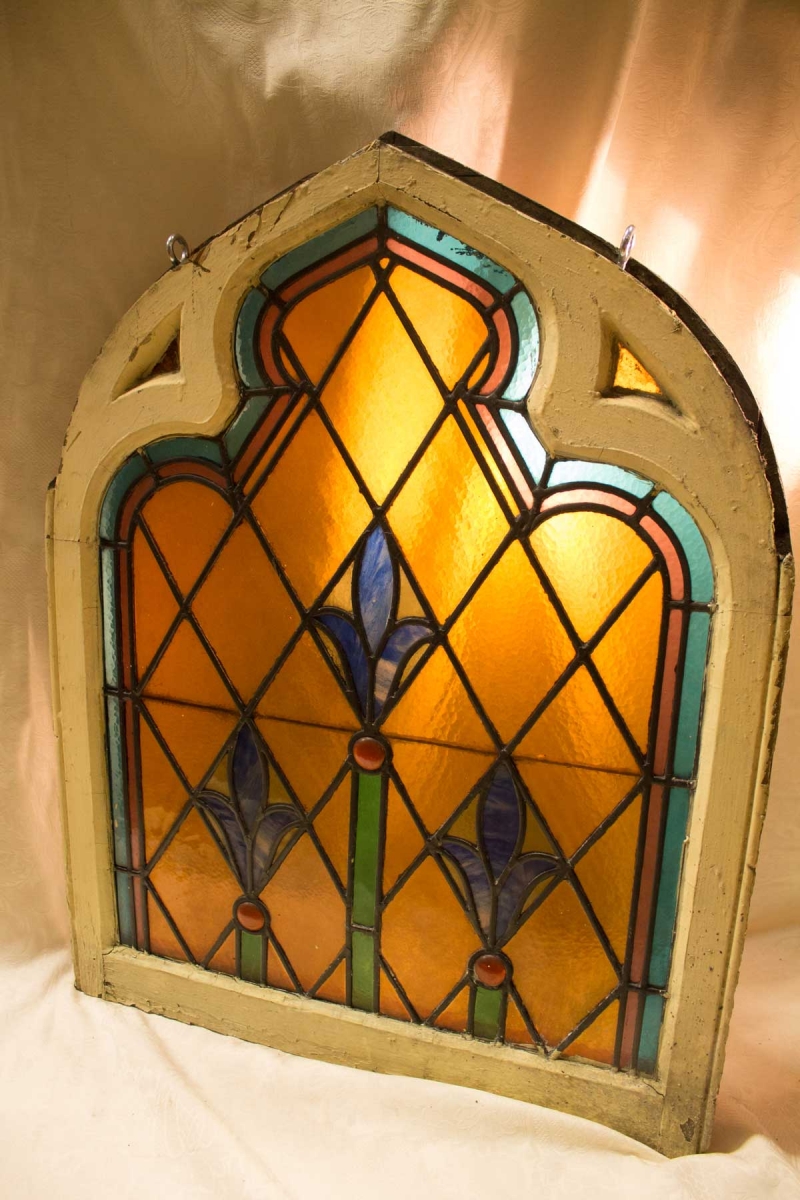 These 17 turn-of-the-century stained glass windows were removed from a small church in Quebec and preserved in crates for decades. "There's an energy that goes with stuff," Dixon says. "I felt warm when I looked at them, knowing somebody had taken the care to have them all crated."
Hamilton Manufacturing Company 60-drawer printer's cabinet
Circa 1900.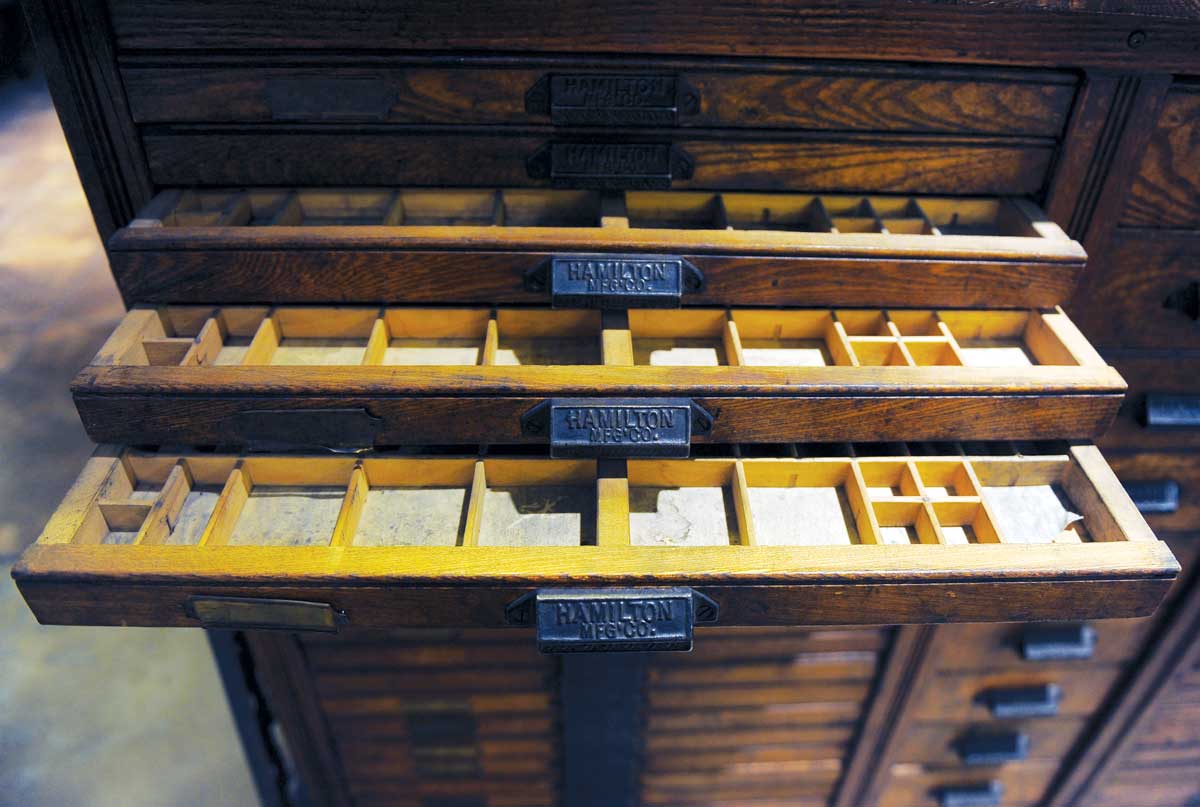 Once used to store type and font for a printing press, the cabinet is one of Dixon's favourite pieces. "Everybody just wants to go over and touch it; it commands the room," she says. "The work that went into making it … the fact that it was in such complete condition, makes it unique."