C

orb Lund has been dreaming about a bus. And not just any bus. A great big, rock 'n' roll-superstar tour bus. A monolithic, fibreglass-panelled house on wheels.
It's not a lot to ask for, really. Alberta's agricultural ambassador of song has been riding shotgun in conversion vans and pickup trucks for the past three decades, first as a bass player with the The Smalls (a band Lund describes as "a cross between Black Sabbath and speed metal" that still has ardent fans even though it broke up more than a decade ago) and then as a solo act accompanied by his long-time country-roots band, the Hurtin' Albertans. That's got to be hard on the back, especially when you're accustomed to loading your own gear into said band-van at the end of the night.
So, at 48 years old and with nine albums (one certified platinum in Canada, two gold), a Juno and myriad Canadian Country and Western Canadian Music Awards, as well as various American and European nods under his Stampede belt buckle, it's no wonder Lund is ready for a ride with a few more creature comforts. "I used to revel in it, the down and dirtiness of the rock 'n' roll lifestyle, vans and second-rate hotel rooms. I was proud not to have a bus and proud to be doing it myself, but I'm sick of all that," he says, his rangy frame tucked into a booth at Calgary's iconic Blackfoot Truck Stop Diner, a kitschy venue frequented by truckers and hipsters alike – in short, the perfect setting for a Corb Lund song.
While his taste in touring vehicles may be getting progressively more polished, fans can rest assured the songwriter remains as down-to-earth as his food order of a pressed patty of Alberta beef, onion rings and a domestic beer. Lund is well-known enough in these parts to garner an occasional second glance from a few of the truck stop patrons, and whoever is feeding the jukebox on this day decides to play several of his early solo tracks in a row.
"Huh …" Lund says, as he begins to recognize "Five Dollar Bill" wafting from the diner's corner speakers. "Someone is being a wise guy, I think."
In fact, the idea of the DIY-style, alt-country singer trading up for a ride on the swankier side might seem a little sacrilegious to some of his diehard fans. Those used to singing along to songs about grittier autos – think long-haul trailers, European dirt bikes and tractors that are constantly getting stuck – may not be able to picture Lund lounging on leather seats while en route from city to city, or, even more so, between rural centres such as Gleichen and Medicine Hat, to play for his equally loyal urban and rural devotees.
"I'm so grateful for all the success Canada has brought me as well as the fans, but, in my career, I've never had much help from the magical pixie dust that the record labels seem to bestow on some artists," he says. Alberta-bred Lund is one of the few prairie-bred musical success stories that hasn't flown the coop for T.O. or Montreal to try to hit the big time (to be fair, he does spend a fair amount of time recording and writing in Tennessee and Texas). His body of work is rooted in Western-Canadian inspired lyrics and themes that pay homage to the particular part of the world where he grew up, and still lives.
When he's not on the road (a rarity), home is near the family ranch in southern Alberta, in the area around Cardston. Lund also has bases in Lethbridge and Calgary – if you spot a tall man in a cowboy hat in the corner of The Ironwood or The Blues Can, it just might be him during one of his brief stints crashing at his Inglewood condo. He also spent a number of years in Edmonton while attending the University of Alberta (anthropology and history) and Grant MacEwan University (music major). He says he now tries to stay as close to the Rocky Mountains as possible. "Alberta will always be my home," says Lund.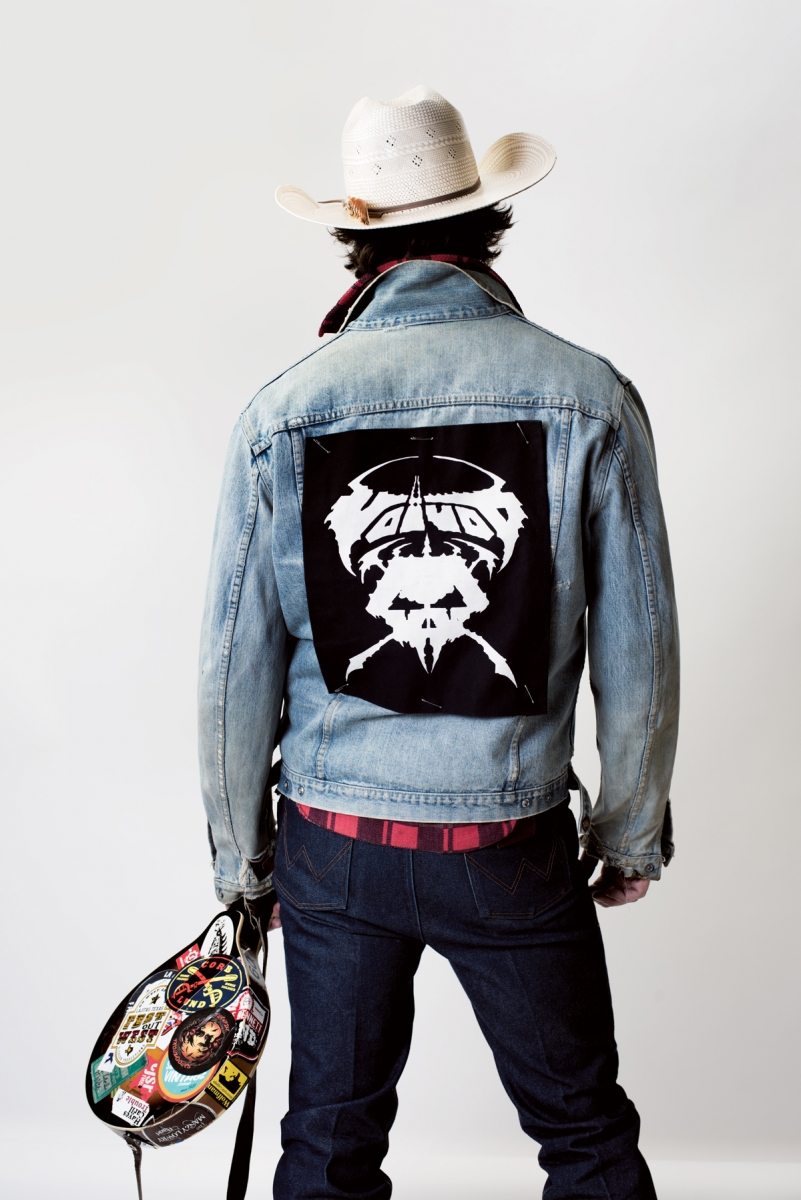 This year marks a strategic turning point for Lund. He is spending a considerable amount of time south of the border penning songs and also hiring a new support and management team. The intent is to get out of the boardroom (Lund begrudgingly admits he's a consummate control freak and has trouble handing the reins of the business side of his career over to hired experts) and dive into the creative process, as well as onto the barroom or, preferably, stadium stages. As such, he is becoming a fixture in Nashville (or "Cashville," as he calls it). "The biggest challenge in my career is conquering America," he says. "I want to be on Austin City Limits and on the cover of Rolling Stone. Of course I want all that stuff. It's important to me to take my music to the world. That's the whole point, isn't it? Of being a musician?"
America may be the next frontier, but Lund's profile north of the 49th parallel is such that it has extended into other arts sectors. In 2013, he added museum curator to his resum, working with the Glenbow to produce No Roads Here: Corb Lund's Alberta. The exhibition brought together the personal (his ranching roots, links to Mormonism and rural culture) with the professional (his catalogue of songs) to create a unique portrait of Alberta history and heritage. "In the same way that his songs include references to ancestral lore, formative places and shared family experiences, the exhibition included artwork, artifacts and treasured mementoes from the Lund family," says Melanie Kjorlien, Glenbow's vice president, access, collections and exhibitions, who worked closely with Lund on No Roads Here. "I think the exhibition was so successful because, like his music, it allowed audiences to connect with him on a personal level and relate his experiences to their own."
Being granted the opportunity to work with a major arts institution on a signature project is certainly not lost on Lund. "I feel like I have a pretty healthy credibility bank account," he says, smiling, "but I could use some commercial success. It's important to me, personally, to measure my stuff against voices of my generation and all of that. It's a professional-pride thing; I want to see if my music stacks up against other voices of my era."
Canadian music critic, radio and television personality Terry David Mulligan has been following Lund's career since the get-go and says Lund's greatest strength is, ironically, also his greatest weakness. "The thing about his delivery is that he's just not going to play Nashville's current country format," Mulligan says. "They want you to get in line and sing like everybody else, something they can sell. He's not going to do that. He's a proud guy, and he will find a way through this music maze. But he's just wired differently – which is what a lot of us love about him. Dude's a rooster with rock 'n' roll roots."
Lund won't deny he harbours a sense of pride from grinding it out in the trenches for 20 years, trying to break through in the U.S. through grit and hard work and what he calls "farm-boy elbow grease." That said, he's ready for an easier ride. "I could use a little of that pixie dust," he says.
And a bus, which he admits is a metaphor, except that it isn't. "I've been incredibly lucky to have the success I have, but it's time for something more," he says. "That's the business I'm in. That's the game. And I like the game."