In recent years, Bridgeland has evolved into one of the city's coolest addresses, an inner-city enclave just north of the Bow River and Memorial Drive where shiny new buildings play nice with the historic homes and storefronts built at various points in the community's 110-year history. The heart of the neighbourhood is First Avenue N.E., a bustling strip of restaurants, bars, cafs, shops and studios, bookended to the east by a locally run grocery market and to the west by a locally run drugstore-cum-coffee bar that also sells records and artisan cocktail bitters.
This concentration of independent businesses and social spaces qualifies First Avenue as Bridgeland's "main street," a feature that adds vibrancy, walkability and value to the neighbourhood. In this sense, it's understandable that both developers and City planners would seek to replicate and encourage the main street model – both at the drawing-board stage in brand-new communities and retroactively in older communities.
By encouraging main-street development, the City hopes that more services will be offered within communities, local businesses will thrive and the population within established neighbourhoods will grow.
The City has since launched its Main Streets Initiative, which identifies 24 "main streets" with the greatest potential to benefit from revitalization and development initiatives. Between 2014 and 2016, it gathered input from residents on how to proceed in development and enhancement of the main streets through projects like rezoning, infrastructure changes and improvement to public spaces. The process drew more than 3,600 respondents who collectively volunteered more than 1,600 hours of their time, making it one of the largest local-planning-public-engagement efforts initiated by the City of Calgary. The phased public-consultation feedback for select communities was reviewed in early 2017.
"Residents were looking for safe streets that they felt comfortable on, places where they wanted to walk, shop, hang out, and potentially live beside," says Kevin Barton, who has been the lead planner on the Main Streets Initiative since its inception. "They wanted the City to build a better sidewalk, build a better bus stop, but they also wanted to make it easier for businesses to attract more customers, whether it be through pop-up retailer events, art events or outdoor events that allow private businesses to spill out onto the sidewalk," Barton says.
One of the key components of the Main Streets Initiative is encouraging mixed-use development (as opposed to buildings that are meant for residential or commercial use only) in order to increase density and vitality. Having street-facing businesses with parking at the back or underground and three to six storeys of condos above helps to offset expensive inner-city land prices and parking costs and also encourages residents to walk around their neighbourhood.
Following the review of community-engagement feedback, the next step will be planning and implementation. The Main Streets Initiative has received City Council funding to the tune of $30 million so far, and approval to ask for a further $170 million in the next budget cycle, to proceed with revitalization efforts in the first 14 key transportation and destination corridors.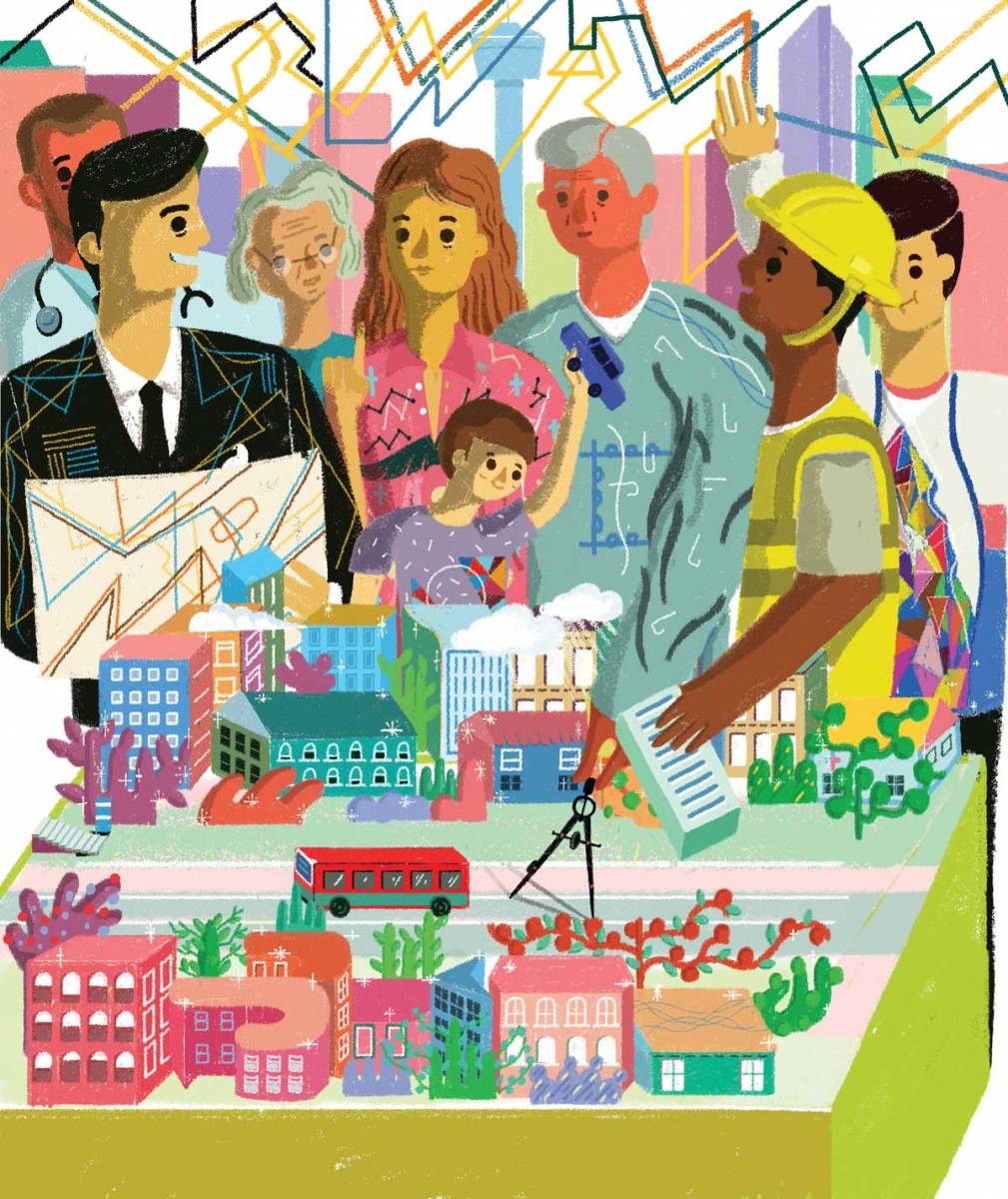 The northwest community of Montgomery is one of the 14 neighbourhoods considered ripe for development investment within the Main Streets plan. Montgomery has seen a lot of single-family housing development in recent years and the two main streets in the community (Bowness Road and 16th Avenue N.W.,) are considered priority areas.
"We want a vibrant, public space in the community with plenty of small businesses and we would like to encourage new small businesses to the neighbourhood," says Marilyn Wannamaker, president of the Montgomery Community Association. "The main feedback from residents was that the City needed to put money into infrastructure in order to promote and encourage densification and development within those corridors. The community is underdeveloped and is ready for growth, but not willy-nilly growth – high-quality, thought-out development."
Killarney-Glengarry is also surrounded by several main streets identified by the City's plan, including Richmond Road, 37th Street S.W. and 17th Avenue S.W. Mathew Beaudoin, acting vice president of the Killarney-Glengarry Community Association, says that the community, while supportive of growth, does have concerns about traffic and how rezoning will affect the neighbourhood in the long run. "One of the biggest concerns is that we're going to get too much commercial [development] that will extend hours along the main streets," says Beaudoin. "A big push should be to engage local businesses because we don't want a bunch of Burger Kings and McDonalds opening up in the community."
According to Barton, Beaudoin's view that unique, locally owned businesses are preferable over chain businesses was echoed by many Calgarians who attended the neighbourhood engagement sessions. However, Barton is quick to cite research showing that well-known chain retailers bring a lot of customers into an area, which ultimately brings them into other nearby businesses. Barton believes that having "big-box" retailers in a customized form and scale that's appropriate for the area can entice new people into neighbourhoods. (One prominent local example of how a big-box retailer can be incorporated into a bustling "main street" is the Best Buy store on the second level of the building at the corner of 17th Avenue and 8th Street S.W.)
The idea of building communities centered around main streets that incorporate retail and business space and a mix of housing all within a walkable area is both progressive and old-world. During the mid-century era, however, urban planning had a much different mindset. Communities were designed to be car-centric rather than focused on walkability, and rather than being a desirable address, the inner city was considered a primarily commercial district that workers should escape from at the end of the workday. The dream home was out in a verdant suburb with a big lawn. The modernist model also valued new over old, making civic planners quick to demolish character-laden urban areas, rather than investing in their renewal.
It was during this era and with this mindset that Calgary experienced some of its key periods of growth. In 1965, Calgary had a population of just over 300,000. In the years following the 1973-74 Arab oil embargo against the United States, when the per-barrel price of oil went from less than $3 to nearly $40, Calgary's oil industry boomed and the city experienced an influx of almost 200,000 residents. In the late '70s, the City of Calgary gave out more than $1 billion worth of construction permits annually – a volume that exceeded that of cities like Chicago or New York at the time. The priority was to build homes quickly and affordably, and the geography of the city provided seemingly unlimited space for car-centric suburban expansion.
Compared to many major American cities, Calgary didn't experience a significant "white flight" during the '70s and '80s. The term describes a migration of middle-class white home-owners out of inner-city neighbourhoods and into racially homogenous suburbs primarily as a response to Supreme Court-imposed school integration. Rather, in Calgary, it was the promise of bigger lots, newer homes and suburban schools that enticed many families away from the core.
Rollin Stanley, general manager of urban strategy for the City of Calgary, cites The Future of Downtown Calgary, a planning document from 1966, as an example of modernist planning that is in stark contrast to the theories that the City is using to inform planning today.
Stanley believes Calgarians were lucky that the City didn't have the funds in 1966 to carry out some of the plans suggested in The Future of Downtown Calgary. The heritage neighbourhood of Inglewood – today considered an urban gem and recognized in a New York Times travel story as a must-see part of the city – would have essentially been mowed down to make way for a multi-lane highway called "The Penetrator," that would have provided easy access to downtown for suburban commuters coming off Deerfoot Trail. Another multi-lane parkway would have run parallel to the Bow River through what is now the south side of Chinatown and Eau Claire. Numerous large parking lots would have dotted the perimeter of the downtown core as commuter entrance points into the city.
"What the City did do right was invest in the LRT in the '80s, which has kept the downtown viable by allowing people to get downtown quickly whether they walk or drive," says Stanley.
Though Stanley says a walkable downtown core has always been part of the history of Calgary's city planning, it wasn't until the late '90s that the downtown crowd started to engage with street-level businesses in a more significant way. By the end of the century, planners were putting more emphasis on the rehabilitation of older structures, mixed-use development and the concept of a "24-hour city," rather than a downtown that shutters at the end of the workday.
The mid-century suburban model – residential streets lined with similarly designed homes, a few parks and a clump of retail and services within driving distance in a mall or big-box shopping district – has continued to inform the planning of the majority of North American suburban neighbourhoods until very recently. Ironically, the main street design model that is starting to gain traction draws much of its inspiration from old-world European villages. Central markets and village plazas were (and remain) a staple of everyday life in these places, providing residents with services, work opportunities, nightlife and shopping within walking distance of home. In periods of growth, rather than building out into car-centric suburbs, new communities are planned around subway links and other public transportation hubs, maintaining walkability even as the city expands.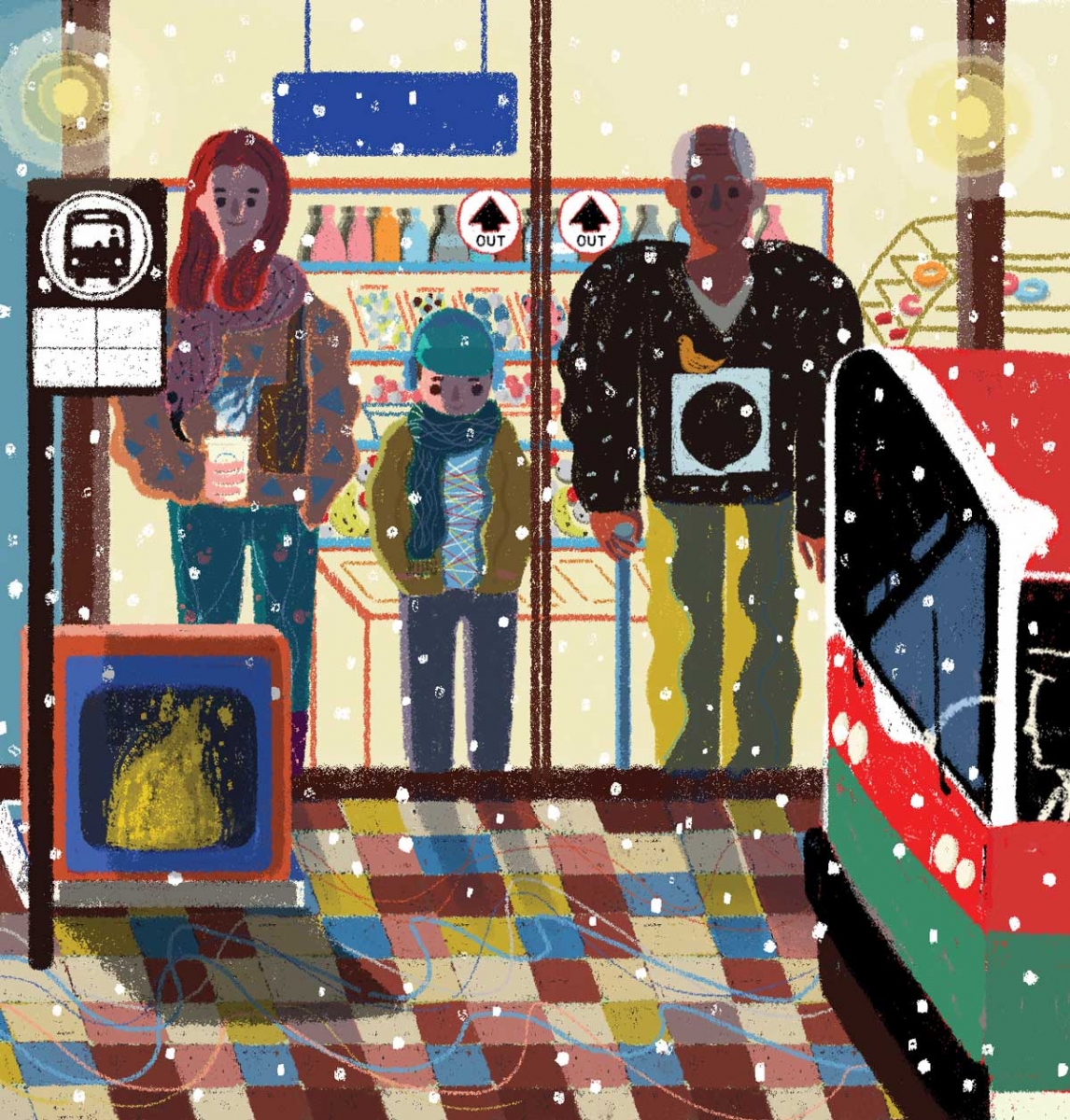 Increasing walkability is also one of the main goals of the Main Streets Initiative. While our winter weather is often held up as an argument against the viability of making this city truly walkable, Calgary is in no way unique in its quest to create pedestrian-focused communities despite an inhospitable climate. Cities in the Middle East face the opposite climate problem – the weather can be too hot to be comfortable for pedestrians. Phil Bonds, the director of urban planning at Broadway Malyan, an international architecture, urbanism and design firm, has experience with both ends of the climate spectrum, having worked on plans for Calgary's East Village (which is hailed as an urban renewal grand slam) and recently on transit-oriented development planning in the Middle East.
"The Middle East is arguably the complete opposite to Calgary's [winter] climate, in that it's blistering hot, but in the same extreme, as it's difficult to walk around in," says Bonds. A key component to maintaining walkability in a region with a challenging climate is a well-planned and effective transit system, Bonds says. "At the end of the day, it's about pedestrian comfort, about connecting bus and train stops and making them accessible from where people live. When the government invests $200 million in a new [transit] station, in theory, it should trigger a lot of reinvestment and jobs in that area. Transit investment is a good investment in the long-term."
Bonds says that technology and good urban planning can be used to address climate-related challenges, citing heated sidewalks for cold-weather locales, or using architectural elements to block strong winds or optimize natural light.
Birol Fisekci, president and CEO of Bordeaux Properties, also believes that winter weather needn't be a barrier to the creation of vibrant outdoor public spaces. He cites both Banff and Vail, Colorado, as examples of wintery destinations with pedestrian-friendly retail, commercial and residential offerings (Vail even has heated streets to make walking and driving in the winter safer and more comfortable).
Bordeaux Properties is partnering with Qualico Communities to co-manage the development of the new lake community of Harmony, west of Calgary in Springbank. The Harmony master plan aims to provide the complete community experience, providing a place not just to live, but also to work, be active and be social. Harmony offers a variety of housing choices, from single-family detached homes, to townhomes, condos, "boat houses" and seniors' residences. The community is designed around a main street lined with shops and dining, with a lakefront village plaza at one end and a new school at the other end – all within walking distance for residents. The hope is that the walkable design will create "harmony" among neighbours as well, encouraging a tight-knit community.
Fisekci says that the old-world European village was definitely an inspiration for Harmony. "It's no longer enough to just develop a community," he says. "You have to consider how people age in place and how we address all demographics. We wanted to avoid what we refer to as the ghettoization of affordable product [estate housing on one side and multi-family elsewhere]. You can address this by mixing income brackets and having seniors in the community."
New-community developers like Fisekci are in the fortunate position of being able to plan from the ground up. With the future Green Line LRT set to transform Centre Street North into a transportation corridor, several new communities (among them Livingston and Carrington) are currently being planned around its eventual final stop, just north of Stoney Trail.
The shift toward walkability and transit-oriented design is a major difference between today's new communities and the developments of previous decades says Kelly Schmalz, a development manager at Genstar Development Company. The previous model is responsible for large-scale, car-centric shopping areas such as Crowfoot Landing in the northwest or 130 Avenue in the southeast. Surrounded by parking lots, these shopping areas are on the perimeter of several communities and are difficult to navigate on foot.
"You see people walking much more in new [suburban] neighbourhoods than in older ones," says Schmalz. "This is all from the move by the City to think about neighbourhoods as wholly functioning communities. So, instead of building pockets of single-family homes, you create pockets of all types of homes, thereby increasing density. You increase the viability of commercial development because you have more rooftops. It's holistic planning."
It's a case of what's old is new again, where the most progressive suburbs in Calgary are the ones drawing inspiration from the pre-war past, and the main streets of heritage neighbourhoods like Inglewood, Bridgeland and Kensington (the business revitalization zone that encompasses parts of Hillhurst and Sunnyside) are what developers want to recreate. "We're borrowing ideas to ensure new neighbourhoods are successful," says Schmalz, "in terms of scale, services, what their built-form looks like and what it feels like as a pedestrian walking down the street."