Size: 93 hectares (0.93 square km)
Type of park: Natural Environment Park
Where it is: Southwest Calgary in Discovery Ridge. To reach the main parking lot, turn south onto Discovery Ridge Link from Discovery Ridge Blvd. S.W.
Things to do: Hiking, biking, running, picnicking, wading, nature exploration.
The Elbow River runs through the park, dividing City land from the Tsuu T'ina Reserve. There are some old barbed wire fences along the dividing line, in various states of repair – keep an eye out for, and respect, these boundaries. Just about the entire park was underwater during the 2013 flood. Many washed out bridges and paths have since been repaired, but some gravel paths are still very uneven, and some creek crossings will require you to get your feet wet. There is one main paved path that runs the length of the park east to west, the rest of the paths are gravel.
Griffith Woods is a natural environment park, with White Spruce forests and a network of creeks snaking through it. The land was donated to the City of Calgary by Wilbur and Betty Griffith, and has been designated a Special Protection Natural Environment Park "because of its overall environmental sensitivity and significance". The landscape is very different from other Calgary parks, and there are lots of areas to explore. A round trip from the main parking lot is 4 to 5 kilometres.
---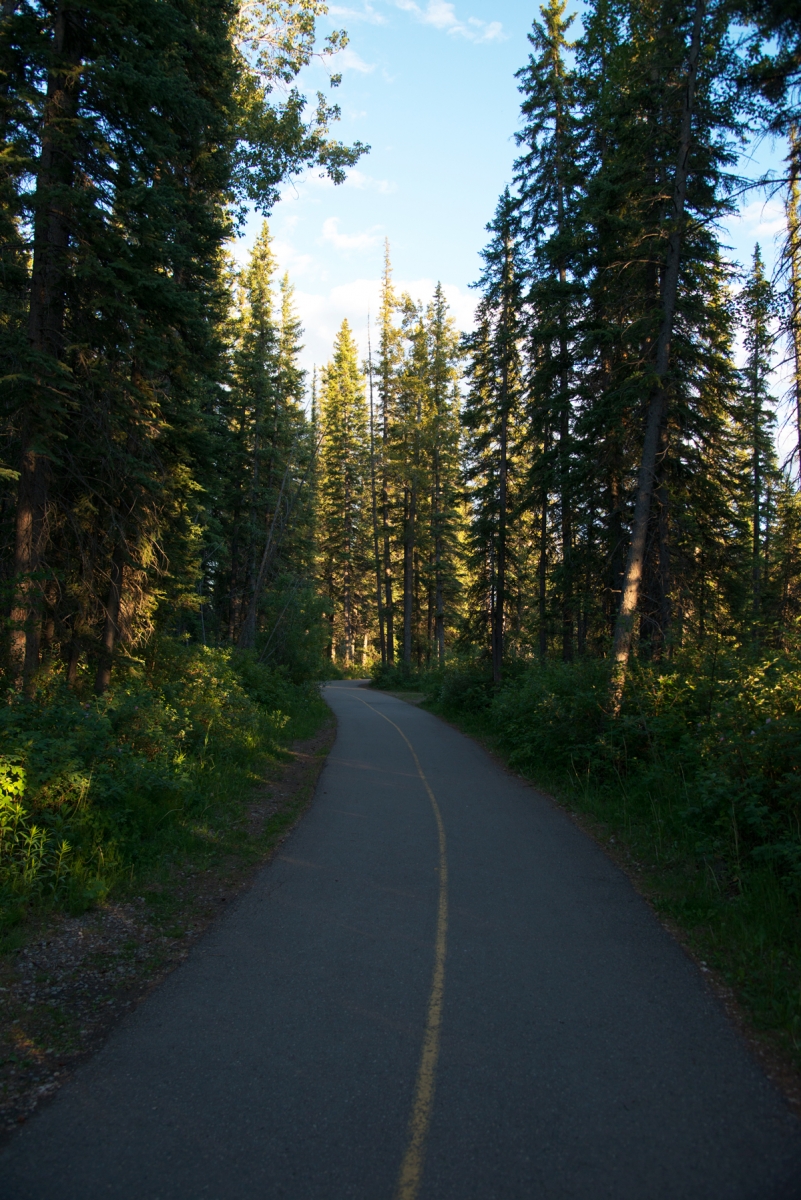 The paved path running the length of the park is great for cycling, especially if you like to take it slow, or have little ones along for the ride – the park is very quiet, with not much pathway traffic.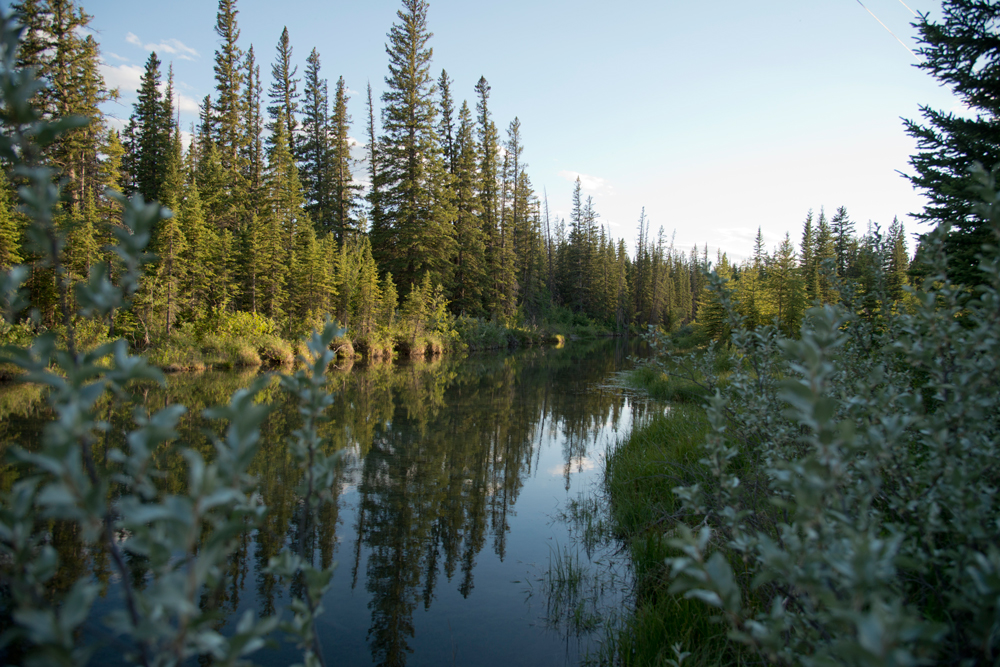 The water in the creeks is incredibly clear, spring-fed, and filtered by the many aquatic plants in the waterways. Some places are deep enough to swim in, and there are plenty of great spots to spread a picnic blanket and go wading.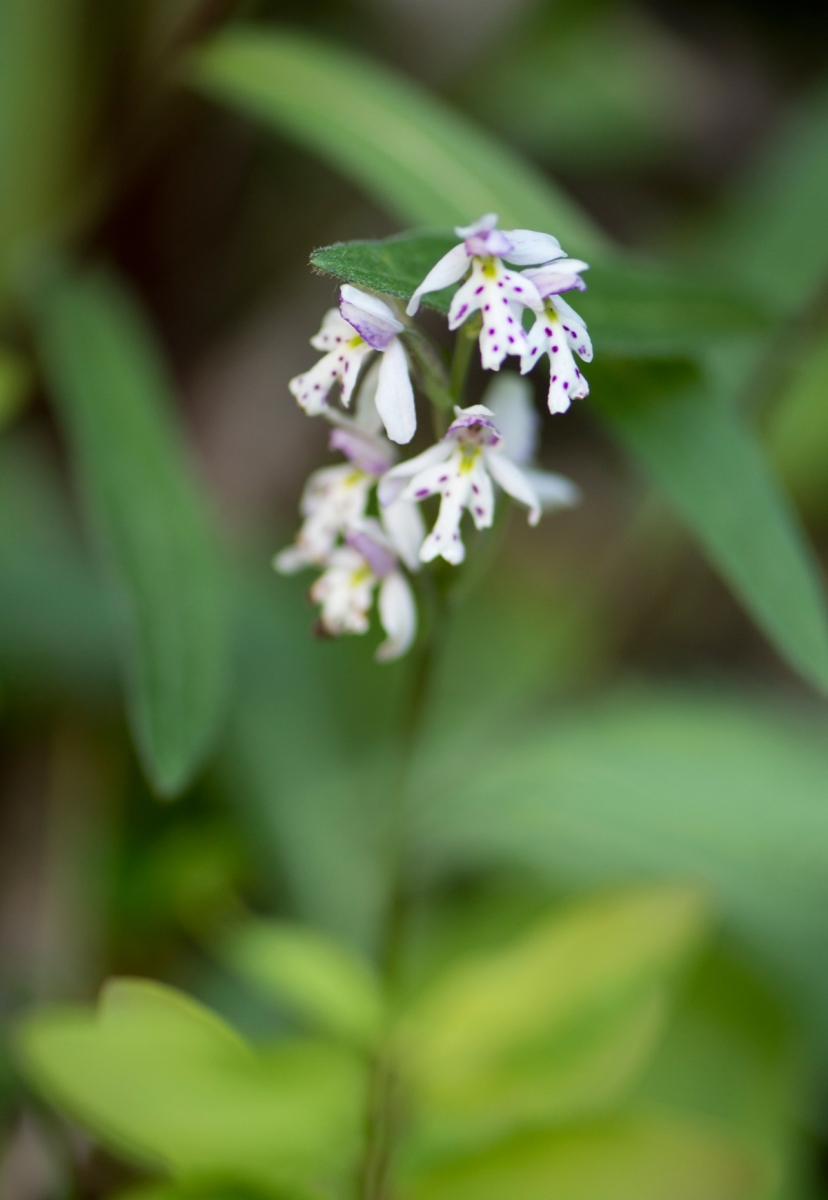 Keep your eyes close to the ground and see if you can spot the wild orchids, including the Small Round Leaf Orchid, that bloom in the park every June.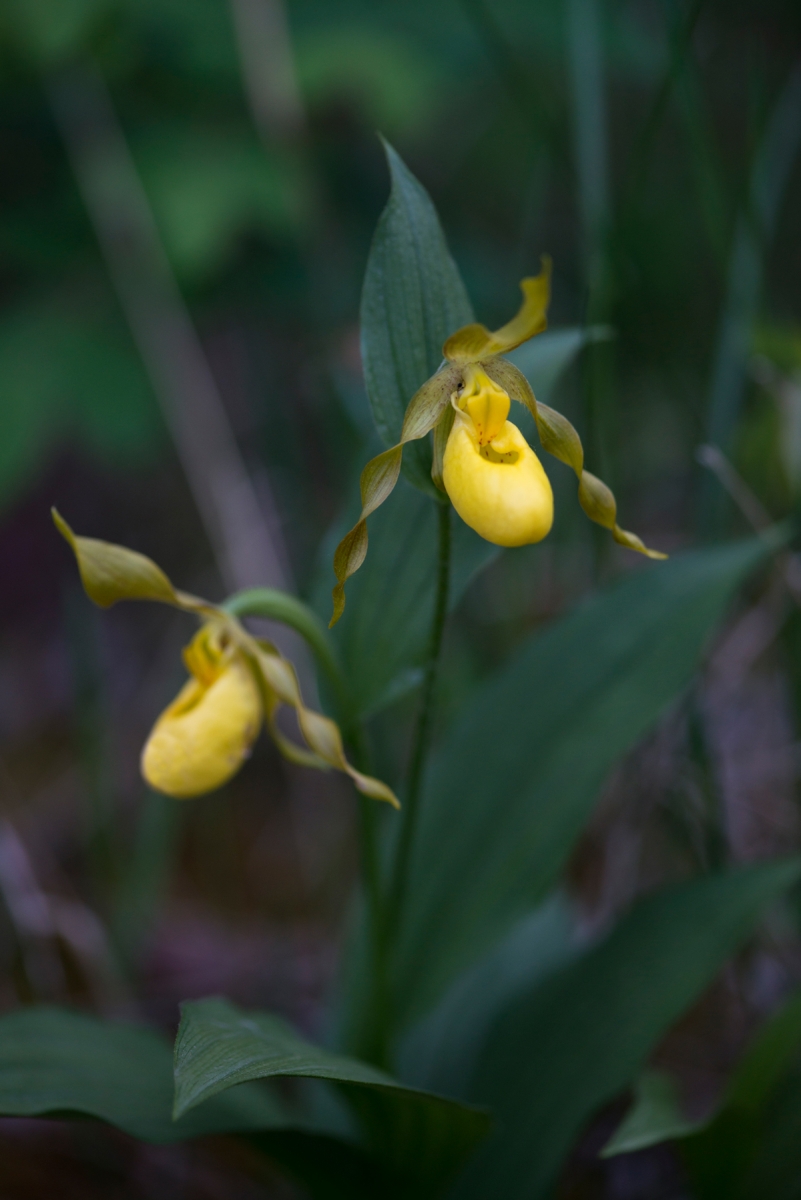 You can also look for Yellow Lady Slippers (shown here) and Sparrow's Egg Lady Slippers in the park, another two wild orchid species flowering right now.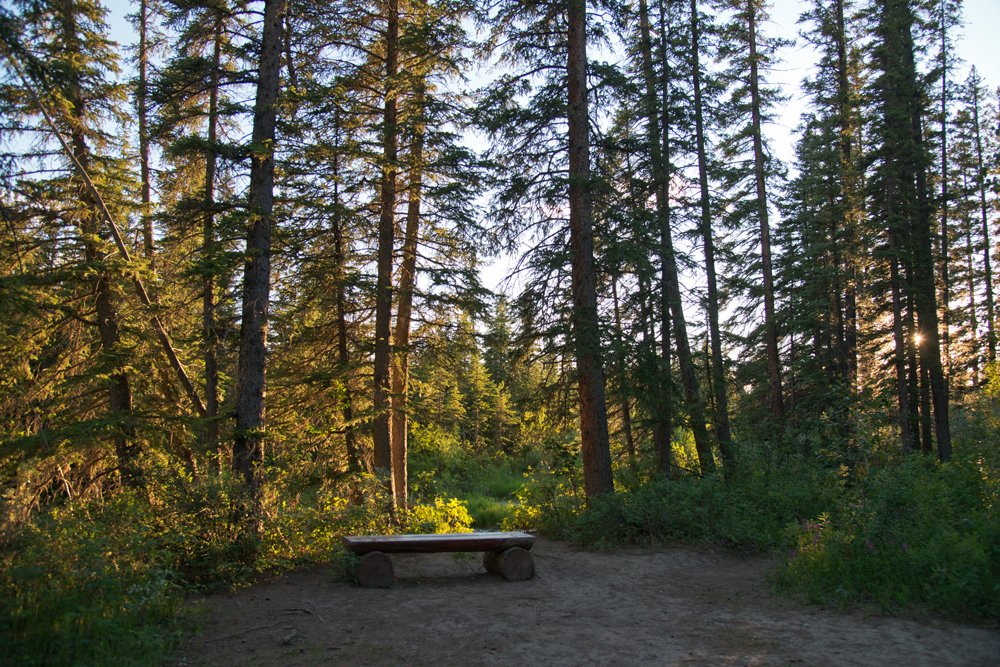 There are benches dotted throughout the park, where you can sit and listen to the many birds that live in the dense coniferous forest. There are also beavers at work in the park, most of whom will tolerate being observed from a safe distance as they chew down trees and strip bark from branches.
One of the newly replaced bridges in the park overlooks a stream and wetland area. If you venture down to the water you'll see ducks and geese, and wetland plants you won't find elsewhere in the park – Elephant's Head flower looks like a tall purple spike from a distance, but if you get close you'll see that each little blossom looks just like, as you may have guessed, an elephant's head.