Last November, Ryan Christoffersen was one of more than 40,000 fans who braved the cold to attend a historic game at Edmonton's Commonwealth Stadium. That night, he saw Canada's national men's soccer team win against Mexico for the first time in 21 years, witnessing Cyle Larin's game-winning goal (and Calgarian defender Sam Adekugbe's now-iconic, full-body dive into a snowbank right after).
Christoffersen is one of six co-founders of the Foot Soldiers, a supporters club formed in 2015 to cheer on the Calgary Foothills Football Club (FC), a developmental team in the United Soccer League, predecessors of the Canadian Premier League (CPL) and its Calgary team, the Cavalry FC, which came later in 2019. Over the years, the Soldiers have watched Foothills FC players graduate to play for Cavalry and other CPL teams, along with Canada's national team. "It's no surprise to me at all that our Canadian men's team is doing so well," Christoffersen says. "You get more and more kids coming up watching [the sport], playing it, and all of a sudden, our team is going to be good for decades to come — if we can keep these leagues alive. The only way these leagues stay alive is [by] us supporting them."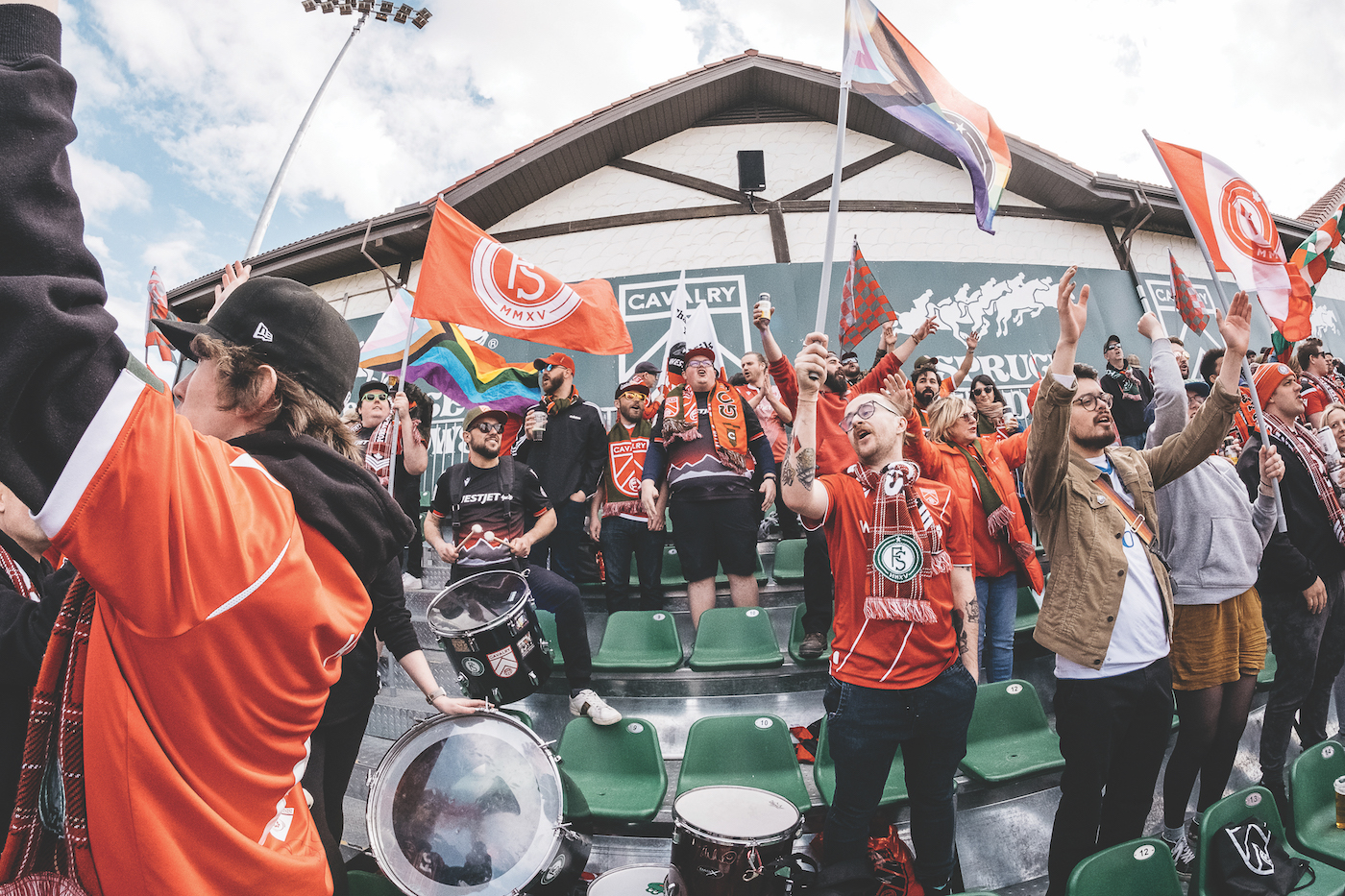 On game days, the Soldiers can't be missed. After pre-game beers at partner pubs the Rose & Crown and Ship & Anchor they board buses (provided by the pubs) to ATCO Field at Spruce Meadows, singing and chanting their signature tune, "Forever Fly the Red and Green." Accompanied by drums, flags, noisemakers and banners, they make their way to their seats in section 200, which they fondly refer to as "The Clop." Foot Soldier David Powell brings his young daughters along to games. "The intimacy of Cavalry is one of the things that makes the club, the league [and] the supporters' group special, because everyone's so approachable," he says.
The Soldiers are both a community fuelled by a shared love of "the beautiful game" and a pipeline of motivation for the individual players — both locally and nationally. "We need more people to be excited about it," says Christoffersen. "So, jump on the bandwagon and come aboard."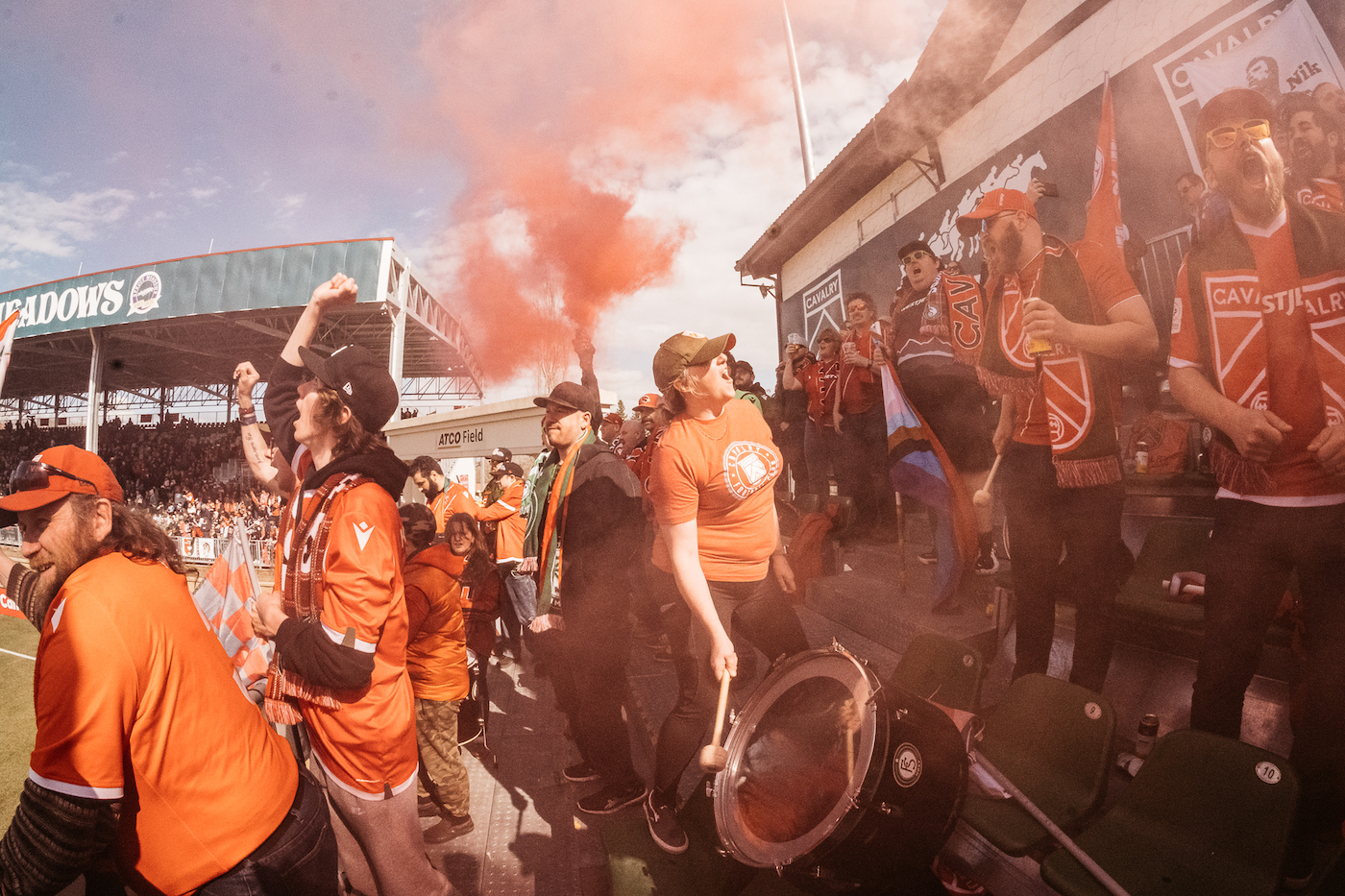 Cavalry FC Games to Watch This Season
Cavalry FC vs. FC Edmonton – July 30
Witness the newest Alberta pro sports rivalry in the "Al Classico" match between the province's two CPL teams.
Cavalry FC vs. Forge FC – August 12
There is no shortage of drama in what has been called the league's best rivalry, between Cavalry and Forge FC out of Hamilton, Ont.
Cavalry FC vs. Pacific FC – October 8
Cavalry take on the reigning CPL champions from Victoria, B.C. for the final home game of the regular season.