Travelling to Tahiti
For many people, French Polynesia is the ultimate fantasy vacation; an exotic, oceanic Eden that bombards you with its beauty, then lulls you with its serenity. So you'll be forgiven for scratching your head when you arrive in Papeete, the capital of French Polynesia on the island of Tahiti. Far from utopia, the scruffy downtown is choked with shops catering to the cruise-ship set.
Nearly two-thirds of French Polynesia's 270,000 residents live in and around Papeete, the business hub of the country. It's also the hub from which tourists visit the other islands via the efficient island-hopping airline Air Tahiti Nui, which also offers eight-hour direct flights from Los Angeles. Based on first impressions, it may be tempting to forego Tahiti, but, if you venture further afield, you'll find that the largest island of French Polynesia has a few things to recommend it after all.
Not the least of which is a man named Teiva. Teiva is a local guide and former pro surfer who may or may not be descended from kings. He was hard to miss, picking us up in a rugged 4×4 at the Tahiti Pearl Beach Resort: bare-chested, barefooted, in a traditional sarong with a boar tusk necklace around his neck and with his hair knotted up with vegetation. Equal parts botanist, historian, geologist and selfie-stager, Teiva introduced our group of five to the riotous jungle beauty of the vast Papenoo Valley, where waterfalls smash down steep cliff walls created by volcanic mayhem and I learned a great deal about the traditional cultural practices of generations of Tahitians.
A popular pastime of modern-day Tahitians and visitors is definitely surfing. The most serious surfing happens in the mid-summer, when the big swells kick up seven-metre waves at the village of Teahupo'o, home of the Billabong Pro Teahupoo surfing competition. That said, there are plenty of surf spots for newbies or even just lookie loos, since you'll see surfers on almost every beach with waves worth surfing, and watching the talent on the ocean is a wonderful way to spend time under the hot sun.
Being a French "collectivity," there is, naturally, a French influence on the local food scene, but a far more interesting way to dine in Tahiti is at the roulottes. On Friday nights, you'll find a dozen or so of these food trucks set up at the dock in Papeete serving the likes of burgers and pommes frites, barbecue, crepes and Chinese. You'll also get a taste of local culture and the famed friendliness of Tahitians, and the food is by far the most economical thing you'll find on your travels in French Polynesia.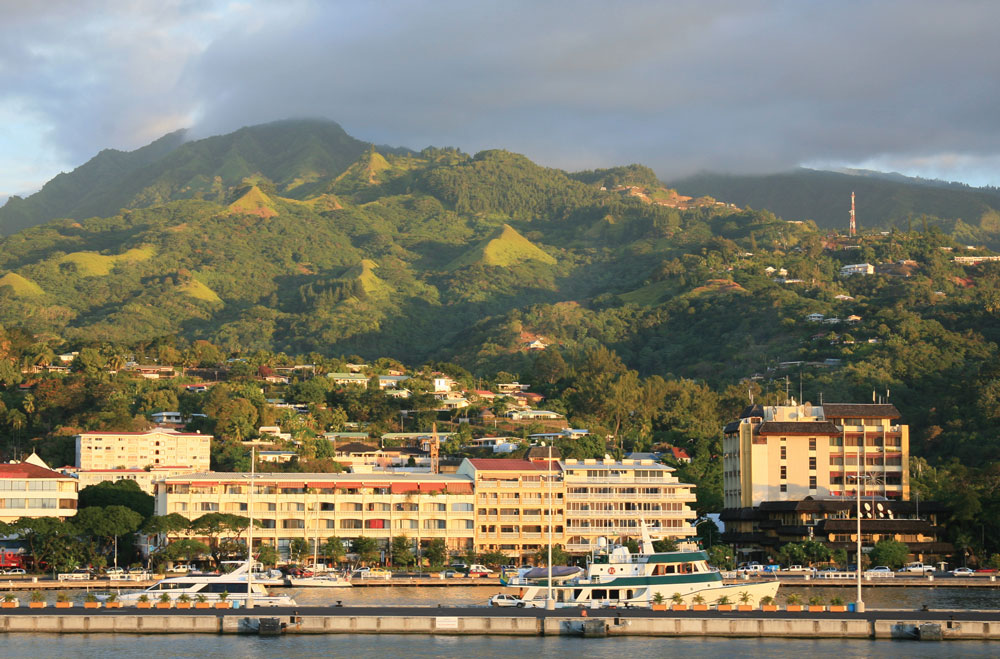 thinkstock
Papeete, the capital of French Polynesia.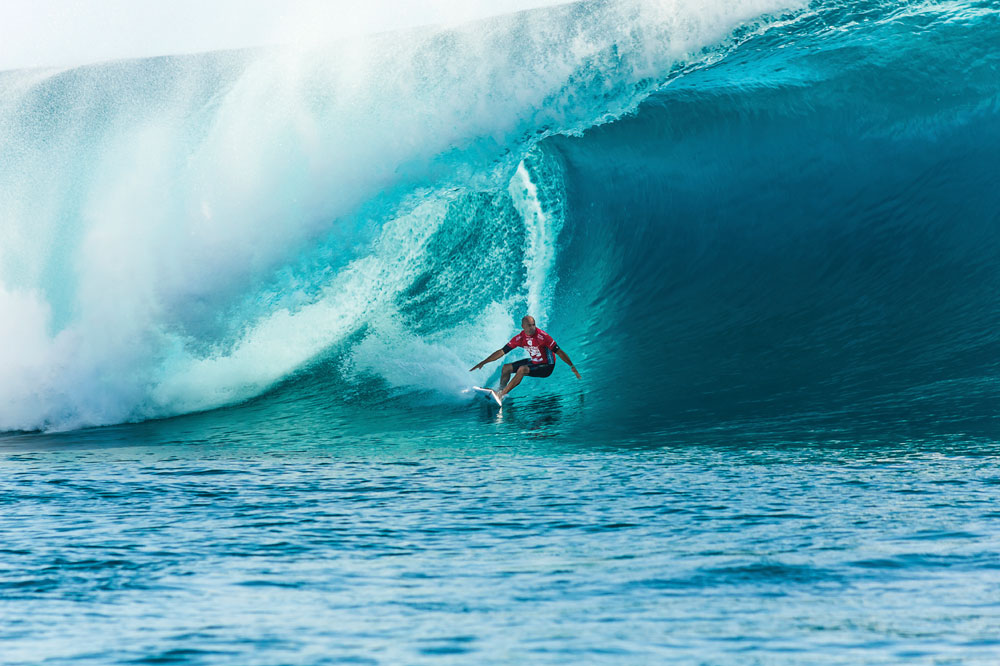 thinkstock
Surfer Kelly Slater at the 2014 Billabong Pro Tahiti in Teahupo'o Beach.
Staying in Tikehau
Close your eyes and imagine a place where the scent of white flowers hangs in the air, where the dominant sounds are the casual lapping of waves and the rustle of palms, and the humid, tropical heat is tempered by a gentle, cooling breeze. That is Tikehau, a small atoll nearest to Tahiti, easily reached by daily 50-minute flights.
It's one of 78 coral reef atolls that make up French Polynesia's Tuamotu Archipelago, most of which are palm trees, sand and that's about it. Tikehau, population just over 500, has more than that, but just by a shade.
The main hotel on the island (there are only two) is the four-star Pearl Beach Resort, a short boat ride from the tiny airport that has two even tinier outhouses functioning quaintly as its restrooms. Upon arrival, as is the custom in French Polynesia, you are greeted with a lei of tiare, or Tahitian gardenia, which symbolizes "welcome," before being led to your accommodations.
In my case, this was a simple, but elegant overwater bungalow featuring traditional Tahitian design, large double doors that opened onto a private deck with lounge chairs and a glass window in the centre of the floor, revealing a mesmerizing underwater world of four-foot-long reef sharks and tropical fish. There is so much aquatic life in this lagoon, famous undersea explorer Jacques Cousteau's research team determined that it contains more fish density than any other location in the region.
Though the resort offers air-conditioned bungalows, both on the beach and in a separate part of the resort, I opted for sans AC, since the absence of generator noise at night and the ocean breeze passing through wide-open doors and windows affords a palpable sensation of tranquility. (Did I mention there are no bugs? And no crime?)
There is beauty in the simplicity of Tikehau. Far from being bombarded with choices about where to eat, where to go, and what to do, things here are simple. Eat in the one restaurant. Snorkel in the warm, shallow water. Take a walk on the deserted pale-pink beach. Or sit on your secluded deck, contemplating the privilege of experiencing such remoteness.
There is, however, one excursion every visitor ought to take, and that's to Motu Puarua, or Bird Island – a tiny, forested island inhabited only by thousands upon thousands of birds, including red-footed boobies, noddies, terns, egrets and frigates, all going about their business of building nests, feeding chicks and seeming relatively unruffled by the presence of a few people. Full disclosure: I'm a little scared of birds, yet even I enjoyed the experience of being in close proximity to such a dense bird population tremendously.
If seeing and being seen is your thing, this is not the destination for you. The rowdiest scene you can expect to find is the frenetic splishing and splashing of sharks (so many sharks!) feeding at night. But, if your heart's desire is to disconnect and surrender to the quiet and the slow, then this isolated spot in the heart of the Pacific Ocean is entirely right for you.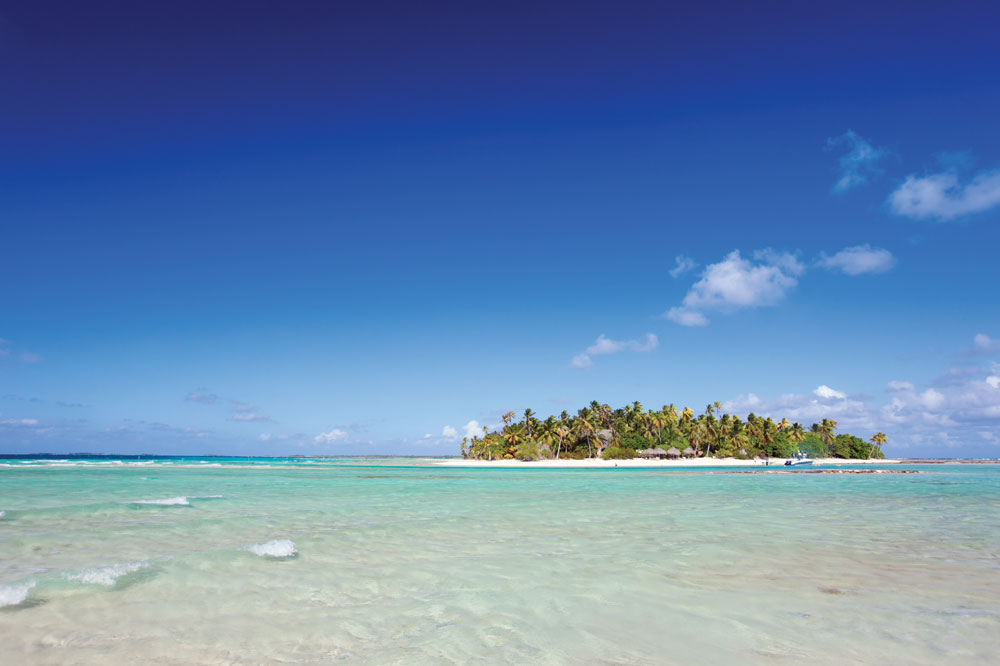 thinkstock
The tiny island of Tikehau, population 400.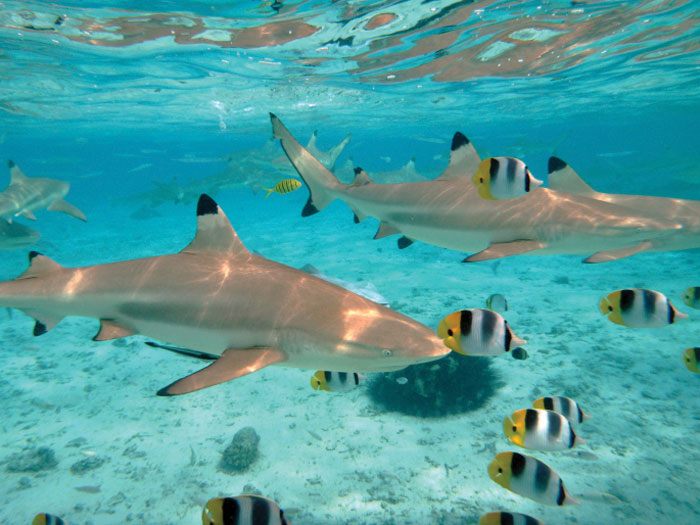 thinkstock
Blacktip reef sharks are abundant and generally harmless.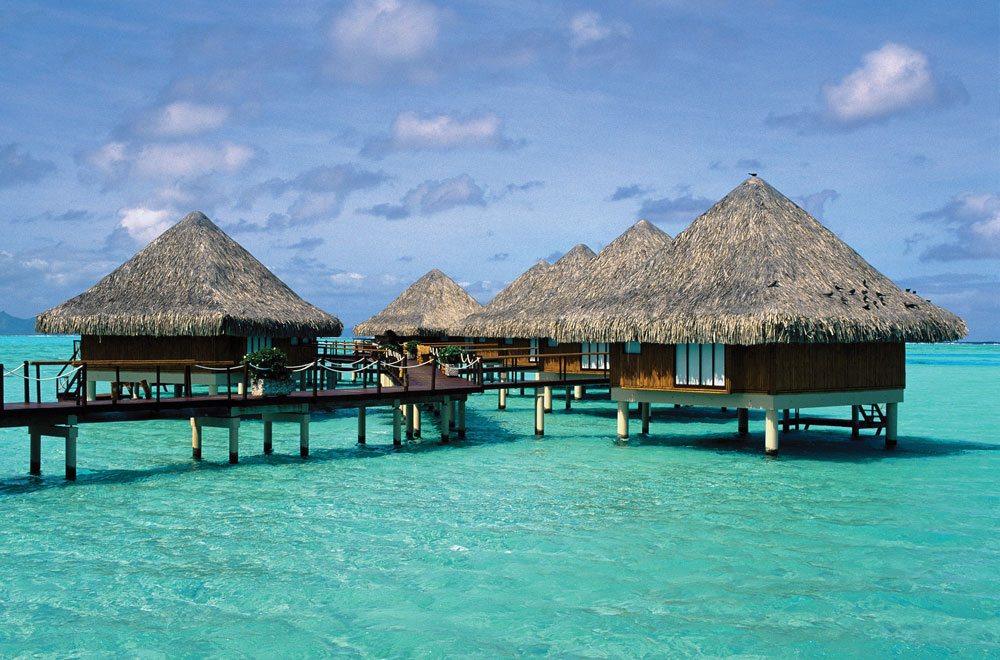 PHOTOGRAPHY COURTESY OF SOUTH PACIFIC MANAGEMENT PEARL BEACH RESORT
Overwater bungalows were invented in French Polynesia.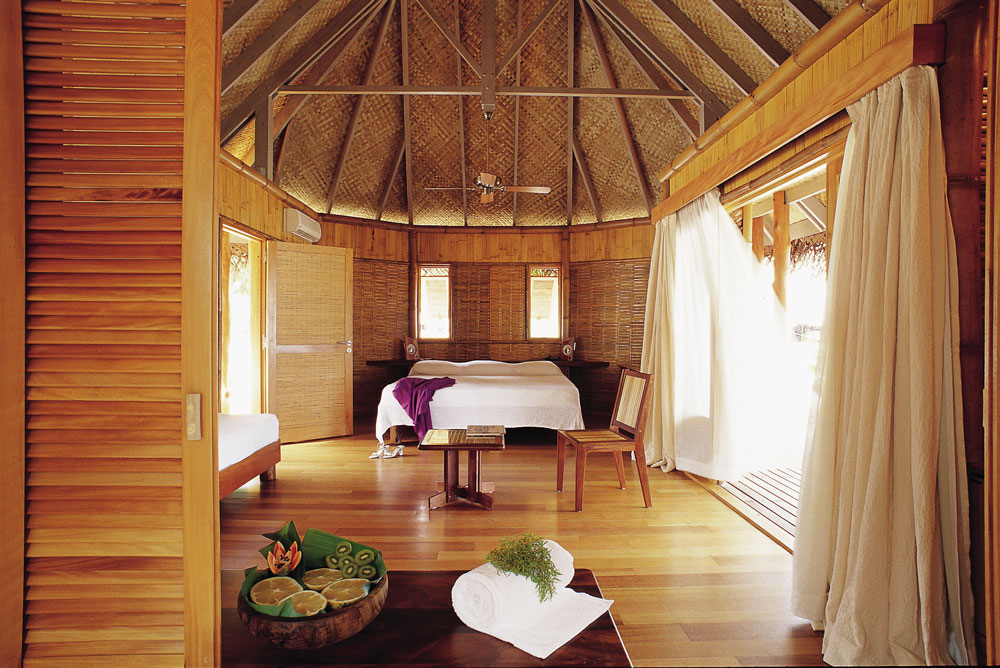 Photography courtesy of South Pacific Management Pearl Beach Resort
Tikehau Pearl Beach Resort bungalow interior.
Exploring Bora Bora
Undoubtedly, the most celebrated island in the South Pacific is Bora Bora. It's an oasis of easy sophistication and one of Mother Nature's masterpieces, with its talcum-like sand beaches, electric-blue and impossibly clear waters, vibrant coral reefs and an extinct volcano, the centre of which rises dramatically to two peaks called Mount Pahia and Mount Otemanu.
The island is surrounded by a lagoon and a barrier reef that host some of the best snorkelling and diving in the world, literally at your doorstep. (Overwater villas typically have a staircase outside that leads directly to the water so you can pop in for a dip, admire the zillions of fish and be back on your deck without ever seeing another soul.) But consider that a preview.
For the main attraction, it's best to go on a snorkelling excursion. Pure Snorkeling by Reef Discovery offers group tours of maximum eight people via speedboat that lets you get around quickly and affords access to the most shallow lagoons, which are off-limits to large groups. Raynald, our guide, was exceptionally patient with the few who were weak swimmers and uncomfortable with the equipment, and he was equally adept at catering to those who were confident and wanted to see more and do more. On a half-day trip, you'll visit several locations to swim with manta rays, whose wingspan is up to seven metres (awesome!), blacktip reef sharks (harmless!), more than 700 species of tropical fish and the famous Coral Garden. Raynald told me his clients occasionally cry when they see the delicate, intricate and shockingly colourful beauty of this place, and I can see why. It's a fragile ecosystem that is precious and simply awe-inspiring.
There are dozens of options for excursions on Bora Bora, including jet-skiing, parasailing and kayaking, as well as hikes inland through the Valley of the Kings by local guides whose passion for the culture and history makes you grateful you decided to leave the comfort of your luxury digs for a somewhat challenging trek.
But this is Bora Bora, after all, and, if doing absolutely nothing warrants a trip to a spa, then a gruelling hike demands it. The Manea Spa at the Bora Bora Pearl Beach Resort is one of the best on the island – refined, hushed and perfectly in sync with the natural surroundings, it offers such treatments as hot volcanic stone healing and taurumi barefoot bodywork.
For all its iconic beauty, there's a fragility to these paradisaical islands, which, perhaps, just adds to their allure.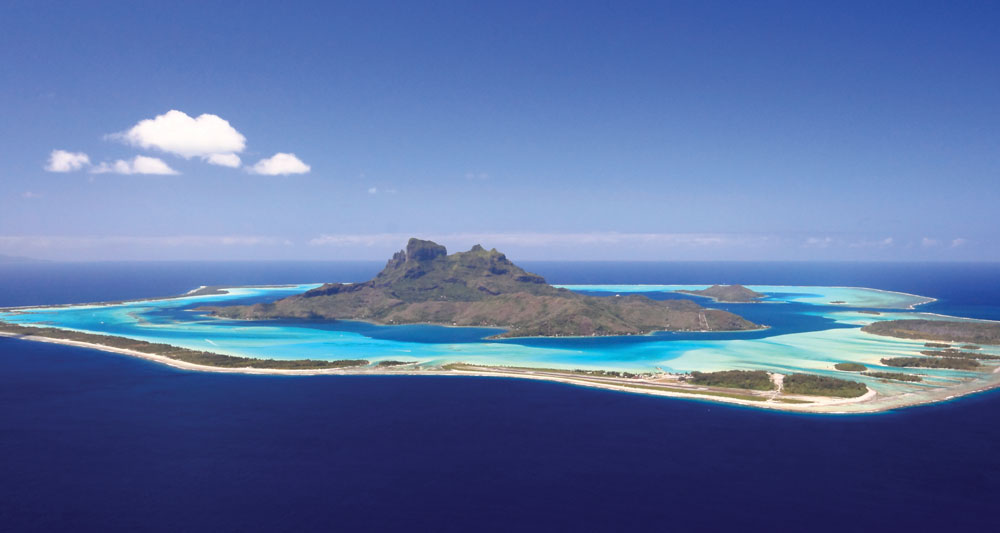 thinkstock
The island is surrounded by a lagoon and barrier reef.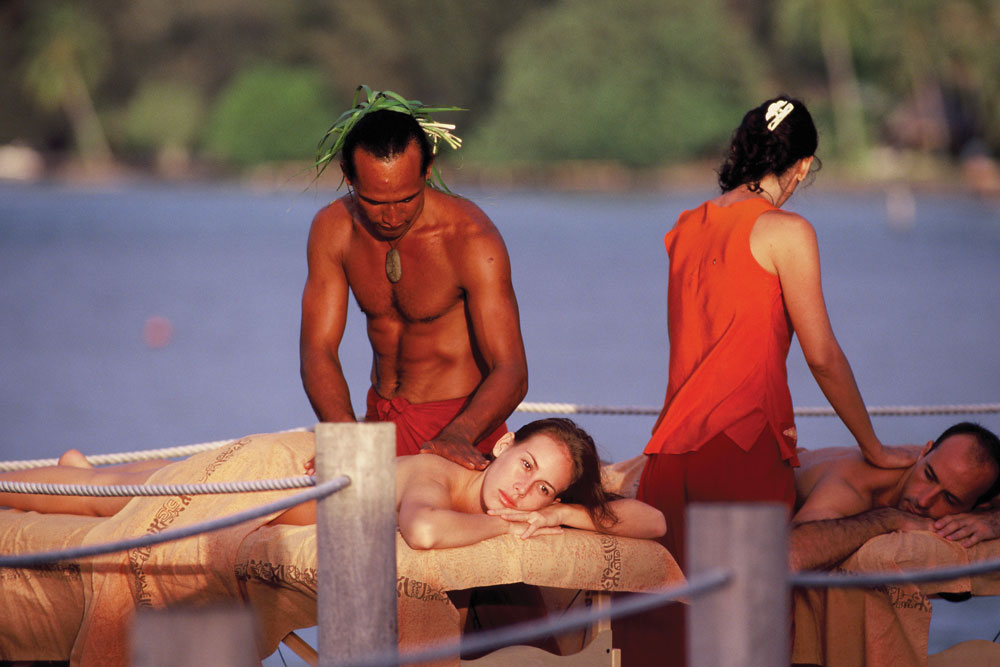 PHOTOGRAPHY COURTESY OF SOUTH PACIFIC MANAGEMENT PEARL BEACH RESORT
Massage therapists from Manea Spa.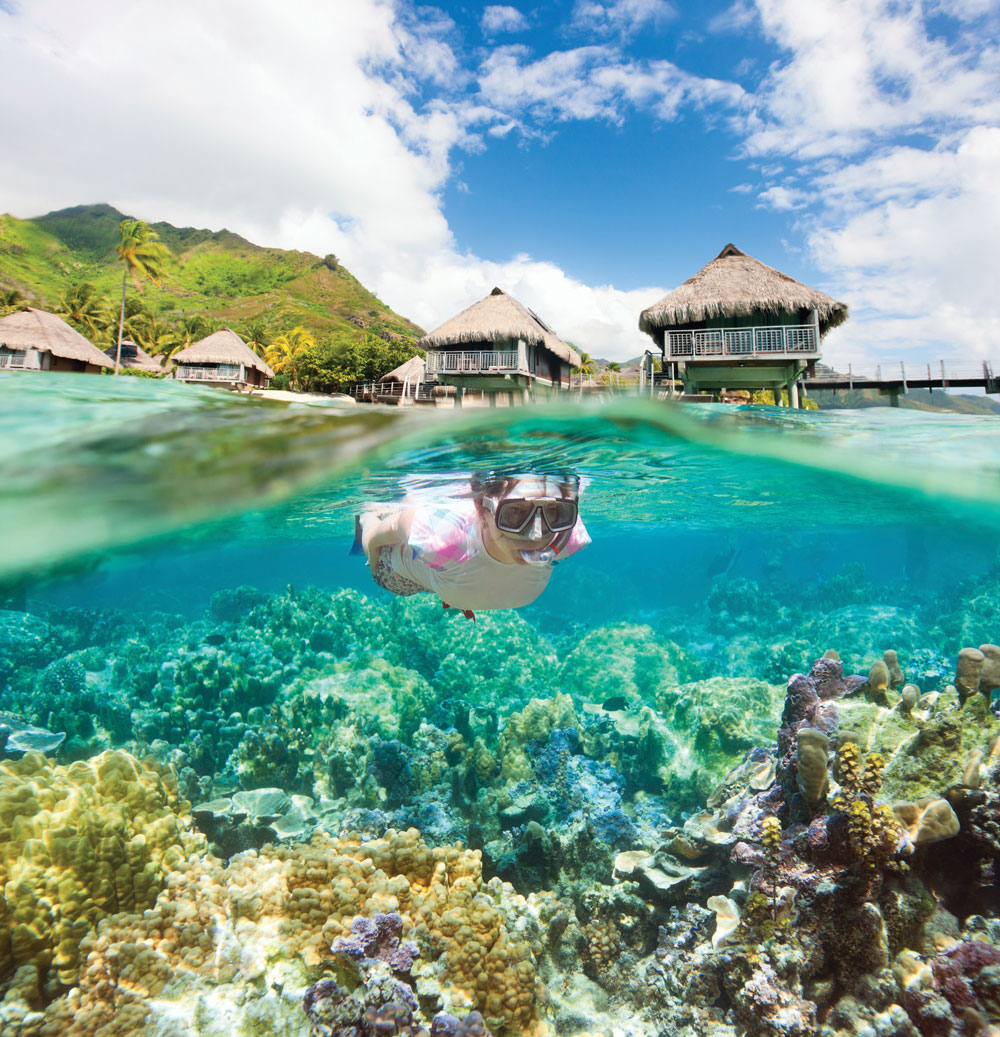 thinkstock
Vibrant coral reefs at your doorstep in Bora Bora.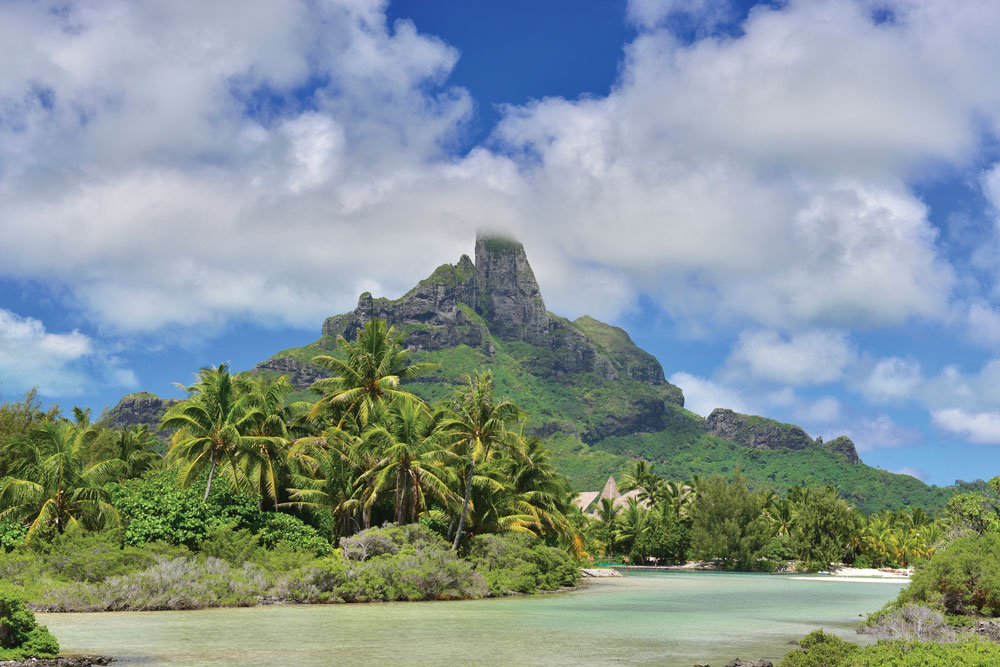 thinkstock
The remnants of an extinct volcano rise to two peaks in the centre of the island.
---
Getting to French Polynesia
French Polynesia is easier to get to than you think. WestJet operates three-hour direct flights to L.A., and Air Tahiti Nui has direct flights from L.A. to Tahiti. Buy an inter-island pass from Air Tahiti if you plan on island-hopping.