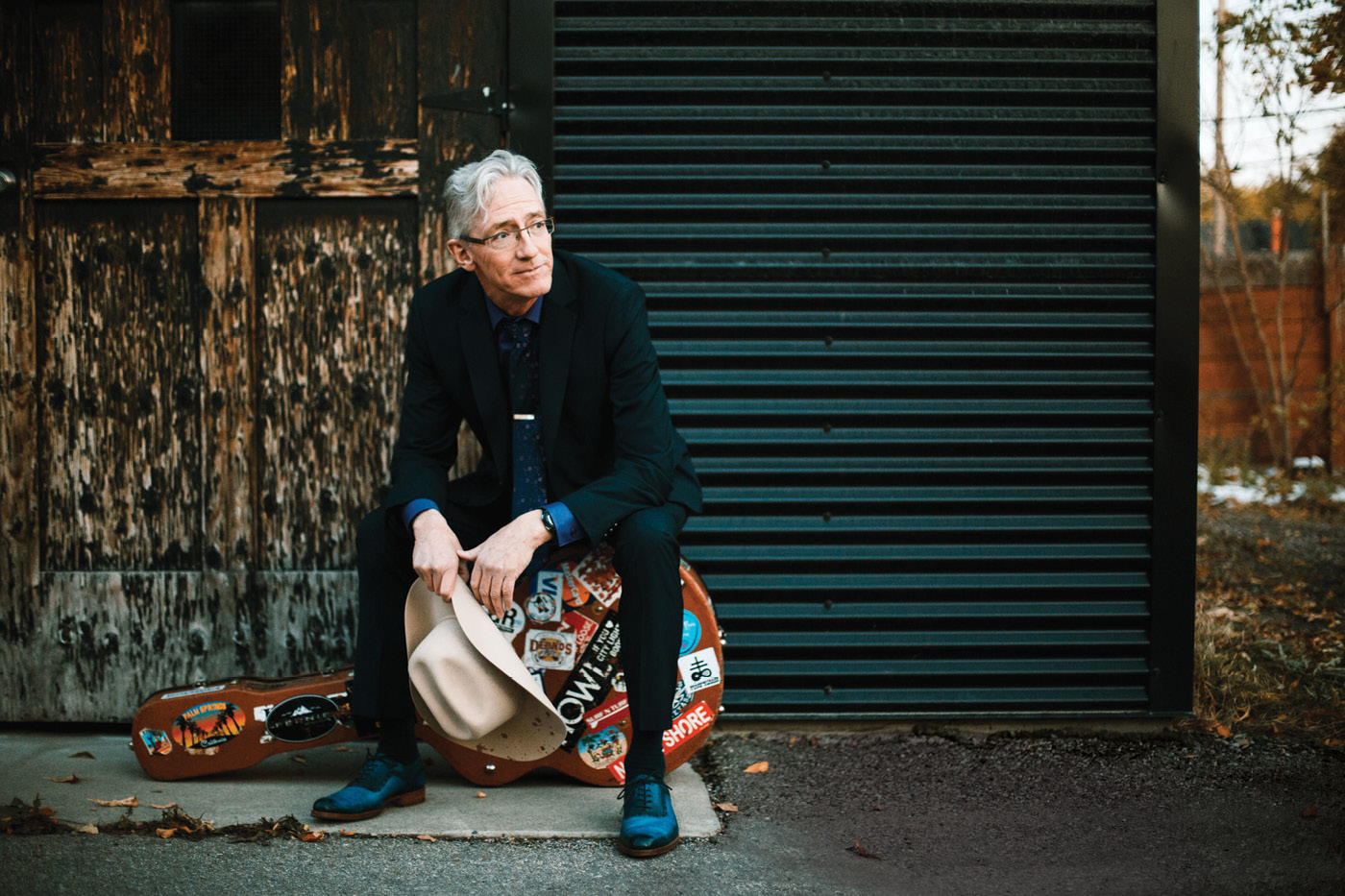 You've heard it seated at a table at the Ironwood Stage and Grill, at the bar at the King Eddy or reverberating outside the corrugated metal walls of The Blues Can: that distinct Calgary country twang. Now, a new book, Sonic Booms: Making Music in an Oil Town, takes an in-depth look at our local strains of roots and country music while considering the forces that drive financial success in the city in the arts and beyond — namely, oil prices.
Calgary-born author Gillian Turnbull, who holds a PhD in ethnomusicology and teaches the subject at Ryerson University, has plenty of experience with the Calgary roots and country music scene. Turnbull first became interested in the topic while studying for her undergrad at the University of Calgary, where her education focused largely on classical music. "I was going to all these bars that had great roots music and realized there was this whole thing happening that I had been unaware of," says Turnbull. "There was a whole community of musicians making music together that had not gotten any attention whatsoever by radio, other forms of media, or even generally in discourse about Canadian music. So I thought it was time to tell their story."
Spanning the early days of the Calgary Stampede to today, with a particular focus on the past two decades, Turnbull analyzes how the booms in oil prices relate to high times for Calgary music, while busts create an enduring sense of resiliency in artists wanting to keep the scene alive. Through Turnbull's first-hand experiences, the book explores the city's music scene while drawing connections between it and surrounding political and economic forces.
According to Turnbull, Calgary's roots sound is characterized by a constantly evolving twist on traditional roots and country music. Anchored in Western tradition, Calgary roots music is able to bend and focus on new concepts and ideas as they come. Less concerned with becoming commercial-country sound-alikes, Calgary roots artists bring distinct voices to the genre. "We search for those people who articulate how we understand ourselves, and how we identify ourselves," says Turnbull. "That's what Calgary musicians are doing for their audiences."
Calgary scene veteran Tom Phillips relays his experiences in the book, sharing stories from more than 30 years performing in the city. Phillips says the Calgary sound is a hard one to nail down, largely due to the musicians who make up the scene. "The Calgary sound has to do with people from all different musical backgrounds playing together. There's a lot of cross-pollination between genres of music," says Phillips. "It's as diverse as we are."
Turnbull says spending time in Calgary's roots and country scene made clear to her that the unique brand of music produced within the city deserves far more attention than it is given. "If you just spend some time talking to Calgarians, you realize the narrative that gets spun to us so often is not at all true," says Turnbull. "It's a really rich, dynamic, exciting place that could and should be on the international radar."
Sonic Booms: Making Music in an Oil Town is available at The Next Page, Pages on Kensington and Shelf Life Books. Tom Phillips performs Tuesdays at The Blues Can in Inglewood with his band Tom Phillips and the D.T.s