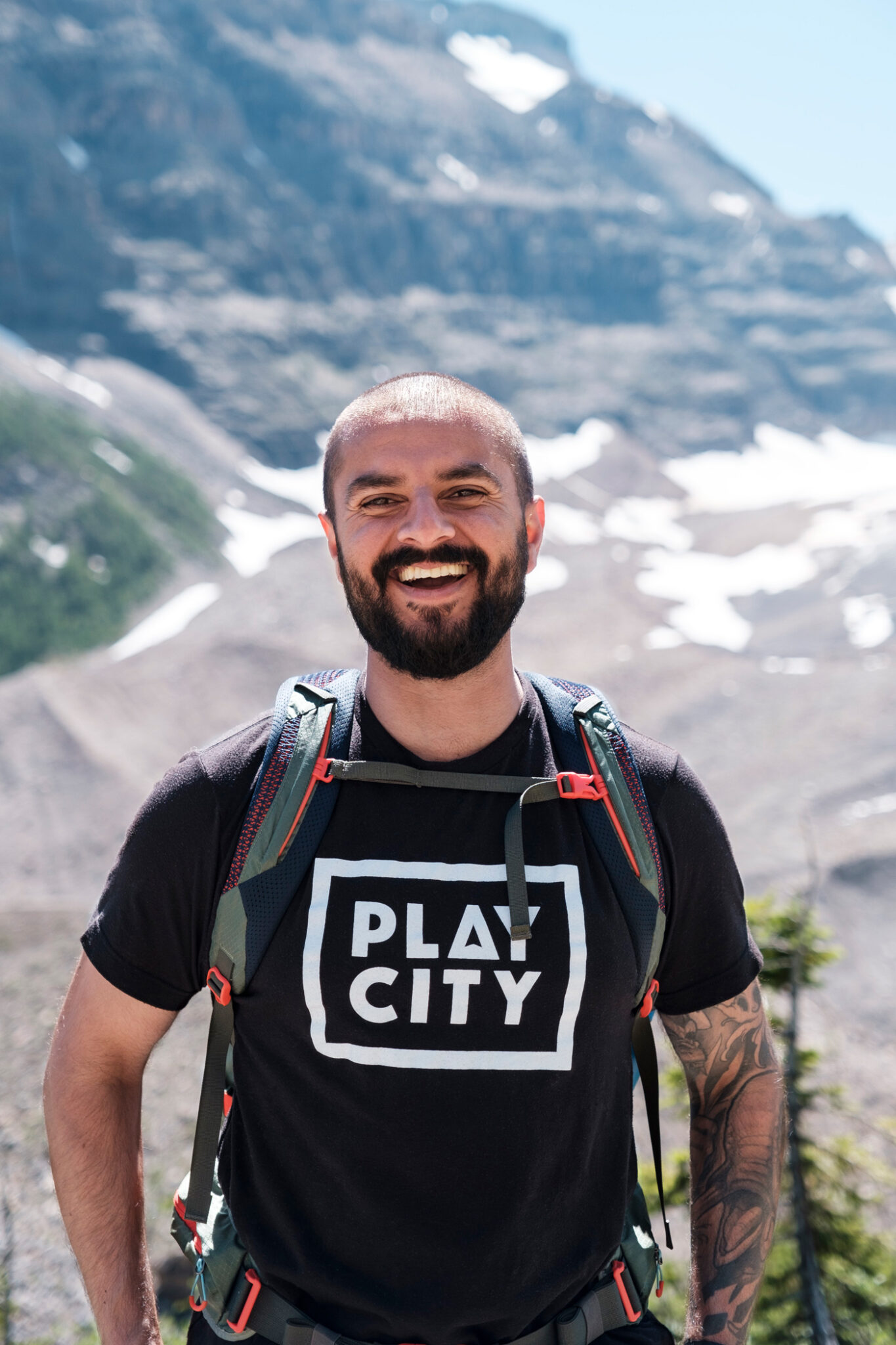 What started as an idea to find tennis partners in the same skill level has blossomed into a company promoting physical activity, diverse relationships and well-being. Hafiz Mitha, owner of PlayCity, is a social entrepreneur dedicated to bringing people together through play. PlayCity connects people who are interested in the same sports and are in close proximity. The free app can be downloaded for Android and iOS.
What inspired Mitha to start PlayCity
Mitha's story goes back to his university days when he was working at a Scotiabank call centre. Even back then, Mitha was looking to connect people through sports and play. "On certain Tuesdays and Thursdays, I had created this thing where basically I would rent a facility, get people together and go play, and people from all different backgrounds or different departments would come together to share soccer or badminton," he says.
Fast forward around 15 years, Mitha exited a software company he had started and began to think about what he wanted to be remembered for and how he could use his gifts to have an impact on the world. His aha moment came when he realized how dating apps could bring people together from different backgrounds while removing the barrier of walking up to a stranger. He wondered how he could do the same for activity buddies, not unlike how he'd arranged sport get-togethers in the past. The answer was PlayCity, which Mitha launched in February 2016.
How PlayCity bridges diversity
At its core, PlayCity is a connection platform where people who may not know each other can meet to create a shared interest and connection through play. "I've met people for badminton, soccer and softball. Having conversations throughout that process, that's where the beauty is at," Mitha says. "I've learned so much more about people's backgrounds — what they eat, what their family life was like, what's their story — and then walk away being like, 'We have a lot in common.' I'm expanding my horizons by meeting new people and there are so many opportunities to learn something new. Everyone's experience is valid, and they've got something to give if you're willing to receive."
Getting through the pandemic
PlayCity adapted to the pandemic by finding creative ways to connect while maintaining social distancing. This included offering online check-ins and workouts, urban scavenger hunts, socially distanced events and other activities that still captured the company's mission.
"If you strip everything back, the centre that always holds true is physical health, mental health and the depth of connections," Mitha says. "The pandemic has made it clear the mission we're on, which is to get people off of their phones and actually have these conversations and enjoy nature, and realize that we have this gift of multiculturalism that we enjoy. It made me a lot more motivated to just make sure that everything that we do has to be with that North Star in mind."
Advice on how to improve your well-being right now
Many people have faced social isolation due to pandemic restrictions, which can take a toll on mental and physical health. Mitha suggests taking a hold of your well-being by stepping back and figuring out what you enjoy doing that gets you moving. He points out that for some people, that's taking walks with a dog, and for others, it's going for a run, bike riding, enjoying the many parks our city provides or even green spaces in our own neighbourhoods. If you're looking for a partner to go with (and it complies with the latest pandemic restrictions), that is where PlayCity comes in handy.
"Right now is the opportunity to start taking stock of your own physical and mental health, and give yourself the opportunity to be active," Mitha says. "If you need an accountability partner, PlayCity will help you find that accountability partner, but just know that with the intention of being healthier and having fun, you can stay resilient and get through this together."