If you've tried tackling money management in the past but your efforts never seem to amount to much, then let 2017 be the year you turn it all around. Here are seven tips to keep in mind this year.
1. Get smart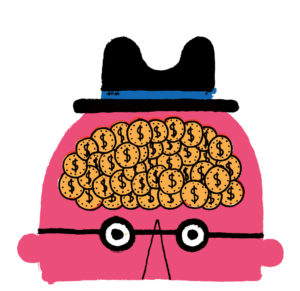 Generic resolutions like, "I want to save more," or "I need to get my act together" are doomed for failure, says Brian Betz, a debt counsellor with Alberta-based non-profit credit counselling agency Money Mentors. Instead, Betz suggests taking the SMART approach to goal setting – that is Specific, Measurable, Achievable, Realistic and Timely. "If you say you want to save $100 at the end of the month for the next 12 months, that's a very specific goal where you can set up a plan, you can measure your progress and you know when you've achieved it," he says.
To create money goals based on realistic expectations, Betz says the first thing to do is understand the in-flow and out-flow of your income. Money Mentors offers free counselling services, monthly seminars and online guides that allow you to tailor your financial literacy learning, an important first step since, as Betz puts it, "No one is going to take care of your money as well as you are."
2. Don't forget to budget
Budgets might not be sexy, but they are the basis for a healthy bank account. As ATB associate investment counsellor Jason Maniotakis says, the tedious exercise of tracking your daily spending is necessary to eventually get a reasonable estimate of your spending habits. (When you discover how much you spend on coffee, you'll wonder why you haven't been drinking the free stuff in the office's communal kitchen.)
Maniotakis says once you have a reasonable estimation of your spending habits, you can begin building a budget by allocating your income toward regular categories such as housing, car payments, entertainment, savings and more. You can take an old-school approach to tracking this information using spreadsheets or, for a true throwback, by busting out a pen and paper. But why sacrifice a tree when your phone can do all the heavy lifting? Both ATB and TD offer tracking tools for their clients via their respective TrackIt and MySpend apps. The apps track and categorize spending from your various chequing, savings and credit accounts, allowing you to see where your money is going.
Brian Gervais, TD's senior vice-president of branch banking for the prairie region, admits even he's scared of seeing his spending laid out by MySpend, but it's valuable information for better decision-making around spending habits. "It tracks typical behaviour and typical spending," Gervais says. "It will alert you if you're spending more this week than in previous weeks. So maybe going out for dinner on a Friday night isn't in the plans because of how your pattern has gone that week."
Mint is a third-party application that works similarly to TrackIt and MySpend to help you identify spending trends. Apps such as Goodbudget and You Need A Budget require a little more input, but also keep you engaged in your spending and saving.
"Understanding trends in your [spending] habits can lead to small changes that add up to big savings over time," says Maniotakis. "The key thing with a budget is that it's not a one-and-done exercise. It's going to be an ongoing commitment to changing your attitude about money and being aware of your financial position at any given time."
However you go about it, there's no reason to avoid budgeting. Brian Betz of Money Mentors says many people equate the practice with a diet, thinking they can't spend money like they can't touch carbs, but that's not what it is. "It's a spending plan," he says. "It says, 'Here's what you make. It's your money. Where are you going to spend it?'"
3. Find an institution you're happy with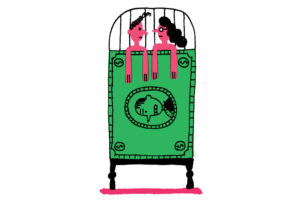 Linda Davies totally understands if you want to see other people before settling down. The First Calgary personal banking specialist says it's important to build a relationship with an institution and advisor where you feel comfortable. To do that, you might need to shop around until you find the one. "[Prospective clients] ask about my experience, how long I've been working at First Calgary Financial, how long I've been working in the industry," Davies says. "People really just want to find out whether we can service their financial needs in their entirety."
Learning about an advisor's qualifications is also important. Most of First Calgary's personal bankers, for example, are Mutual Fund Dealers Association of Canada (MFDA) licensed, meaning they can help you enter into investments that, while more volatile than a guaranteed investment certificate (GIC), historically have a better return.
ATB's Jason Maniotakis suggests asking how a prospective advisor would manage your money. "If they give you the impression they're able to time the markets or select the best investments to get you the highest return, proceed with caution," he says. "A good advisor is going to be humbler. If someone comes across as too confident, they're likely just talking the sales game."
Maniotakis also says not to be afraid to ask how an advisor is compensated. He suggests seeking out someone who receives a salary or a share in fees from fee-based accounts and not someone who receives a commission based on the products they sell.
4. Get regular financial check-ups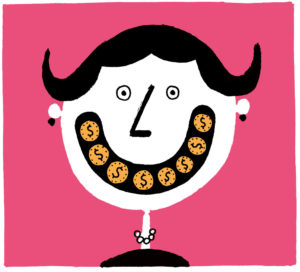 Even the best-laid financial plans can encounter surprises like a change of employment status or illness. That's why it's important to think of your financial health as you would your physical health, requiring regular check-ups, as opposed to a resolution that you make once a year and then ignore for the other 364 days.
TD's Brian Gervais likens it to going to the dentist. "I go and see the dentist every six months, and when I leave I make sure to book another appointment for six months down the road," he says. This ongoing dialogue about your financial health, will mean unexpected "root canals," such as the loss of a job, will be easier to manage.
An even better practice, says Servus Wealth Strategies investment advisor Catrina Roth, is to have three to six months of living expenses socked away. "That can be overwhelming for a lot of people, when they're thinking about building up to that number," Roth says. If someone is responsible with debt, she might suggest a line of credit as an alternative. Ultimately, the goal is to avoid high-interest, last-minute approaches such as a credit card or high-fee loans.
For those who can't seem to curb their spending, Roth suggests looking into programs like Servus's Pay Yourself First, a one-year GIC that only requires a minimum monthly commitment of $25. And, if your income allows, deducting savings from your paycheque will allow you to naturally adjust your spending and saving rather than giving the Canada Revenue Agency a tax-free loan.
5. Make a million the millennial way
Bridget Casey paid off $21,000 in debt in just two years. It sounds like one of those work-from-home, get-rich-quick schemes that pop up along the edges of your web browser, but in this case it came down to hard work and determination – and maybe a little financial nerding out.
Casey conquered her student loans after realizing she needed to gain some financial literacy when she calculated the potential $45,000 debt she could have been burdened with after graduating. She went from treating money as something to be spent to saving small amounts here and there, while teaching herself money-management skills.
Casey now shares that wealth of knowledge on Money After Graduation, a financial literacy blog with the tag line, "Get rich young." While the blog's audience is typically aged 25 to 35, Casey says the principles of saving are the same for anyone, even if variables differ.
The website offers tools and advice for do-it-yourselfers to get their finances on track, including a downloadable budget pie inspired by the TV show Til Debt Do Us Part, hosted by straight-talking Gail Vaz-Oxlade. Money After Graduation also contains useful tips such as setting up regular deposits into savings accounts or investments on payday, which can really add up. If you can work like a millennial and find a side hustle (a second stream of income), then you can direct all of that money into savings and free up your primary income.
6. Make the most of robots and online tools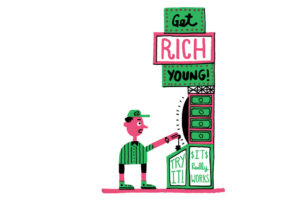 You don't have to be the Wolf of Wall Street to make stock investments. In fact, you barely need to be human. ATB clients can use an online investment tool called ATB Prosper that uses a robo-advisor to recommend investment portfolios based on your risk tolerance. All it takes to get started is $100, says ATB's Jason Maniotakis.
Money blogger Bridget Casey recommends the robo-advisor as well. "The difference between saving and investing over 35 years is $250,000," she says. Put that way, you can probably afford to take a few hours now to learn about investing if it means another $250,000 over your lifetime.
7. It's okay to be boring when investing
Once you've mastered money management, you'll no doubt want to get started with investing. For some, this means jumping into a hot sector of the market for a quick return. But if you feel put off by the unpredictability of this investing style, it might be time to consider a wealth-management group like Calgary-based Mawer Investment Management Ltd., which takes a self-described "boring" approach.
When forming investment resolutions, Mawer investment counsellor Paul Wheaton suggests long-term goals rather than quick returns. Mawer's approach seeks out companies with strong business models that are run by high-quality teams, and have a proven track record of weathering different economic climates and providing returns over a long period of time. "Your investment portfolio should give you no surprises," Wheaton says. "It really manifests in how we invest in companies and what we look for when we're potentially investing."
The million-dollar minimum investment in Mawer's private-client funds may seem out of reach, but that doesn't mean working with a wealth-management group is. Mawer's "direct investing" approach begins at $50,000, and is also accessible through discount brokerages for as little as $5,000. With a few thousand bucks you, too, can be as boring as the big shots.