Let's be honest, shall we? Calgary – Canadian – winters are brutal. Long, cold, dark – long. Even if you're a snow-mad skier, skater, snowboarder, curler, whatever – after the seventh month of snow and sub-arctic temperatures, even those passions get old and you start dreaming of a down-south getaway.
No, not just a holiday. No. What you want is a home away from home. Your own piece of paradise. Your only requirements: sun and temperatures above zero – okay, let's make that 20 – Celsius. You're not alone: according to a 2011 BMO survey, one in five Canadians claims to be seriously considering owning property in the United States. A couple of million actually do – 500,000 in the state of Florida alone. A handful of more venturesome souls go further south, into Mexico, off the continent and into the islands of the Caribbean. You want to be one of them. Particularly when the weather outside is frightful.
Go to it. There are only two principles you need to follow to keep the project of owning your own piece of tropical paradise from turning into your personal financial hell. They're super-simple:
1. Buy where you love (and where you're going to actually go).
2. Buy what you can afford (and drill down into your numbers).
Buy where you love
Calgary lawyer Jim Pasieka fell in love with the American Southwest a few decades ago, when neither life circumstances nor economics – personal or global – made owning property there feasible. He kept on visiting as a tourist, staying in hotels, B & Bs, villas – getting to know the area. Developing a strong preference for the Palm Desert/Palm Springs area of California. Making connections with locals and with other expats. By the time the stars aligned in the summer of 2009 and it made sense to buy, Pasieka knew the area really well and had sufficient local knowledge to make a wise decision relatively quickly.
Pasieka's piece of tropical paradise is not a retirement home that he uses four months of the year.
"If I'm lucky, I'm there 30, 40 days a year," he says. "And I don't think I've managed to go for more than a week yet – I once planned 10 days, but had to come back in the middle for a business deal.
"But that's part of the reason why that area has drawn me. It's close. It's a two-hour-and-40-minute flight away. I can go there for four days. For two days – just a weekend. Or, I look at the forecast" – which tells him hell will be freezing over in Calgary on Monday and Tuesday, and a chinook is expected Wednesday – "I shuffle meetings around, and I'm on a flight south for two days mid-week, ahead of the cold front."
Owning means he can travel like that – on the turn of a dime, with a knapsack and not much else. He keeps the house in "turnkey" condition: he and his family can go anytime and it's ready for them, pool and all. "It's a second home, and it fits with the ebb and flow of our life," Pasieka says.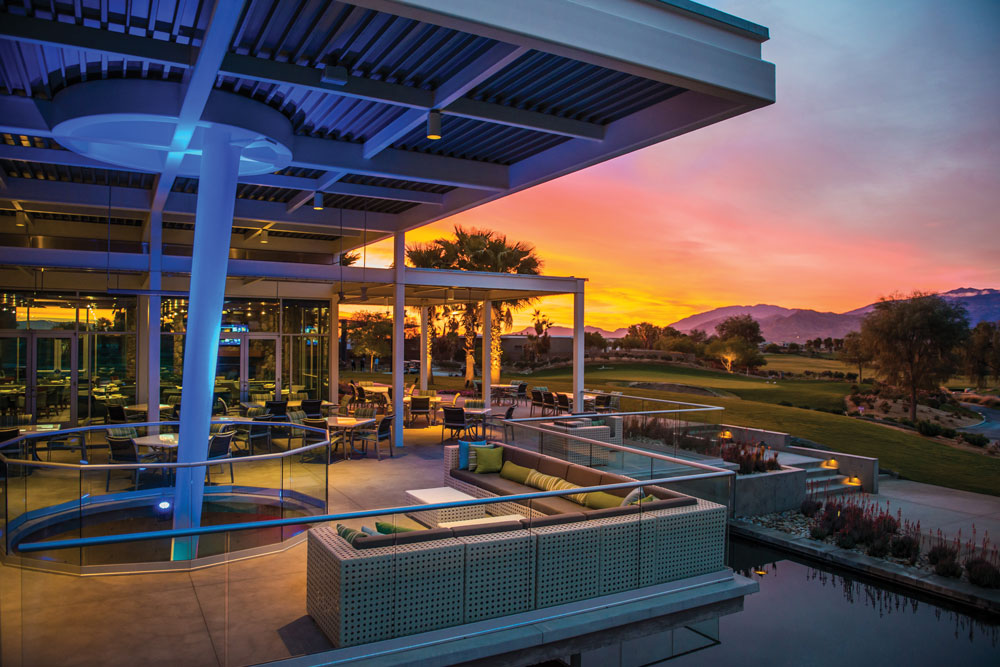 photograph courtesy of the escana palm springs
Palm Springs has long been a popular destination for vacationing Calgarians. The Escena Palm Springs, a 450-acre master-planned community, includes a golf course and the Escena Lounge & Grill.
Buy what you can afford
Remember the summer of 2009? The U.S. economy and, in particular, our neighbour's real estate market was still in a nosedive – and the Canadian economy was not. The loonie was almost at par with the U.S. dollar.
"It was a really good time to, as a Canadian, buy in the U.S.," Pasieka says. "House prices there had slid to less than half what they were
a year before."
And Canadians took advantage of the situation in droves. In 2007, Canadian buyers accounted for seven per cent of international property buyers in the States. According to the National Association of Realtors, by 2010, that number leapt to 23 per cent, and has continued to climb through to 2013 (it is now expected to have peaked or be reaching a peak). In Florida, Canadians account for 40 per cent of all real estate transactions (although they're starting to see competition from – who else? – the Chinese).
But even with the soft market created by the sub-prime fiasco and the Great Financial Crisis, Pasieka bought carefully.
"We bought a property that we could easily afford," he says. "Its carrying costs" – that's code for taxes, pool boy, property manager fees etc. – "are no big deal. I saw no point in getting a seven-figure property, or putting a disproportionate part of my net worth into what's effectively a cottage, when we'd be perfectly happy in something more modest."
A similar prudent mindset governed Lolly de Jonge, former senior manager with Nexen, and Mike de Jonge, a Calgary real estate agent, when they decided to purchase a pied–terre in Arizona.
The big draw to the area for the de Jonges was golf: Mike's an avid golfer, and classes, tournaments and the area's fabulous courses were drawing him to Arizona as often as once a month. "Once we started adding up the hotel bills, getting a house really made financial sense," says Lolly. "And the market was still very soft." Plus – weather. Sun. Heat.
"The day we got possession, we jumped straight in the pool!" Lolly remembers.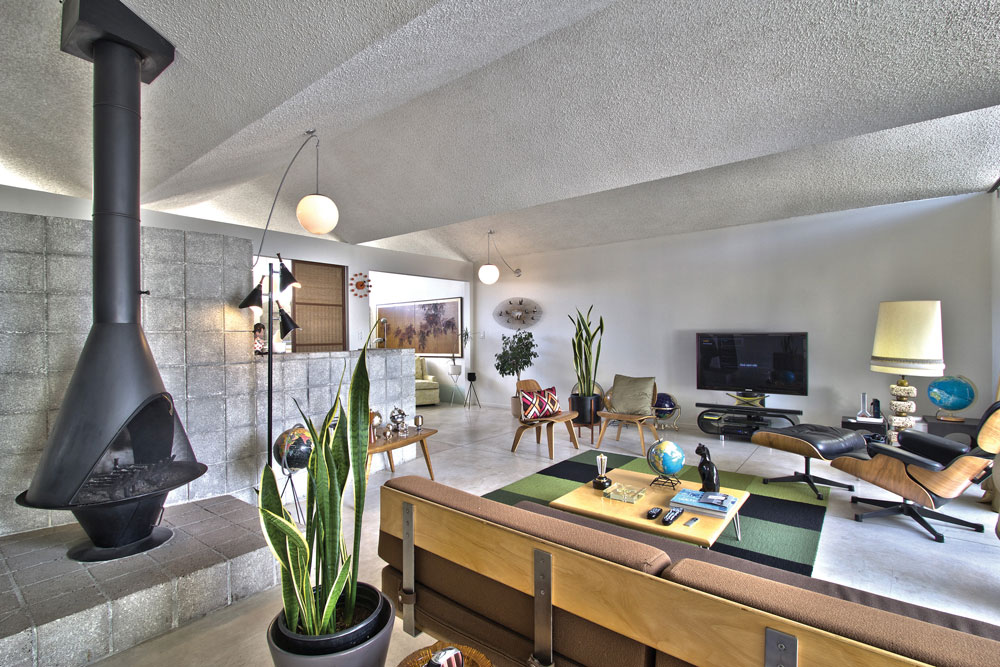 Chadwick Turner for the Paul Kaplan Group
Paul Kaplan Group in Palm Springs specializes in mid-century modern homes, perfect for recreational buyers.
But it's an investment!
It's an investment? Great. Still, buy only what you can afford.
Rule of thumb when you're thinking-talking-dreaming "investment": there's no such thing as a sure thing – not even in real estate (just talk to the people who invested in U.S. properties in 2006!) – and you should only invest as much as you're able to stomach losing.
So, buying at a propitious time – smart. Buying with a view to making a bundle – um, well, it could happen. Or not.
BMO Financial's most recent report on U.S. vacation homes reports house prices have gone up 20 per cent in the past two years – but that's brought them only halfway back to their 2006 peak.
Buy with cash
A Canadian bank will not give you a mortgage on a foreign property (although a Canadian bank with foreign branches may be able to facilitate it through one of them – it's worth a chat)and a U.S. bank or Mexican bank does not want to give you a mortgage on domestic property if you're a foreigner.
"I have heard of people managing to get local financing for their vacation homes, but it's arduous and involves jumping through so many hoops," says CGA and cross-border tax specialist Alanna Caplan, a designated CPA in the United States. Which is why nine in 10 Canadians buying property abroad pay for it in cash – as the de Jonges and Pasieka both did.
Now, this does not mean that those nine in 10 Canadians have an extra $400,000 just sloshing around (although, sure, it happens). The most common tactic is to remortgage a primary Canadian property, for example – or take out a home equity line of credit against the first home to buy that second home. (If you do so, counsels Caplan, keep that line "clean" – use the line of credit for that purchase only. If you end up using the property to generate revenue – that is, rent it out – writing off the interest helps you bring down your tax bill.)
That was how Catherine Goulet and her husband, Michael Harris, bought a three-bedroom condo near Orlando, Fla. "We had completely paid off our house in Vancouver at the time, and we had a place in Canmore as well that was mortgage-free," she says. "Buying with cash was the easiest way to do it."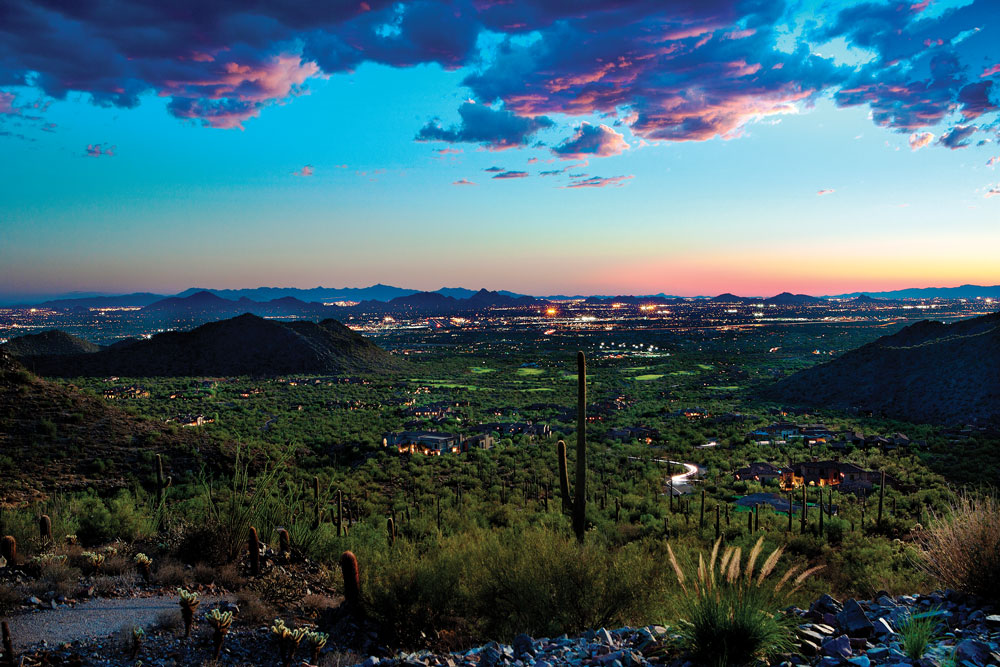 Photography courtesy DMB Inc
Part of the DC Ranch community in Scottsdale, Ariz.
Know the rules
Any Canadian spending a substantial amount of time in a second home on foreign soil needs to be aware how many days they're spending where – especially if they're crossing into the United States.
"You can be scrutinized, and you will be asked questions, so you'd better know," says Lolly de Jonge.
The de Jonges travel to Arizona frequently – and also to other U.S. destinations. That means they have to keep track of the days they spend there. Stay too long (183 days), and you may be breaking rules – and you may suddenly need to file (and pay) taxes in both Canada and the United States.
Oh, yeah, and if you're going to rent your property while you're not using it, you're definitely going to have to pay taxes. (Unless you buy in the Turks and Caicos Islands. More on that later.)
Speaking of taxes
Whatever your motivation for buying a recreational property, the opportunity to pay more taxes is likely no part of it. But, unless you're careful, that's exactly what will happen.
Depending on how you structure your ownership of your property – do you own it as yourself? as a corporation? as a trust? as a partnership? – and depending on where it is (and how you use it), it may have a big impact on your tax bill.
"There are different structures people look at, and it is impossible to recommend what's best. It really is independent to each individual's facts and circumstances," Caplan says. But some forms of ownership are just … bad. Talk to a tax specialist who knows her stuff inside out before you make a decision, and really drill down into the numbers. What you don't know will cost you.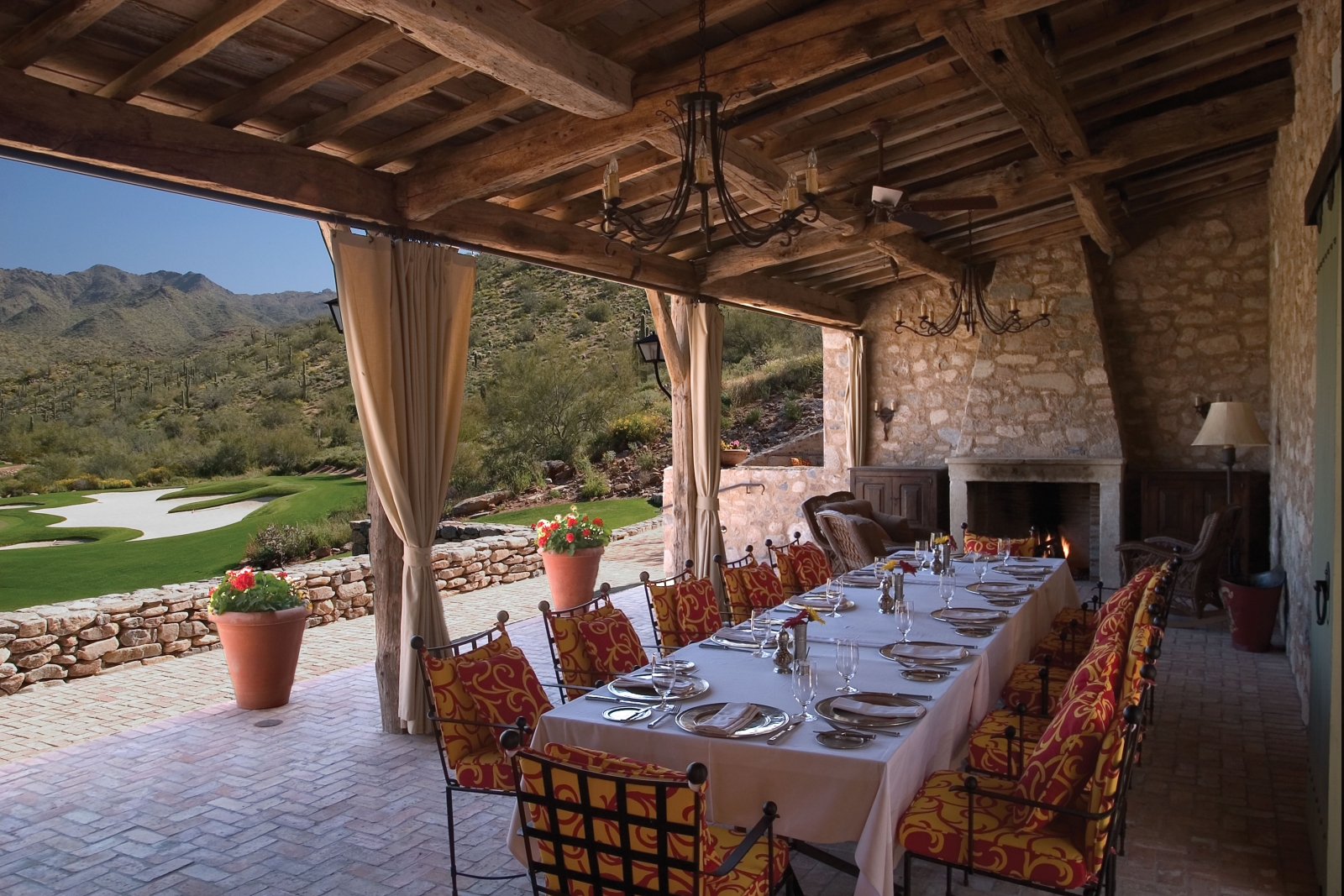 Photography courtesy DMB Inc
The Silverleaf development includes a wide range of vacation properties.
But the U.S. is so boring …
The United States is cheap (still), close (no competition) and safe, but there are other choices, of course. About 125,000 Canadians spend a good chunk of each year in Mexico and other Latin American countries, reports the Department of Foreign Affairs.
Many Canadians buy in Mexico, despite its complex legal system, which places considerable restrictions on how foreigners can buy property, and the occassional political upheaval in which foreign owners lose title to their land.
Others are more adventurous still. The tax-less British protectorate Turks and Caicos is a newly burgeoning destination – one that operates under British common law (bonus) and is home to several Canadian banks, including CIBC, RBC and Scotiabank, making local financing a possibility.
Also tax-less and with no restrictions on foreign ownership are the Cayman Islands. Costa Rica is safe, easy to buy in – but getting expensive – its rising popularity means due diligence on your property is essential: there are as many good products as there are bad.
Not adventurous enough for you? Try Honduras. Belize. Cuba? Or, you know, the American Southwest. It's nice, cheap, close and safe.