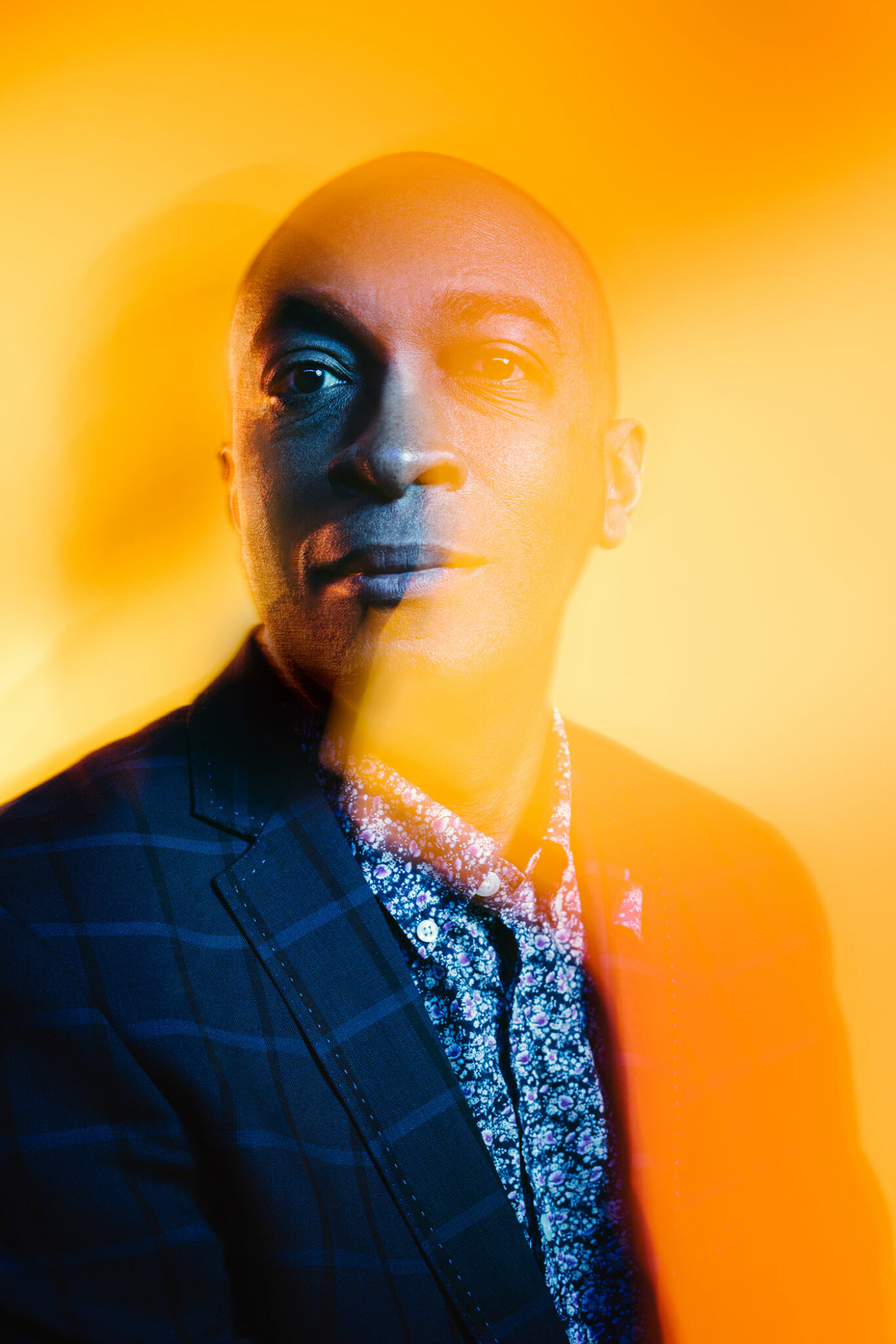 In a family vacation to Mexico in 2016, Charles Buchanan asked his eldest daughter, then in Grade 11, about her career plans. Her answer would ultimately upend his career.
In Mexico, Buchanan's daughter told her father that she enjoyed math and science but hadn't yet decided what she would do after high school. Her guidance counsellor had suggested engineering, the same career as her father. She asked Buchanan about his job, what it entailed, what about it was interesting. Buchanan, then a vice-president at a fintech firm, explained that he sold data analytics software to financial institutions.
His daughter pressed further: what exactly was the purpose of his job?
"Well," he recalls saying, "I guess I help banks make money."
As he tells it, she responded with: "Oh, that's really noble, Dad." The words landed like a punch. Buchanan spent some time thinking about what she said. He went for a walk and thought some more. That day, he decided to quit his job and move on.
By the time the family landed back in Calgary, Buchanan had figured out the blueprint for what would become Technology Helps, his Calgary-based company that provides technological empowerment for non-profit organizations.
Buchanan's first step was founding Technology Helps' predecessor, the non-profit organization Ignite Tech. Three years later, he made the decision to buy the Ignite Tech assets and revamp it as a social enterprise — a for-profit company, but one with minimal aspirations for profit.
It's no easy gig, primarily because as a social enterprise, the company runs counter to principles of good business with its aim to deliver high-tech, world-class services to a sector with little ability to pay. What Technology Helps does with IT is akin to providing fine-dining wait service at the food bank, he explains. "How can you do that effectively and still be marginally profitable? I see that as a puzzle," Buchanan says. "We're not going to scale it back. The people we serve deserve that."
The idea for Technology Helps is rooted in Buchanan's dual roles as a business leader and a community volunteer. As a corporate management consultant, his clients were a who's who of Alberta industry: Suncor, Enerplus, Telus and Bell. He also worked for Deloitte and Devon Energy. His volunteer work over the past two decades includes serving on the board for the Centre for Newcomers since 2011, and as board chair from 2016 to 2018.
In 2016, the Centre hired Anila Lee Yuen as CEO. Yuen found out early that the Centre's internet was a mess. The organization ran on the same system a single family would have in their home, but it covered a 40,000-square-foot building where staff look after more than 10,000 clients a year. The cost of upgrading, however, was outside of the Centre's budget. Cash-strapped non-profits are always making difficult decisions about where their money goes and technology rarely wins, says Yuen. "Are you going to put [limited funds] into your IT system? Or are you going to put it into clients living below the poverty line?" she says. "I'm going to choose the client first, 
100 per cent of the time."
Yuen informed Buchanan about the internet issues at the Centre for Newcomers and he pulled in some friends from different tech companies to examine weaknesses in the organization's technology and find ways to fix problems without blowing the budget. Buchanan started to think that this wasn't an isolated case and set out to do technology reviews at the other non-profits where he volunteered. The results, he says, were "shocking." Everywhere, he saw the same pattern: Agencies were overpaying for technology but not getting the services they needed. "They have absolutely no technical infrastructure that supports the business that they're doing. They're technologically hollow," he says.
Buchanan says he doesn't buy into the concept that there should be a strict divide between the corporate world and non-profit organizations. He wants the concept of social impact woven into the for-profit world and, vice-versa, he'd like to see people in non-profit organizations fairly compensated for the work they do. "I'm pushing really hard for the erosion of that binary," he says. "You can't just be for-profit or non-profit; for money or for good. That's way too simplistic, and it's actually a dumb way to look at the world."
The name Technology Helps has a double meaning: technology helps non-profits and the company's job is to help with technology. Its employees are a mix of former executives from large companies and young graduates in tech. The firm has never advertised — business grows chiefly by word of mouth. To date, the company has worked with more than 200 non-profit groups, mostly in Alberta but also a handful in Ontario and Atlantic Canada.
The challenge lies in offering a high-tech service to high-needs clients, but without charging significant fees. Technology Helps generates revenue by charging for services at cost-plus pricing, or enough to cover the associated costs plus a percentage. They also work with organizations to apply for outside funding to cover upgrades to a non-profit's technology. When the work can't be completed in-house by the Technology Helps team, Buchanan and staff negotiate reduced pricing for non-profits with other vendors.
Buchanan says they're in a constant process of trying to find affordable, innovative ways to deliver solutions to clients' problems. When a group comes to Technology Helps, the team carries out a technology review to identify ways to make the organization's IT system align with its strategic plan, while functioning better and more securely, and all within a tight budget. Technology Helps also offers ongoing IT support for organizations — something that was not part of the initial plan but that clients kept requesting.
He uses the phrase "technology poverty" to describe what happens at non-profit organizations. Agencies often don't invest in technology infrastructure because it's an administrative expense, an area where non-profits try to minimize spending. But, as a result, they don't have resources to fully support their clients or staff. Many have unreliable and insecure internet. They lack the data analytics to figure out how they might perform better. They rely on outdated systems for fundraising. In the end, they fall further behind.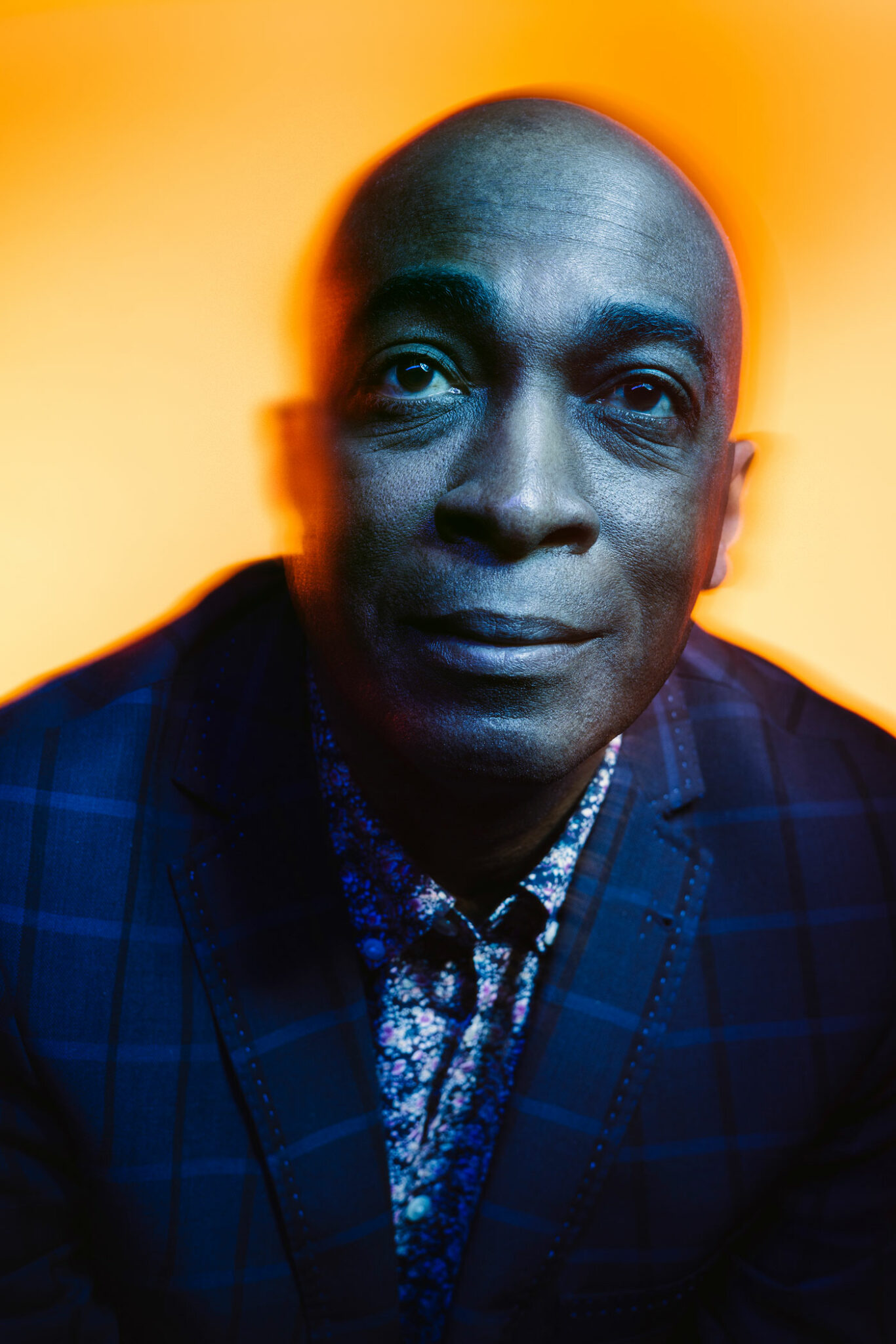 Buchanan is the kind of person who can't resist a challenge. He was born in Jamaica, the seventh of eight kids, and says he learned early on to speak up and be assertive or he'd be overlooked. His family expected kids to figure out solutions to dilemmas on their own.
The family moved to Toronto in 1977, when Buchanan was a young child. He sped through school, skipping Grades 1 and 6. In high school, he spent hours in the public library trying to figure out the computers of the 1980s. "I find it strange that someone wouldn't have an interest in wanting to know how things work," he says. "I don't find ignorance very comforting."
At age 20, he graduated from the University of Toronto with a degree in computer engineering. Buchanan's first job out of university was in the field of artificial intelligence. He felt the engineering side of the work was interesting, but he didn't understand the business side enough. So, after one year, he walked away from his high-paying job and enrolled in business school at Queen's University.
While on a business trip to Calgary in 1993, Buchanan concluded Alberta made more sense as a home base. He would be paid the same salary, but his monthly rent would drop to $425. As a bonus, the city was young and fun. Electric Avenue nightlife was in full swing and, as an avid hiker and birdwatcher, he liked that the mountains were a short car ride away.
Buchanan describes himself as an insomniac. It's something he dislikes, but also uses to his advantage as, throughout much of his career, he has spent nights doing unpaid work as a community volunteer. Ironically, Buchanan will tell you he actually hates the word "volunteer" and tries to avoid using it.
He feels that the problem with volunteering (the word, not the act) is the suggestion that a person is offering their unpaid time as something exceptional, an unusual goodness of heart. Rather, Buchanan sees volunteering as an act of participation in one's community. "You don't 'volunteer' to help your family or your neighbours," he says. "That's just being a participant in your community, using your talents and your gifts." During interviews, he asks potential new hires about their volunteer work. If they don't have an answer, "I usually don't have a follow-up question," he says.
In addition to the Centre for Newcomers, Buchanan has volunteered with the Calgary Foundation, Inn From the Cold and the United Way. Currently, he's also an entrepreneur mentor at the Venture Mentoring Service of Alberta, a group of experienced hands in finance and tech who coach younger people coming up in business.
In late 2019, he helped found the Calgary Black Chambers, a group of Black business leaders and entrepreneurs who mentor youth and provide networking opportunities for young professionals. Colleagues describe him as deeply energetic, a bit nerdy and curious. He also has a reputation for consistently showing up to help. "When he gets behind an organization, he really gets behind them," says Monique Auffrey, executive director of YouthLink. "He attends the AGM. He watches on social media. He helps promote."
Auffrey met Buchanan in 2016, when she was executive director of Discovery House, an organization dedicated to ending the cycle of domestic violence. When he told her about his idea for Technology Helps, she thought his vision was "beautiful" and his plan would address an under-appreciated need within the non-profit sector. But she wondered about the difficulty of pulling it off. "He was taking a big leap out of the corporate environment and secure employment with a top Calgary oil and gas company … to come and help the non-profit sector in this way," she says.
For a man who likes solving problems, Buchanan says Technology Helps has been the single most challenging thing he's ever done. He says he has never worked as hard as he has in the last six years. Despite his efforts, technology poverty still exists, and it still keeps Buchanan up at night. "My wiring does not allow me to check out of it," he says.
He acknowledges that technology poverty is a difficult problem to "solve." It's like saying you're going to end world hunger: nobody should lose the desire to solve the problem, but the objective should be more about creating systemic change. Currently, he is working on plans to address technology poverty in his ancestral home of Jamaica. "I don't think we're going to become the world's largest social-impact technology business," he says. "But I see taking our practices global. Let's make Technology Helps a movement."