Mikki Gardner — Support Team Lead, Showpass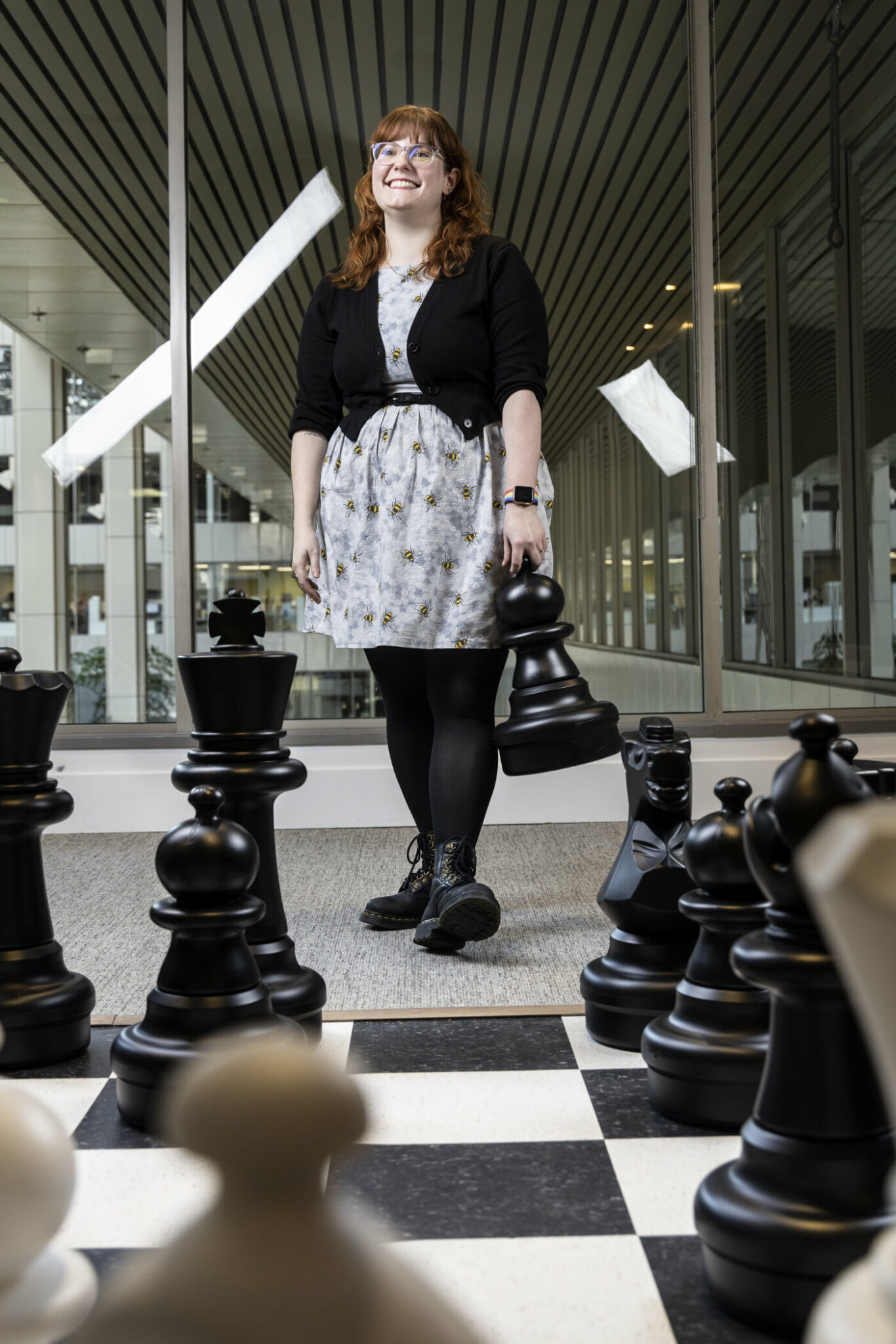 While studying for a bachelor's degree in anthropology, Mikki Gardner worked in a variety of client and customer-facing roles. Eventually, she landed at Arts Commons and spent several years working at the box office. When she decided it was time for a change, Gardner took a mental inventory of what she was looking for in a job, both at the time and five years down the road. She knew she wanted to stay in the events industry because of her passion for theatre arts, but she didn't want to be pigeonholed into one role.
Gardner wanted a smaller hybrid workplace where she'd have the opportunity to transfer between different departments to find her niche, and a culture that valued individualism, celebrated diversity and had a casual dress code that would be accepting of her eclectic style. "I was really looking for something [where] I could be myself," she says.
She reviewed her resume and interests to put together the puzzle pieces of a new career, identifying her most transferable and enjoyable skills, like working with the public, managing and mentoring younger employees, and working with spreadsheets and data, and matched these to job descriptions for other event and ticketing companies.
Gardner knew the tech industry was growing and that it was being supported in Alberta. Plus, she had heard that tech companies were known for encouraging more personal and professional growth and opportunities for their workers in a short amount of time. So, she turned her focus to the tech world, using sites like LinkedIn, Indeed and even Instagram. "I found that a lot of times, when I was looking at tech companies, they tended to have these cultures that were built around collaboration and around hiring the right people, instead of hiring people with the right experience who [checked] all these boxes," she says.
In early 2022, Gardner applied to work at Showpass, a Calgary-based virtual box office and event management company, after seeing a job posting during one of her LinkedIn searches and doing her obligatory deep-dive into the company's social media profile and news articles. "You can't judge a book by its cover, but you can absolutely try to judge a company by its website," she says with a laugh.
Going from working at a physical box office to a virtual one was, in many ways, a lateral move. "I basically moved from a role at one company into a role that was fairly similar in another company," she says. The new job, however, came with options such as a hybrid workplace, a workout benefit and chef-prepared lunches and snacks at the on-site kitchen, while her new managers explicitly supported and outlined a career plan for Gardner as the company grew. Six months later, she was promoted into a managerial role. "The difference is I feel like I get more bang for my buck," she says.
Bryce Brandford — Junior Software Developer, Neo Financial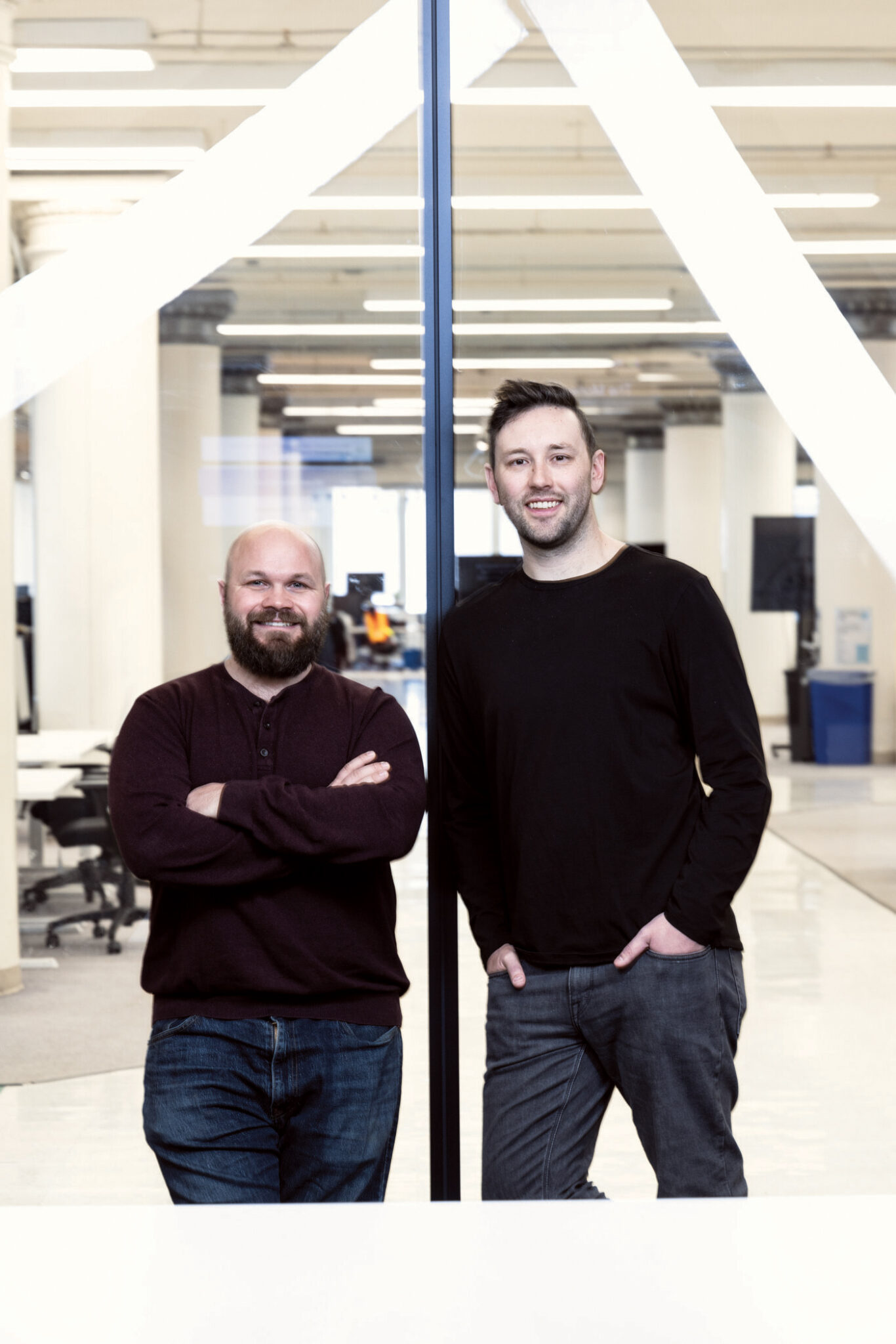 In his spare time, Bryce Brandford was always a "computer guy," working with 3D printers, building his own PC and gaming. For 15 years, he also worked a day job as a Red Seal journeyman bricklayer, a career he started right out of high school. Though it provided a good salary and comfortable lifestyle, in 2021, Brandford started to question the idea of doing physically demanding work into his late 30s, 40s and beyond. A friend recommended he look into careers in coding and software development.
Since he was still working as a bricklayer, his career transition didn't happen right away. For six months, Brandford taught himself coding using free resources. He then challenged himself to code for 100 days in a row, just to see if he could (and to make sure he still liked it afterwards).
Then, suddenly, his bricklaying safety net disappeared. "I got laid off a week before Christmas [2021], and I decided that was the time where I needed to commit and push myself to really go at it," says Brandford. "So, I signed up for a full-time coding bootcamp, which was a three-month coding crash course with Lighthouse Labs."
Founded in 2013 by a team of software developers, private training institution Lighthouse Labs offers coding education online and in six Canadian cities, including Calgary. "They taught us how to learn new things, and efficient ways of implementing new technology or different coding languages," Brandford says.
Four months after completing the bootcamp, however, Brandford was still out of work, even with post-grad career support from Lighthouse. The training wasn't the issue, rather, the problem was that he lacked a local network or community in tech, and was now competing with thousands of other graduates for the same jobs. "I realized that cold-applying on LinkedIn for job postings wasn't really working," says Brandford. "I went on meetup.com and searched for anything for technology, and I ended up going to every single event, every week, for about three months to try and meet people and get my name out there."
Eventually, he met Zachary Novak, founder of Careers In Technology and Innovation (CITI), a local networking and mentoring community in Calgary that helps people transition into tech industry jobs through hosting informational events with tech companies. From there, Brandford landed his first three-month software position; afterwards, he applied to Neo Financial. The first time, he didn't land a job, but the second time he was referred internally from a connection he'd made and received a permanent offer as a junior software developer.
"There are so many applicants that companies kind of get overloaded," says Brandford. "That's where networking comes in and getting a referral to a company, like I did here at Neo.
"It's one of the biggest things when trying to find that first position."
Anca Dan — Founder and CEO, SingleParentLife.App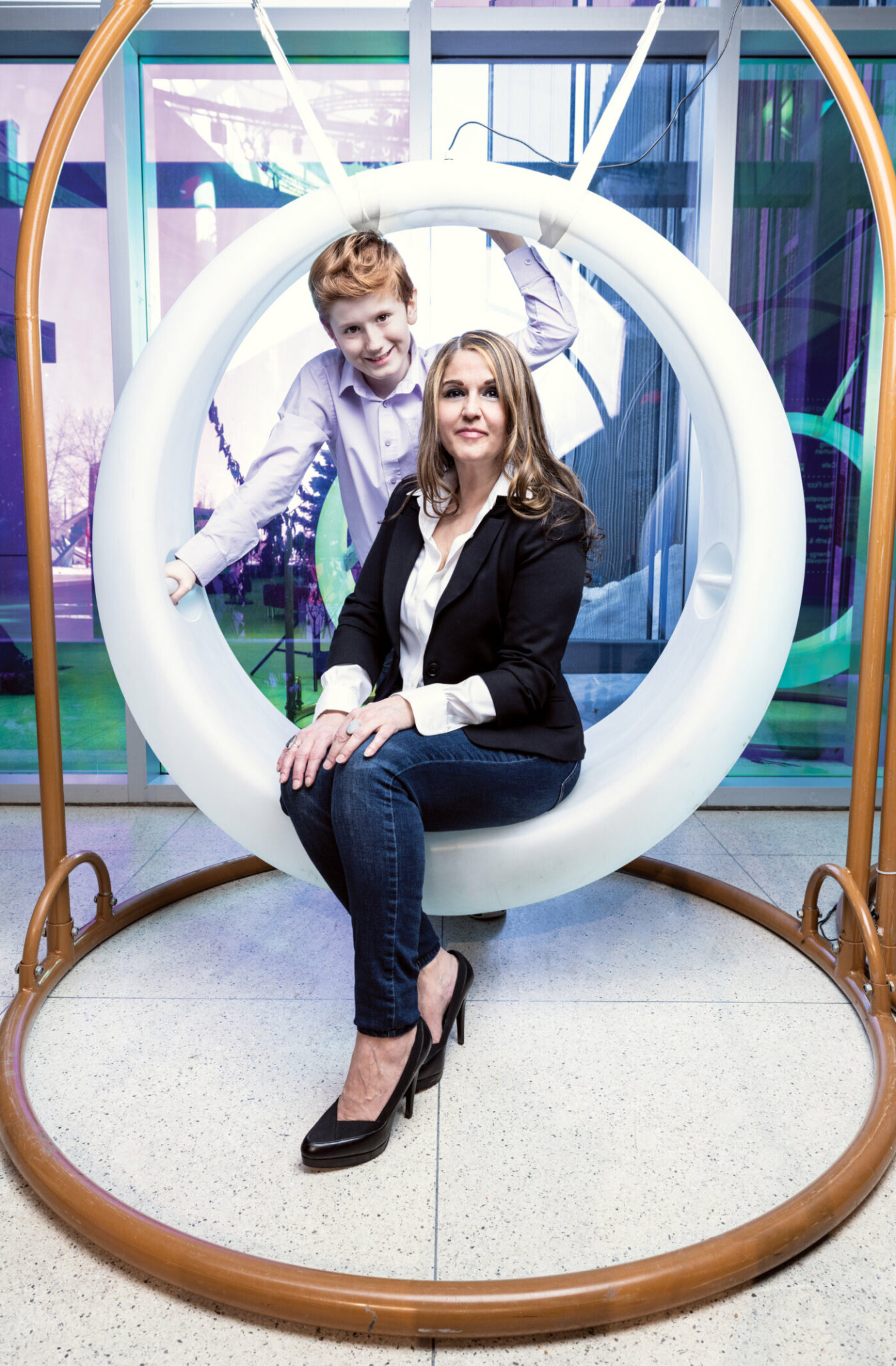 Anca Dan's foray into tech mirrors the origin stories of many other tech company founders. She encountered a problem that, for one reason or another, had become relatively accepted. She envisioned a way to solve it. And, ultimately, she decided to build the solution herself.
For Dan, the problem was the lack of community for single parents. One evening, shortly after she became a single parent, Dan's child care fell through before a networking event. As a business owner and human resources consultant, such events are vital to her career and income, and, naturally, Dan was upset. But her frustration was based in something even deeper: Dan had immigrated to Canada on her own as a young woman, had no family in the country and her status as a single parent was sudden, unexpected and new.
"I was distraught," says Dan. "In that moment, I had nobody to come and help me."
Dan decided to do some research. She discovered most organic, online forums or groups for value- or identity-based communities weren't set up to provide actionable support. On the other hand, most apps meant for human connection that Dan looked into were solely focused on dating or sexual relationships. She reached out first to a mentor for advice and shortly after, she came up with her solution, the SingleParentLife.App, which she incorporated in 2021 to provide supportive and safe communities for people like her.
SingleParentLife.App uses your location, interests and goals to connect you with other single parents in the area with similar interests and children within the same age bracket. Like many dating apps, users can connect anonymously with one another by swiping to the right, or pass on a connection by swiping left. When two users connect, they can message each other within the app.
Just as it takes a village to raise a child, it also takes investors to fund a startup. So far, Dan has bootstrapped her way into making SingleParentLife.App a reality, pitching at events like Innovation Rodeo (where she took the third-place prize), and she's currently looking for a CTO and developer to get the app live. It's a major shift from her other work as a consultant for corporate human resource departments, but Dan draws from her own coaching techniques and training to switch her mindset into that of a tech company founder. And she advises other would-be founders to do the same.
"My advice would be to revise your thoughts and mindset," she says. "Transitioning from one profession to another is always challenging, because you [might have] imposter syndrome. Getting rid of those limiting thoughts is really important and paramount in your success."