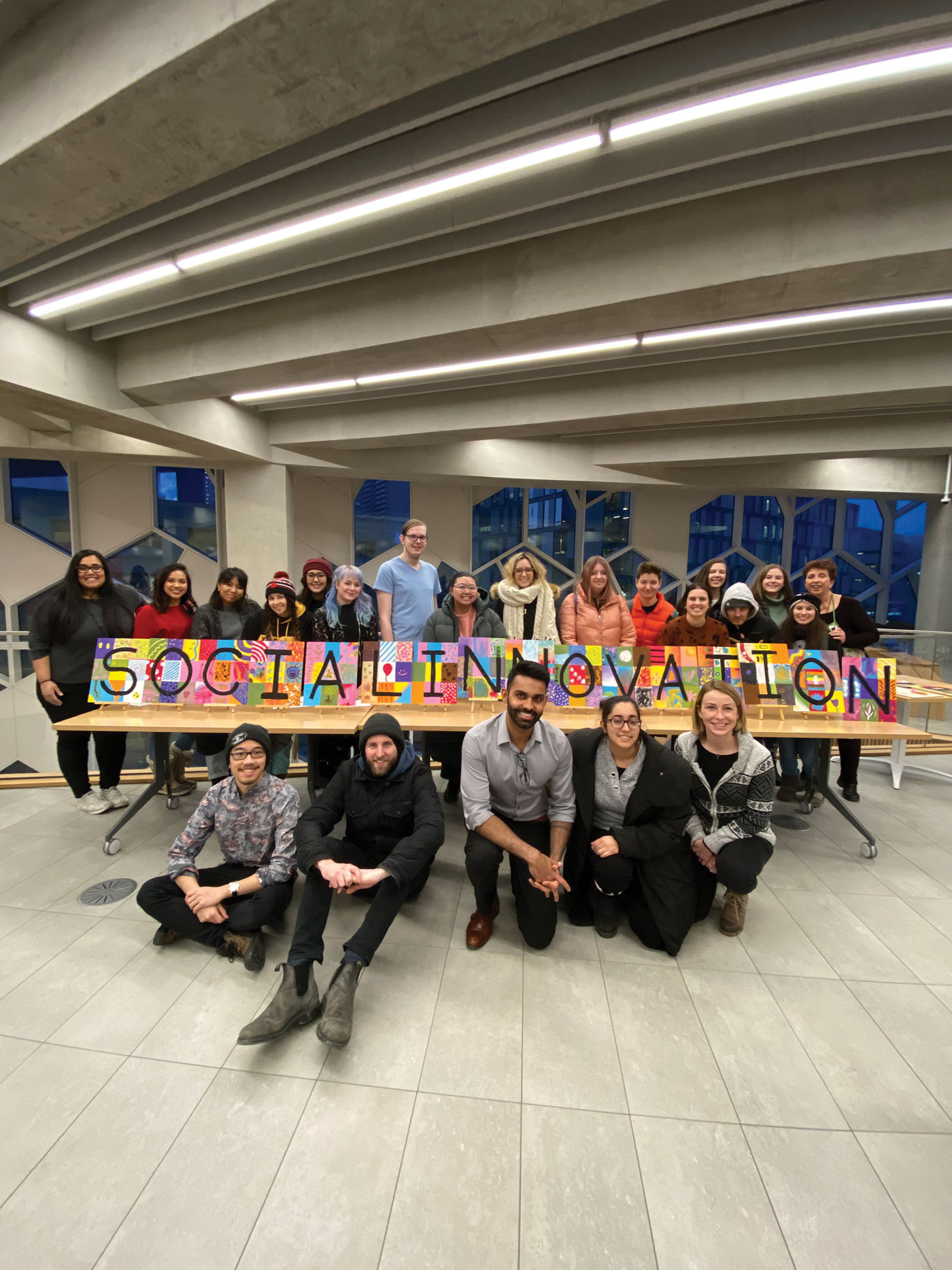 How do you solve complex civic issues in Calgary? Since 2017, Catherine Pearl, associate professor, social innovation, at Mount Royal University (MRU) has been putting that question to post-secondary students through the Vivacity YYC course.
Running from January to April, students spend the first half of the course engaging with guest lecturers, and the second half researching, collaborating and creating prototype solutions to a civic issue. They also organize a Jane's Walk. (Named after urban design philosopher Jane Jacobs, these guided walks encourage participants to engage with the urban environment.) Though Vivacity YYC is offered through MRU, enrollment is open to students from other institutions, as well.
In its first year, Vivacity addressed the issue of empty downtown office spaces. Other topics since have been the cultural economy, and how light design can change the city. Kat Bravo took Vivacity in 2020, when the focus was on leveraging the arts scene to create belonging and community. "Being in a business degree, I felt I had to fit into a box of either HR or marketing. Vivacity taught me there's so much more out there and that I really want to go into the arts and cultural space," Bravo says.
The 2021 course took place virtually, and drew students from Vancouver, Winnipeg and Quebec. Pearl decided to focus the 2021 session around civic tech issues. "I wondered if there's a piece that we need to be looking at in addition to just technology as an economic driver," she says.
That question formed the basis of the 2021 topic: digital social innovation and using tech for good. The Vivacity students partnered with CivicTechYYC, a community group that describes itself as "part of a global movement to leverage technology for public good," to help implement a Civic User Testing (CUT) group in Calgary. While the tech industry uses CUT groups to gather input when developing products, the Vivacity CUT group was designed to give a voice to marginalized groups. "It's all about leveraging the massive amounts of publicly available data and using public good as an emphasis, rather than private gain," says Ben Dunlop, who was part of Vivacity 2021.