Where is it: 27, 4511 Glenmore Trail
Office size: 5,000-square-feet over two floors
Number of employees: Three full-time employees
Who helped create the office: Reimagine Interiors by Manasc Isaac
Number of arcade games in the office: Three, plus a slide
When Myntex was preparing to move its operations from Canmore to Calgary, they knew they didn't want to end up in a typical office space. So, the company, which offers what co-founder and CEO Geoff Green describes as "encrypted communication services for privacy conscious consumers," decided to look to some of the biggest start-ups and businesses out there for inspiration.
The team compiled photos of the offices of Zendesk, Netflix, Google and many more into an inspiration book to show prospective designer and architects what they had in mind. They wanted a relaxed, open space that wasn't stuffy, and ultimately, it had to be a fun space to work in as well.
After four years of searching and renovations, Myntex moved into its new Calgary office space in 2016 — and it's fair to say that they achieved their goal. While there are classic office elements like desks, meeting rooms and a data centre, Myntex's colourful, dog-friendly space also has tons of fun and creative features like a big orange slide, bunk beds, arcade games, bean bag chairs, a fridge full of beer and pop, a 3D printer and more. Plus, with 5,000-square-feet of space, there's enough room to eventually scale the company.
Now armed with an office that rivals some of the ones in their initial inspiration book, Green says most people's first reaction to the space is "Wow, I want to work here." Well, that or they ask if it's a children's or doggy daycare. But considering how unique it is to find an office space like this in Calgary, it's easy to forgive the initial confusion.
"I truly enjoy coming to work and that's what we wanted," Green says. "You want to come in and it's quite relaxed, which is key. That's what it's all about."
Take a look inside Myntex's office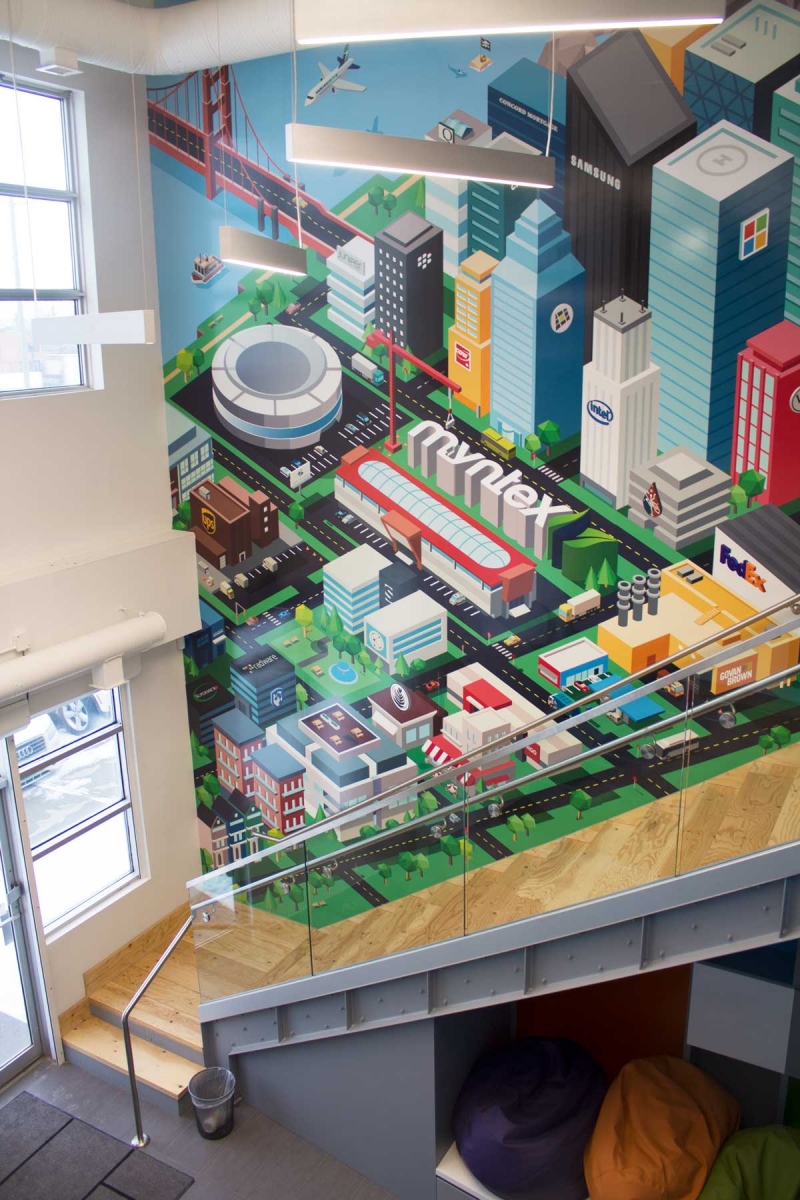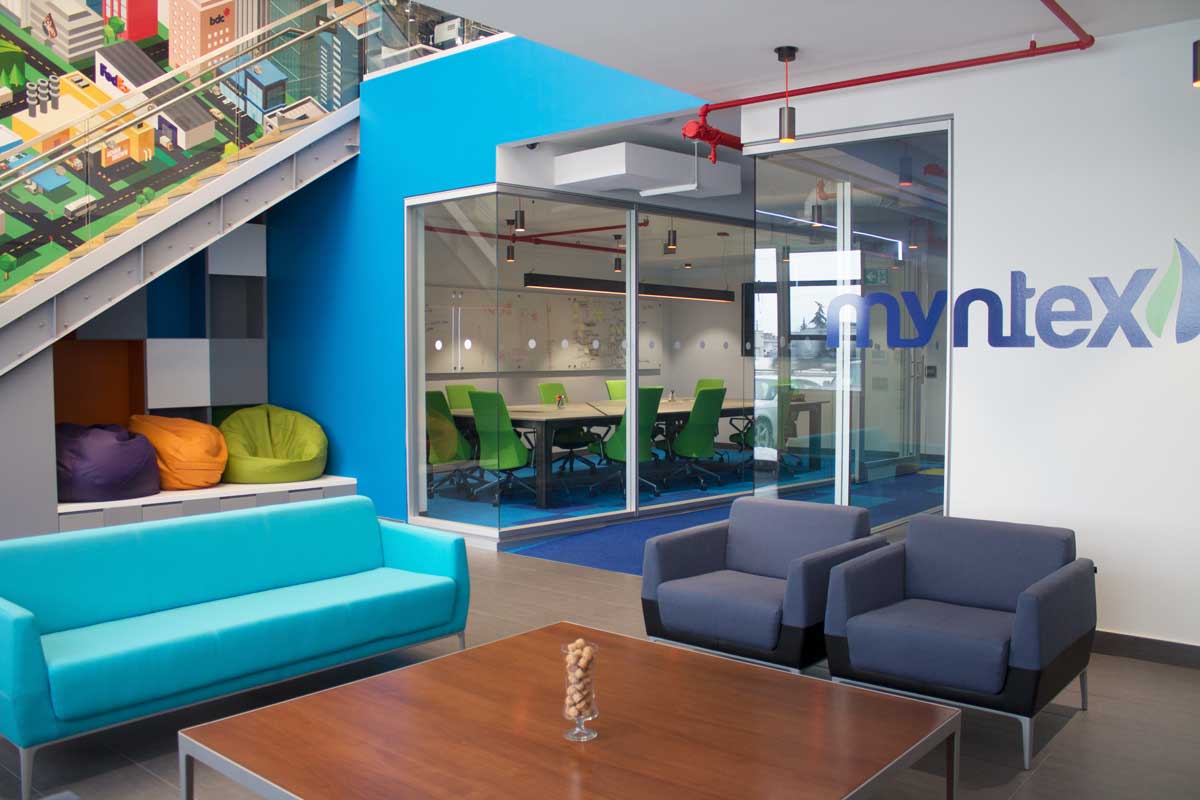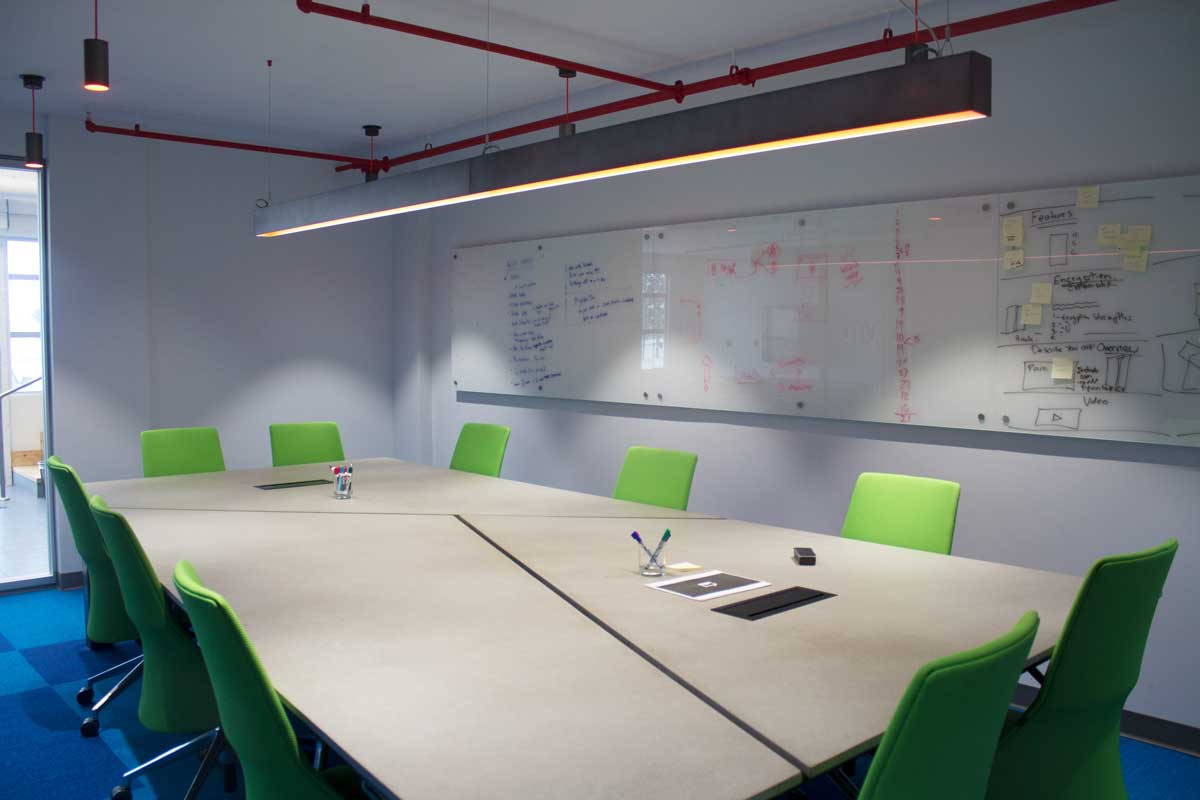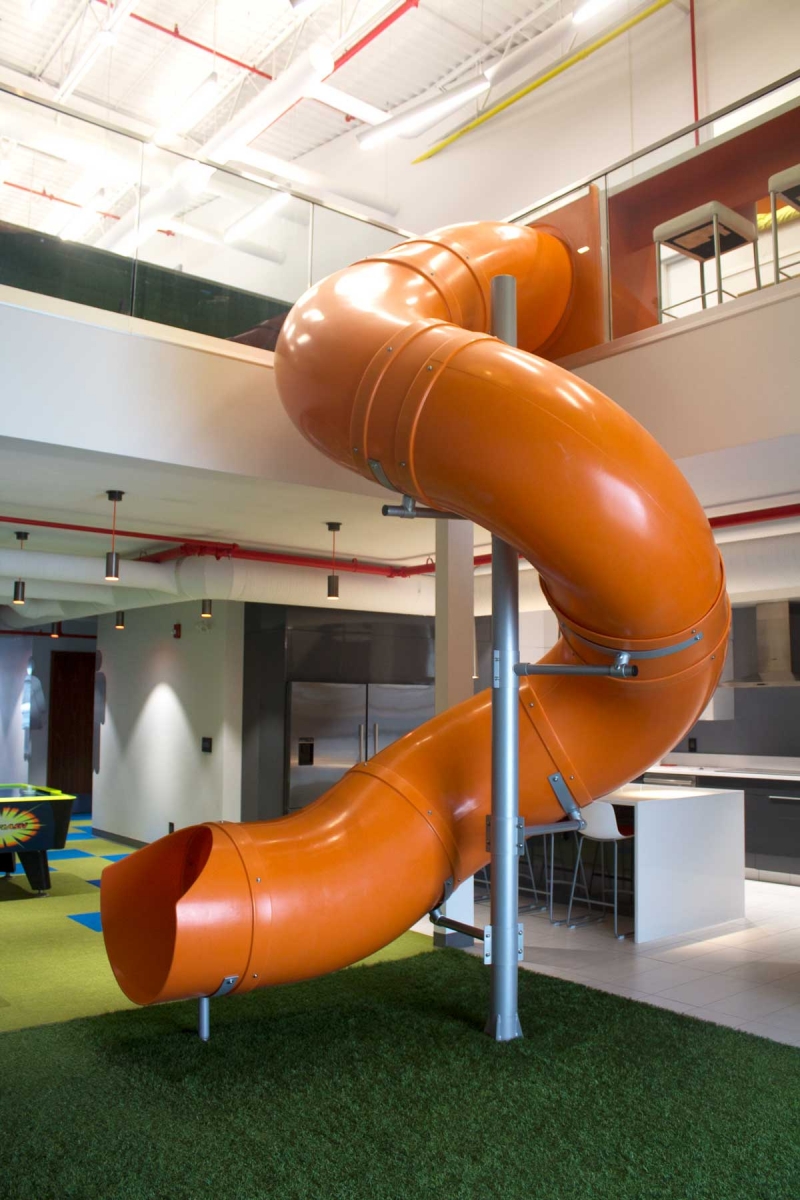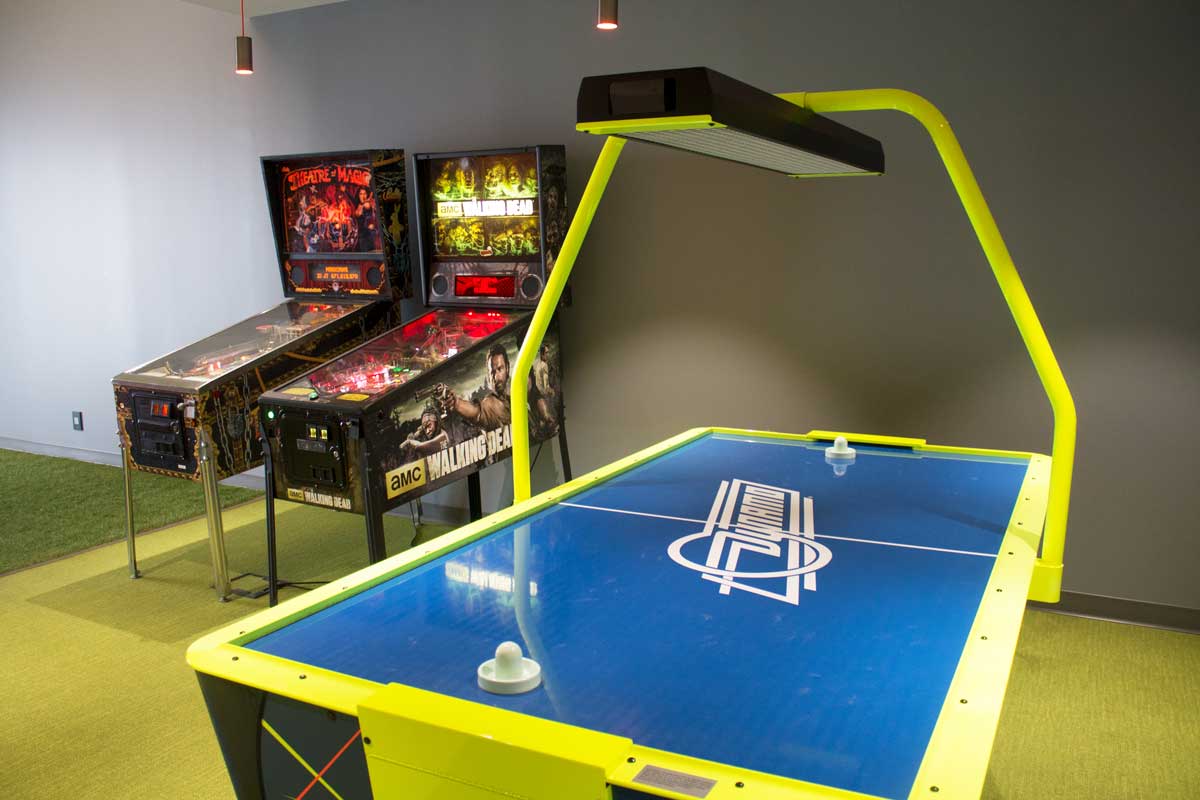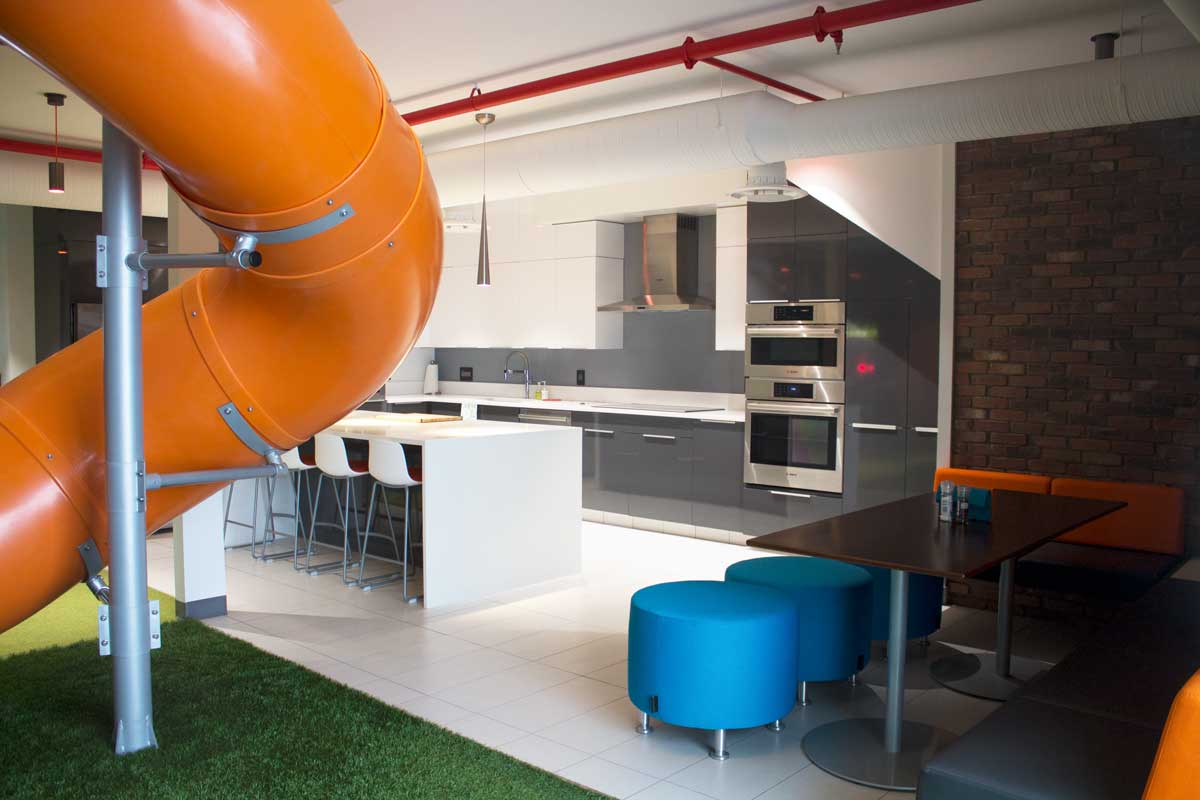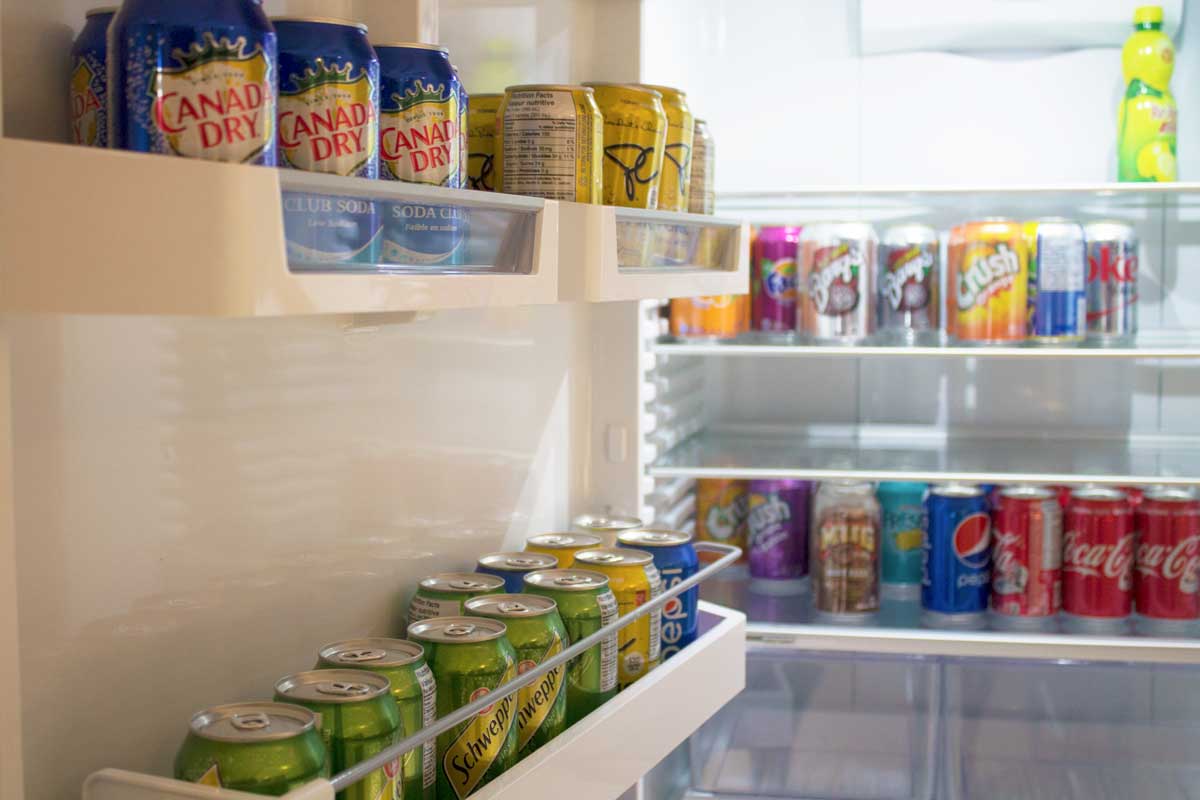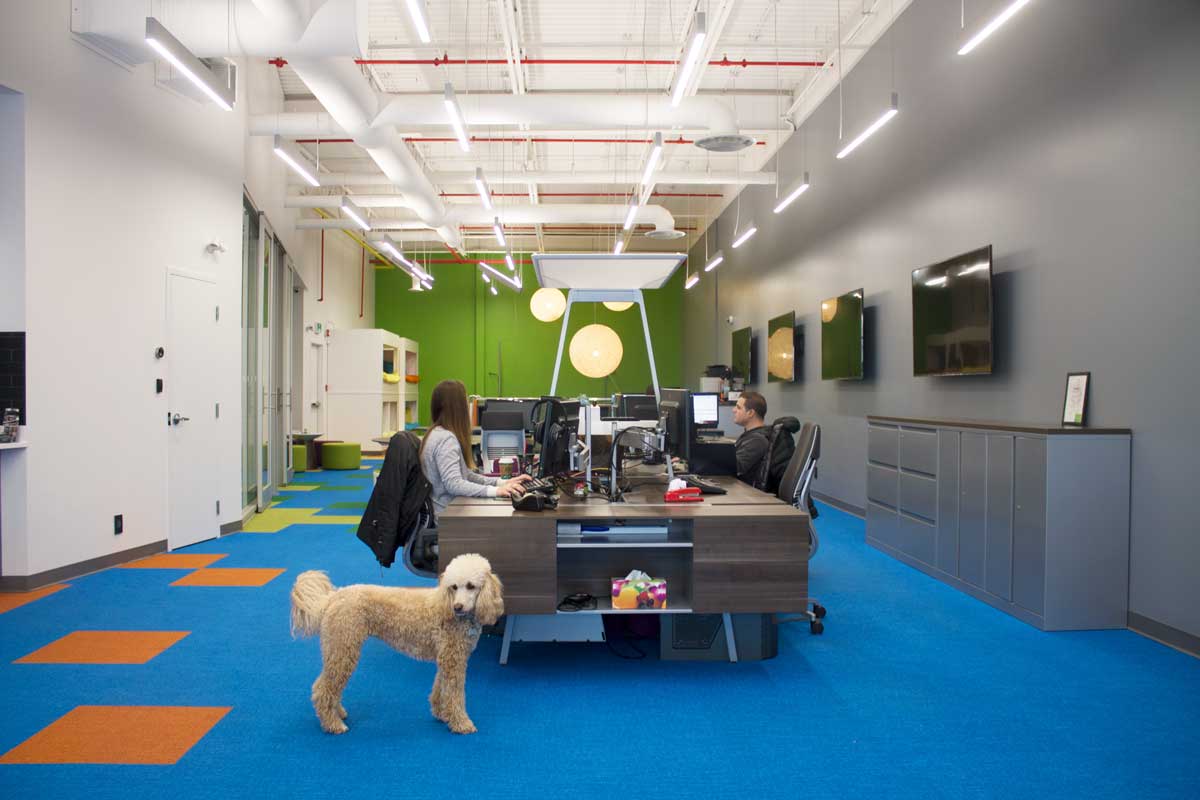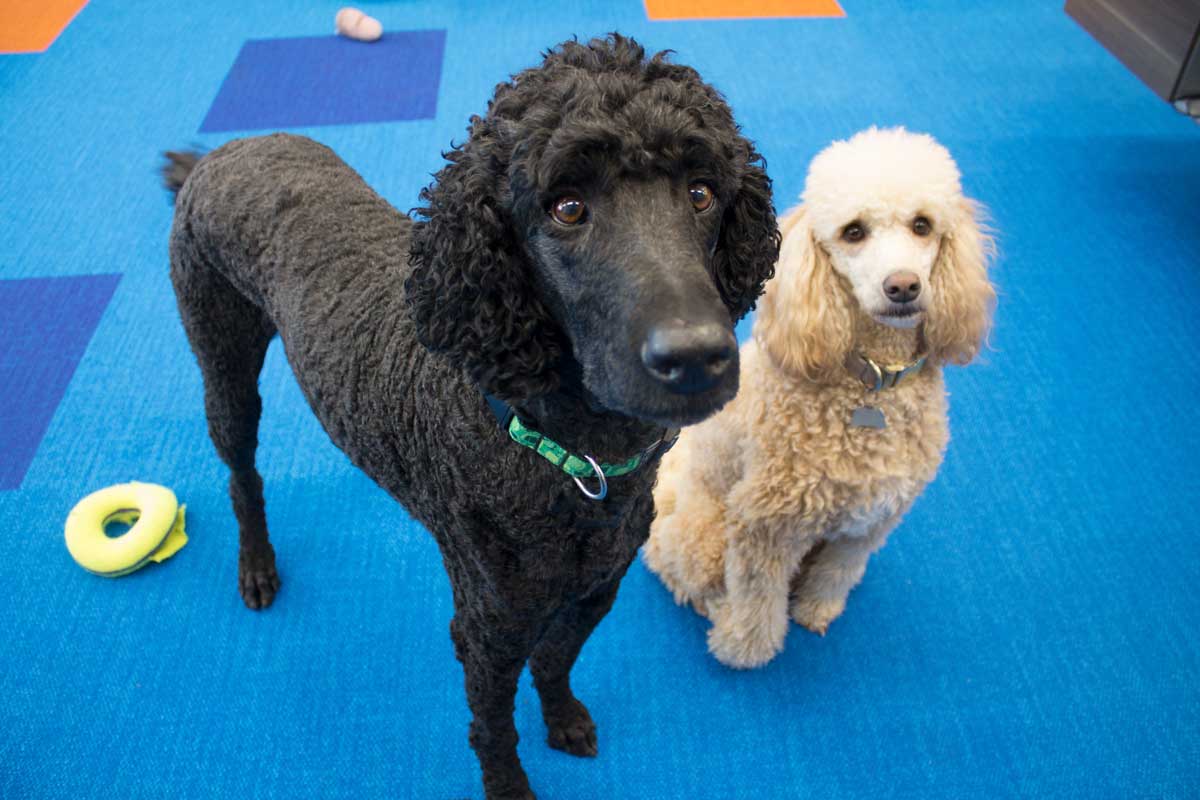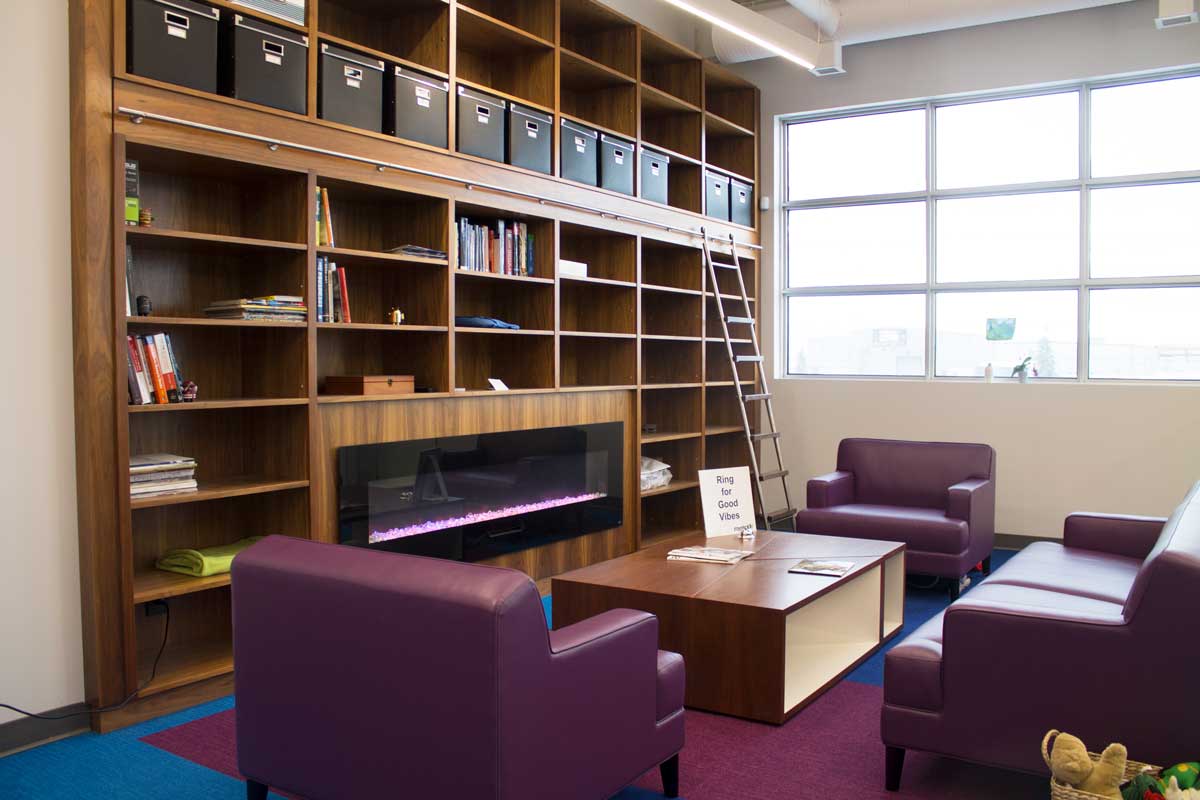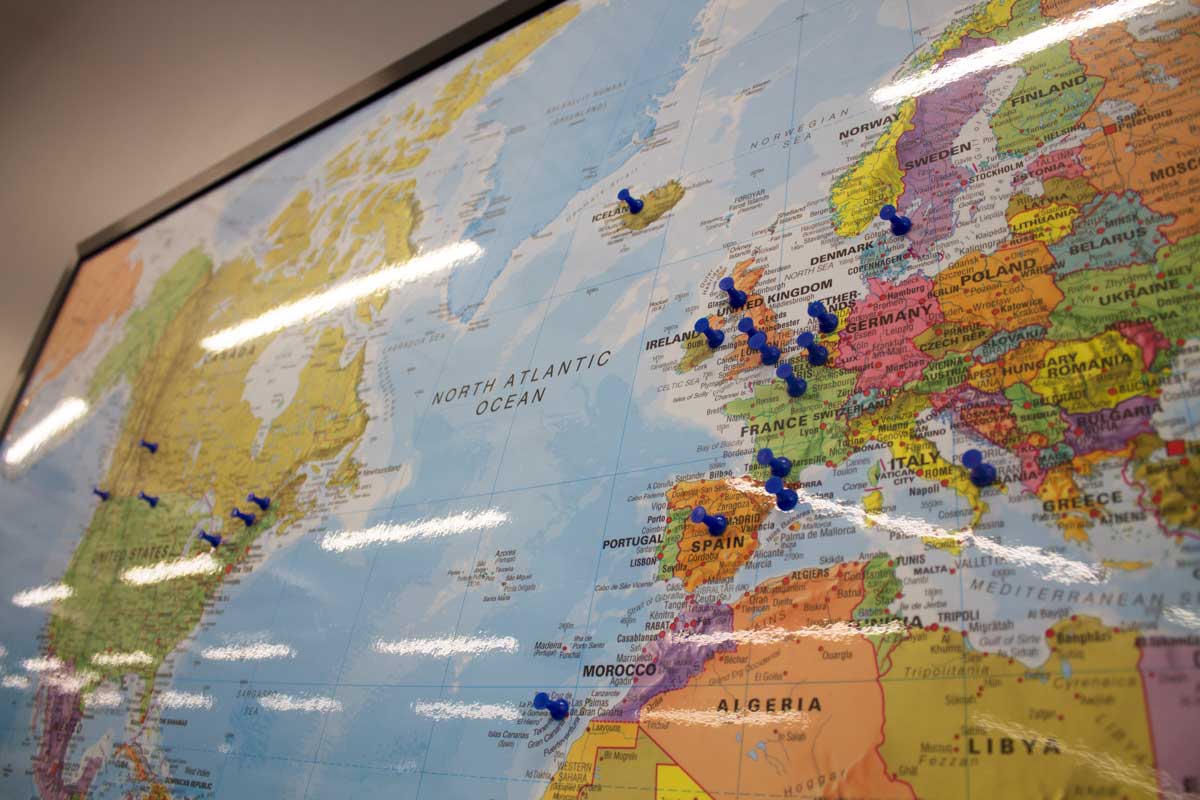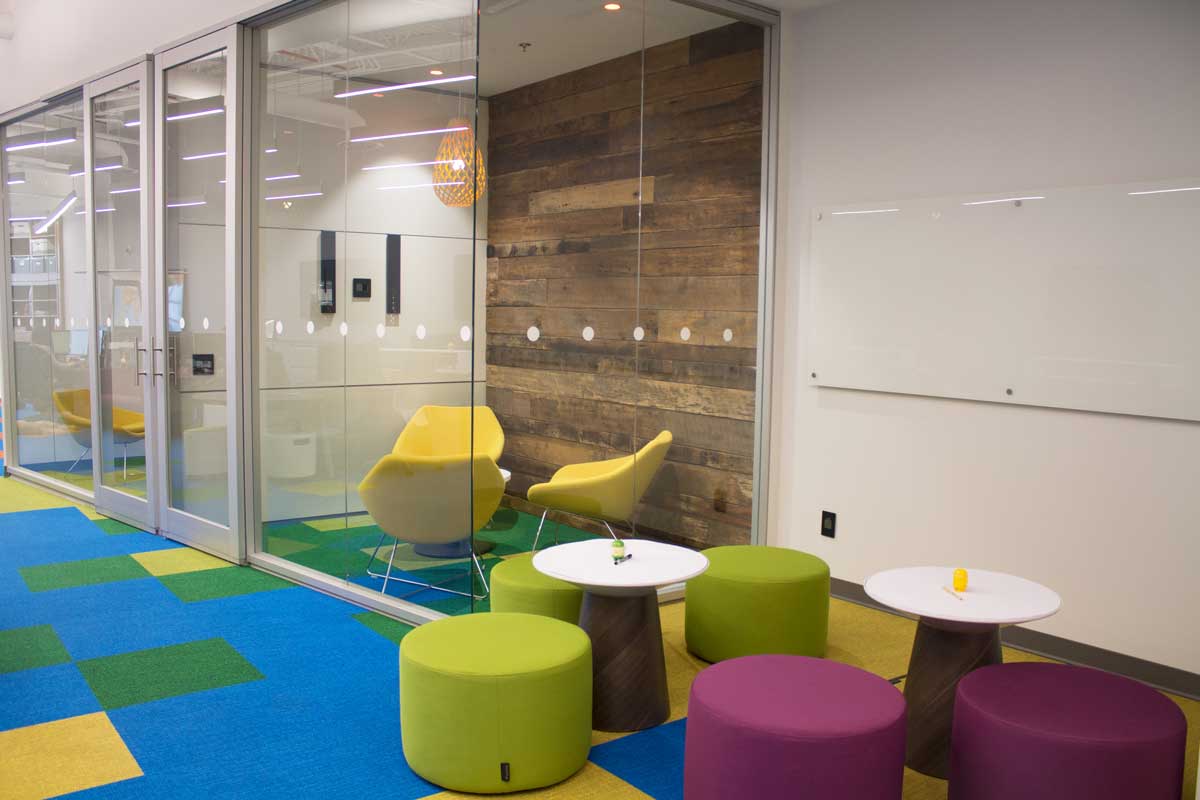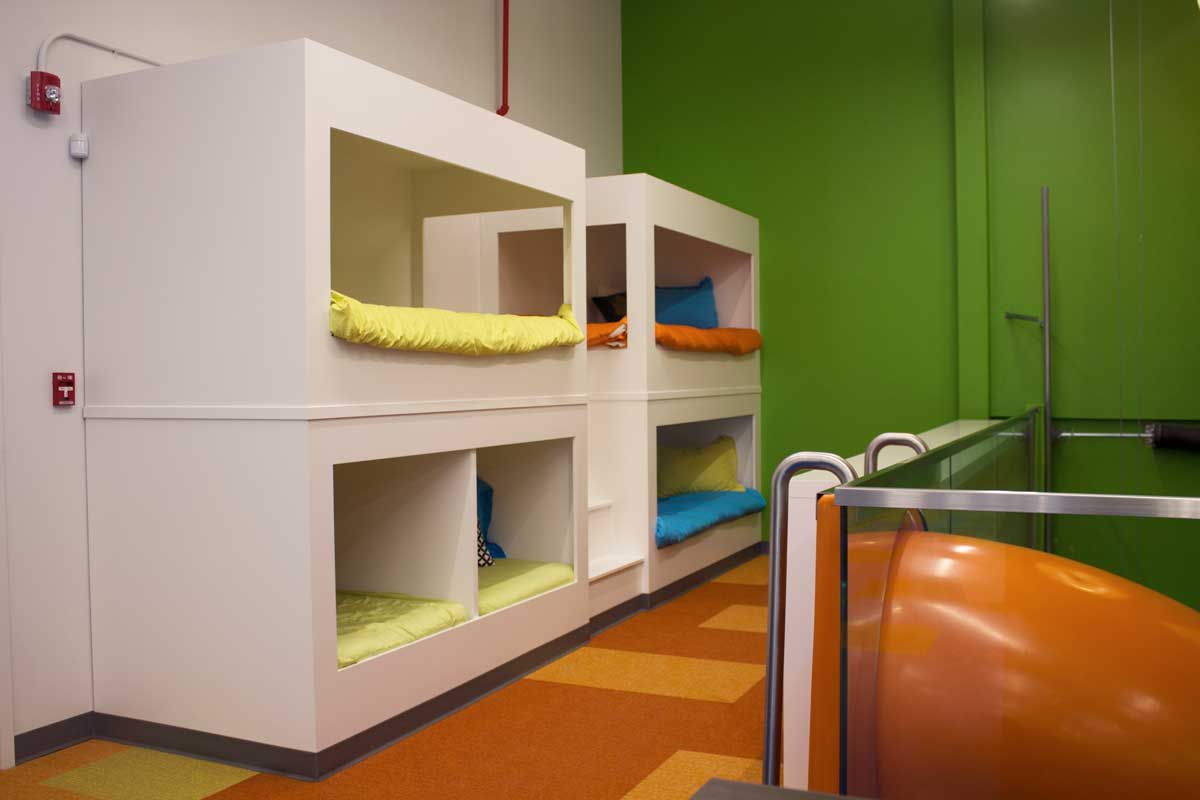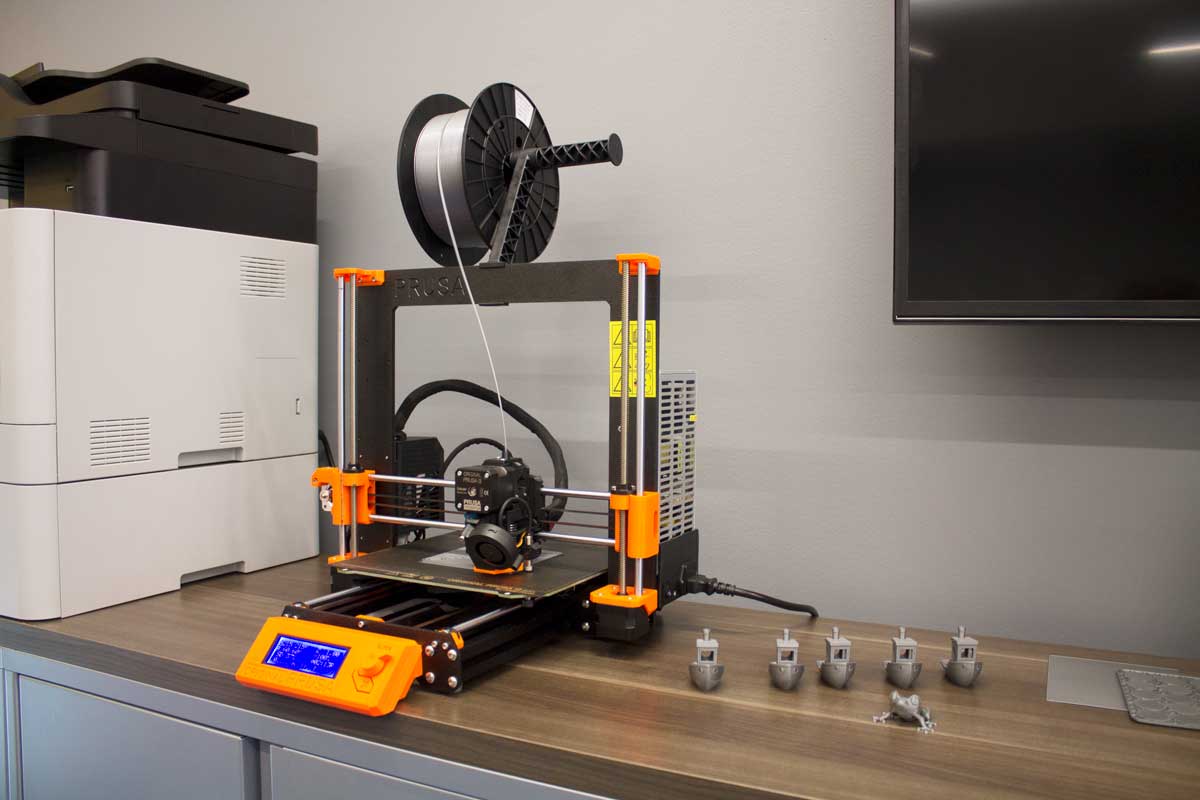 Do you have a suggestion for a Calgary office we should feature next? Tell us what makes the office space notable and, when possible, supply a few photographs for reference. Let us know.