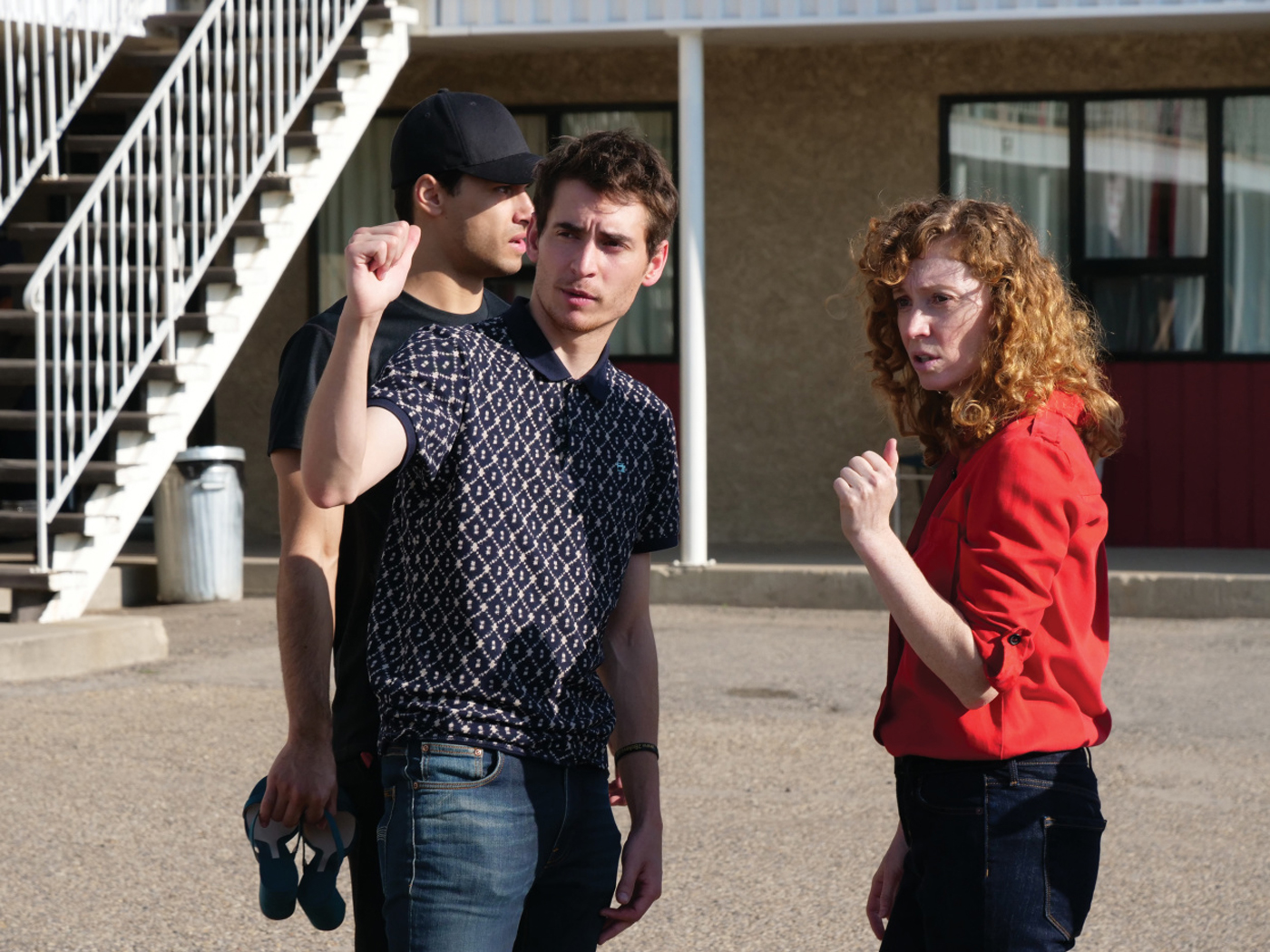 Twenty-five-year-old Levi Holwell has had a busy, but exciting year. His short film A Walk Down to Water won matching awards at Calgary and Edmonton's 2019 international film festivals for best Albertan short. The film also received five nominations, including two wins, at the Calgary Society of Independent Filmmakers' 2019 Stinger Awards and was selected for both the Slamdance Film Festival (a Sundance Film Festival counterpoint focusing on emerging filmmakers) and a Telefilm Canada showcase in Clermont-Ferrand, France, earlier this year. Water was one of four Canadian narrative shorts at Slamdance (one of nine Canadian short films across the festival) and one of six films chosen to represent Canada in France.
"Maybe a week before I heard from Slamdance, Telefilm Canada emailed me to say they were really interested to see my film," says Holwell on the rush of attention Water received after its Alberta festival run. As it turned out, he had to fly to France less than two days after returning from Utah. "I wasn't planning on those two big shifts, but I had to make it work," he says.
The film intercuts an unusually emotional day for an immigrant, played by Boban Stojanovic, working at a rural Alberta motel, with lush, dream-like sequences depicting his home country and the family he has left behind. To say the film evokes authentic emotion is a serious understatement. The climax scene in which the unnamed protagonist calls home shows Stojanovic, a non-professional actor and Serbian refugee who works for Calgary's Centre for Newcomers, drawing on his own experience of what it's like to live far away from where you've grown up. This scene also uses footage of majestic forests and a pristine beach at night, images captured guerilla-style by Holwell while roaming Demark's countryside on a family trip and connecting with distant relatives. "I wanted it to feel so distant," he says. "That was an appealing part of going to Denmark; I wanted to go somewhere I hadn't been before, that was literally on the other side of the world."
A Walk Down to Water is just one of several films produced by Leftside Pictures, the company Holwell started with fellow filmmaker and high-school classmate Gabe Romero in 2015. Neither of the pair attended film school but have taught themselves just about every aspect of bringing a film to life and they take turns filling various production roles. Their next endeavour is Berlin Castro, a short directed by Romero about two young employees at a publishing house who accidentally destroy an important work and must create a forgery to avoid being fired. It is planned for release this year.