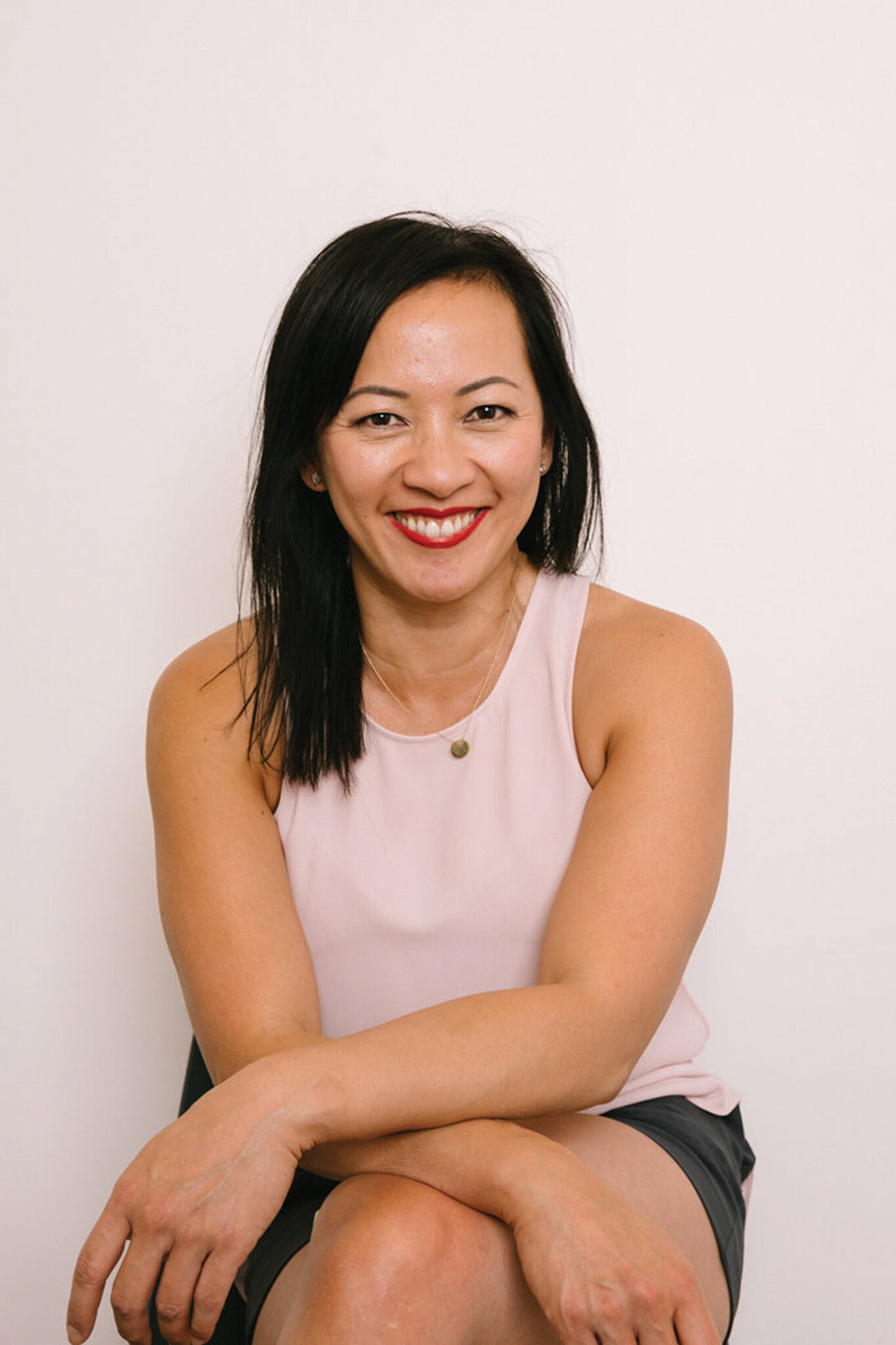 Margarita de Guzman began her archaeology career in the U.K. and worked across Europe and Canada, before returning to Alberta in 2005. "For me, the joy of archaeology is in the discovery, so I find joy in finding things that are rare," de Guzman says.
Though she has a masters degree, her work as an archaeologist in the U.K. was considered an unskilled vocation, with wages she says were "equivalent to an unskilled labourer." Whether it was that disparity between education and wages, or the long hours and travel, de Guzman noticed there were fewer and fewer female colleagues working alongside her.
Back in Alberta, where archaeology is considered a professional career with a living wage, de Guzman felt a renewed sense of optimism for her work. Even so, female peers in career positions were still few and far between.
"As my career [has] progressed, I've seen women less willing to stand up for themselves, have less confidence and more imposter syndrome," she says.
That led de Guzman, in January 2023, to launch The Fair Field Foundation, a supportive community that provides women-led engagement, mentorship, educational and networking opportunities for archaeologists, as well as other fields.
Ultimately, the goal is to create a community that supports sustainable career longevity. "We decided on the name The Fair Field Foundation because it wasn't limited to archaeology and it wasn't limited to women," de Guzman says. "The issues that we have as women in archaeology are faced by women in general and across different industries. People of every discipline can participate with us in everything that we do, and it's not just [for] women, it's [for] anybody that feels that they haven't had a fair shot and that they're facing any systemic and inherent issues."
Three Archaeologists From The Fair Field Foundation Share Their Most Thrilling Finds
Individual stakes that make up a several- thousand-year-old fish weir site in Minette Bay, Haisla Territory, B.C.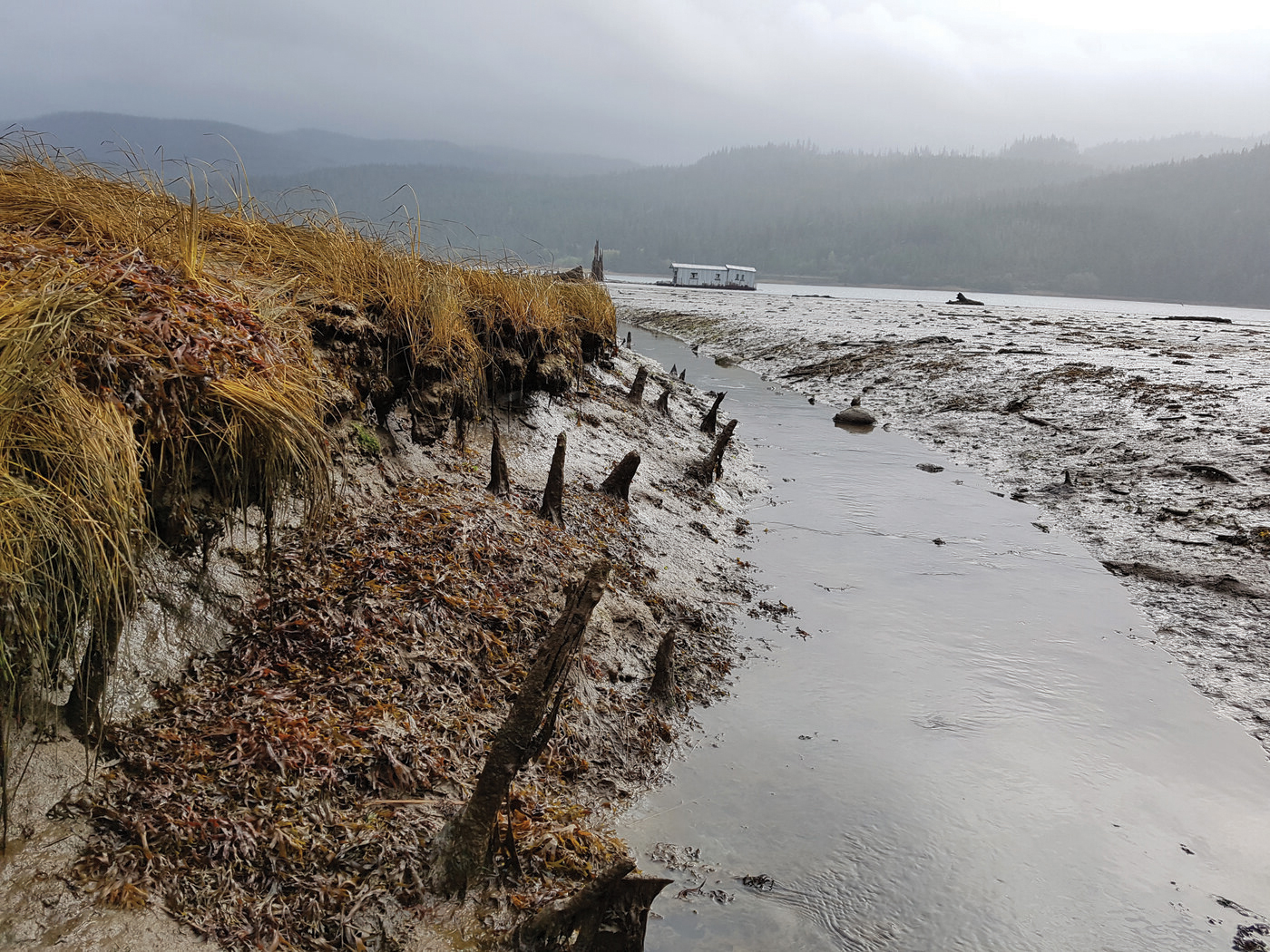 "This project provided the impetus to develop an internship for a Haisla member to work as a conservator with these materials and ultimately aid in Indigenous heritage capacity-building." Jennifer M. Botica, PhD, RPCA, RPA, CAHP
Base of a Clovis projectile point dating to ca.11,050 to 10,800 Before Present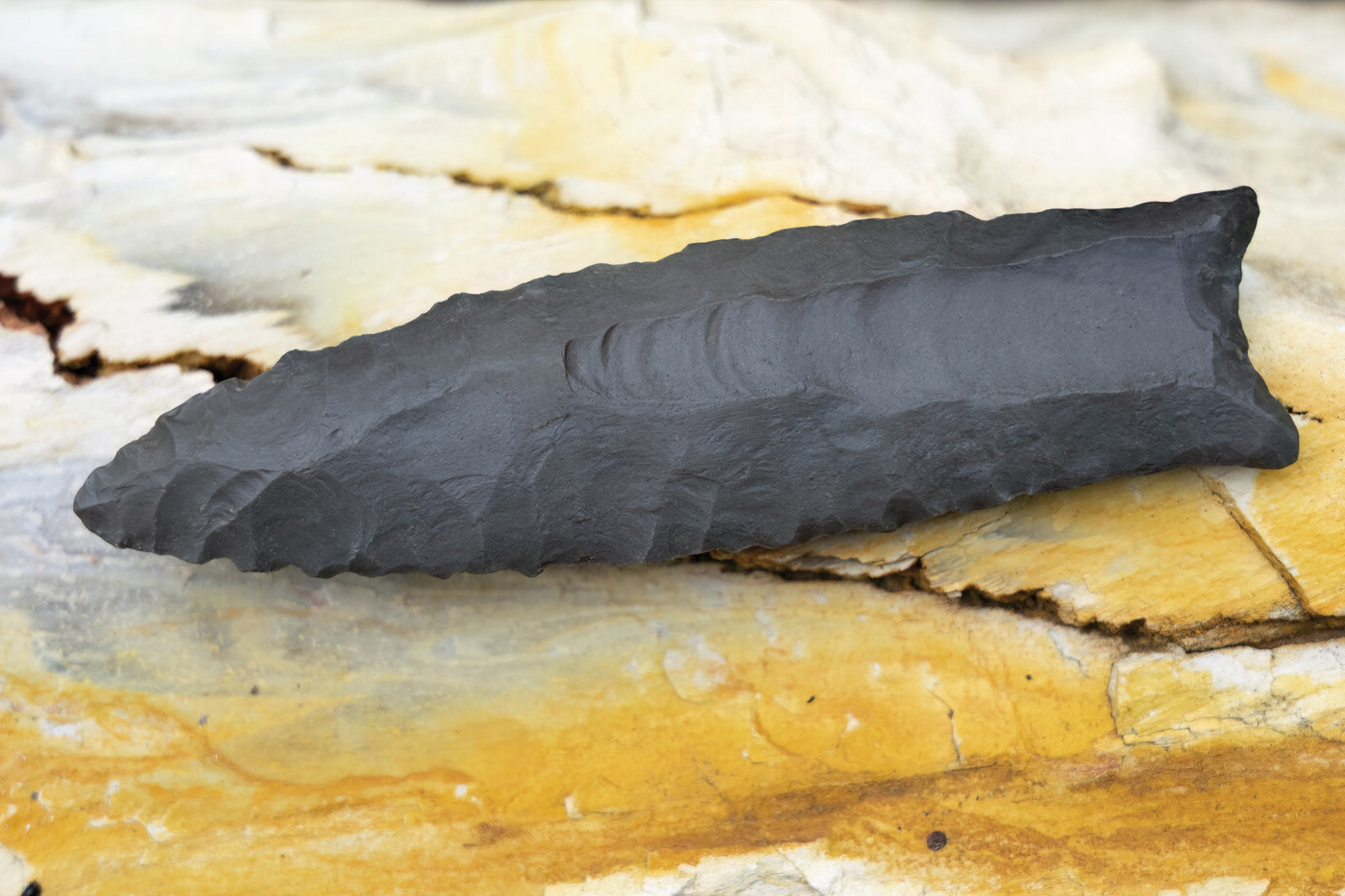 "Years ago when I was a young archaeologist, I came across [this]. I've found many other artifacts since, and the awe of discovery is always the same. When you consider that the last human being to hold the object was 2,000, 6,000, 10,000 years ago, one can't help but wonder about who that person was." Laureen Bryant, M.A.
3D scan of an 18th-century, stacked-stone foundation feature found in 2019 during a pedestrian survey in the St. Croix (Shoodic) River area, N.B.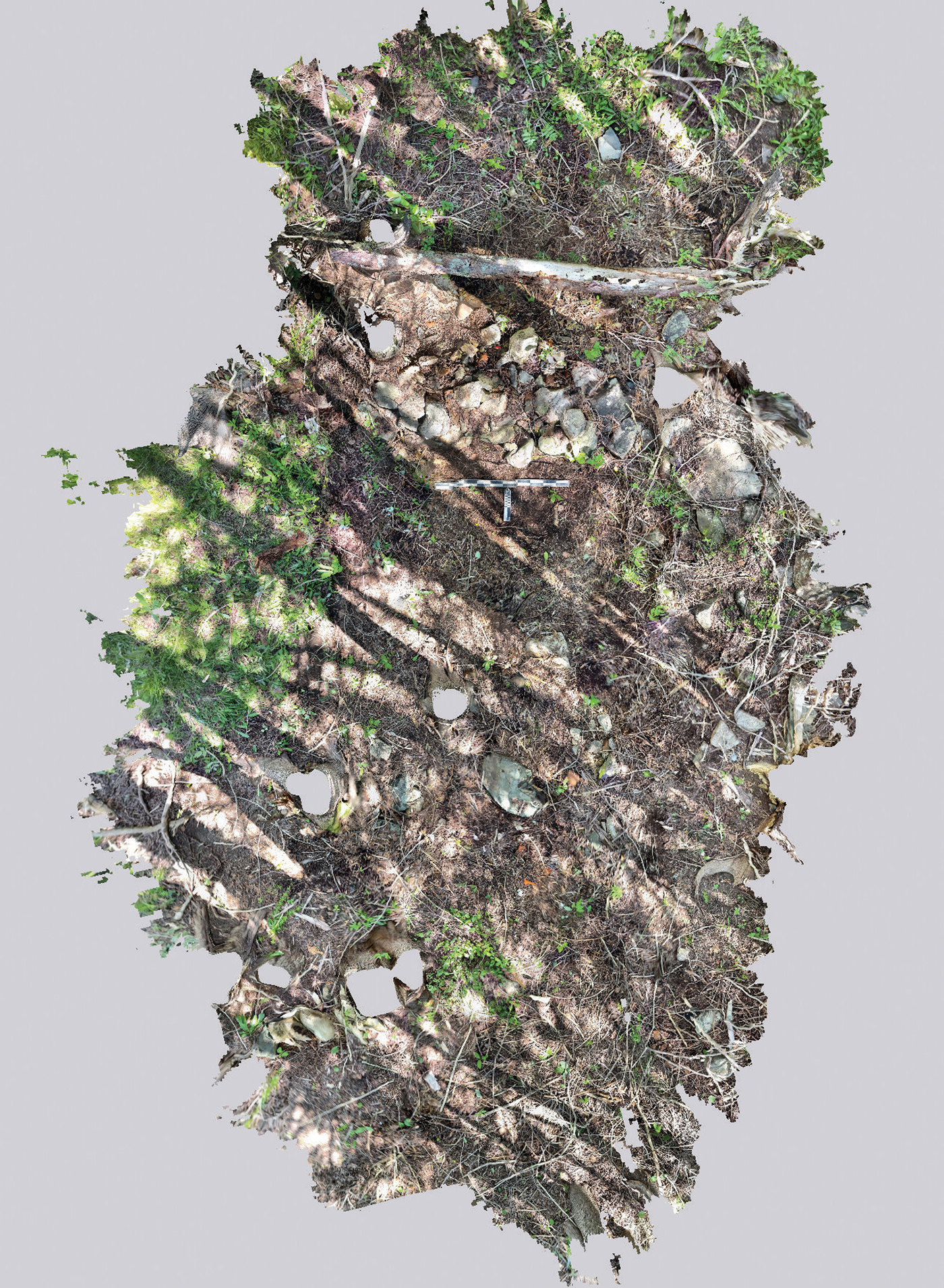 "Archaeology is like CSI: … when we find that piece of evidence that just blows the whole known history of the area out of the water, it's the most exhilarating feeling." Chelsea Colwell-Pasch, MMA, RPA