Artist Lisa Brawn at work at her home studio.
Julya Hajnoczky
Lisa Brawn is a woodcut artist working primarily in the portrait genre. Her unmistakable bird portraits in vibrant jewel tones are her mainstay, but Brawn also produces portraits of people in series such as Take Me to Your Leader (cult leaders), Canadiana (Canadian icons such as Rex Murphy and Margaret Atwood), and Honky Tonkin' Honey, Baby.
What got you started in this line of work?
At ACAD I was in drawing, but seeing the work of printmakers I got really interested in it and decided to teach myself. In the beginning I had about a 90-per-cent fail rate, but I just carried on. I gradually became more skilled and confident and eventually I decided to just go for it full-time, and gave myself six months. The first three days of the first art market I did, nobody bought anything and I was so upset. But then on the fourth day, all these people came back and bought work. That was the first stepping-stone, and now I've been doing this full time for eight years.
Where are you most productive?
There are a few places. I take the dogs for a run every morning and that's when I get to think. All of my ideas can mash up against each other. I go every day, and it's very grounding because I get to see the seasons gradually change and the birds that come and go.
I also love sitting in here in the sun in my home studio with Eugene (the finch), who keeps me on track. You can see him looking at this and thinking, "Don't use that cadmium red!" I like working at a home-based studio because I can just work all the time. I don't have to get all settled then leave and go home to feed the dogs. A favorite quote of mine is "inspiration exists, but it has to find you working," so that's what I do; I like to work intensely.
How were you inspired to start this project?
I had an interest in birds, and this was a way for me to explore that. I've always been preoccupied by birds. I can't go for a walk without noticing them. I didn't think it would be possible to convey a good likeness of a bird, to capture all those details, with a woodcut but I decided to give it a try. Luckily it worked out, and then the challenge was to capture the personality or character that you see in their eye, or in the little details like the pinfeathers. Now I'm able to describe all these tiny details and that's so addictive to me. And I just fall in love with them. These owls, and bluebirds, what's not to love? They're so interesting!
What are you planning next?
I'm working on these mechanical horses that I bought in 2013. I bought 30 of them. They'd all been sitting neglected. They were getting rusty and the paint was peeling and they needed rewiring and mechanical work. So I got to work on them, soda-blasting the peeling paint off, doing some repairs, basically just getting them working. I had them all out in the field at Fort Calgary for Beakerhead in 2014 – it was beautiful.
Next I collaborated with Decidedly Jazz Danceworks. They built the show Year of the Horse around them.
The next thing I'd like to do is take those eight horses that were converted to battery and make them solar-powered, and get the horse bodies chrome-plated or somehow reflective and put them out at the Leighton Art Centre just so the bodies will reflect the trees and the sky and the grass. They'll look like magic horses or spirits or something running through this landscape.
Who are some of your favourite makers?
My favourite is Camilla Engman. Her work is very mysterious and so quiet. And can you believe I actually have a Camilla Engman painting and a print? My other favourite is Margaret Kilgallen. She was a San Francisco painter and graffiti artist. She'd make these giant paintings. They just boggle my mind. Of course I love our local artists too like Laura Sharp and Bee Kingdom Glass.
---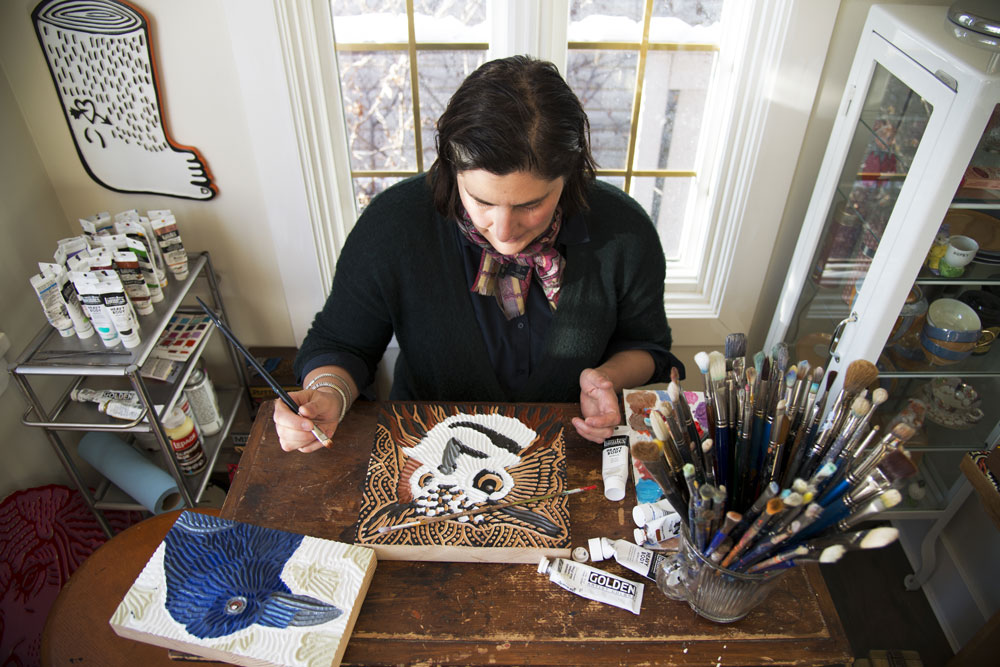 photography By Julya Hajnoczky
Brawn applies paint to an owl woodcut in progress.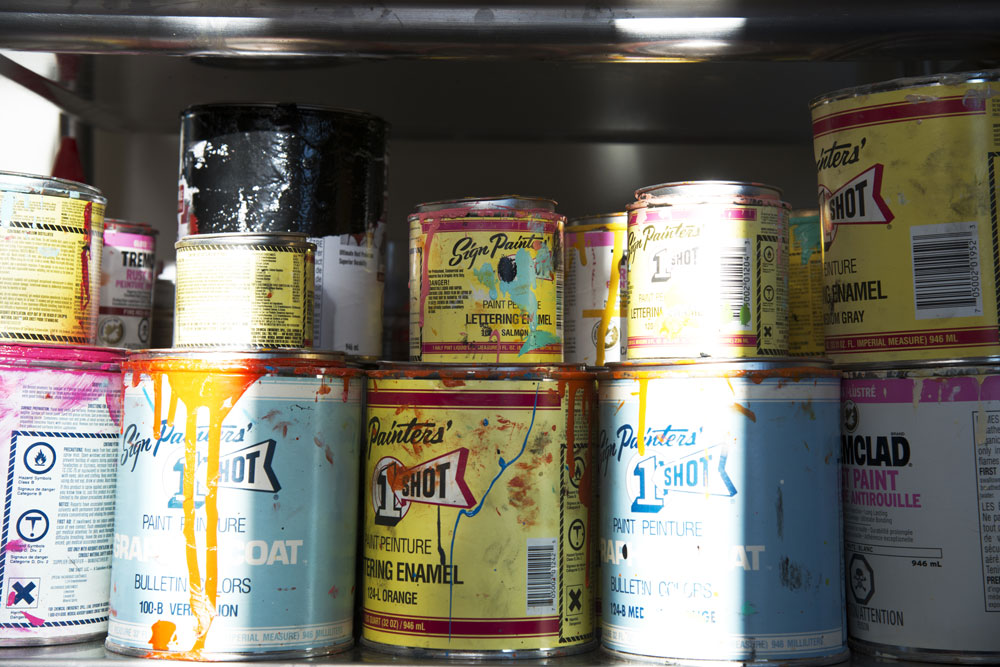 Brawn keeps a good supply of her favorite enamel paints on hand.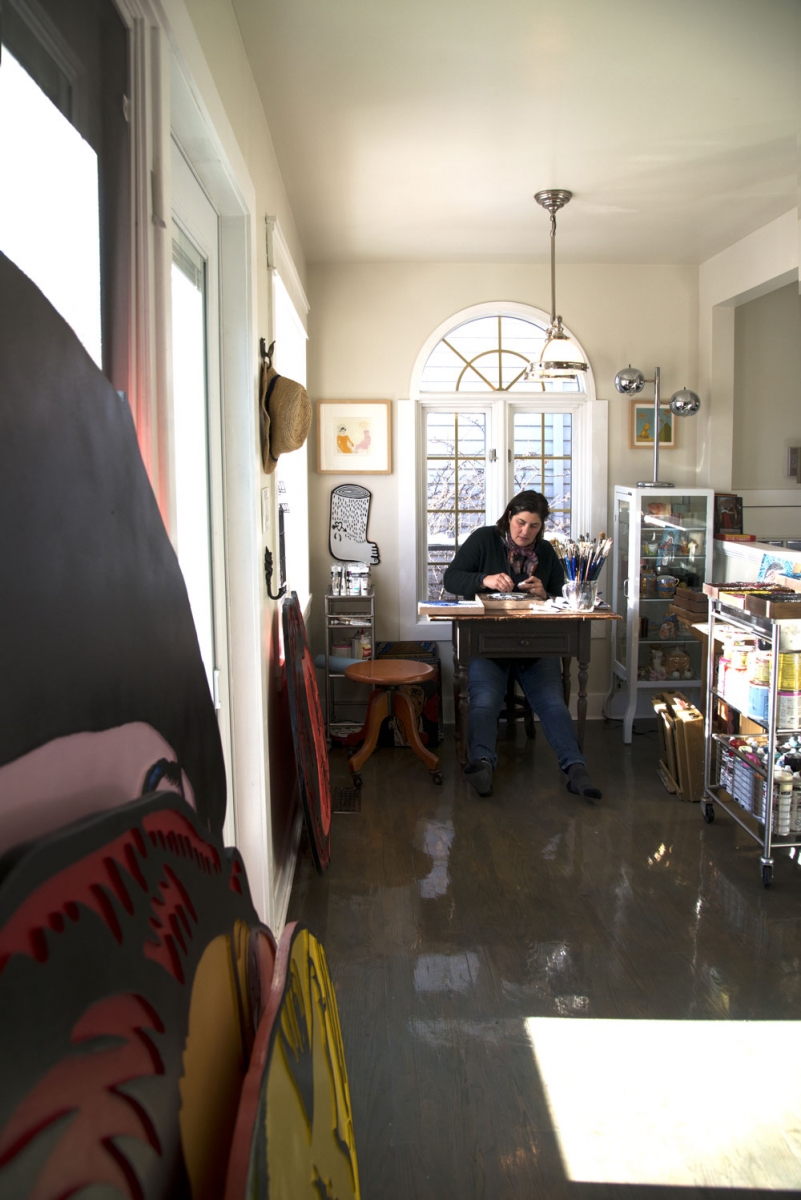 Brawn's home studio gets plenty of natural sunlight. A work by a favorite artist, Camilla Engman, hangs behind her on the wall.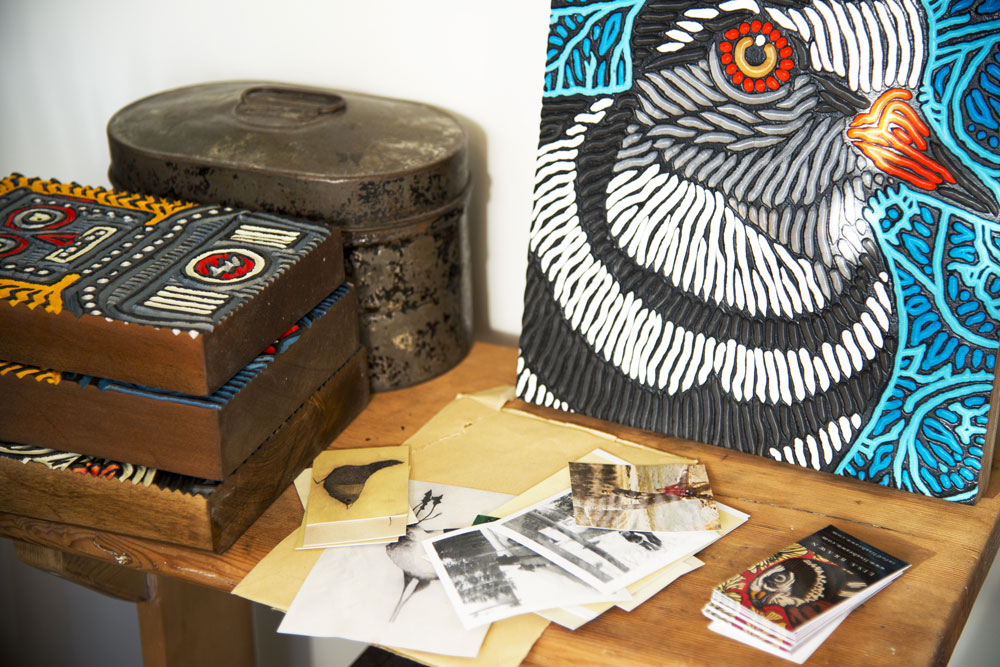 Bits of inspiring ephemerae hang out with one of Brawn's birds and some of her robot portraits.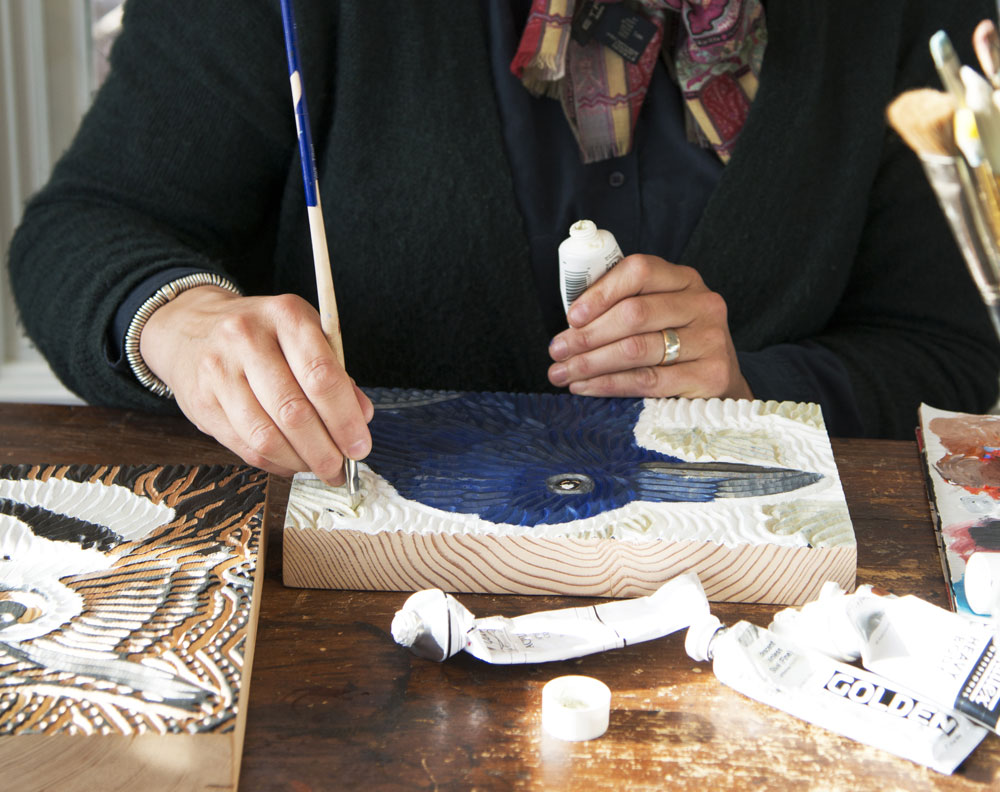 Painting another woodcut in progress. Brawn works mainly with salvaged and reclaimed wood, such as this Douglas fir.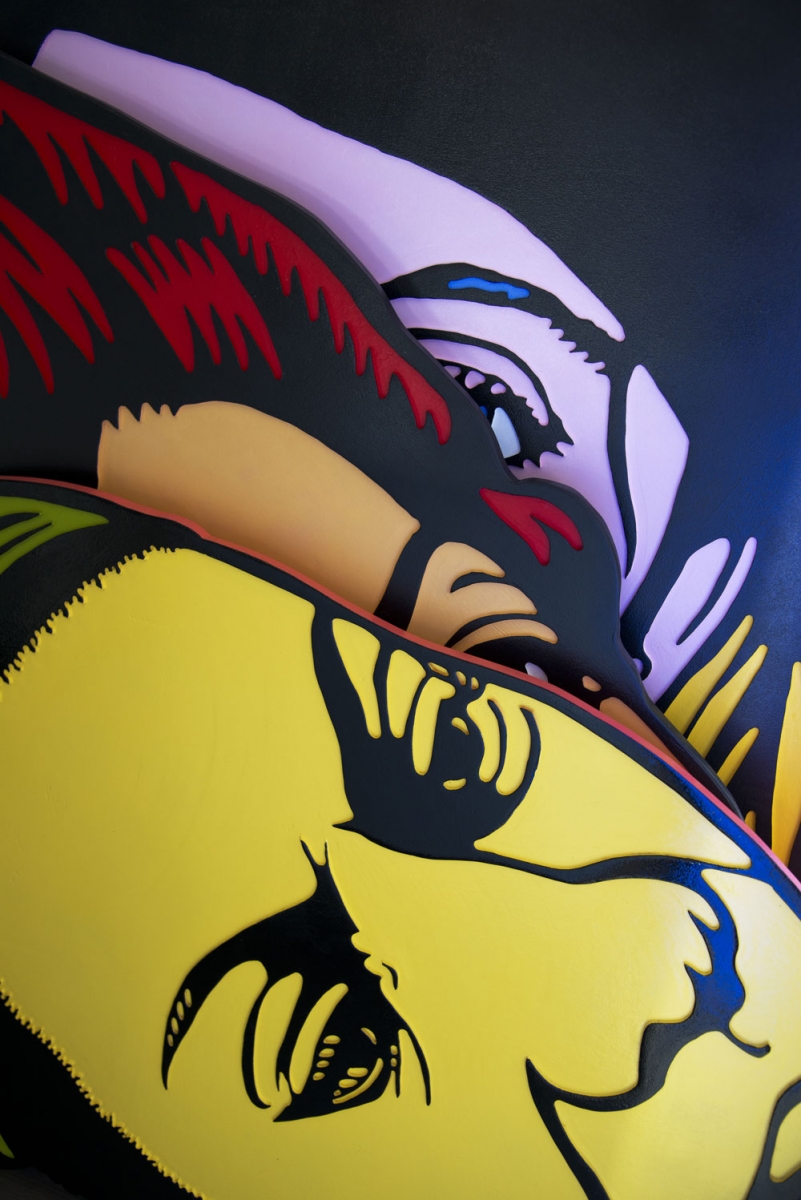 Some of the pieces from Brawn's recent Popsho exhibit at Ruberto Ostberg Gallery.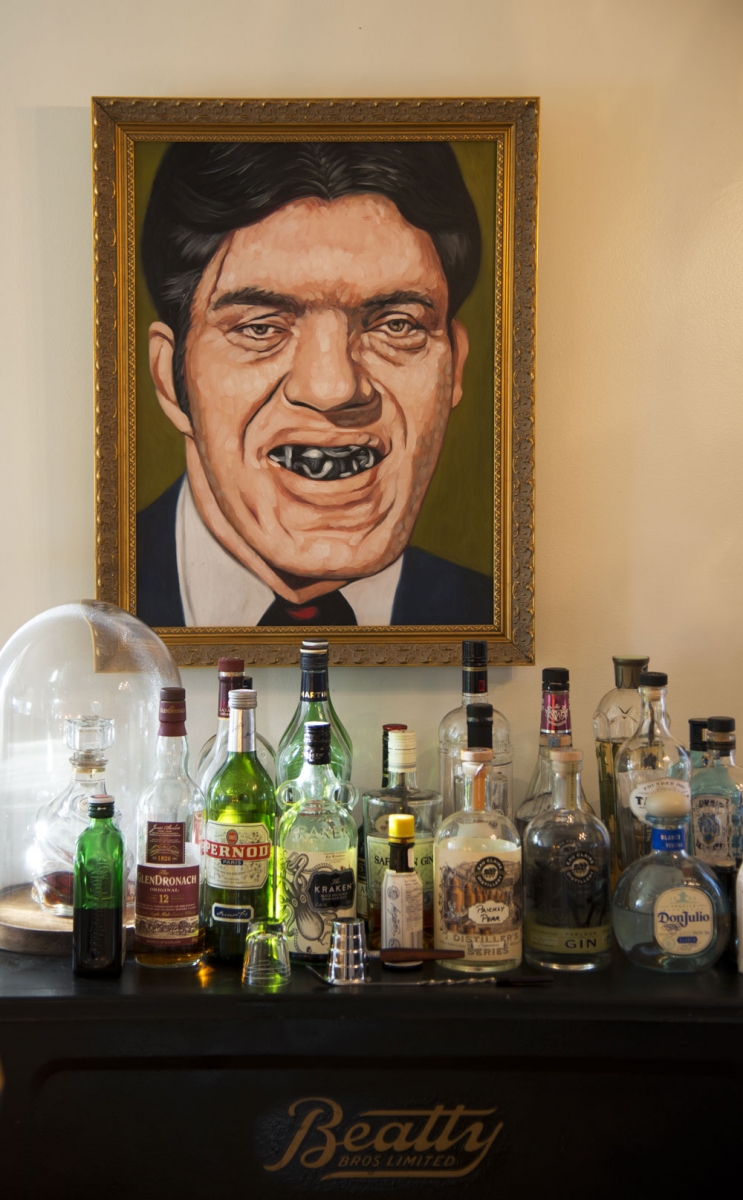 Bond character Jaws, an oil painting by Lisa Brawn for a show in her Sugar Cube window gallery. (She could only afford one frame, so she switched out the paintings, showing one at a time).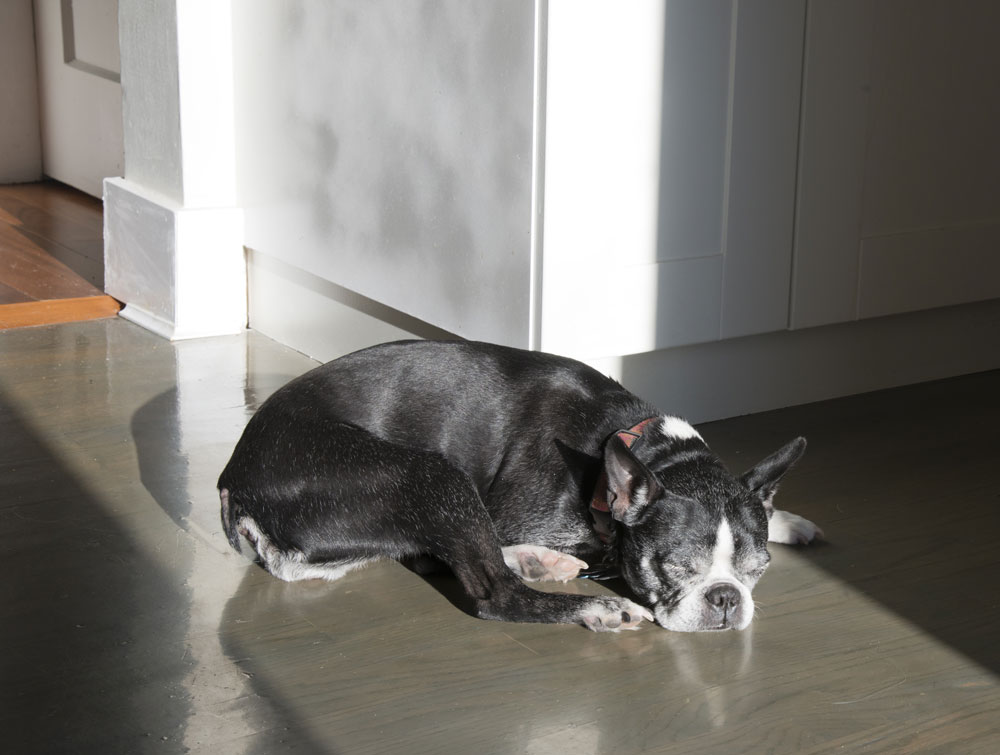 Studio-mate Zsa Zsa basks in the sun.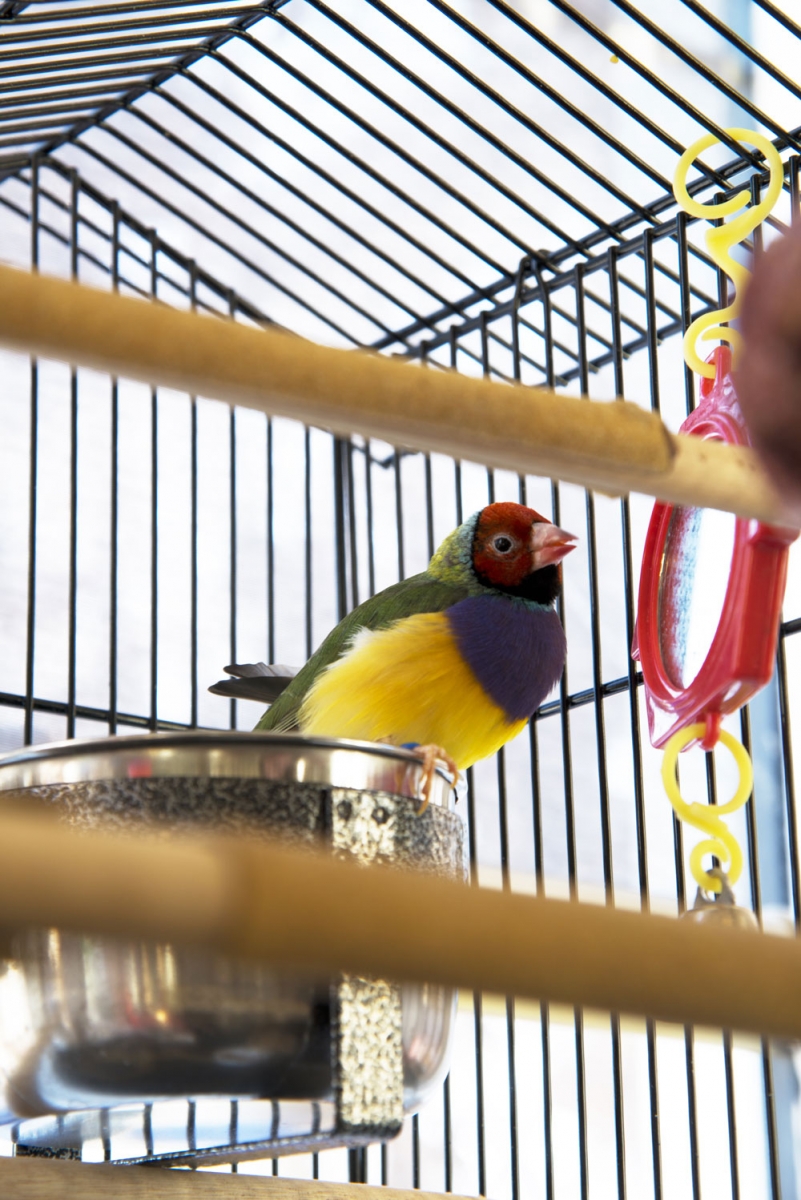 Studio-mate, Eugene.