Laval St. Germain has been a bike commuter for the past two decades, even during the years when his workplace was the Calgary International Airport. But for the 48-year-old Calgarian, an extreme adventurer whose "vacations" have included rowing across the Atlantic and climbing Mount Everest, waking up at 5 a.m. to bike from his home in Mount Royal to the outskirts of the city during a winter squall is just a good first workout of the day. "I go to the gym often, but I don't spend a lot of time there. I'm in and out. I don't like being inside," he says.
St. Germain, who currently works as a pilot for Canadian North Airlines, has set national and international records by boat, bike and on foot. Last summer, he rowed solo across the Atlantic to raise money for the Alberta Cancer Foundation, completing the journey in a world-record 53 days.
In 2010, he became the first Canadian to summit Mount Everest without the aid of supplemental oxygen. He has cycled from the Arctic Ocean to the Yukon during the winter, an expedition that took two attempts after the first was thwarted by a frostbitten toe. He also cycled the Dempster Highway between Inuvik, N.W.T., and the Yukon with two of his kids, making them the youngest cyclists to complete the ride.
Among St. Germain's other accomplishments: he's climbed and skied down Iraq's highest peak, competed in six ultramarathons and summited the highest mountains on six of the world's seven continents. "I seem to really have a propensity to suffer," he says.
St. Germain describes his athletic drive and desire for adventure as being like an addiction, one he's had since childhood. He started lifting weights at eight years old and, in his teens, pursued mountaineering, fishing and backcountry and telemark skiing. By his mid-20s, he'd adventured in the Andes, the Caucasus and the Amazon. He met his wife, Janet, in 1992 and they had three kids, with whom they've travelled the world.
But St. Germain's adventures are also driven by tragedy. In 2014, he received a phone call in the middle of the night telling him his eldest son, Richard, then 21, had died canoeing in the Northwest Territories. The loss permanently changed him.
"That makes you live differently, when you have a loss like that," St. Germain says. "It shows you how fragile and short this life is." Since then, his adventure pursuits have become a form of therapy. "For me, to be running down a mountain trail or rowing in the middle of the Atlantic or up in the Canadian Arctic, that's the best way to deal with Richard's death," he says.
St. Germain aims to maintain a high level of functional fitness all the time. He runs for about an hour and strength-trains daily, cycling through programs featuring barbells, dumbbells and body weight. He's an avid trail-runner who seeks out unusual routes on his work travels – one of his favourites is the 7,200-step staircase on China's Mount Tai.
Closer to home, St. Germain likes to cycle to the base of Moose Mountain near Bragg Creek, then run to the summit and down again before cycling back to the city. His personal record for the 167 steps at McHugh Bluff (a popular outdoor training spot on the north side of the Bow River, overlooking Memorial Drive) is a whopping 57 sets, running the stairs two at a time. He tracked each round on a baseball umpire's clicker.
St. Germain says that, for him, it's not enough to be strong enough to pull off a feat like climbing Everest in ideal conditions; instead, he wants to be able to handle the things that go wrong. "You have to be fit to go up hills, obviously, but you have to be even fitter to save your partner who has fallen in a crevasse," he says.
His day job flying Boeing 737s keeps him mentally sharp for his high-risk adventures. As a pilot, he was trained not to panic in emergencies – a skill that proved useful last summer in the Atlantic when his boat started to drift away while he was cleaning marine growth from the bottom. Fortunately, he was properly roped to the craft, which saved his life. "I know what death does to a family. I'm hyper-aware of that," St. Germain says. "I try to be as prepared as possible so that tragedies don't happen. I'm bound and determined not to leave my legacy as, 'Why didn't Dad do this?'"
At this point, St. Germain is unsure what his next adventure will be – a weeklong trail run down the spine of the island of Corsica is tempting – but first he needs to rebuild the strength lost in his legs after spending two months in a rowboat crossing the Atlantic. "It's incredible how hard it is to recover from that," he says. "I've never been so out of shape in my life as I was after that."
---
A glimpse into some of Laval St. Germain's adventures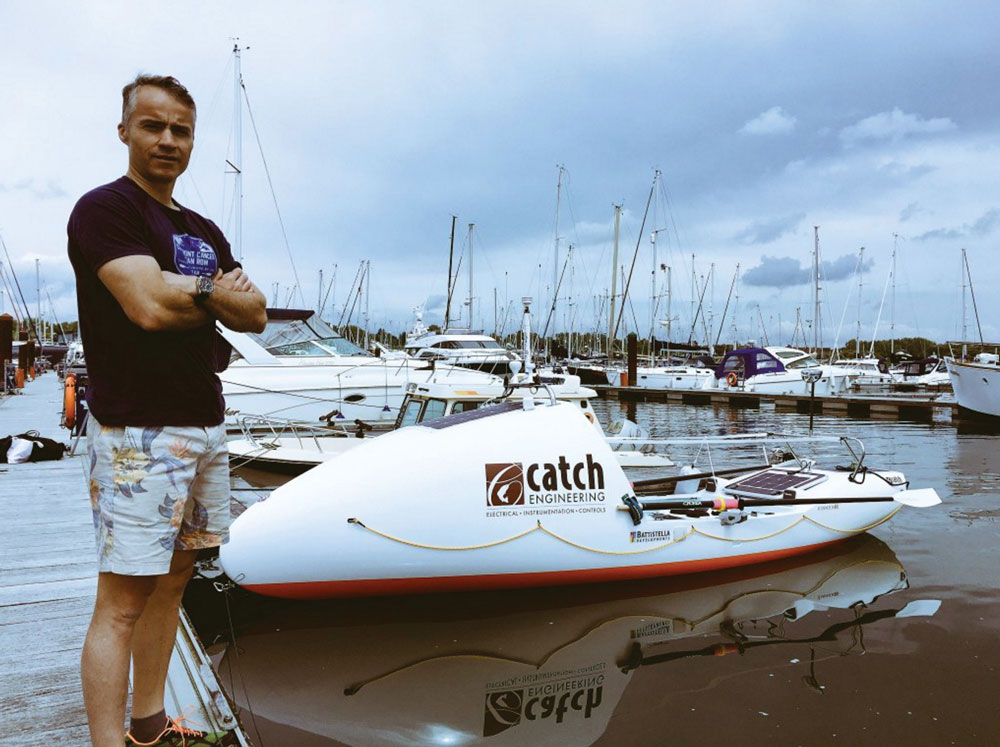 St. Germain with the craft he used to row across the Atlantic Ocean.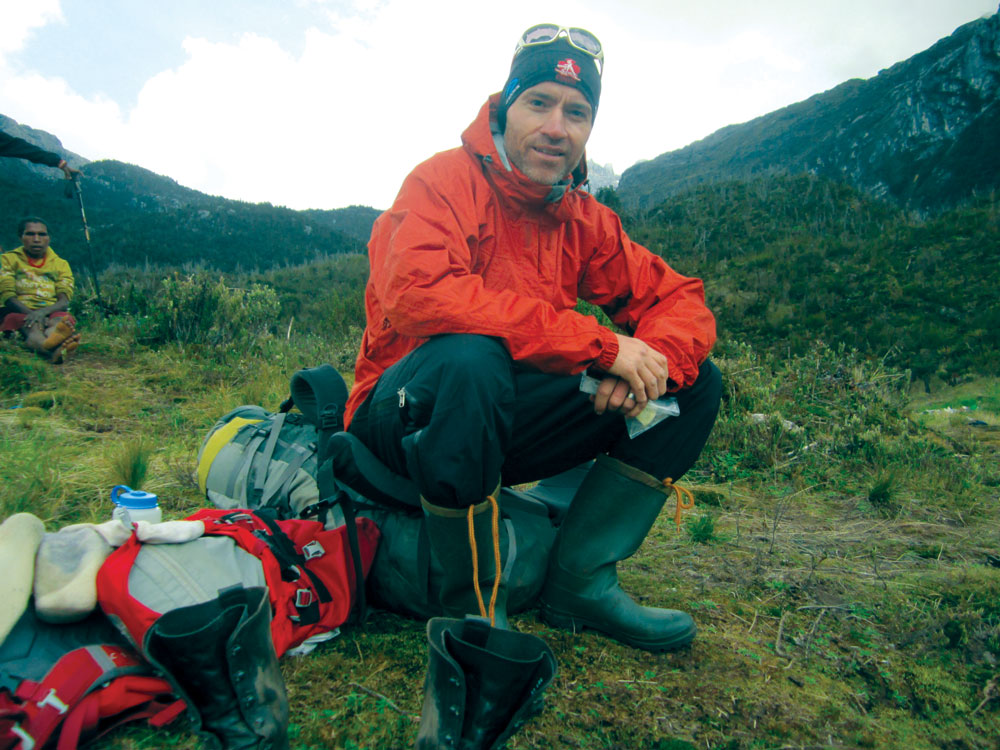 Adventuring in Papua, Indonesia.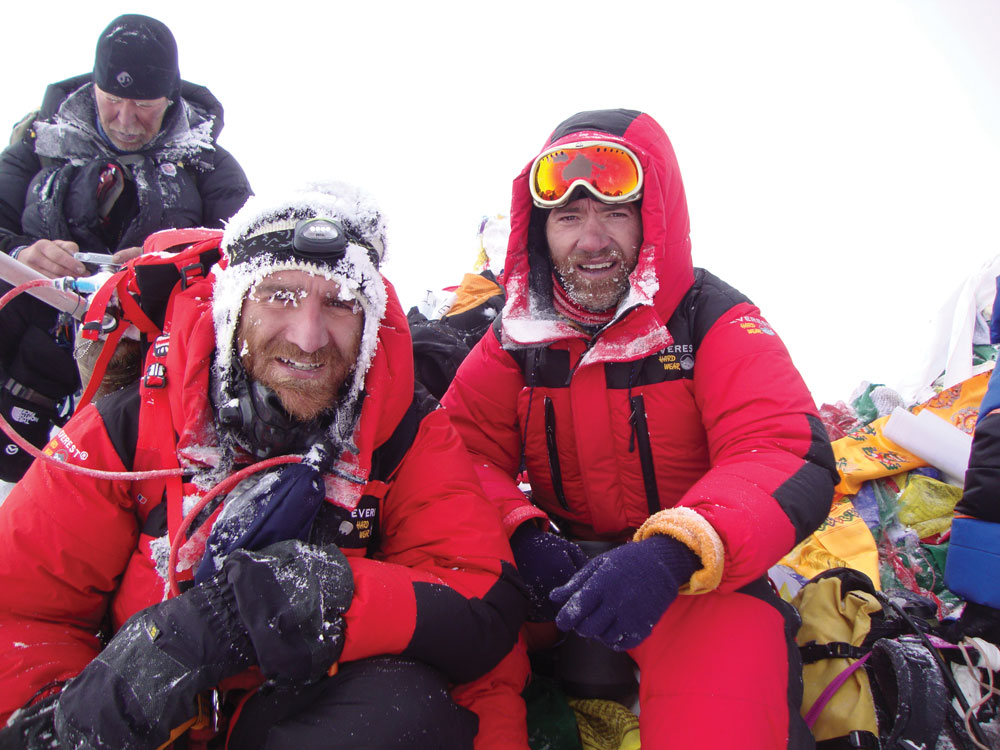 Climbing Mt. Everest.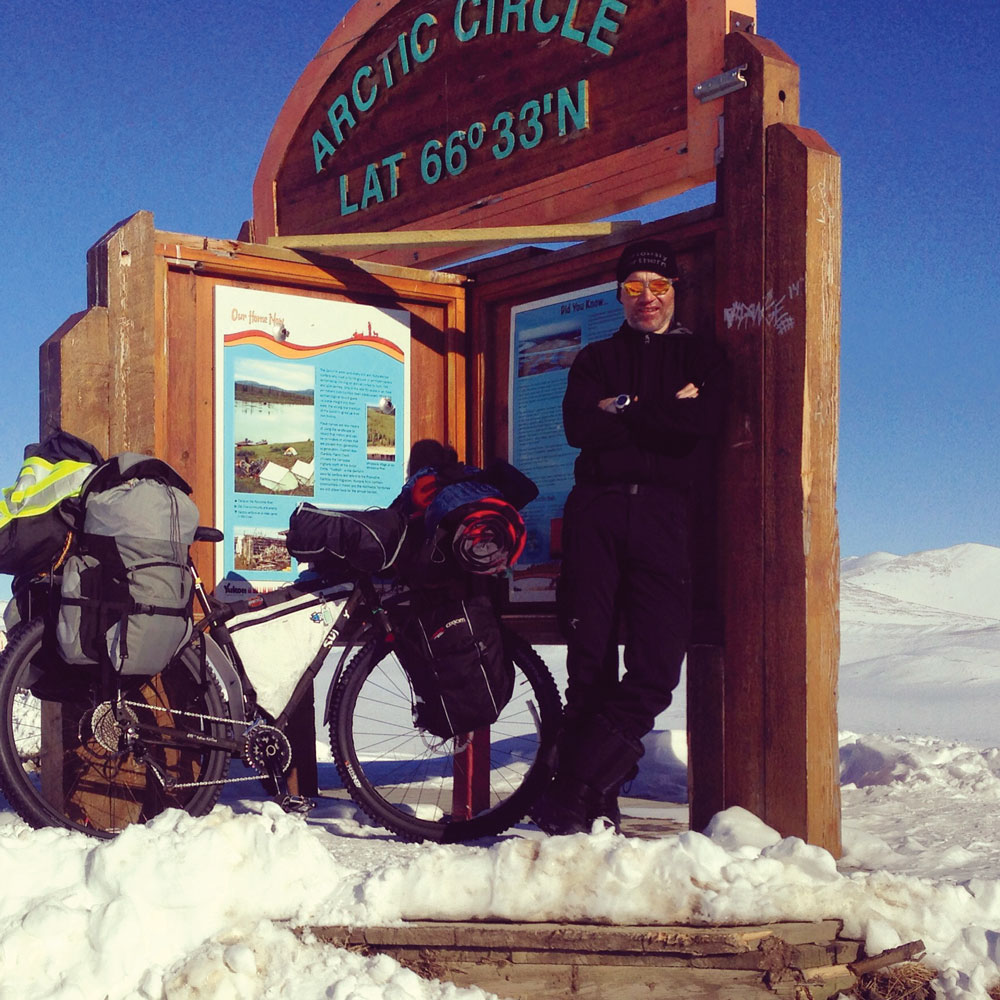 Cycling from the Arctic Ocean to the Yukon.