Meet the Calgary Flames Team Dentist
Hockey isn't always glorious. Playing the sport can also involve messy oral injuries that require fixing by an attentive dentist
By Andrew Guilbert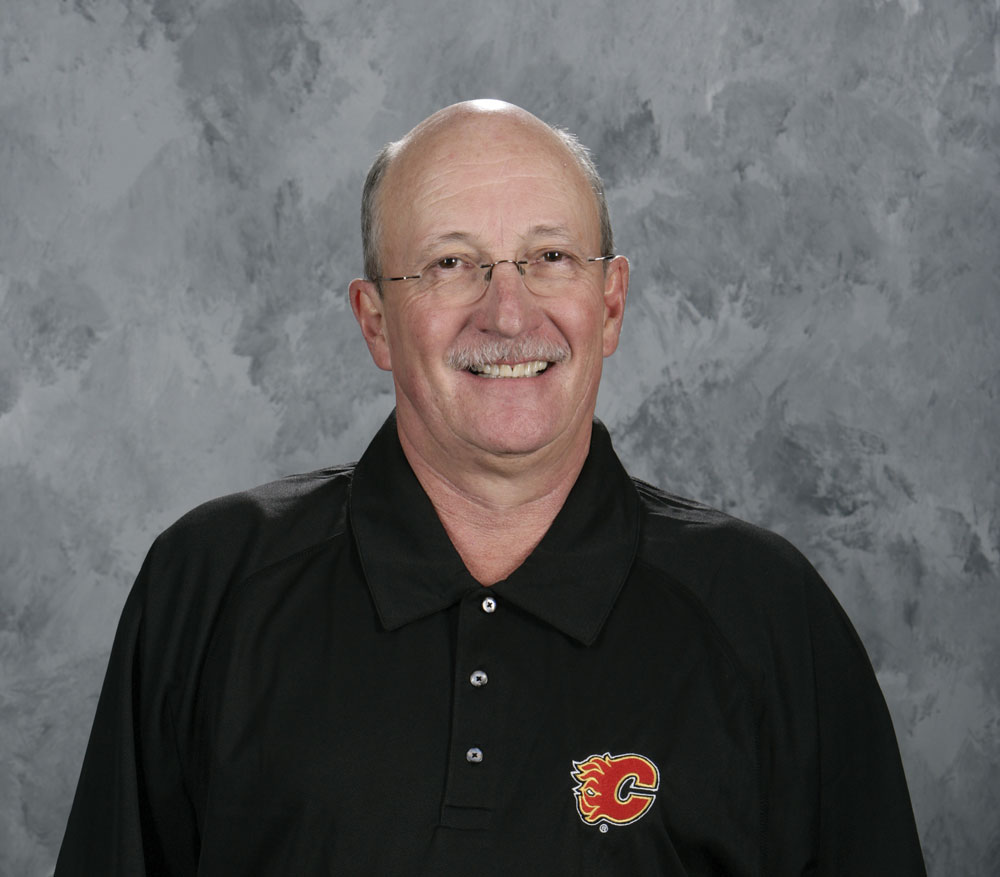 Usually, you'll find Dr. Bill Blair in his Penn West Plaza practice telling Calgarians to rinse and spit, but, come game time, he's also likely to be found sewing up the split lips and mangled mouths of professional hockey players.
Blair has been practicing dentistry since 1969, and has tended teeth for the Calgary Flames since 1985. As team dentist, he looks after the players during home games and travels with the team during playoff season – when keeping the Flames' injuries a secret is vital.
From his seat in the crowd behind the bench, he's able to jump into either team's locker room to treat any injuries that occur during game time, though he opts for his own office when it's time for players to come in for their checkups.
During his decades in sports dentistry, he has seen every type of injury, including damage to teeth, gums, lips, tongues and bones, things he's less likely to deal with outside the rink.
"Sports dentistry is based on trauma," Blair says. "The average Joe isn't likely to have a lacerated tongue from biting it."
The most-common procedure he has to perform is suturing lips and gums. Pucks, elbows, dasher boards and especially hockey sticks can all cause cuts.
"A stick is a weapon; it's almost like a scalpel," Blair says. "It can make severe lacerations."
The more severe situations he's dealt with are fractured jaws, major lacerations and loss of teeth and bone, with the last one being a real challenge. Despite this, the players take everything in stride, Blair says. "Hockey players have an amazing pain threshold, probably higher than any other part of the population that I know," he says.
The single worst injury he's had to deal with was caused by a slapshot that fractured a defenseman's maxilla, the two bones that form the upper jaw and palate of the mouth (it's roughly the area of your skull from around your nose cavity down to your upper row of teeth). Blair had to wire the top and bottom teeth together to allow the bones to set, which meant the player had to eat and drink through a straw for the duration of the healing process.
Blair says things are looking better for players' pearly whites overall, with major improvements coming from both the introduction of mouth guards and the change in the athletes' attitudes toward dental health.
"In the old days, it used to be a badge of courage that a hockey player was missing a few teeth," he says. "There is a new generation [of players] that are more conscious of their appearance. They are definitely more dentally educated than when I first started out."