Portrait from Laid Off Alberta, a photographic series by Mike Heywood.
Not everyone who approaches photographer Mike Heywood about his portrait project, Laid Off Alberta, actually wants their picture taken. "With lots of people, it's almost like they just want somebody to talk to," Heywood says.
The idea for Laid Off Alberta came to Heywood, a Calgary-based commercial photographer, as he began hearing news of massive layoffs in the city. "I was struck with this feeling of helplessness," he recalls. "What could someone like me do about this huge issue?"
Heywood posted a Kijiji ad in April 2016 asking people who had lost their jobs in the economic downturn to participate in a black-and-white portrait series. Within a few days, he had dozens of responses.
When he learned that the number of layoffs were the highest Calgary had seen since the 1980s, Heywood recalled that he first started photography around the same time. He decided he wanted the project to reflect his early career, so he shot on black-and-white film and processed everything by hand in a darkroom.
Working within those constraints has been a challenge, but also creatively fulfilling. "If I shoot something with a digital camera, I can always make it black-and-white later," Heywood says. "But when you shoot in black-and-white, you take the colour out of the equation completely. It puts you in a different frame of mind because you know that no matter what you do, it's going to be a black-and-white image."
The black-and-white format has also resonated with Heywood's subjects and audience. "There's an intrinsic interest in it because of the look and feel, that even though it's old-school, it feels different and fresh," Heywood says.
His goal is to take enough portraits for a gallery show, which he would use as a fundraiser for both the Calgary Food Bank and the support group Laid Off Calgary, though whether that will happen is still up in the air. "I have to be careful because I'm self-funding," Heywood says. "Out of my excitement for the project, I could easily spend a lot of money.
"If the momentum is there, I'll do it," he says, "but honestly, I hope that by spring everyone's back at work and the layoffs are old news. I don't really see it happening that quickly, though."
Click on the portraits below to read the stories of these Albertans and learn more about Heywood's Laid Off Alberta project at laidoffalberta.com.
---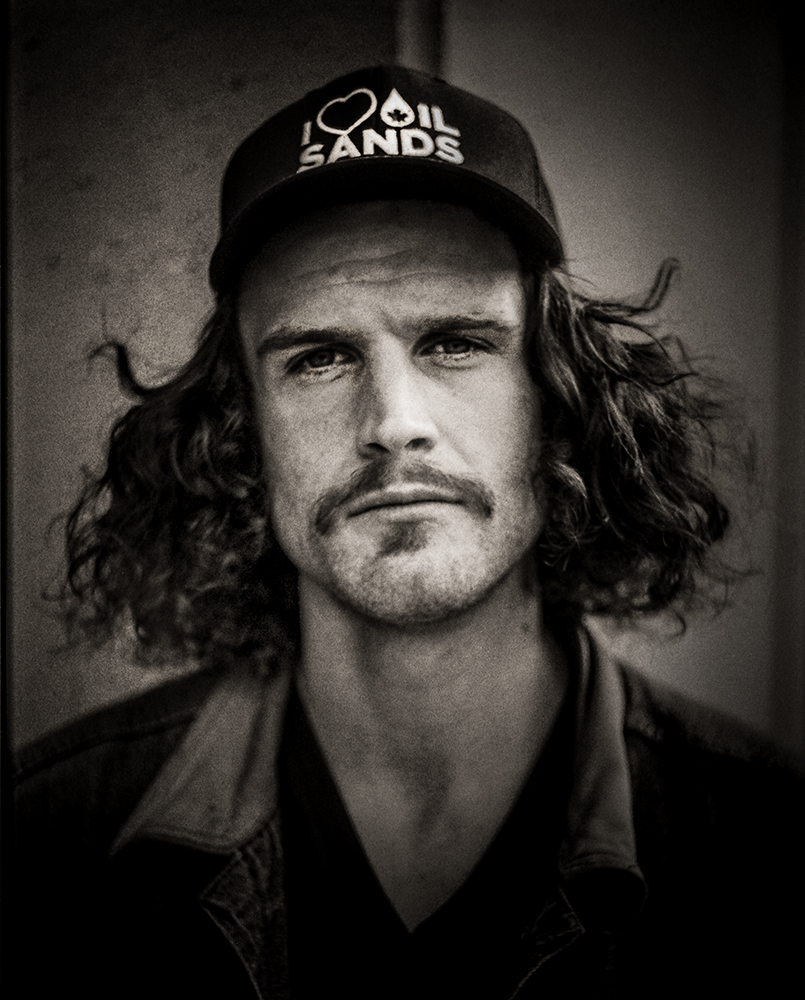 ---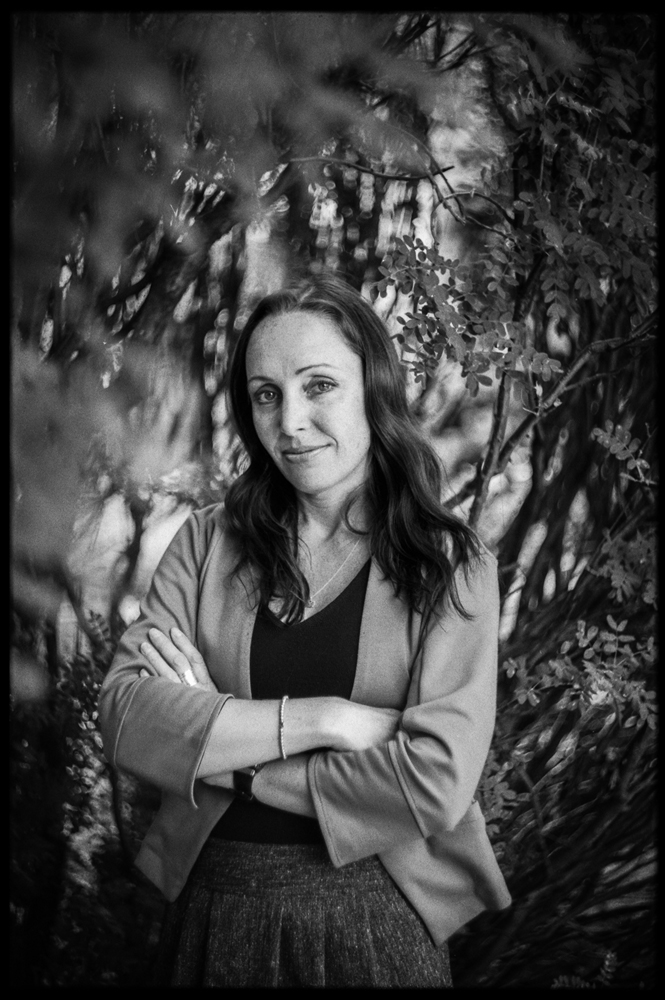 ---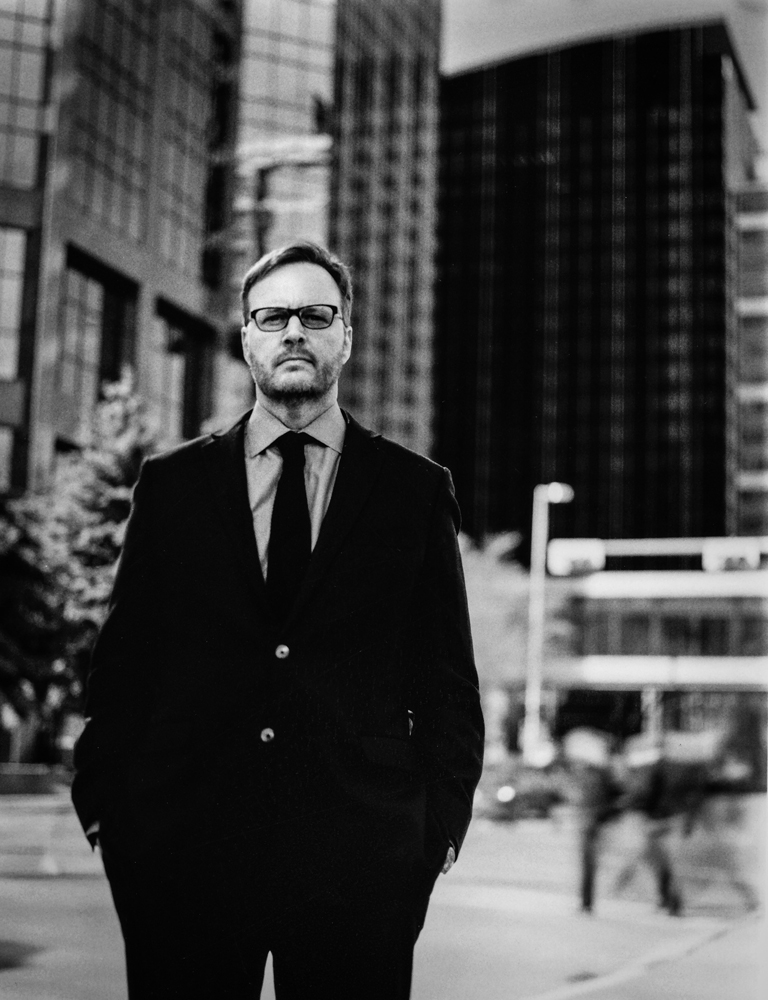 ---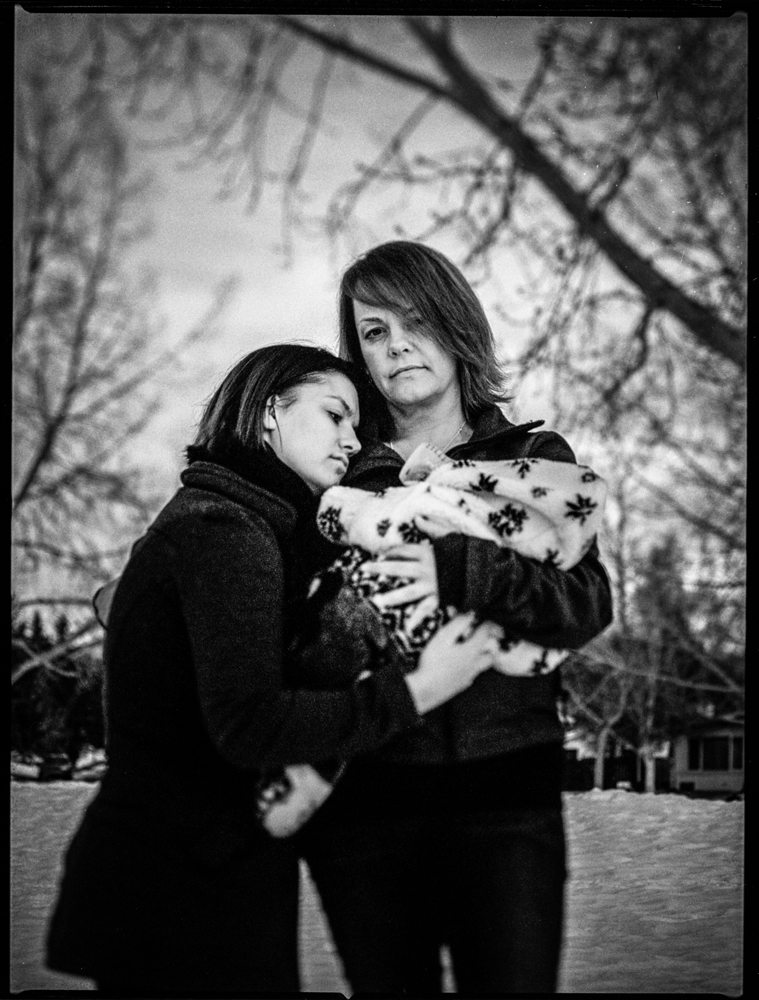 ---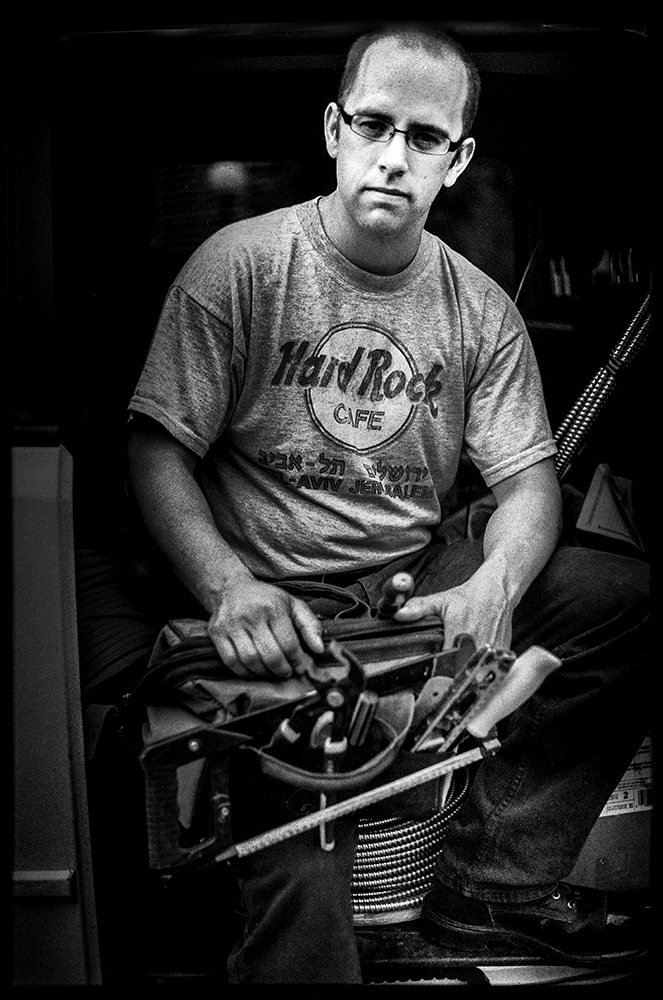 ---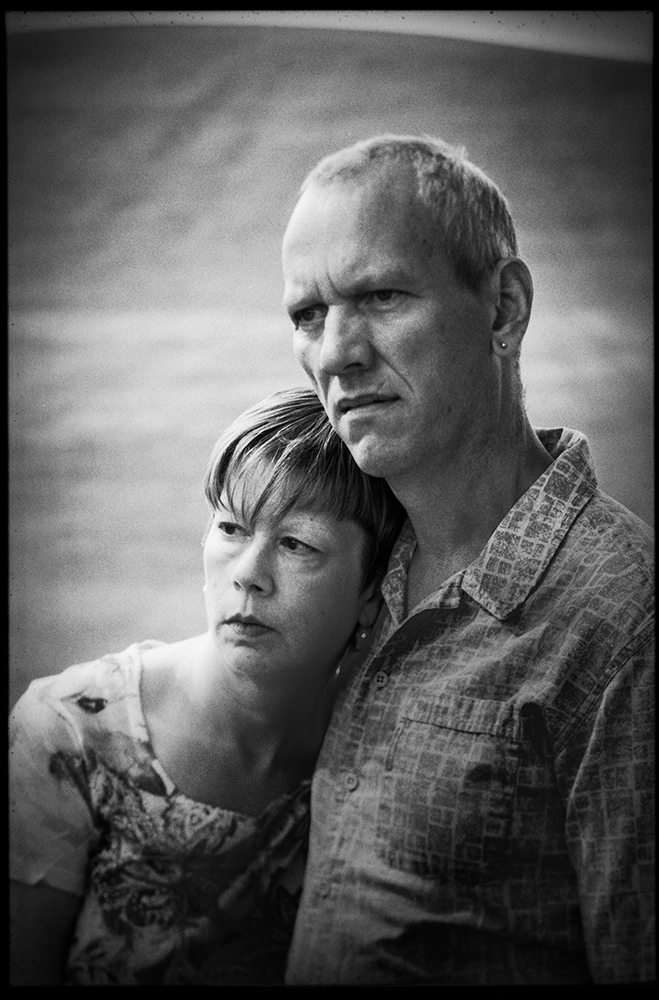 ---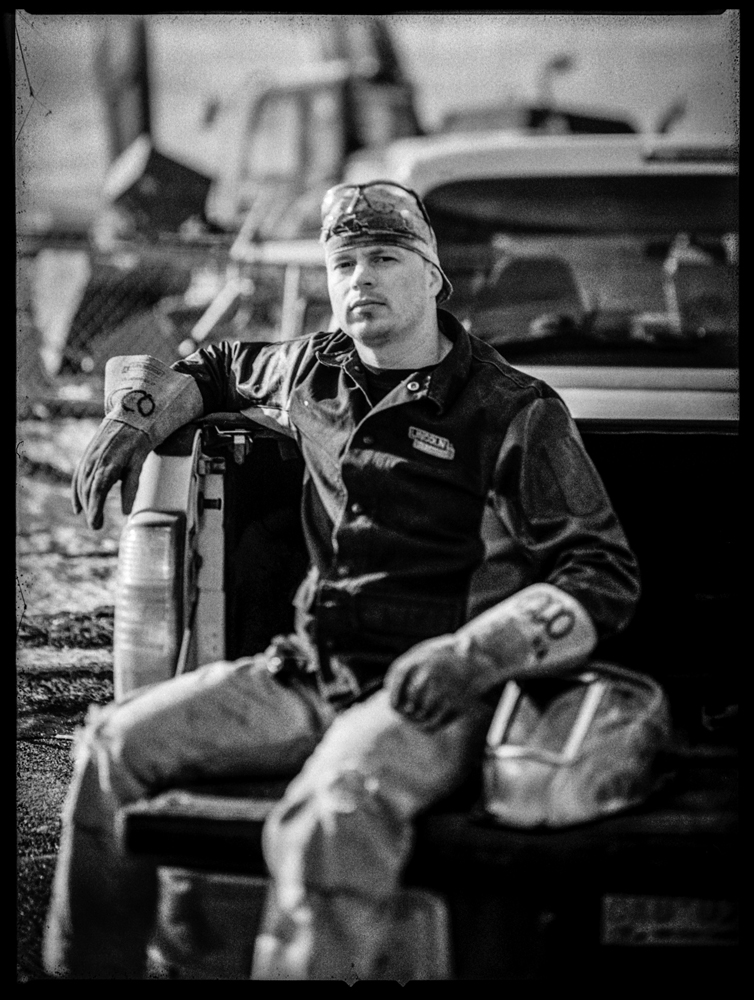 ---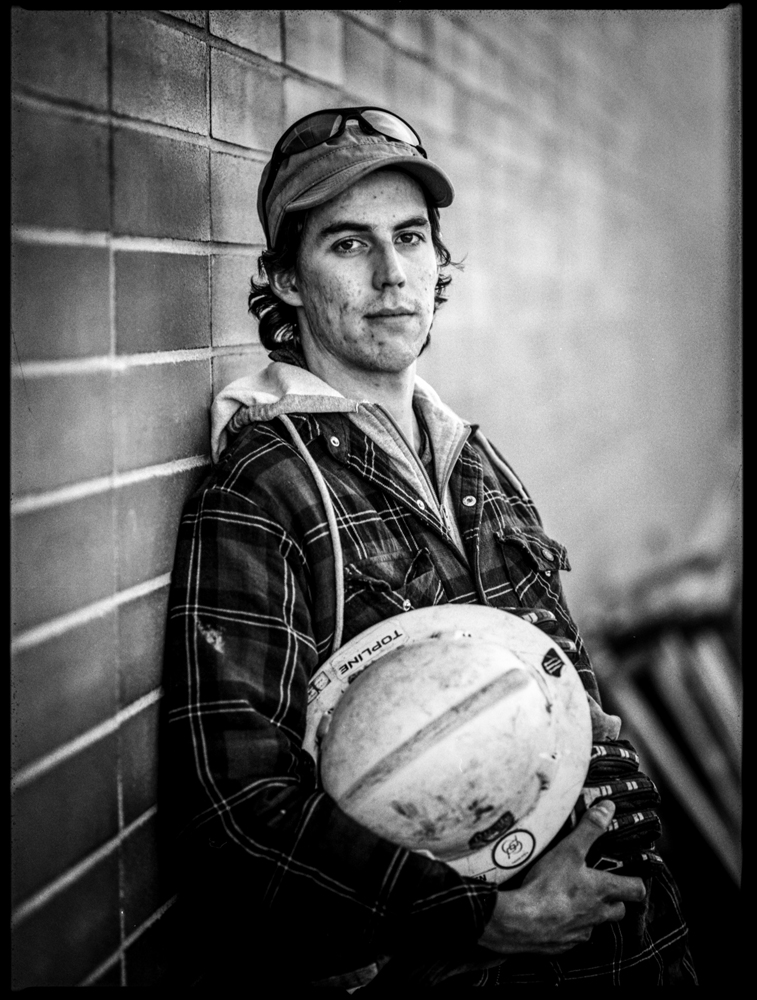 ---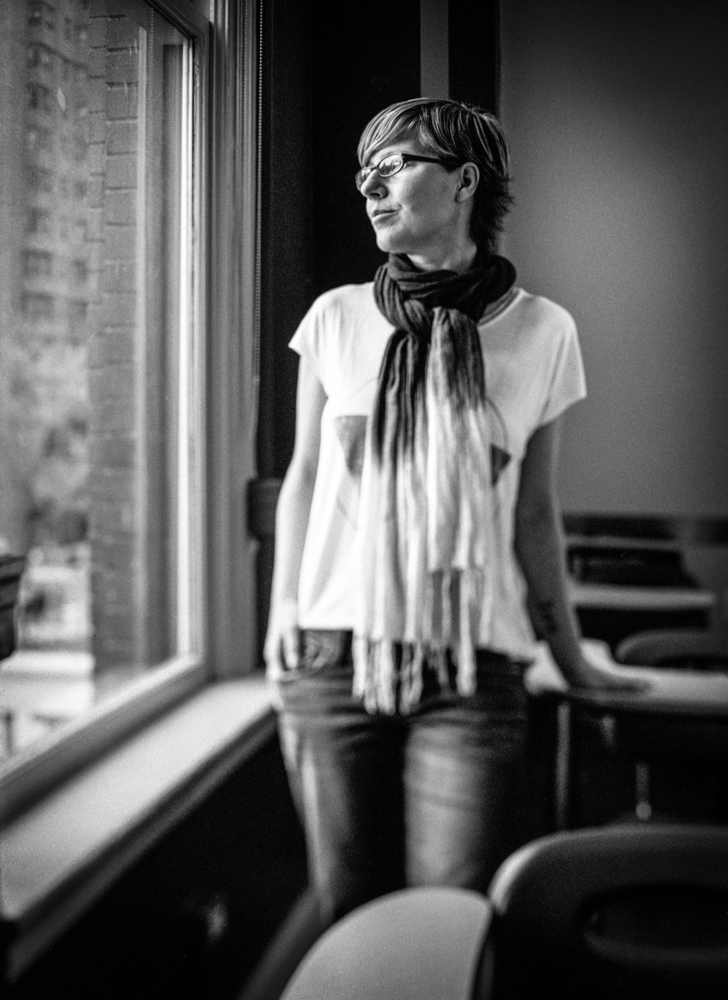 ---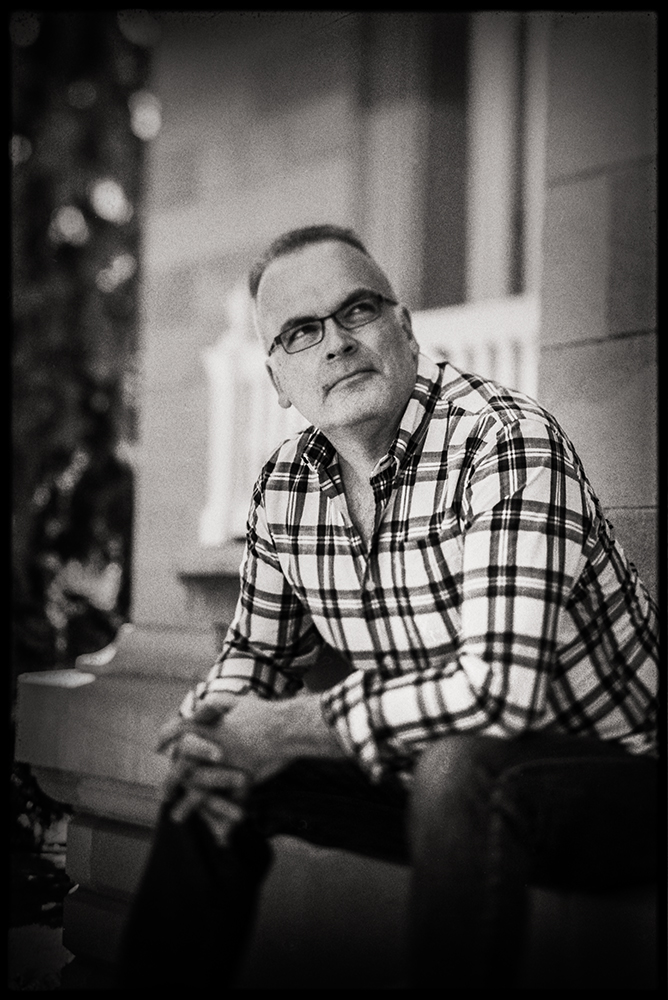 ---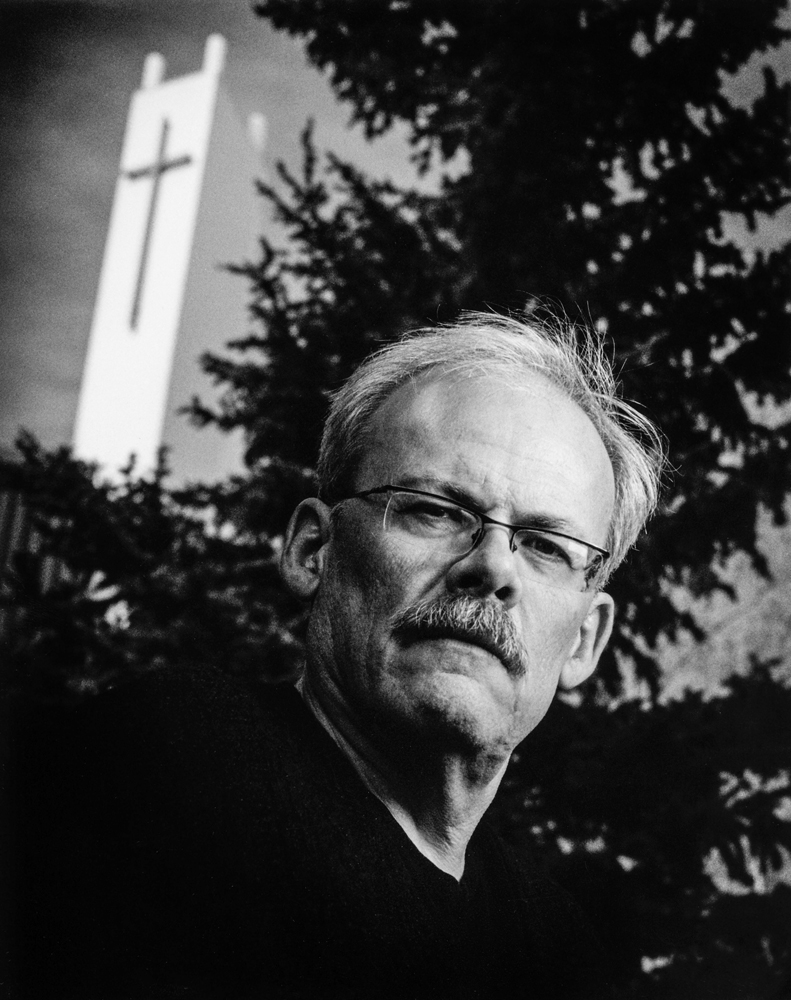 Self portrait of photographer Mike

Heywood