In the past year, when galleries were shuttered, public art provided a safe way for people to experience the visual arts, and perhaps this made us all appreciate it a bit more. We asked our readers to tell us their favourite pieces of public art in the city. Here are the top four answers.
Van Gogh Monumental (2020)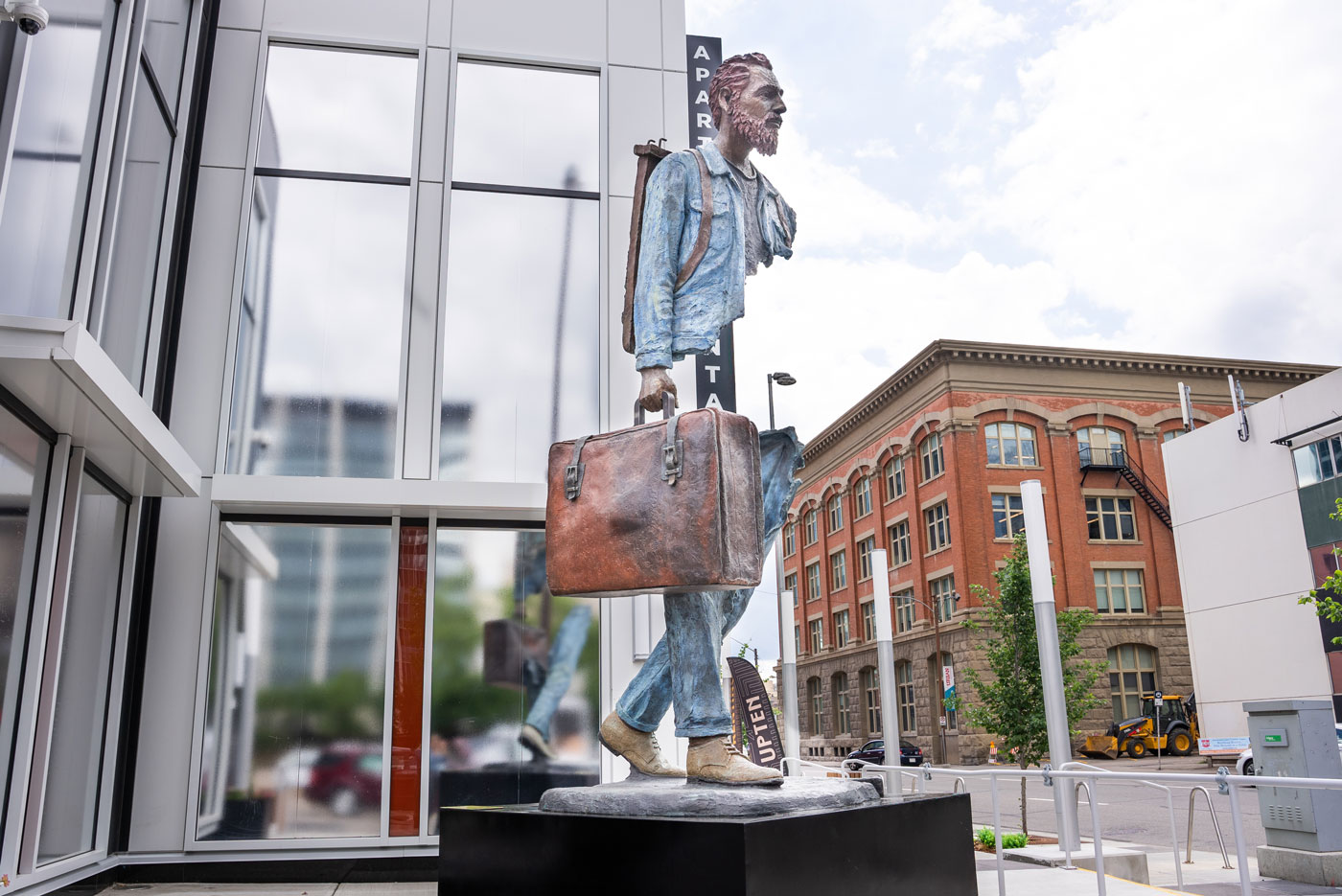 Bruno Catalano's Van Gogh Monumental statue is a hit, despite being a relatively new feature at Strategic Group's Upten apartment building. The mind-bending sculpture is a gravity-defying depiction of a fractured Van Gogh, and is one of three Catalanos on site, with the other two in the Upten lobby.
Upten, 201 10 Ave. S.E.
Wonderland (2012)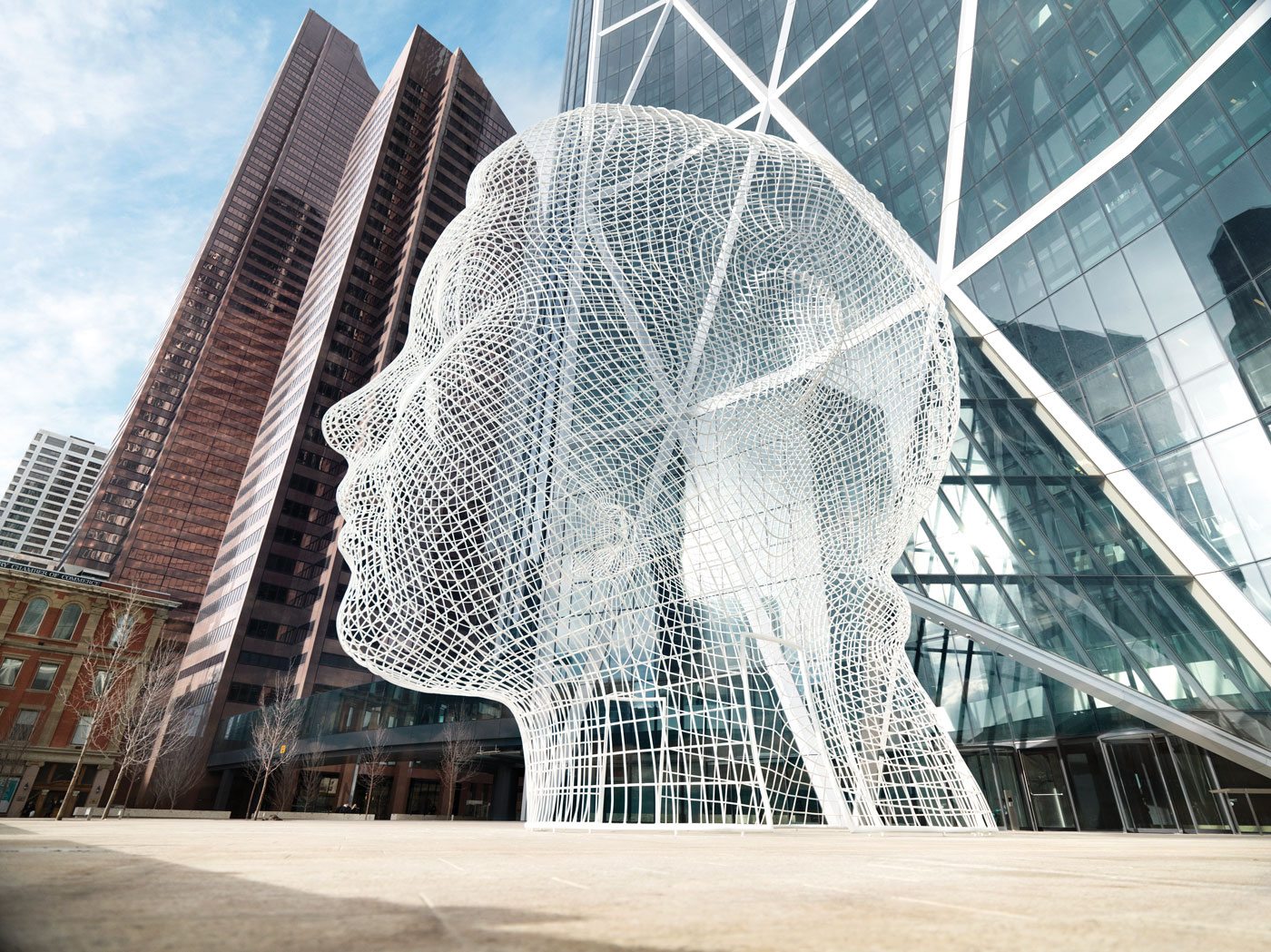 It comes as no surprise that Jaume Plensa's Wonderland is popular with our readers. The 12-metre-tall painted-stainless-steel statue has become a prominent fixture of Calgary's downtown over its nine-year tenure at The Bow. If you haven't taken a selfie in front of it by now, what are you waiting for?
Bow Tower, 500 Centre St. S.
The Conversation (1981)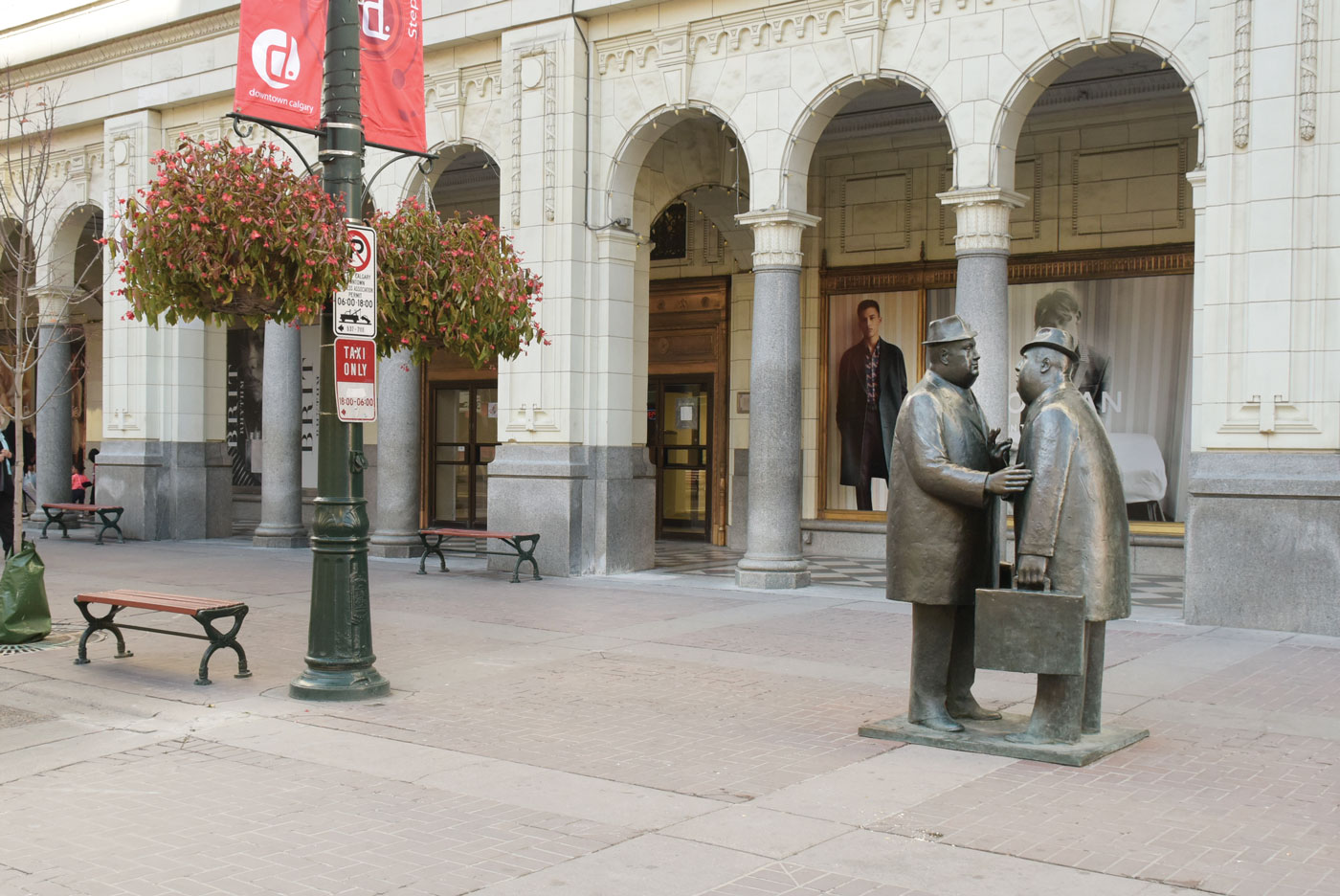 This bronze work by William Hodd McElcheran has been a staple on Stephen Avenue for 40 years. The piece depicts two businessmen in an intense conversation, perhaps negotiating the terms of their latest oil and gas deal, like many other businesspeople who have passed them by in the last four decades. It is the only known McElcheran work in Calgary, though you can find his pieces throughout Ontario as well as in Pisa, Italy.
Stephen Ave at 2nd Street S.W.
Wolfe and the Sparrows (2019)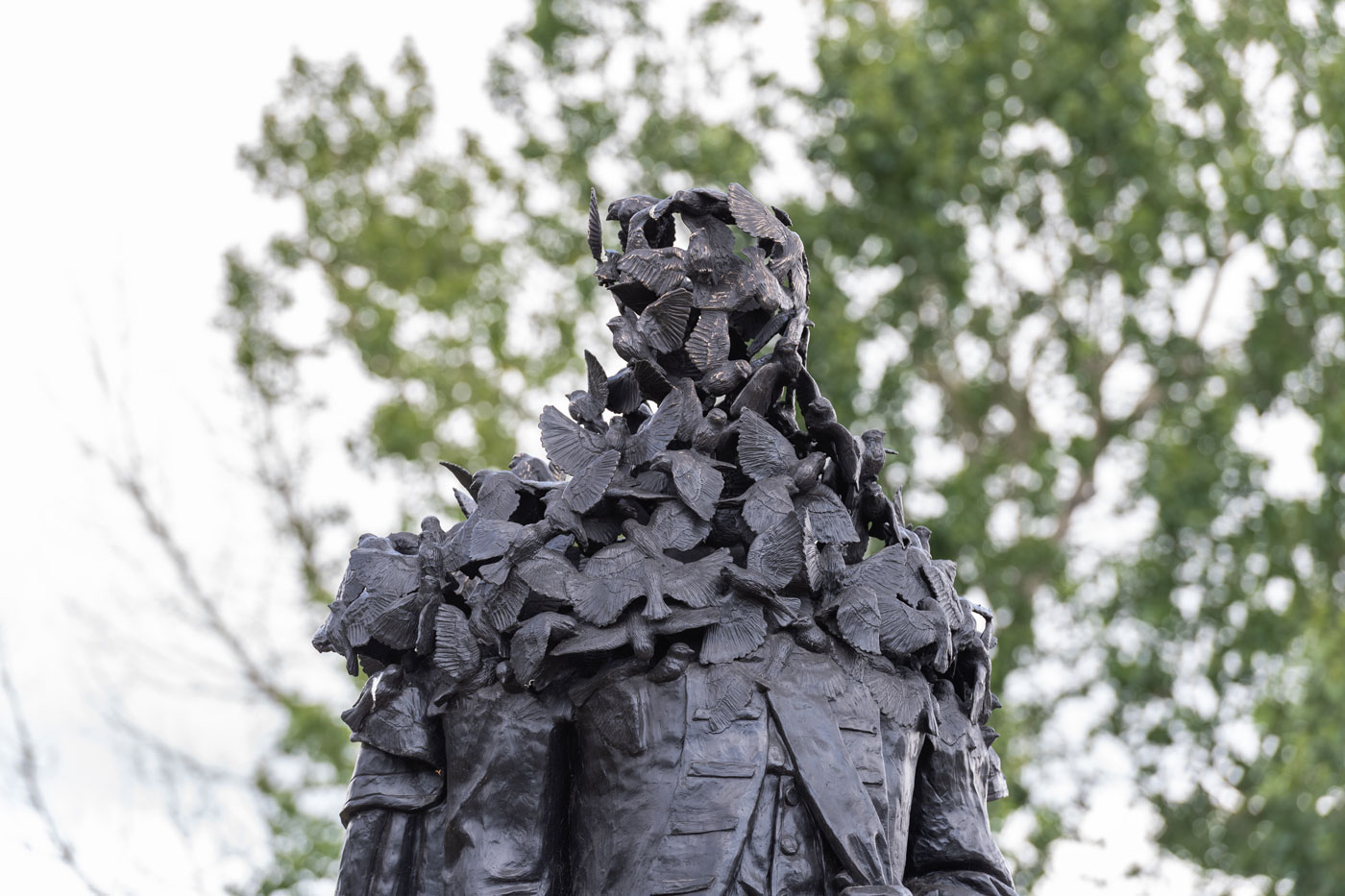 This depiction of British Army General James Wolfe is not your average monument: only upon approaching the bronze sculpture at the gateway to Inglewood can you see that Wolfe's visage is distorted by a flock of sparrows. Artist Brandon Vickerd was inspired by an existing statue of Wolfe sculpted by John Massey Rhind in 1898. That monument — a gift to the City from Glenbow founder Eric Harvie — can be seen at South Mount Royal Park in Upper Mount Royal.
12th Street Bridge (southwest corner), Inglewood