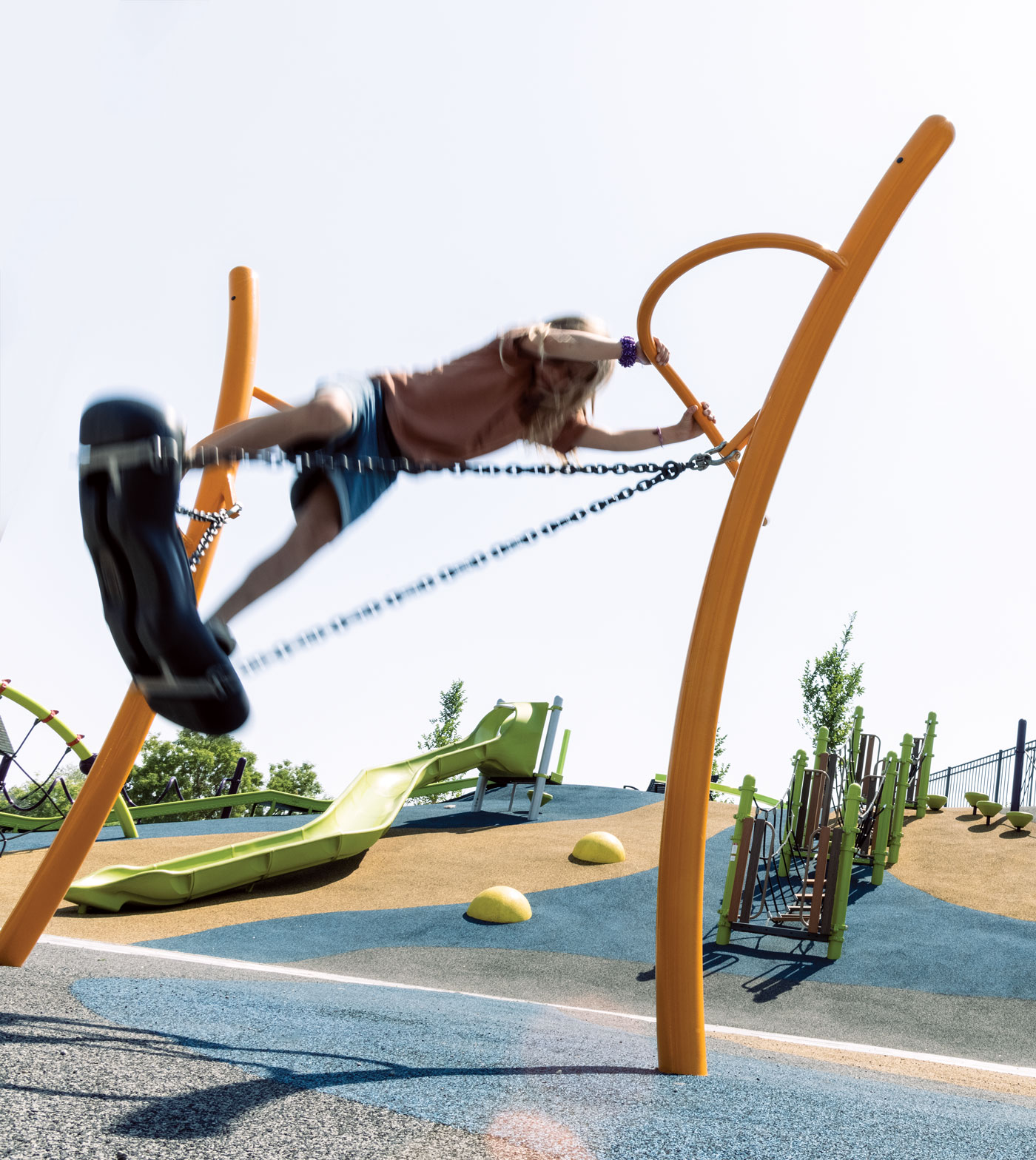 What was once an underused, some would even say "sketchy," space beneath the 4th Avenue Flyover
(the elevated throughway that funnels cars off Memorial Drive into the east end of downtown) is now a vibrant new park. Officially opened in December 2020, and designed by Grade 6 students from nearby Riverside (formerly Langevin) School and students from the Landscape Architecture program at the University of Calgary, the park includes Ping-Pong, tetherball, two slides, a tandem swing, ladder ball and a stick forest climbing feature. Flyover Park began as a grassroots community effort — residents added small touches like paint and the Ping-Pong table — before receiving the support of the Parks Foundation, the City and the Province. The park was recognized in 2018 by the National Urban Design Awards, Community Initiatives category for its eco-friendly design and community-building spirit.
651 McDougall Rd. N.E.