New Coffee Shop Monogram Coffee Launches a Self Sustainable Coffee Cart
Before Monogram Coffee opens its brick and mortar store, it's bringing great coffee to unexpected places, thanks to their newly built coffee cart
By Karin Olafson
Photographs courtesy of Monogram Coffee
When three baristas get together, hyped up on caffeine and creativity, something unique is bound to happen. In the next few weeks, expect to see the result of their most recent project.
Monogram Coffee, the brainchild of Jeremy Ho, Justin Eyford and Ben Put, will be opening as a brick and mortar coffee shop later this winter, but in the mean time, the coffee entrepreneurs are launching something that Calgary has never seen before. Calgary, get ready for the Monogram Coffee cart.
What is the Monogram Coffee cart?
Jeremy Ho, a member of the Monogram Coffee team, says the cart is just 4 feet long, 26 inches deep and about 3 feet high. "The cart is similar to a food truck in that it's mobile," says Ho. "But what's unique about it is that it is entirely self sustainable."
The cart has its own plumbing and electricity, as well as space for the mini espresso machine, a fridge and a commercial grinder. It's like a mini kitchen.
While the cart menu is still being finalized, Ho says the drinks offered will be espresso-based, such as cappuccinos, lattes and Americanos. Monogram is also looking at working with 05 Tea, a Vancouver-based tea company and with Calgary's Pretty Sweet Co.
Designing a mobile coffee cart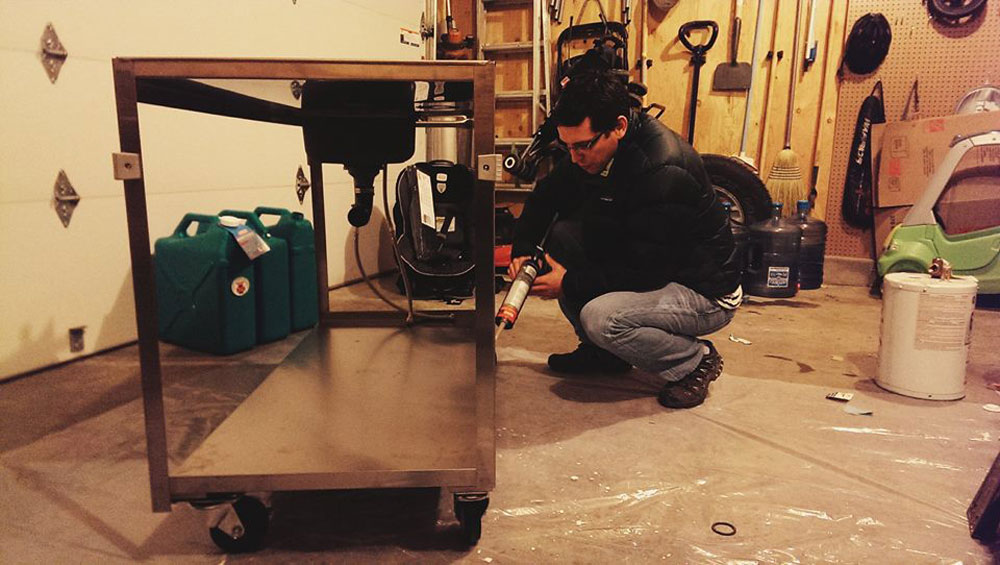 The cart was built and designed entirely by Ho, Eyford and Put, although they did seek out advice in the early stages. The cart was designed to be simple and clean. "It's inspired by cafes in Scandinavia, Los Angeles and Australia," says Ho. "We created an industrial look – the cart is framed with metal and there's stained wood underneath – but its simplicity means it won't clash with any of the places we take it."
The cart was also designed so that it's open at the front in order to encourage engagement. "We break down those physical barriers and talk to customers," says Ho.
Why Calgary needs a coffee cart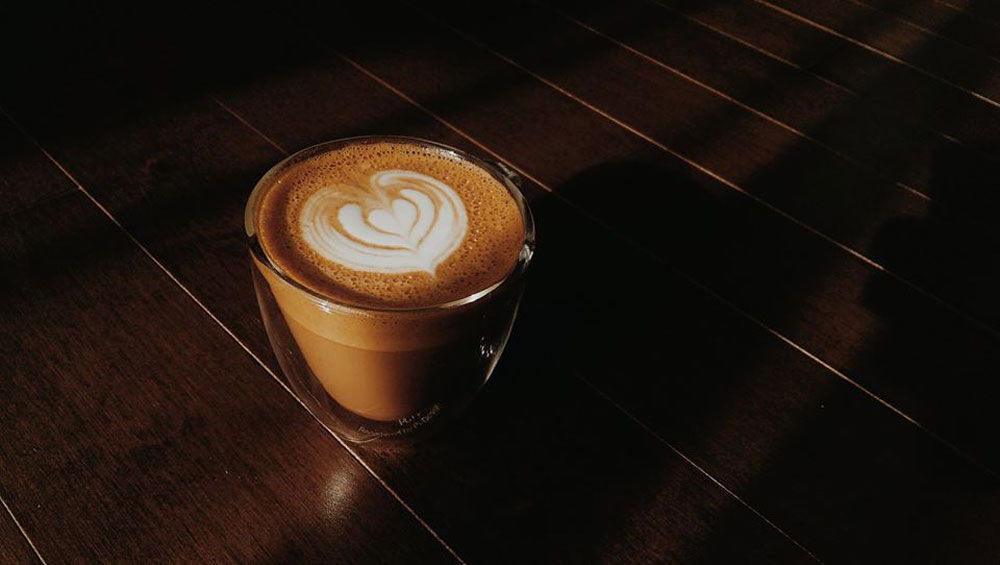 Ho explains that right from the beginning, Monogram Coffee had wanted to present coffee in surprising places in order to increase its reach. And with so many of Calgary's quality cafes located in the same areas, the same people are receiving (or not receiving) quality coffee beverages.
"With the cart, we can access hard-to-reach places and unique places. We can be more flexible," says Ho. Like a food truck, the cart can make appearances at markets, festivals and arts events. Unlike a food truck, the cart's size means that it can be brought inside too: high-quality coffee can be sold from the 30th floor of an office building.
The goal is to offer everyone an exceptional coffee experience. "We hope to offer the best coffee in places where it's unexpected," says Ho. "You don't have to settle for lesser quality because of place."
The cart will reach coffee lovers all across Calgary, open up their minds to coffee quality, and prove that great quality products and fantastic service can go hand-in hand.
How to find the cart
Ho says that the cart should be up and running in the next week or so, while their pop-up at DaDe begins Thursday, Nov. 20. Coffee lovers across Calgary can check Monogram Coffee's website, Facebook and Twitter pages to see where the cart will be and plan to visit the team for an exceptional cup of coffee. The cart can also be booked for private events.