Where is it: The Barlow Building at Shaw Campus is located at 2400 32 Ave. N.E.
Office size: The Barlow Building is 270,000-square-feet over three levels.
Number of staff in the Barlow Building: Approximately 1,000.
Who helped create the office: Kasian and the in-house design team at Shaw
Shaw Communications is one of the largest telecommunications companies in the country. So it's not surprising that in addition to its retail stores, the Calgary-based company has nine different offices/worksites around the city.
The 25-acre Shaw Campus, located just off Barlow Trail, is one of its largest worksites with six buildings housing around 2,000 staff members in total. One of those buildings is the Barlow Building, which was previously a Shaw regional cable office and a call centre. A few years ago, the building's main floor (as well as certain areas of the third floor) underwent a major renovation, which was eventually awarded Gold in the category of "Office under $80/foot" by the MASI Design Awards. The teams working out of Shaw's 12-floor Scotia Centre office moved into the Barlow Building when it re-opened in December 2016.
Troy Roberts, Shaw's Vice President, Workplace, says the main goal with the move and renovation was to foster more connection in the workplace. The office's seven "neighbourhoods" are linked by a central hallway system that runs throughout the main floor of the L-shaped building. This makes it easy for staff to meet and work together in one of the office's dozens of breakout booths and presentation spaces.
"Shaw as a company connects Canadians, and the design of this building was to connect the staff with each other and also with their work. It's about connecting people to what they need to be successful here," Roberts says.
Along with a more flexible and collaborative working environment, there are perks like an office cafeteria, a games area with ping pong, foosball and air hockey, an on-site tech shop, a video conferencing auditorium, an outdoor basketball court and more.
With the Barlow Building's main floor taken care of, Shaw will soon be renovating the second floor as well to host more of its digital staff and technical teams.
Take a look inside Shaw's Barlow Building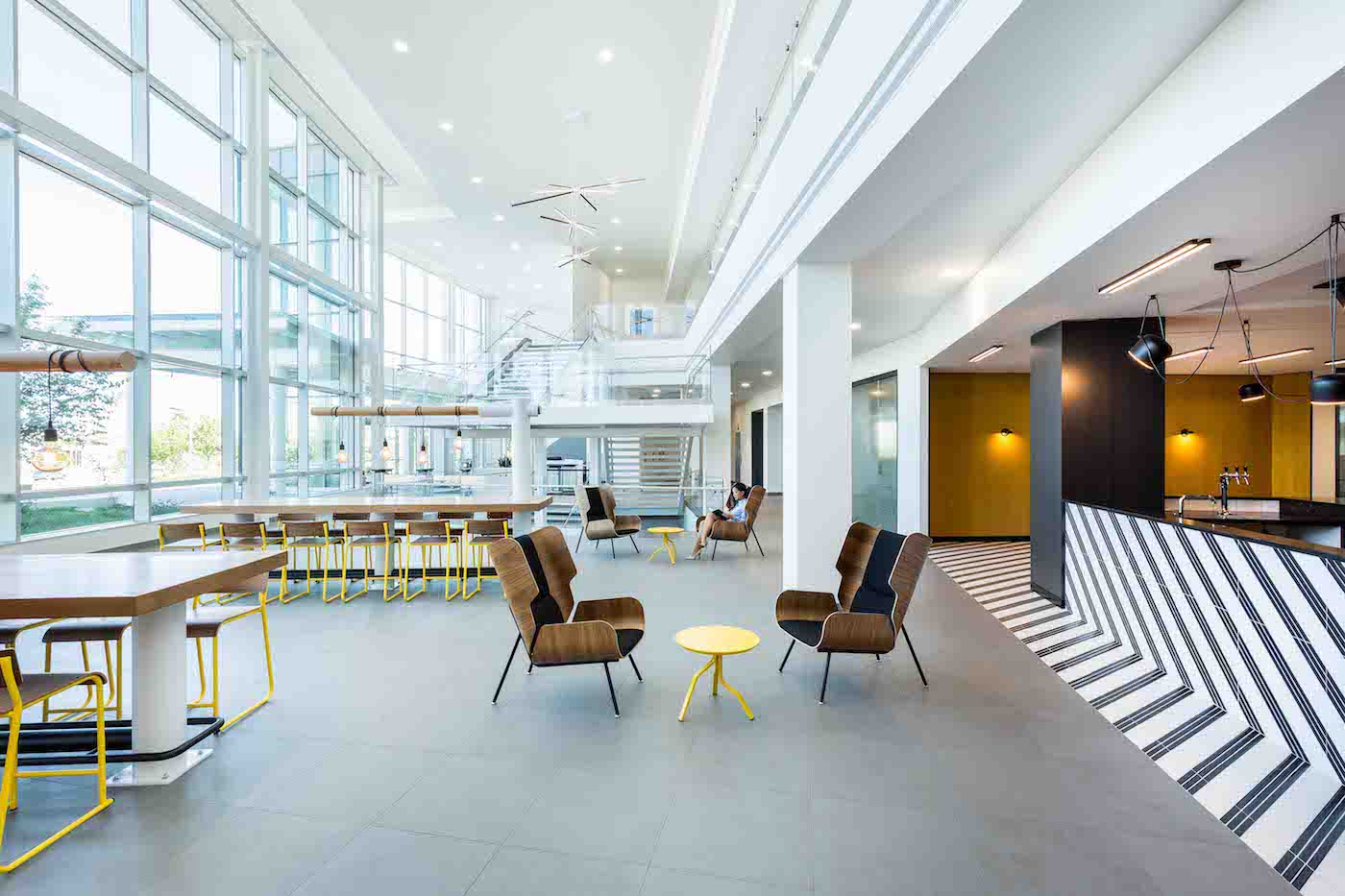 The main building entrance leads into this bright, airy space. To the left is a common seating area where staff can work, eat lunch, host guests and more. On the right, there is a central coffee shop equipped with coffee and the choice of ambient, sparkling or chilled water on tap.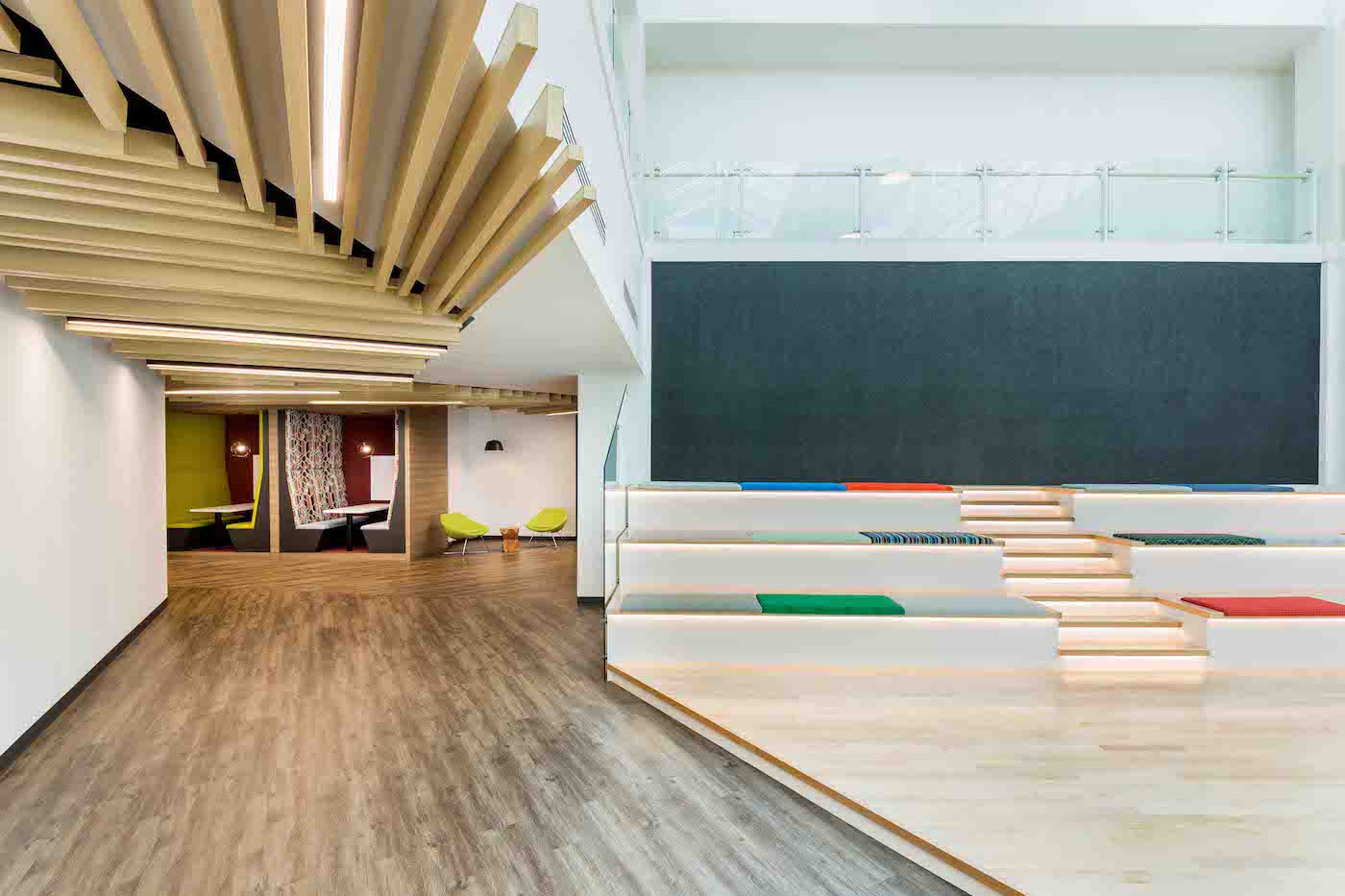 The building's different neighbourhoods are connected by a corridor system called The Path, which has wooden slats running along the ceiling. To the right is an open presentation area with an LED-lighted aisle and colourful cushions for the staff to sit on.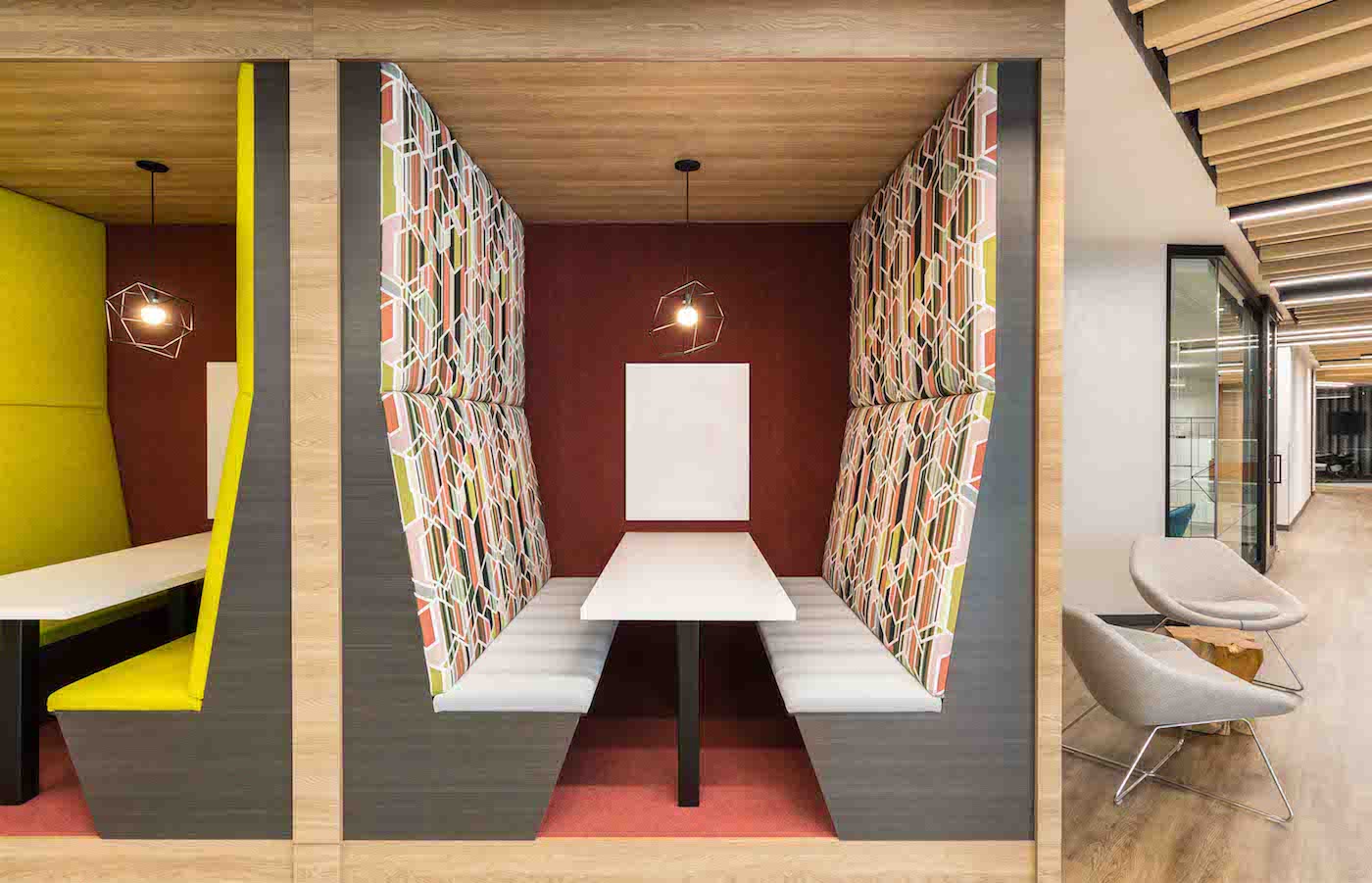 Staff can work alone or collaborate in these open breakout booths with mini whiteboards. There are 36 booths like this in the whole building.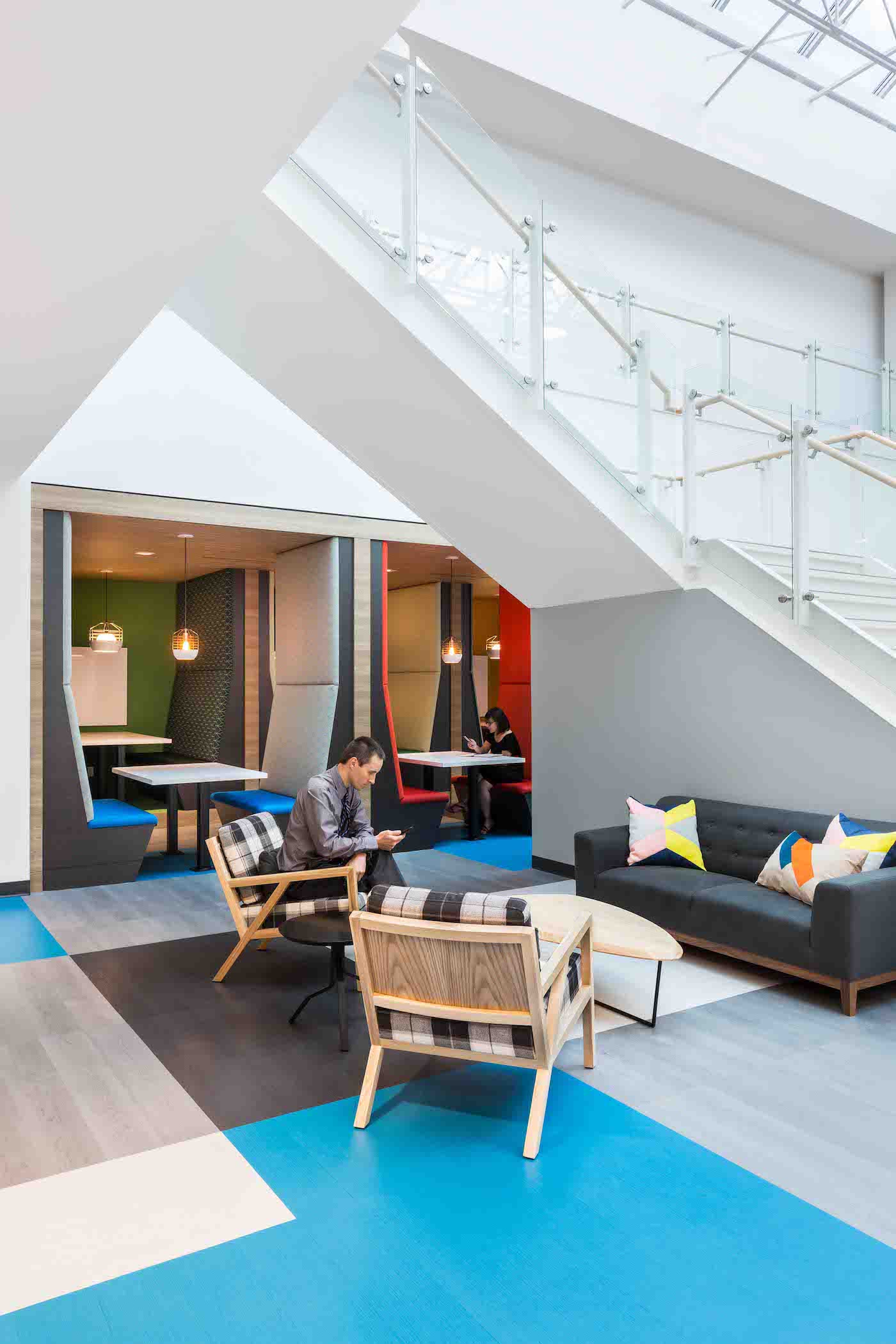 There are open seating areas and small kitchen cafes with coffee, tea and lunch storage scattered throughout the office.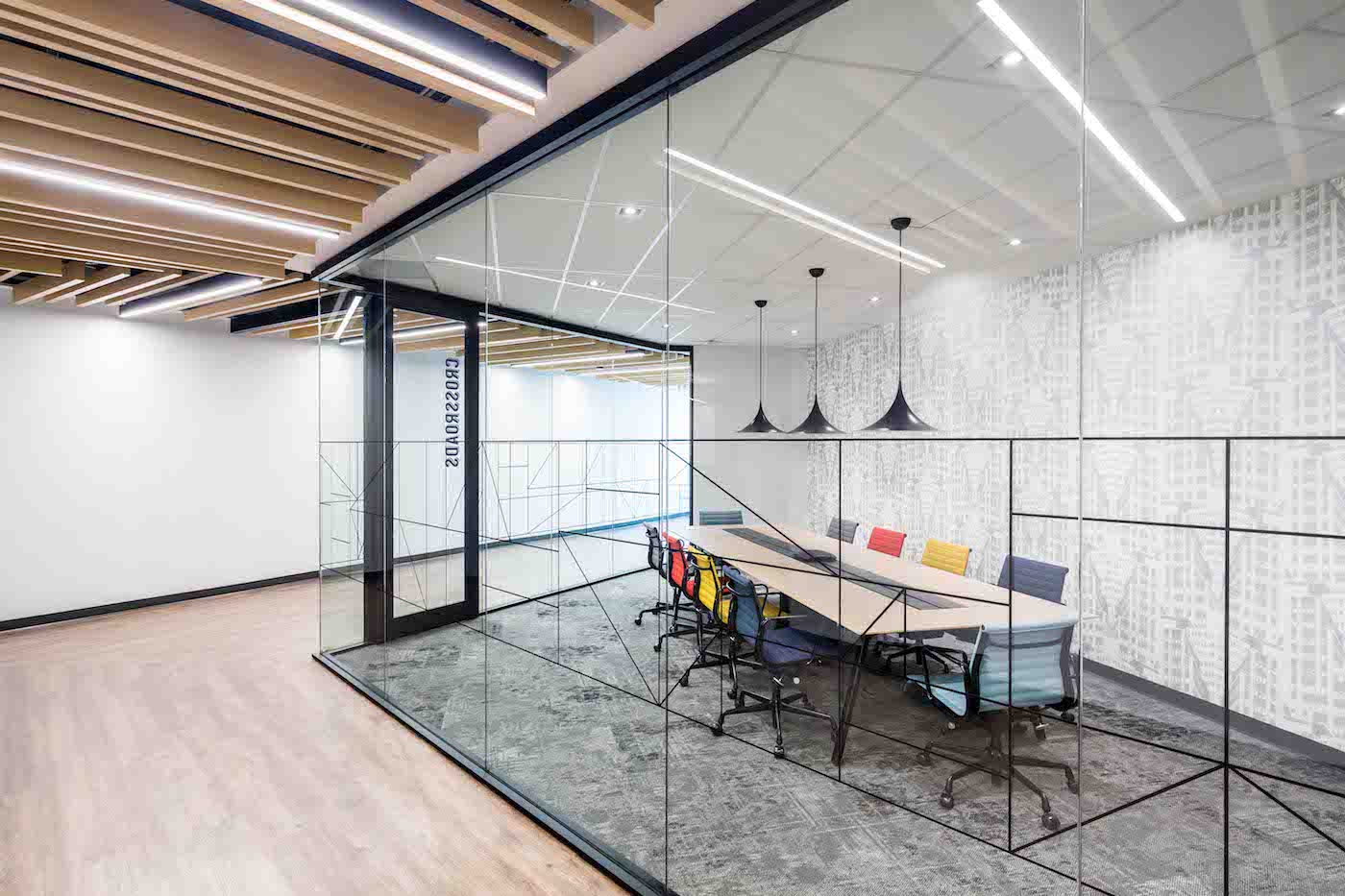 The meeting rooms have names like Crossroads and Bankview, which Roberts says "are named after neighborhoods that we serve throughout Canada." They're equipped with Shaw Wifi products, wireless presentation technology and more.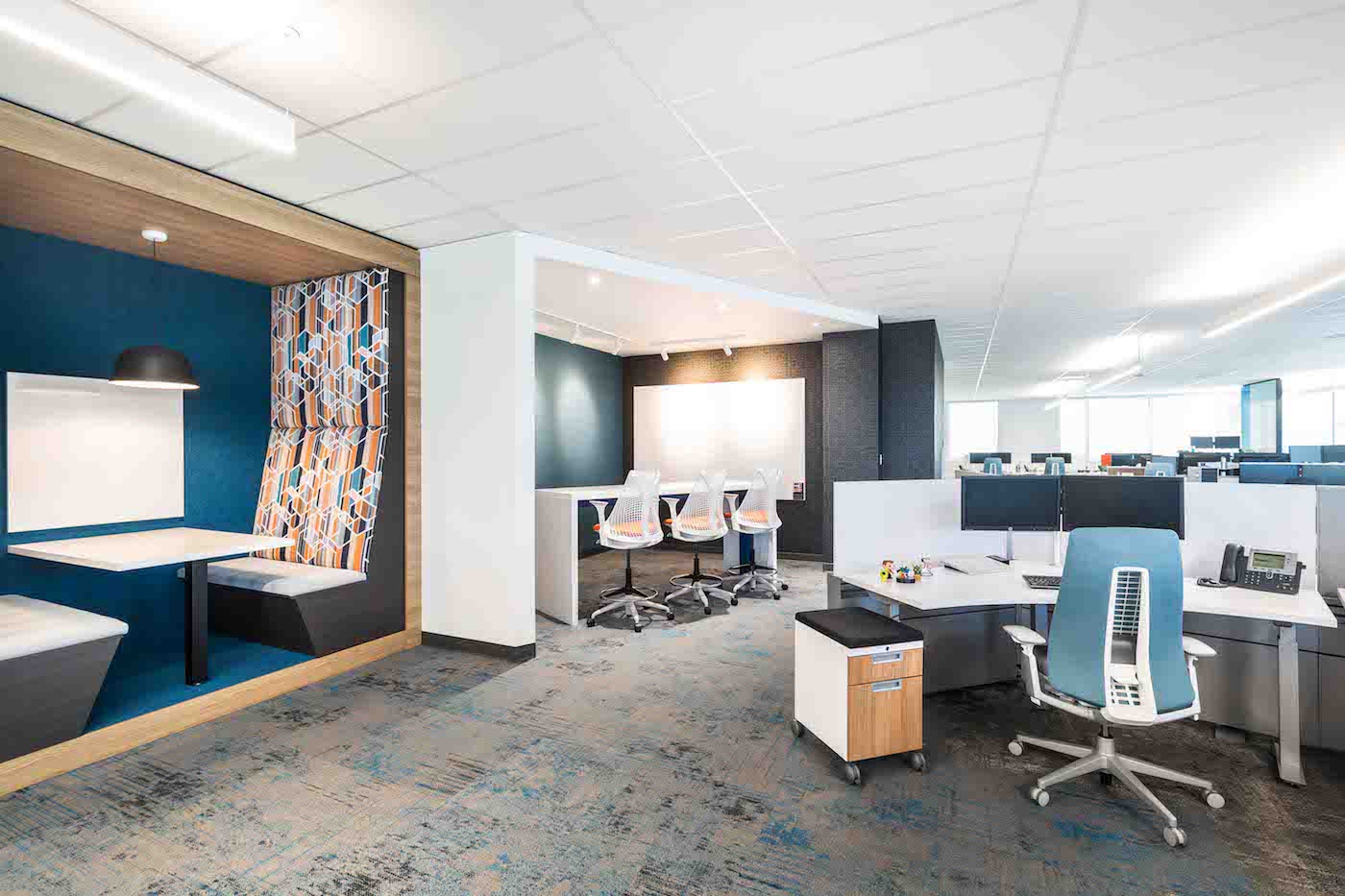 The seven office neighbourhoods nod to the building's geographical location with different colour schemes that are meant to reflect the prairies and mountains. Everyone has a sit-stand desk and the desks run along the building windows to provide access to sunlight.
Do you have a suggestion for a Calgary office we should feature next? Tell us what makes the office space notable and, when possible, supply a few photographs for reference. Let us know.