Where is it: 4030 8 St. S.E.
Office size: 40,000 square feet.
Number of employees: Six staff members
Number of co-warehouse members: 36 businesses (around 120 people)
Calgary is home to several co-working spaces, but none quite like TradeSpace.
Located in an industrial area in southeast Calgary, TradeSpace blends the flexible and collaborative vibe of a co-working office with the benefits of having a warehouse facility for storage and workspace. The result is what TradeSpace is calling "Canada's first co-warehousing office."
TradeSpace founders Daniel Delgado and Jordan Tetreau, who also run their own engineering and general contracting businesses, respectively, were inspired to open the co-warehousing office when they realized there wasn't really an ideal space where people in their industries could work under the same roof and collaborate.
TradeSpace opened in its first space in April 2018, then began moving into its current space in January 2019. The office features around 37,000 square feet of warehouse space and around 3,000 square feet of flexible workspace and private offices.
TradeSpace is now a home base for 36 businesses from a range of industries, though largely those in construction, manufacturing and distribution. Because many of the businesses are in similar fields or offer complementary services, Delgado and Tetreau say there has been a significant amount of work contracts and collaboration between members, creating a "micro economy" within the office.
And all this is only the start for TradeSpace. Keep an eye out for a second location coming to Edmonton in 2020.
Take a look inside TradeSpace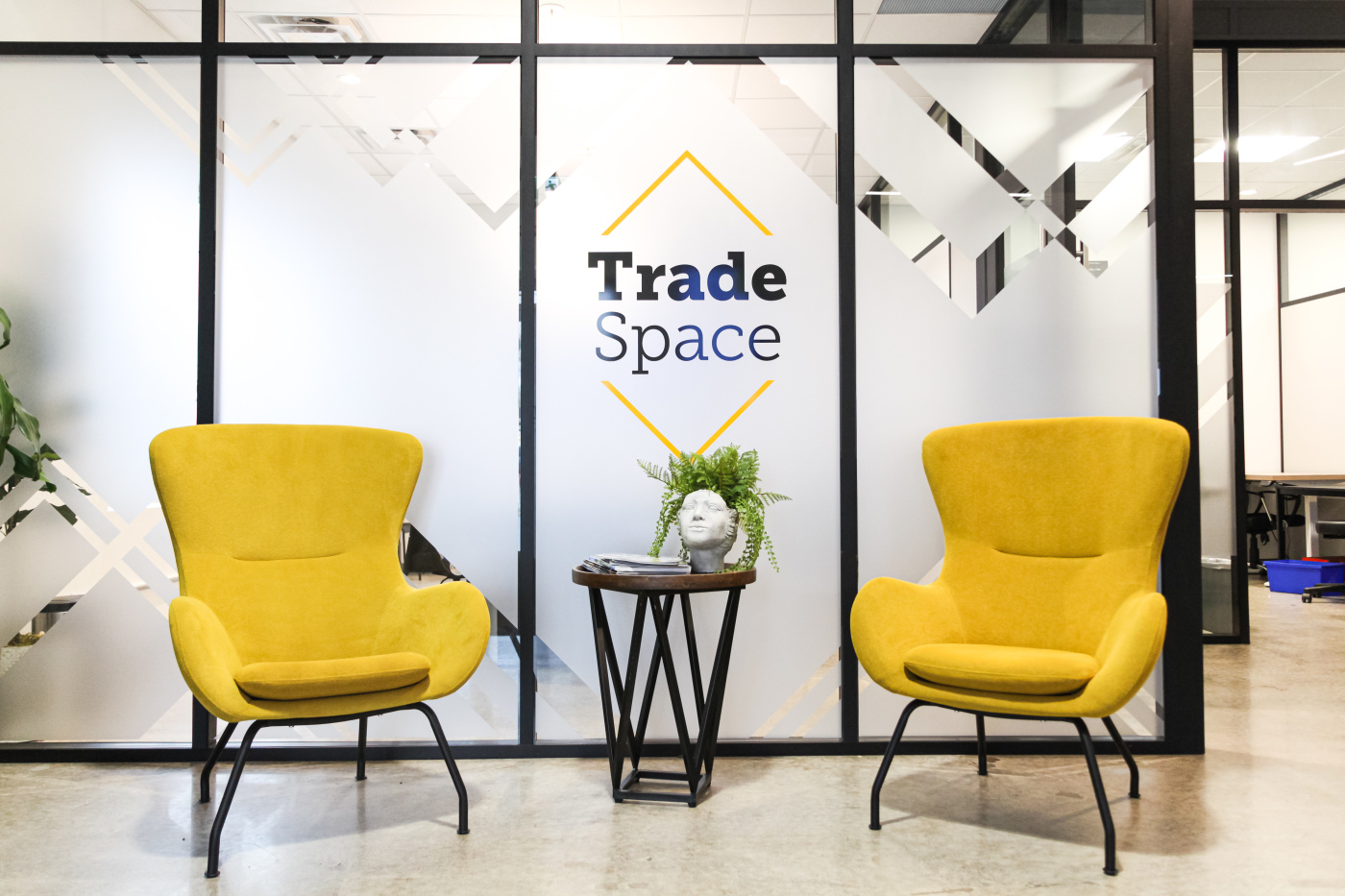 This inviting reception area greets guests and members when they come into TradeSpace.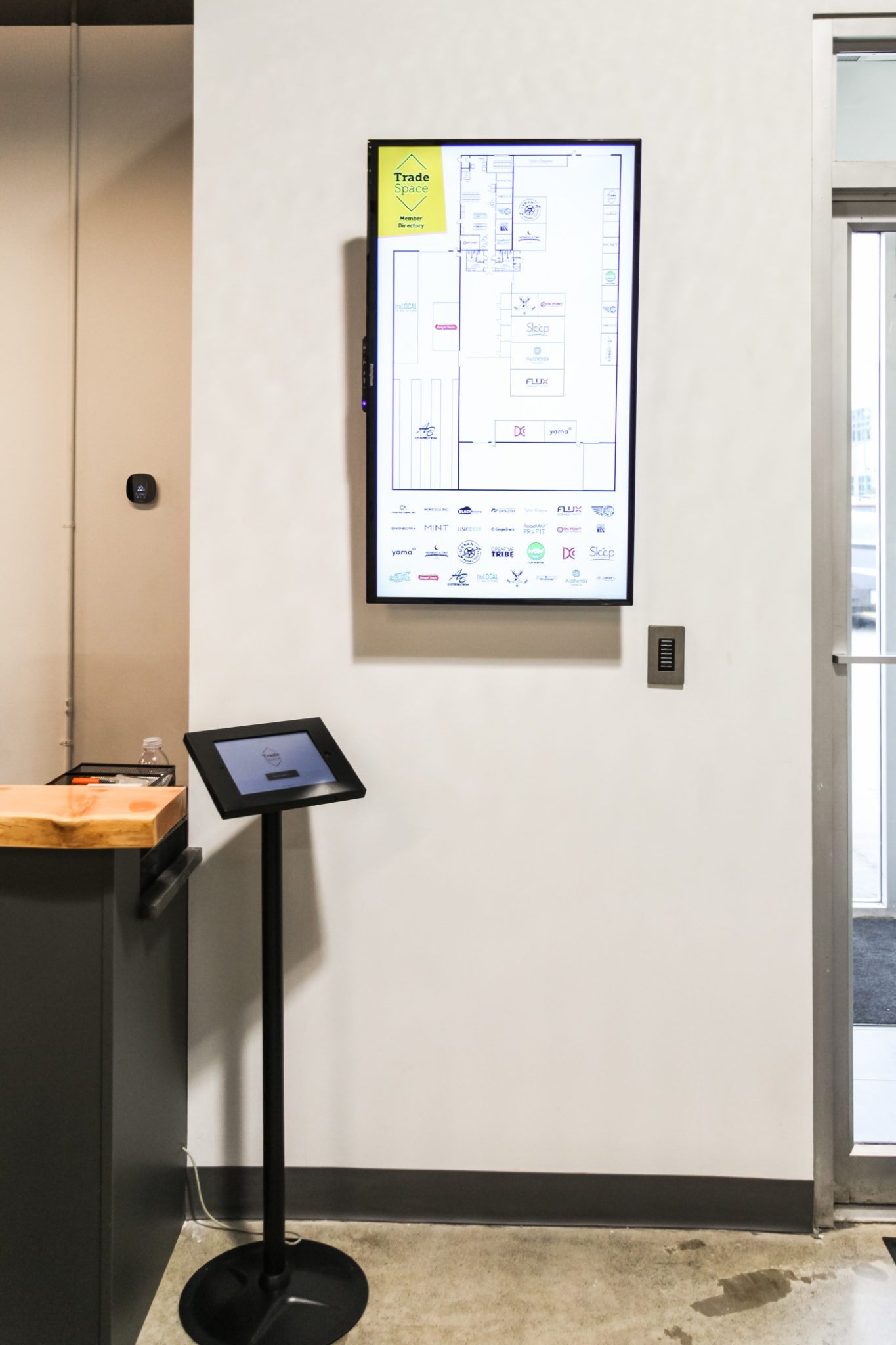 This map shows the general office layout of TradeSpace, which includes 3,000 square feet of flexible workspace with open tables, a kitchen and private offices. The rest of the 40,000 square foot facility is made up of warehouse space. TradeSpace members get 24/7 access.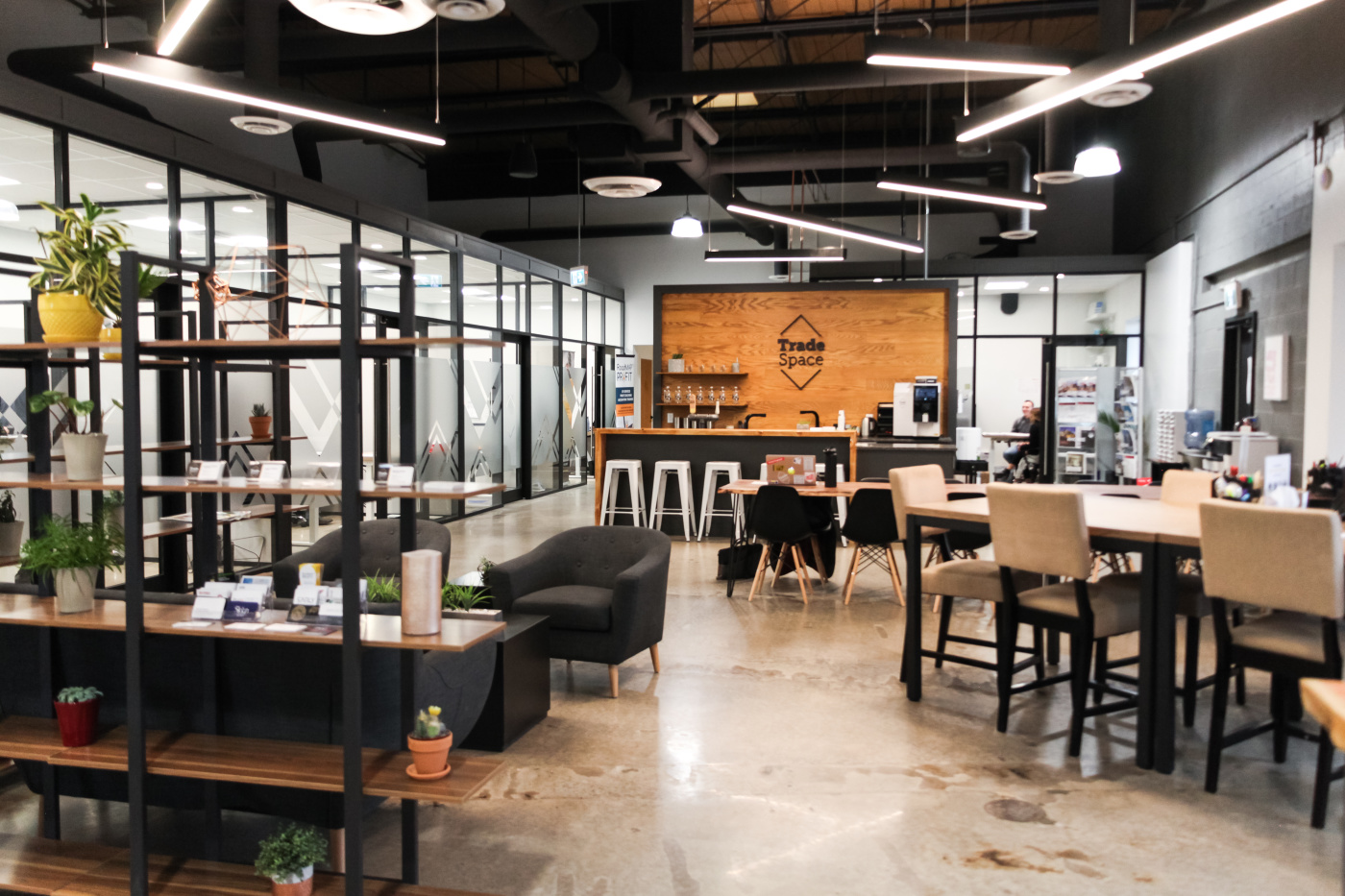 Any TradeSpace member can work out of the flexible workspace area, which features a cafe, couches and tables. The space has a modern-meets-industrial vibe thanks to the concrete floors, funky lighting and wooden tables and finishes.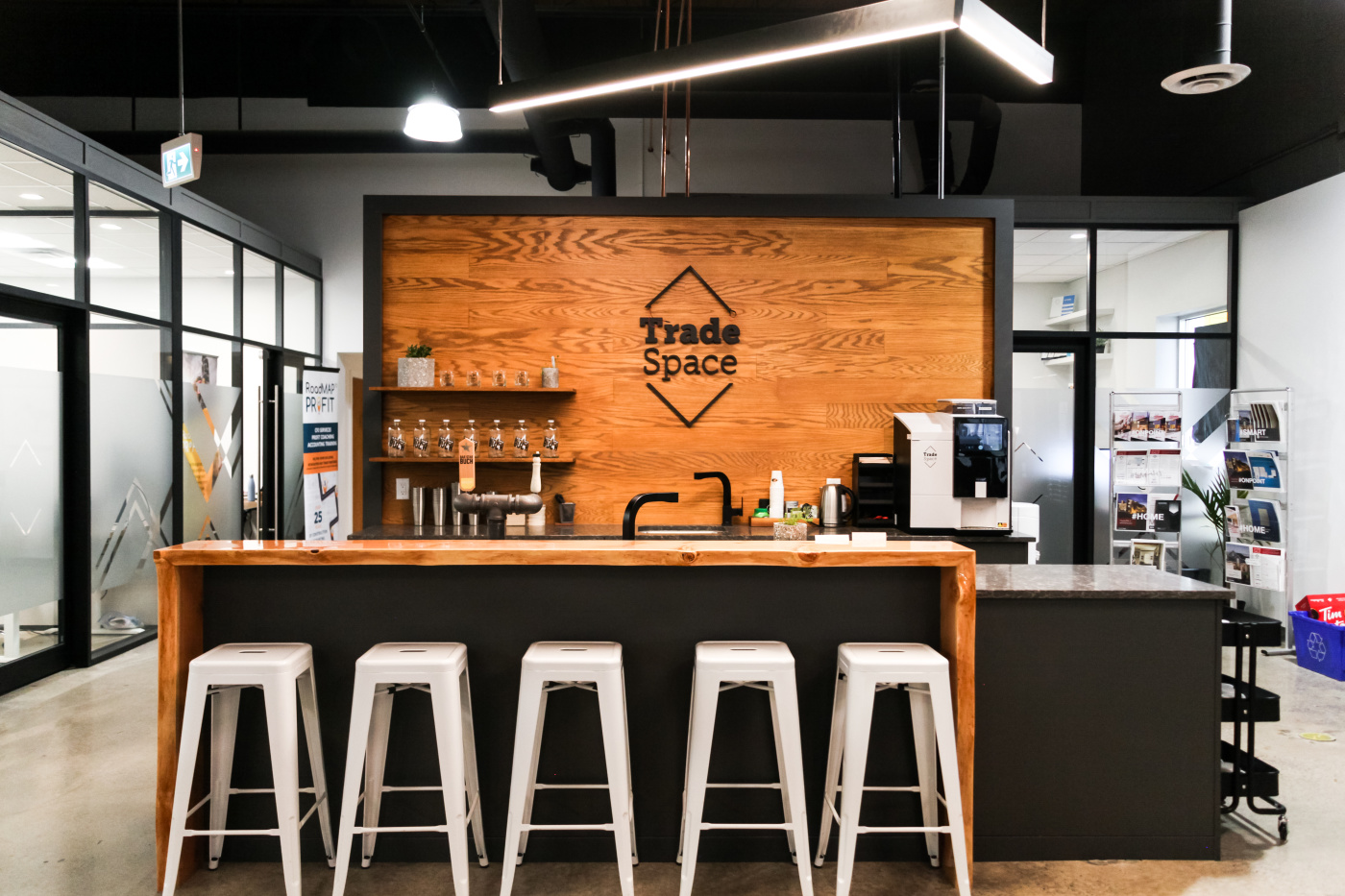 This cafe area can be used as an everyday work and dining area for members or as an event space.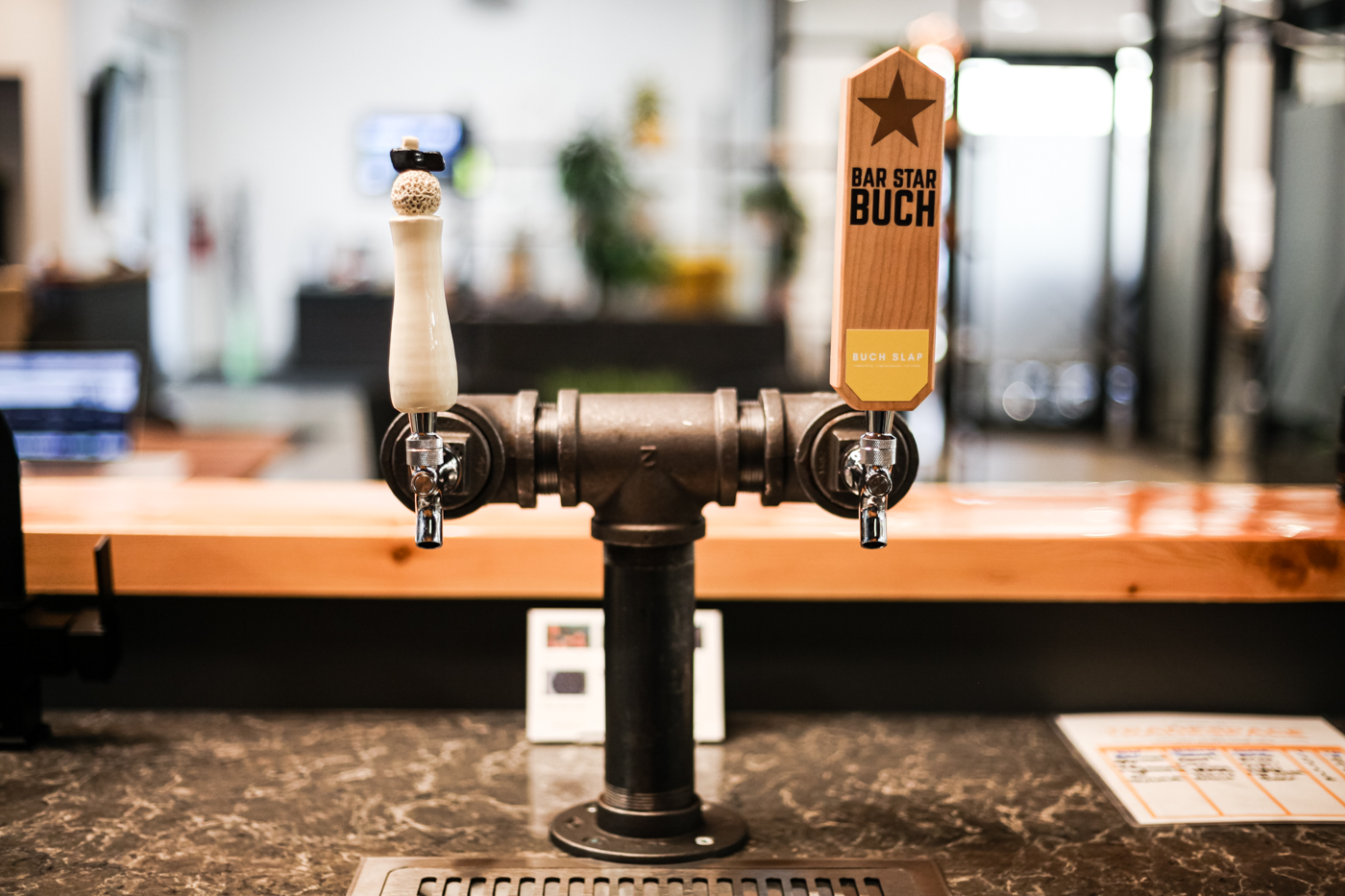 These two taps feature a rotating selection of draft beer, cider and kombucha.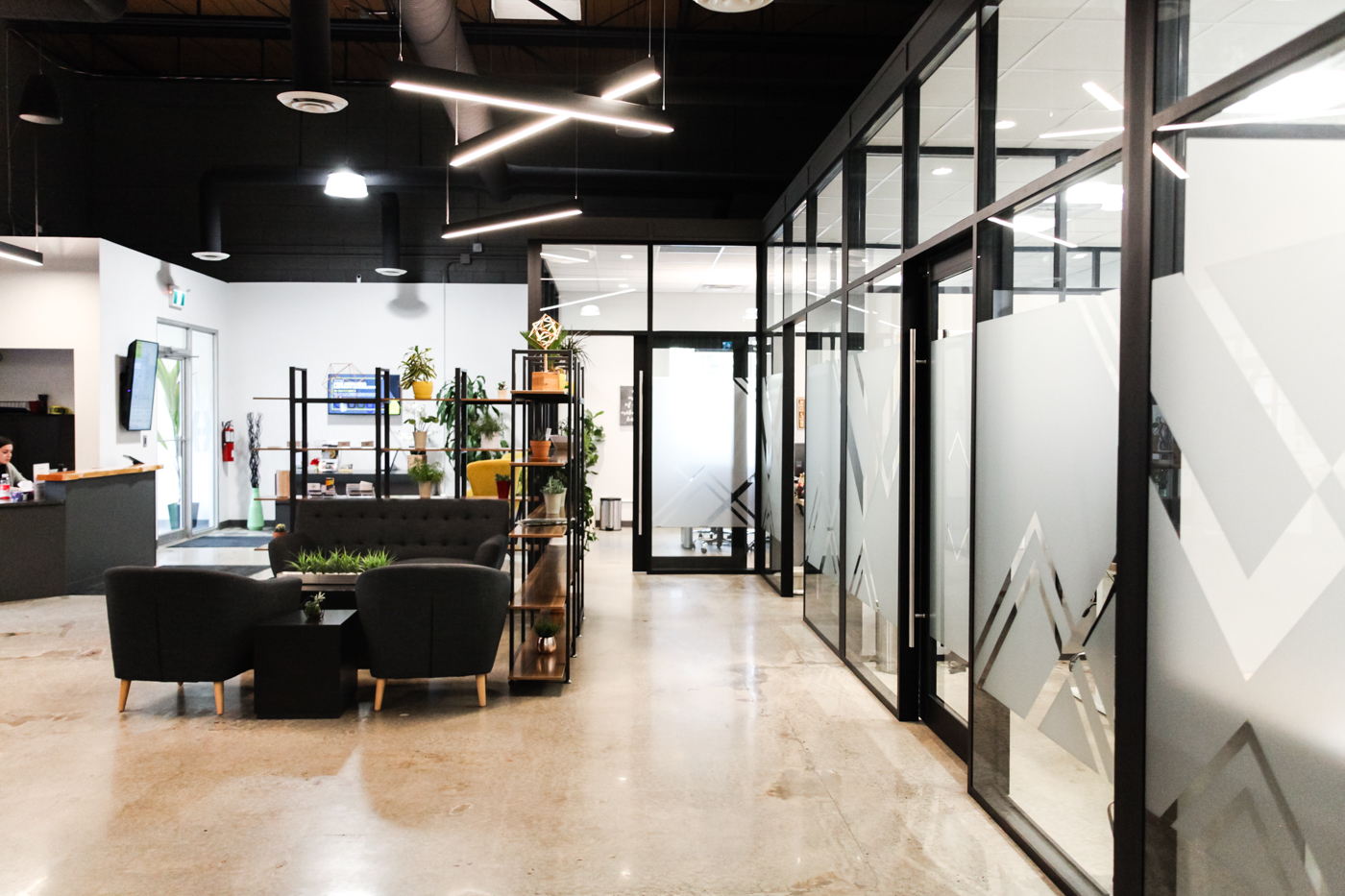 Private offices and conference rooms run along the outside of the flexible work area.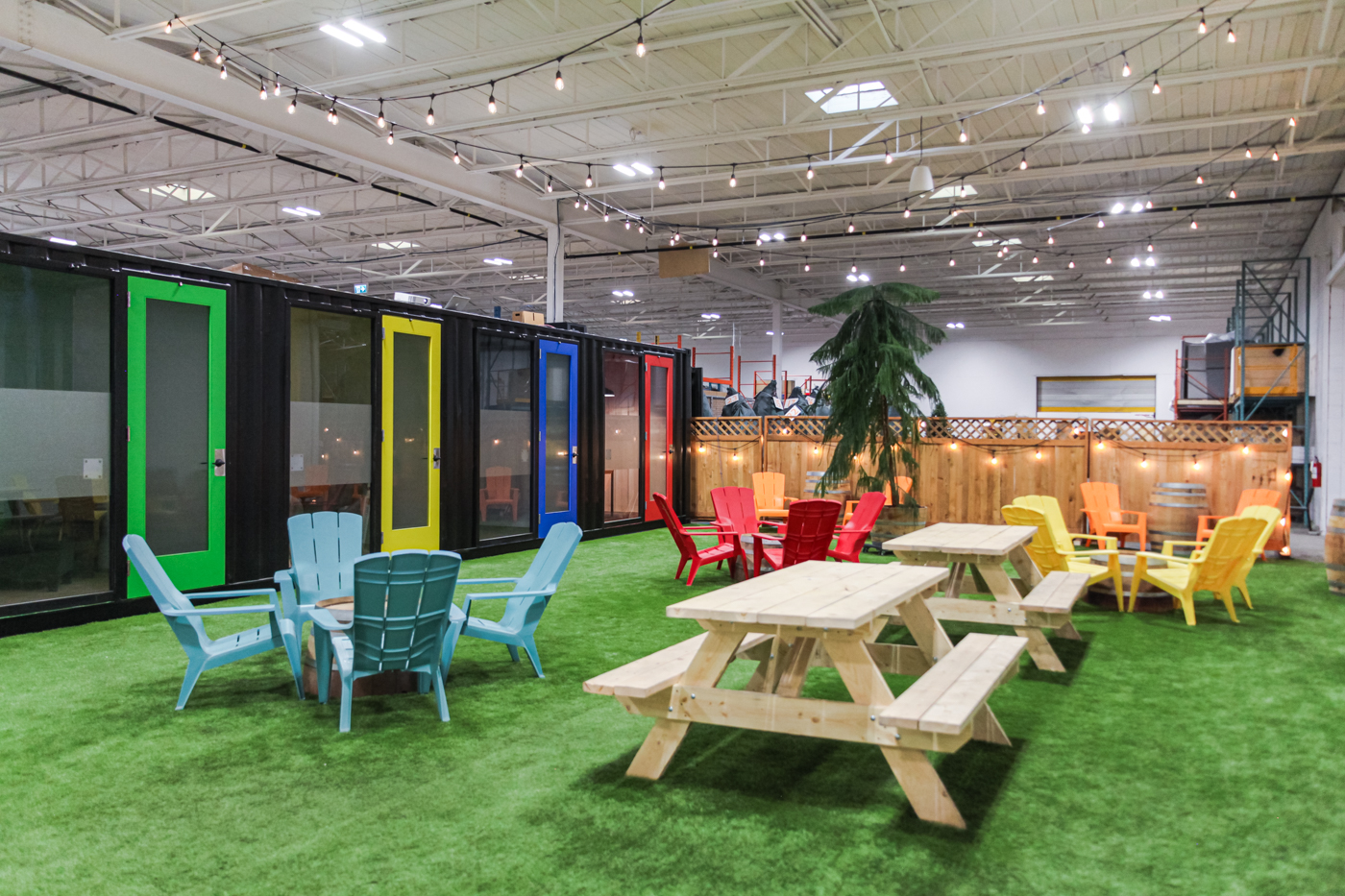 One of the coolest spots in TradeSpace is this garden space between the open workspace and the warehouse. Astroturf, strings of lights, lawn furniture and a repurposed shipping container give this area a fun vibe. The garden space is both a work area and an event space that can be booked by members or the public. "Winters are long in Alberta, so we wanted to create an uplifting space that people could come hang out in, and then obviously it doubles as an event space for us," Tetreau says.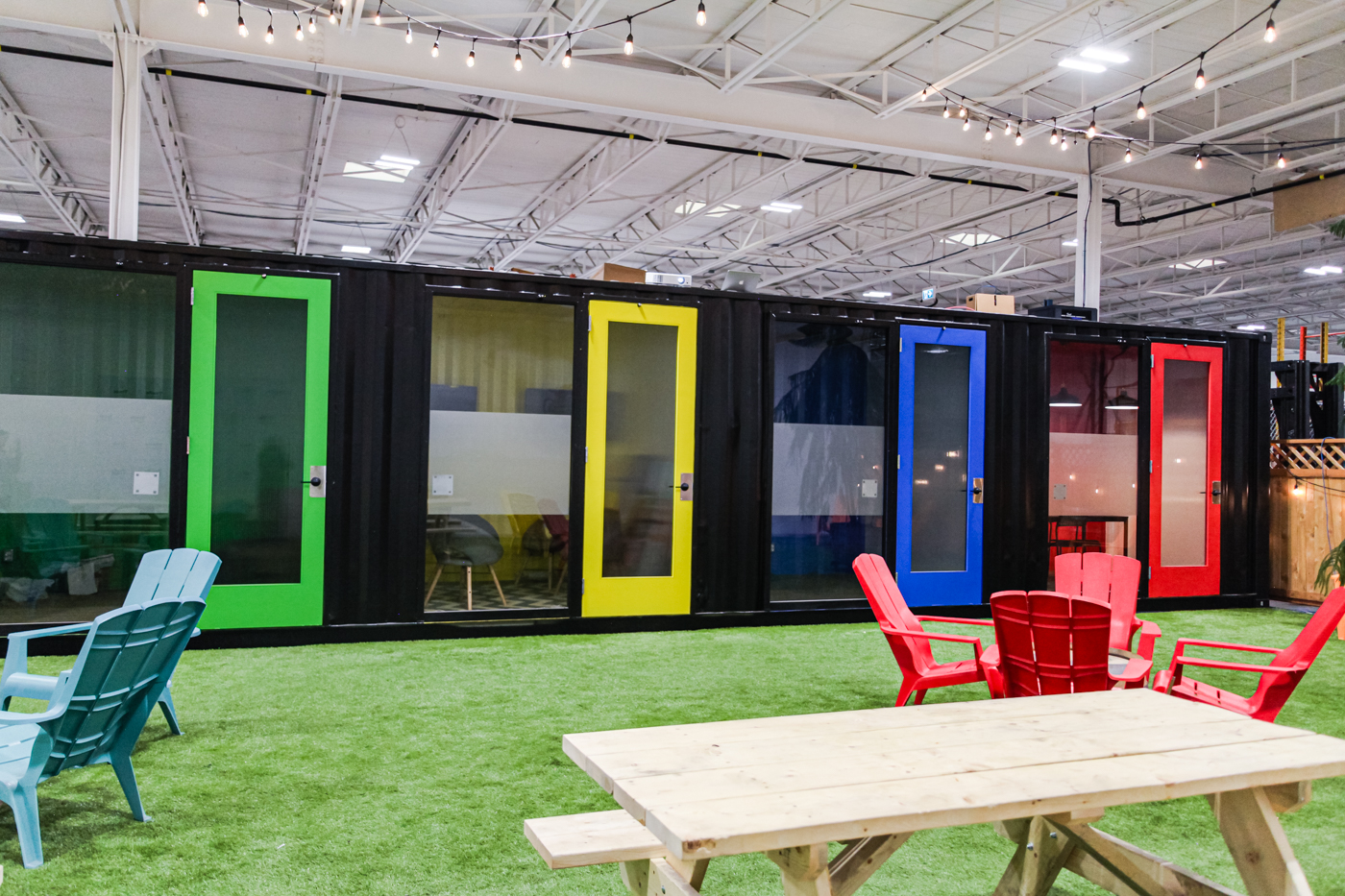 The shipping container isn't just an eye-catching piece of decor though. It's been turned into four separate meeting rooms, each one outfitted with salvaged doors and windows from a Bankers Hall tower renovation.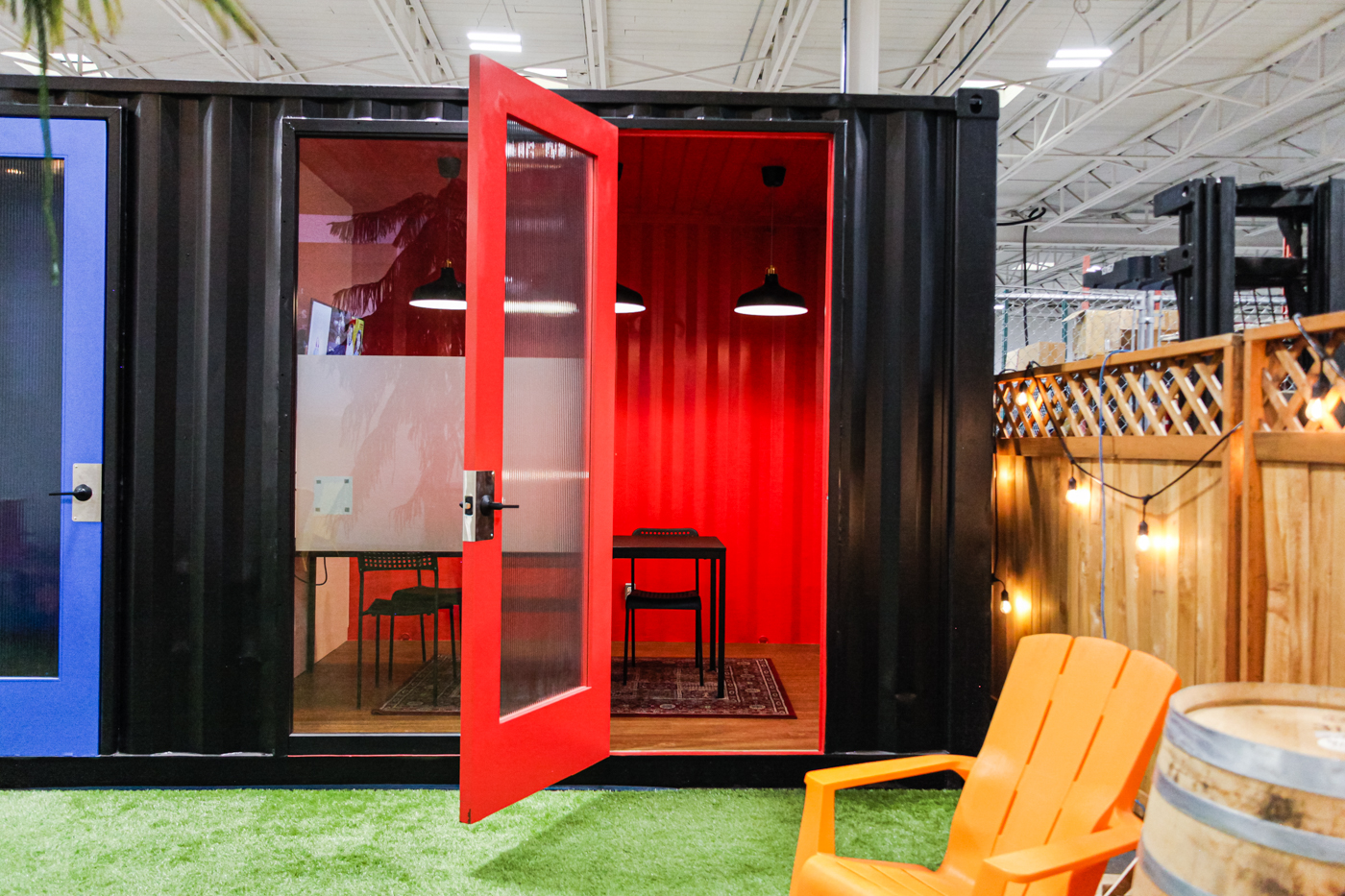 All four meeting rooms have a different colour scheme and purpose. This red room was designed to be a traditional meeting and presentation room. There's also a blueprint room, a room for brainstorming and one that's meant for phone calls and breaks.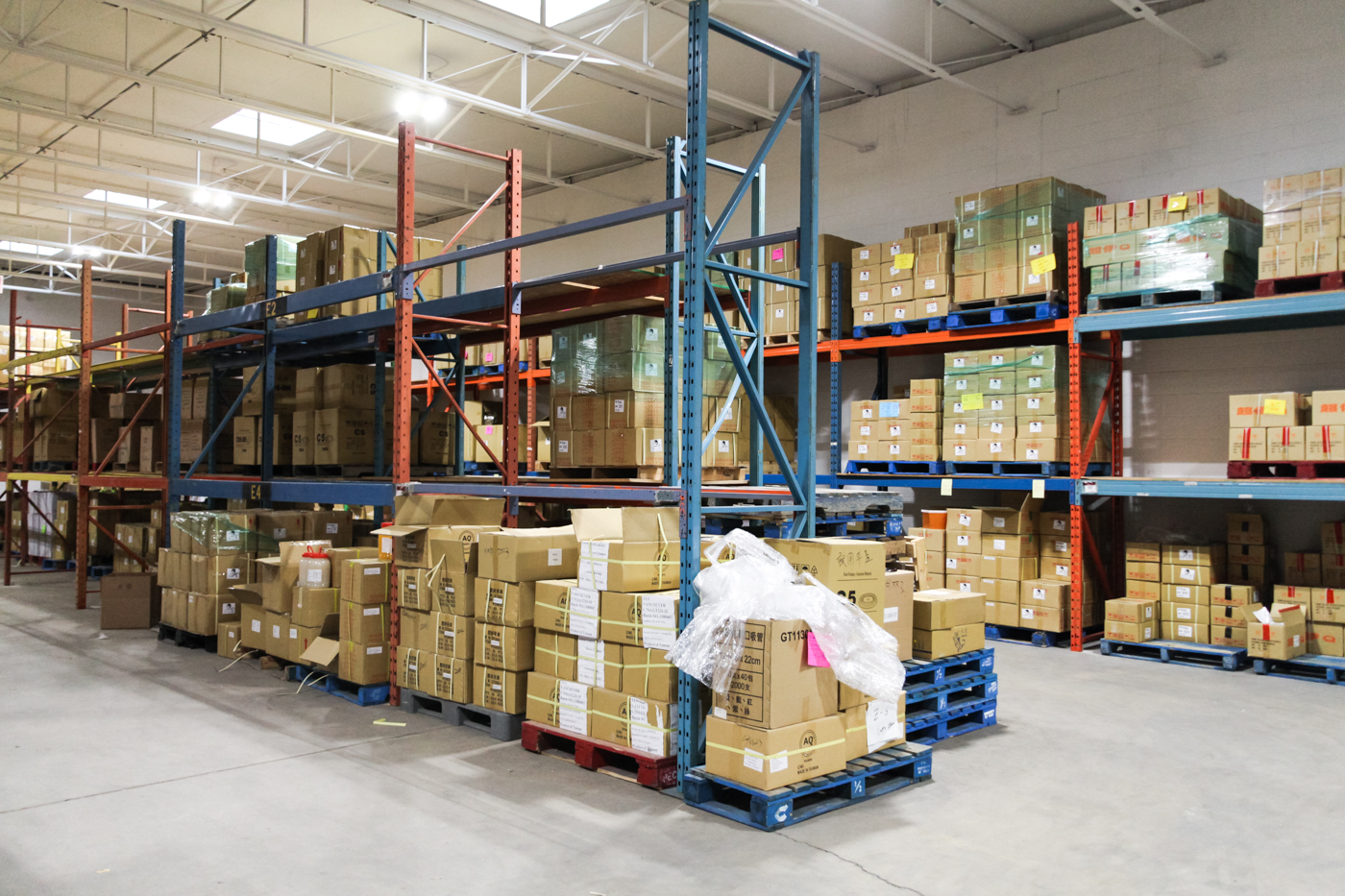 This is the food section of the warehouse, which holds supplies for businesses like Bengal Foods, AB Distribution and truLOCAL.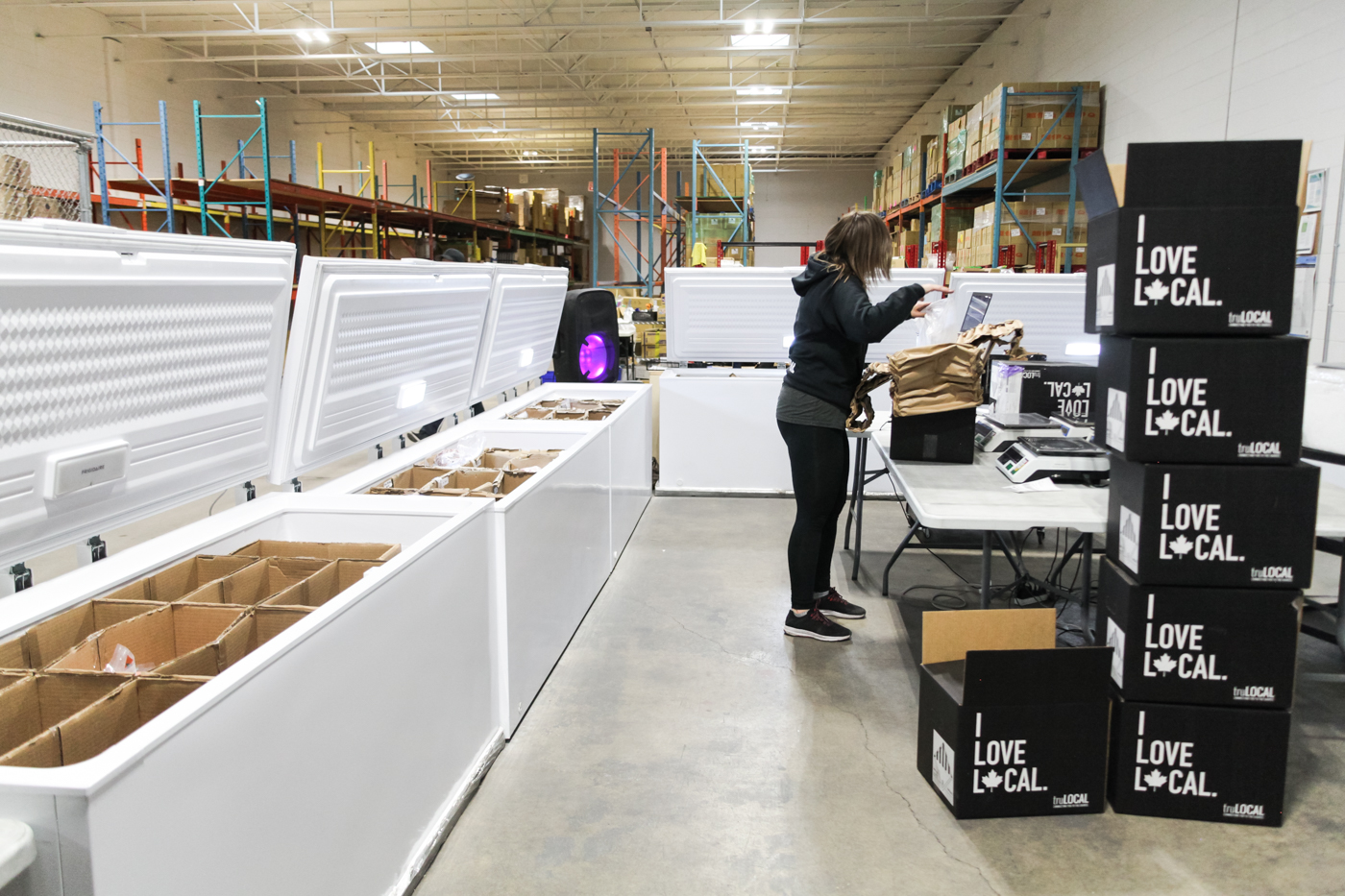 Here's a look at the warehouse set up for meat delivery company truLOCAL, which includes eight regular freezers and one giant freezer inside a shipping container.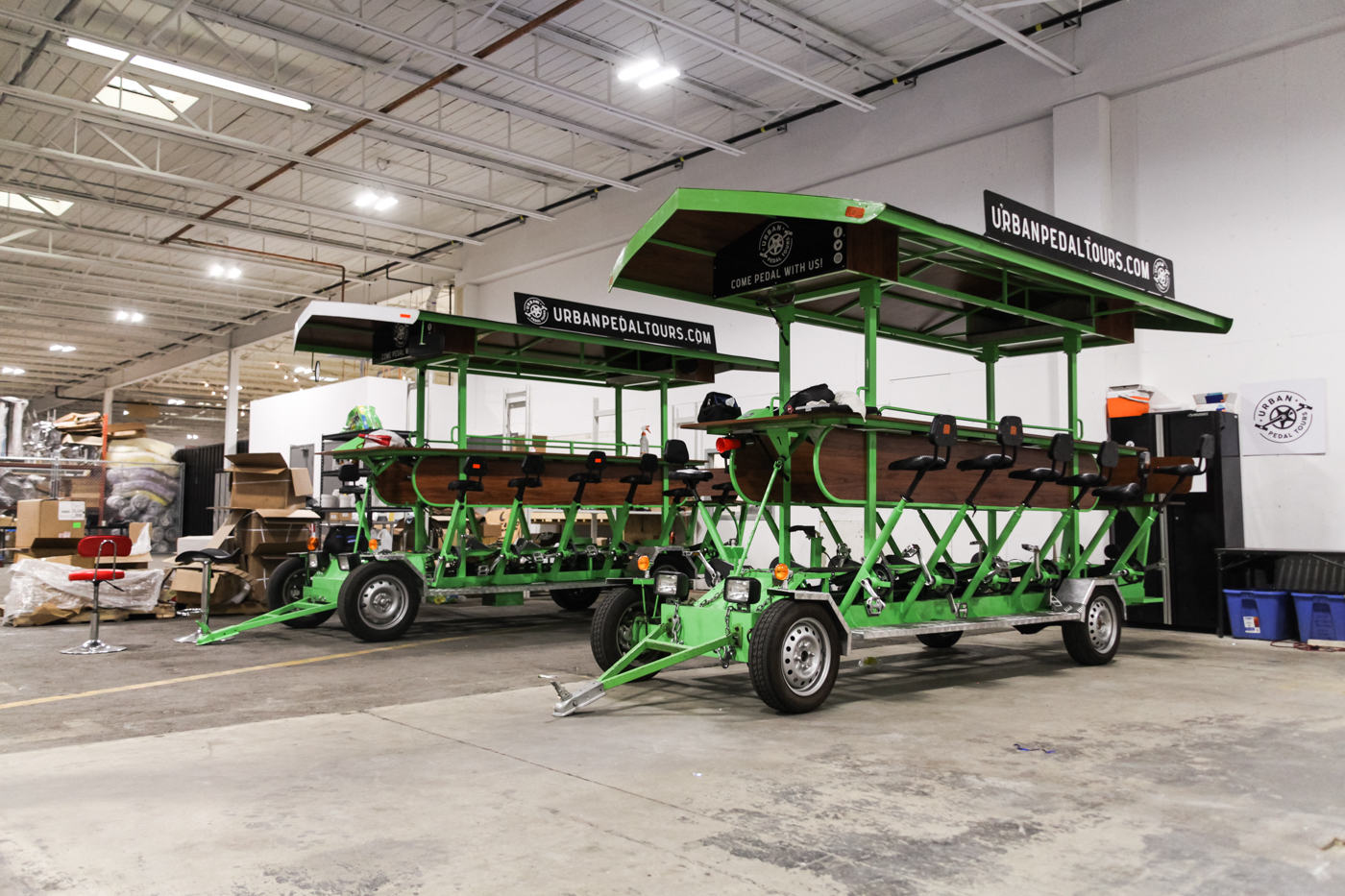 A wide range of companies work out of the warehouse, including the Calgary Dream Centre, Yama Nomad, Midnight & Two and Urban Pedal Tours.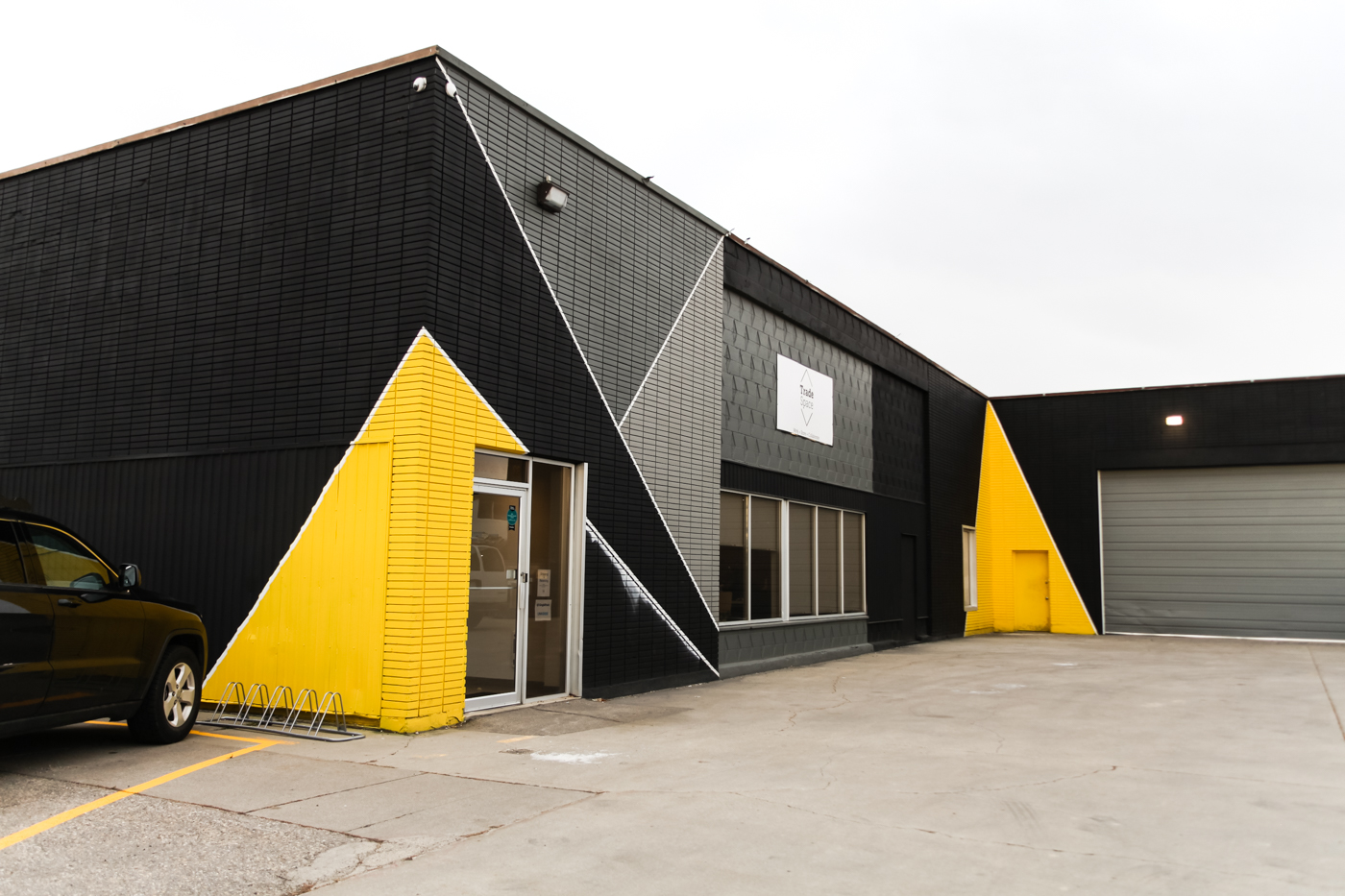 TradeSpace is hard to miss thanks to its fun exterior. There's also a handy shipping bay that leads into the warehouse.
Do you have a suggestion for a Calgary office we should feature next? Tell us what makes the office space notable and, when possible, supply a few photographs for reference. Let us know.
This content was produced by Avenue Magazine. The advertiser had no influence over this editorial.