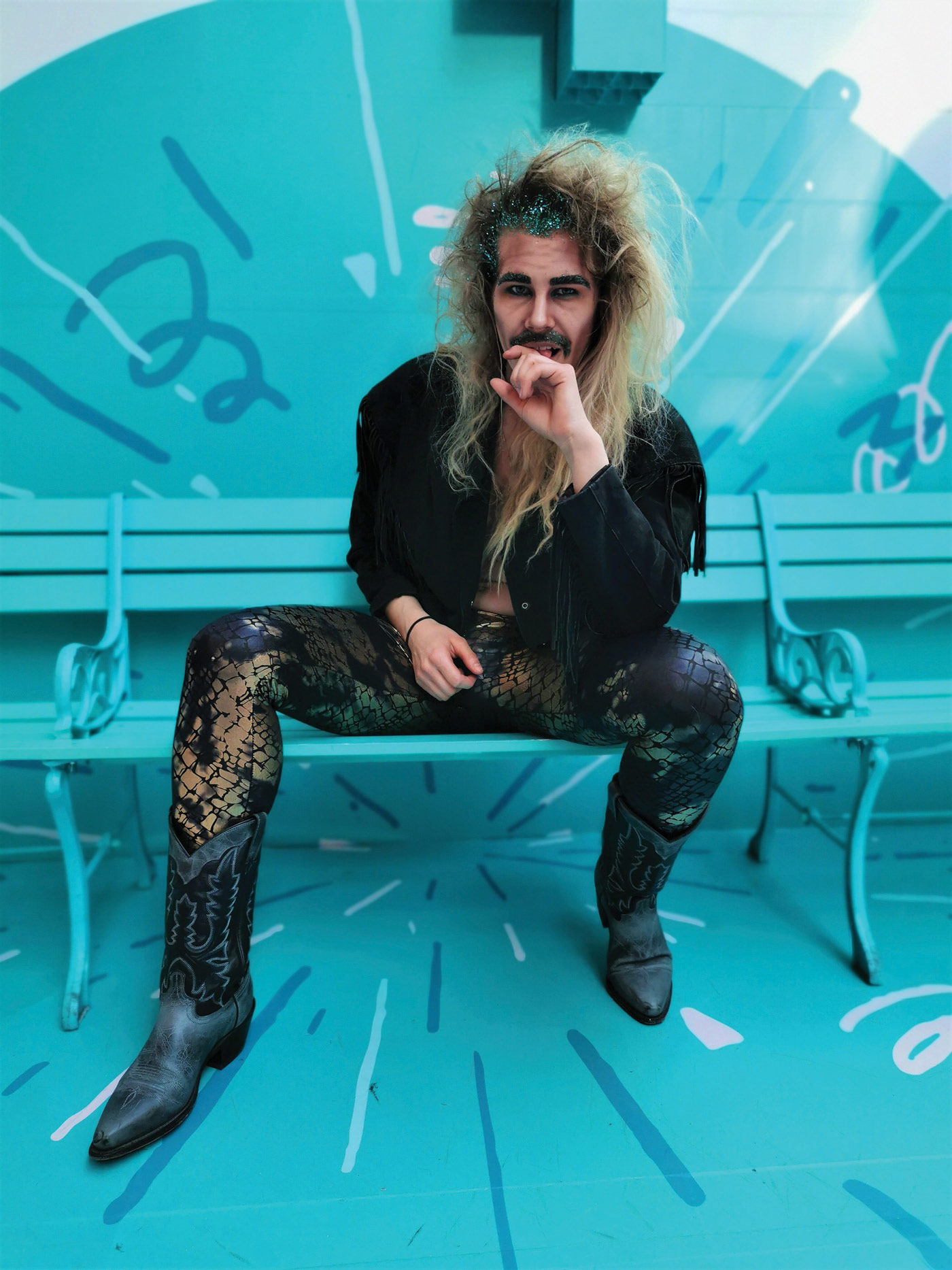 Back in May, 2018, Calgary's Duke Carson was the first drag king to be crowned Alberta's Next Drag Superstar (ANDS) by Evolution Wonderlounge. By September, he had been selected as one of only four drag king performers across Canada to be the subject of an episode of CBC's Canada's a Drag.
Drag, the art of gender impersonation, has historically been focused on men who impersonate women. These performers typically get the lion's share of the spotlight, but Calgary's Fake Mustache Drag Troupe is helping expand that spotlight to include different perspectives, such as Carson's. Western Canada's largest and longest-running drag troupe, Fake Mustache welcomes performers of all genders in performance of whatever gender expression they like.
Carson, known outside of drag as Jordan May, first attended a Fake Mustache event in October, 2013. "The community was electric and welcoming, and I've always loved performing in one way or the other, so I decided to give it a go," says May. Carson was born on stage at a Fake Mustache show in March, 2014, and he has since become a full-fledged member of the troupe.
Carson's signatures include luscious, flowing locks, sculpted abs and rock 'n' roll lip-sync performance numbers. One he's particularly proud of is Aerosmith's "Dude (Looks a Lady)." That was the song that won Carson a spot in the qualifiers for ANDS 2018. "I was exhilarated afterwards," he says (May uses masculine pronouns when speaking as Carson). "The entire building was so loud. People were standing up and just screaming."
In addition to the time spent preparing for and performing several shows a week as Carson and sewing many of his outfits, May also works full-time at Cummins Sales and Service as a heavy-duty mechanic. She had been considering leaving the industry because she felt Carson and his successes were things she could never share with co-workers at her previous job. However, acting on the recommendation of a former instructor, she applied at Cummins based on its recognition for diversity and inclusion. May was wary, but decided that she would give it a month. "The company has been absolutely incredible and supportive of me, getting me on board with their education and queer training," she says.
You can see Duke Carson on stage at various venues during Calgary Pride Festival this year, as well as at Morley Two-Spirit Pride at the Morley First Nation.