For the managing partner of a wellness spa, Hank Van Weelden sure knows a lot about junk food. For instance, he can tell you off the top of his head that Hawkins Cheezies pack five calories per gram (butter has seven). Ergo, if you're pulling a month's worth of food on a sled while you bike across Antarctica, stock up on Cheezies.
Now, if you're headed to, say, Mount Everest, a few packs of Oreo cookies might be a wise investment. They're delicious at altitude.
Those are the kinds of things you learn over nearly four decades of adventuring around the world, whether it's cycling at the South Pole or paddleboarding through canyons in Arizona. Van Weelden also spends a fair amount of time in the Canadian Rockies these days overseeing the new Kananaskis Nordic Spa at the Pomeroy Kananaskis Mountain Lodge (formerly the Delta Kananaskis hotel).
Van Weelden, whose home base is Edmonton, isn't shy about his love for K-Country. He'll even defend the infamous winter storms that blow through the region. "It's a place where people are going for an outdoor experience and so the fact that it may be a blizzard while you're there is wonderful," he says.
Van Weelden, 52, has certainly dealt with his fair share of inclement weather as many of his sporting adventures take place in austere or far-flung locations. Each year he enters the Arrowhead 135, considered one of the world's toughest endurance challenges, in which participants bike, ski or run nearly 220 kilometres (135 miles) over trails in northern Minnesota during the winter. Temperatures regularly drop below -30 Celsius.
"The second-last time, it was -56 and I rode my bike for 36 hours nonstop," he remembers.
"It's horrific in the moment. You hate life. But you're curious to see what this vessel — this combination of mind, body and soul — what its potential is."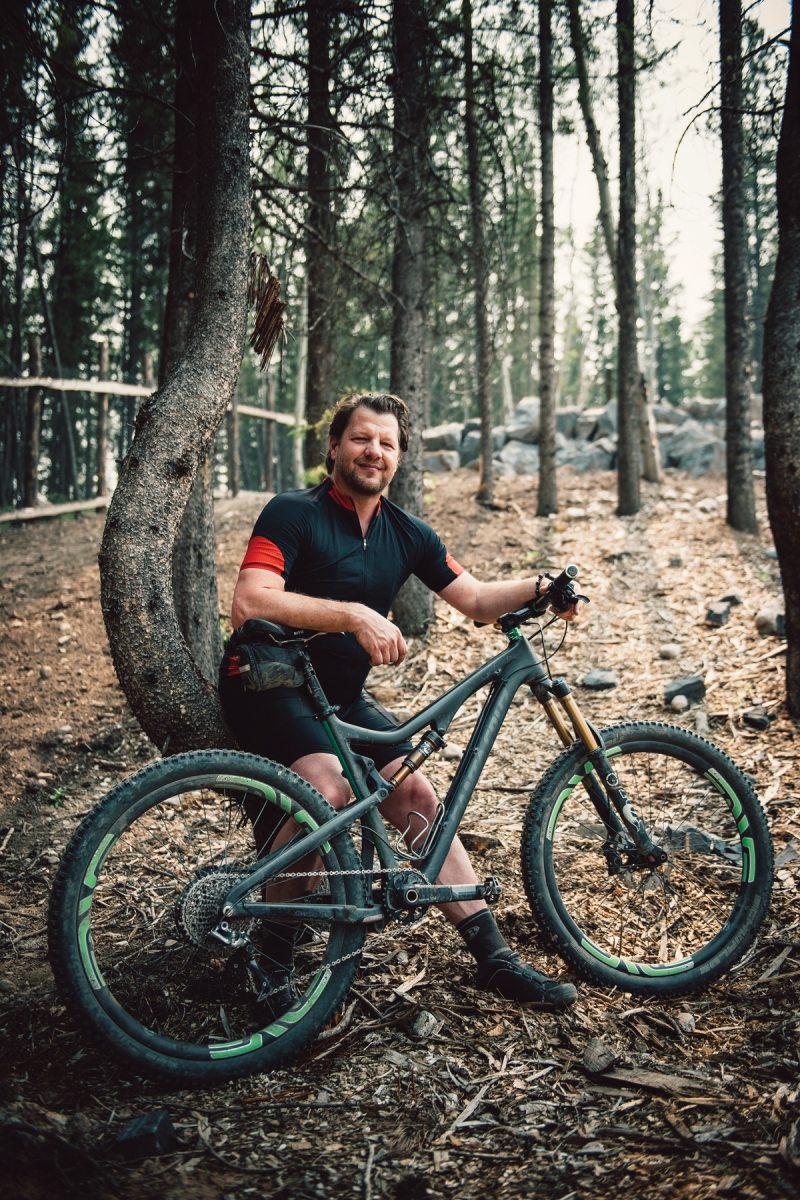 Van Weelden has long had a thirst for adventuring in the outdoors. He grew up in Edmonton, the son of two Dutch emigrants who fell in love with the Canadian mountains. By five, he was hiking. By 11, he had completed his first backcountry ski tour and, in his teens, was mountain climbing throughout Western Canada.
At 22, Van Weelden joined his first grand-scale international adventure as part of the third Canadian expedition to Everest. He didn't summit, but spent several weeks at Camp 3. At an elevation of 7,300 metres, the camp is just over 1,300 m higher than the summit of Mount Logan, Canada's highest peak. While at Camp 3, Van Weelden ventured out one day to climb a nearby peak. He "bonked" (a term athletes use for succumbing to exhaustion) and struggled for the next six hours to return to camp. Rather than discouraging him, the experience left Van Weelden hungry for more. "What amazed me was the depth within us when our body says no and our mind wants to continue," he says.
Last year, Van Weelden took on his biggest solo challenge to date, cycling from the South Pole to Hercules Inlet on the southwestern edge of Antarctica. He expected the 1,125-km journey to take 30 days and he spent six months working with a psychologist to prepare for the extreme isolation. Six days in, he quit. Several things convinced him to stop, though it was mainly because his bike was malfunctioning and he had a chance to catch a MedEvac flight out. "I'm an adventurer, but not to the point where it gets stupid. I'm not going to push myself so far that I can't come home," he says. As a husband and father of three, there's a lot for Van Weelden to come home to. "Coming home is awesome," he says.
Van Weelden tends to avoid social media, sponsorships, even tracking apps like Strava. He doesn't like to compare himself to other athletes, or be beholden to sponsors or the public. He wants the privacy to carry out his adventures without outside pressure and says he's lucky to have the financial freedom to fund his trips without relying on sponsorship (he's CEO of Alta-Fab Structures Ltd., a Nisku-based off-site construction company). His next major adventure is a six-week backcountry cycling trip through the southern United States.
Though he has never been a gym person, Van Weelden recently started a regular yoga and morning exercise routine. "I want to still be doing these adventures when I'm 70 and 80. There are things I need to do now to put myself in a position to do it sustainably," he says. His number-one fitness tip, no matter the sport, is to push your limit three times every time you go out. "Whether it's climbing a hill or sprinting for something, your body and your mind will come back more refreshed, " he says. And a post-workout relaxation session in a gorgeous alpine spa certainly helps, as well.
This article appears in the October 2018 issue of Avenue Calgary. Subscribe here.