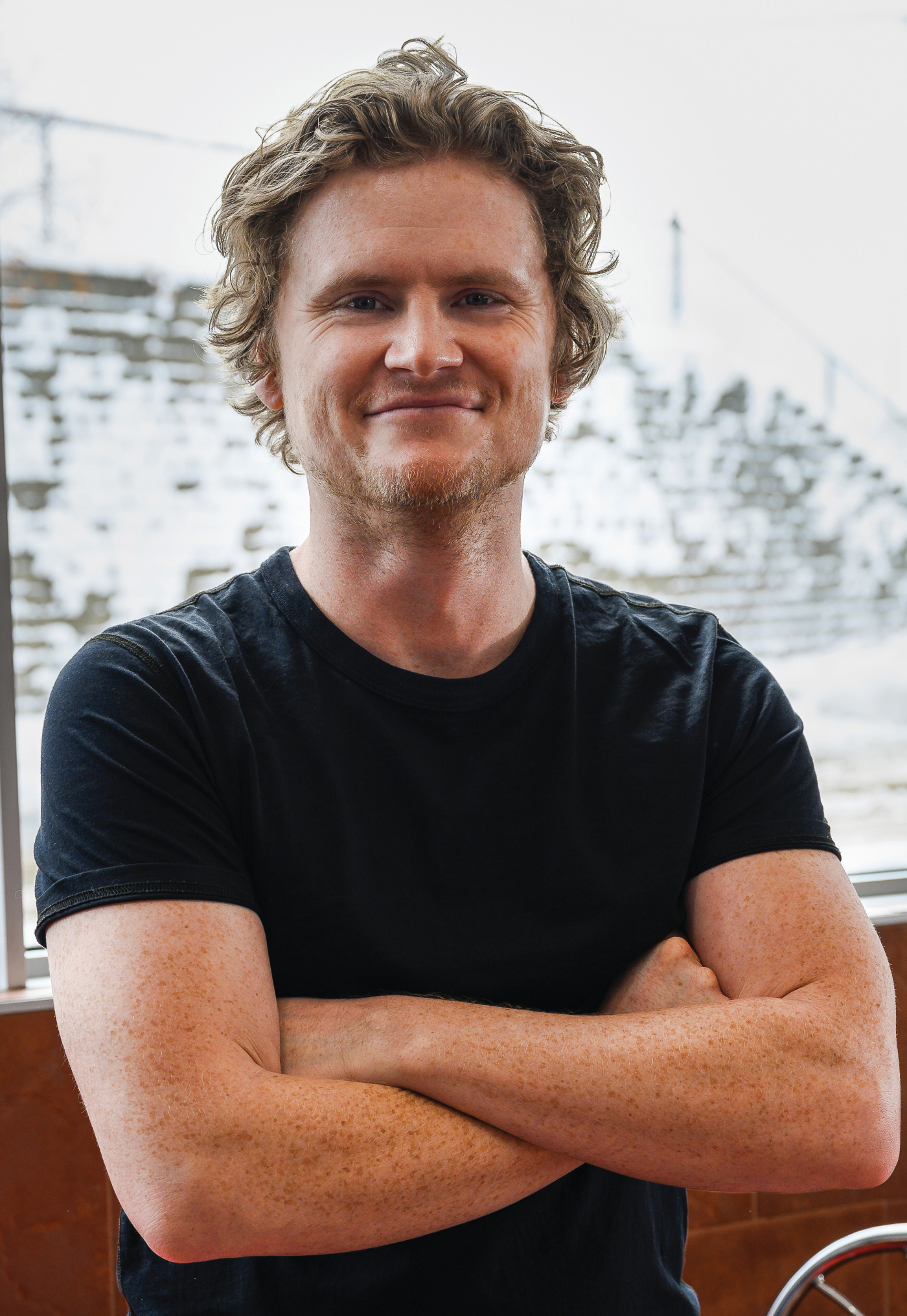 A shared love of the Calgary Flames, 
a beer-league hockey team and a set of wildly popular YouTube videos originally united former Calgarian Nathan Dales with Jared Keeso, creator and producer of the TV show Letterkenny. Now, nearly 10 years after they met, Dales stars as Letterkenny series lead, Darryl, alongside Keeso. And next month, he returns to his hometown of Calgary for the Letterkenny Live show.
Dales grew up in Calgary, but left to pursue acting, ending up in Vancouver (by way of Los Angeles) in 2008. There, he met Keeso, a fellow actor, hockey player and Flames fan. In between beer-league hockey games and cheering on the Flames, the pair worked on a series of fun, satirical YouTube videos inspired by Keeso's upbringing in the small town of Listowel, Ont., titled "Letterkenny Problems." These first videos caught the attention of millions of viewers, among them Mark Montiefore from New Metric Media, who, with the help of Bell Media, transformed Keeso's concept into a TV show.
Dales says he knew personalities like those portrayed in the show while growing up in Calgary. 
Whether it was the hockey players, "hicks," "skids," 
or those who are, in his words, just a little "rough 
around the edges," it was easy for him to draw on experiences from his upbringing and incorporate that into his character. Dales says a big part of Letterkenny's appeal and success is that so many people feel like they know, or can relate to, these characters. "Wherever you're from — the States, Canada, a small town or a city — you can see yourself or people that you know within these groups, and I think that's what people grab on to," he says.
The Letterkenny cast recently wrapped up filming the show's ninth season, and will be on the road until April 21 bringing Letterkenny Live to more than 40 cities across Canada and the U.S. Dales says one of the biggest highlights of this tour will be stopping in Calgary. "It's special because I grew up there," he says. "I get to come home and perform in front of a bunch of family members and friends in my own city. It's amazing."
Letterkenny Live comes to Calgary April 3 at the Grey Eagle Resort & Casino. For more information go to letterkenny.tv