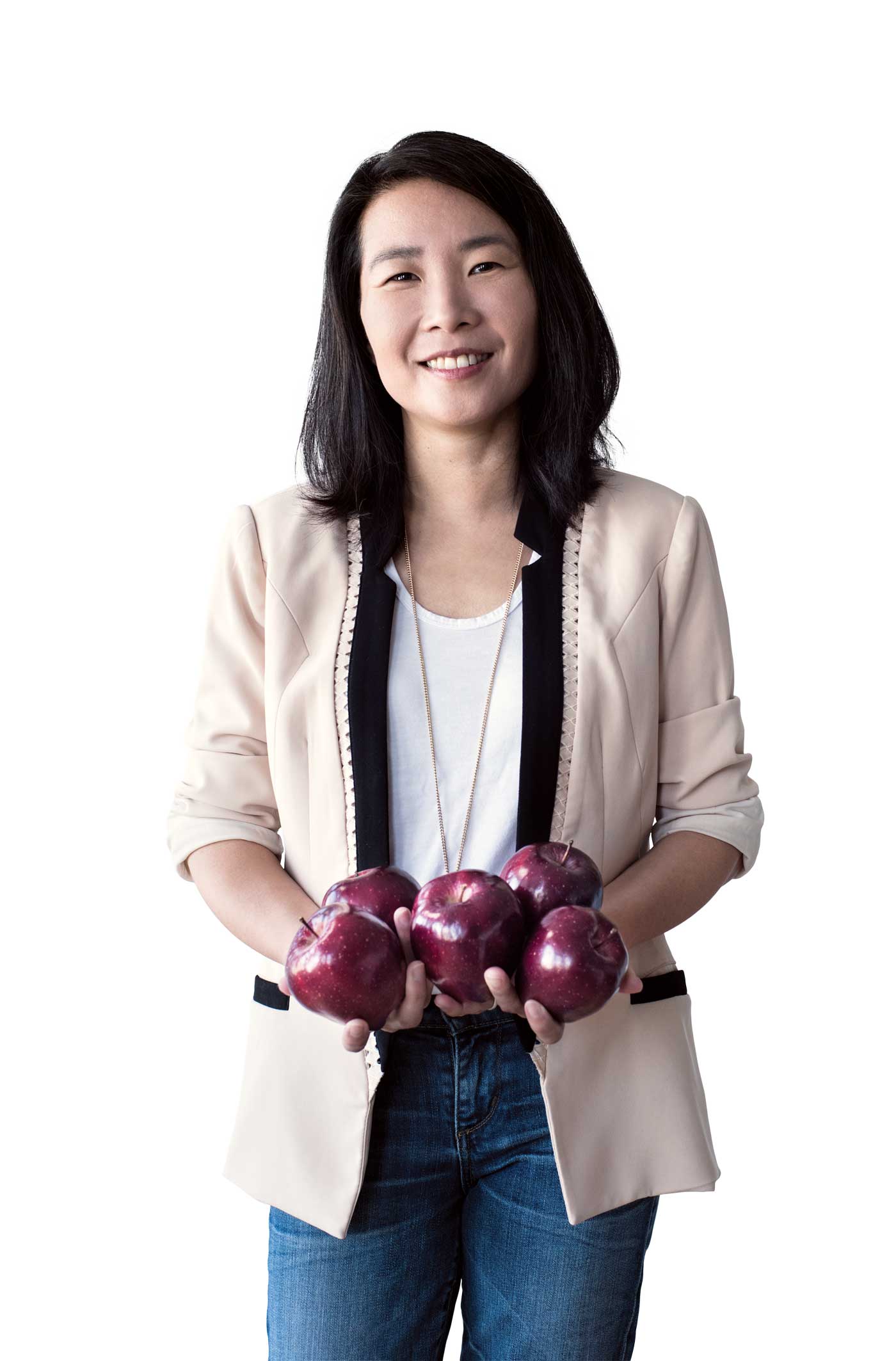 The Instagram hashtag #momlife is a gateway to upwards of 32 million images. The majority, it seems, are of smiling families in perfect composition and selfie upon selfie, without any children to be seen. Then there's the #momlife of @by_teresawong, a Calgary author and illustrator whose content on the popular platform is there neither to present her life through rose-coloured glasses for outsiders to envy, nor display her #ootd (outfit of the day). Rather, Teresa Wong's images offer a poignant picture of motherhood and candid depictions of the craziness of life with her three kids: daughters Scarlet and Eden and son Isaac.
Her unfiltered perspective isn't the only thing that sets Wong's postings apart. It's also that Wong mostly uses illustration to show what life is like in her home, a tidy, modernist two-storey in the northwest neighbourhood of Panorama Hills, not far from the Beddington Heights home where she grew up. Now, those who are drawn to Wong's life in pictures can also pick up a copy of her new graphic-novel memoir, Dear Scarlet, a heart-wrenching journey through new motherhood and postpartum depression, released this past April by Arsenal Pulp Press.
Wong's road to becoming a published graphic novelist began with an affinity for comics in childhood. She is first-generation Canadian, born in Calgary in 1976 to Chinese parents who had immigrated to Canada via Hong Kong just a few years prior, each of them swimming from mainland China to the former British colony to escape the work communes they were sent to during the Cultural Revolution. Like many Canadian kids, Wong avidly devoured comics — she liked Betty and Veronica digests in particular — though her interest tapered off somewhat as she entered her teen years.
She discovered graphic novels as an adult in the early 2000s, starting with Persepolis by Marjane Satrapi (later adapted into an Oscar-nominated film). "She writes about her childhood in Iran before the Islamic revolution and winds up having to leave. It is a beautiful book," Wong says. The combination of adult memoir and novel-worthy themes combined with the comics-style illustration she had loved as a kid, struck a chord. "To see that put together in such a compelling way was a real revelation for me," she says.
The experience that would spur Wong's own foray into graphic-novel storytelling was the 2009 birth of Scarlet, her eldest daughter. Though there are countless instructive tomes on bookstore shelves similar to the ubiquitous What to Expect When You're Expecting, fewer address what new motherhood truly feels like, especially for those who, like Wong, experience difficult births and crushing postpartum depression. "I want new mothers to know they are not alone in what they are going through," she says. "I don't think that new mothers or mothers of young children often see that in books, their stories told back to them."
Scarlet's birth resulted in an extended hospital stay — Wong only found out later that she was being closely monitored because she lost half her blood. She also had trouble breastfeeding and, at around the 10-day mark, her tiredness transitioned to postpartum depression.
One of the people Wong and her husband Sunny reached out to during this dark time was Calgary-based doula AJ Hadfield, a current member and past president of the Calgary Doula Association. "Teresa has great courage," says Hadfield. "Postpartum depression is debilitating, both physically and emotionally, and hits at a time when a new parent is at their most vulnerable. To be able to recognize that there is a problem and then actively seek out support takes courage. Furthermore, our society — and many cultures — still attach shame and blame to the diagnosis of postpartum depression, so for Teresa to write this book and be vocal about her journey is both courageous and powerful."
Hadfield also provided postpartum support after the arrivals of Eden in 2011 and Isaac in 2014. Although Wong did not experience postpartum depression with her youngest, it was in the early days of her pregnancy with Isaac that she decided to tell her story in the form of a graphic novel. "The genre intrigued me. I really wanted to make something that was in the vein of the stuff I was reading," says Wong. "And I thought the story lent itself well to a visual treatment. I remembered that time in images versus words because I was quiet so much. It was a very silent time in my life."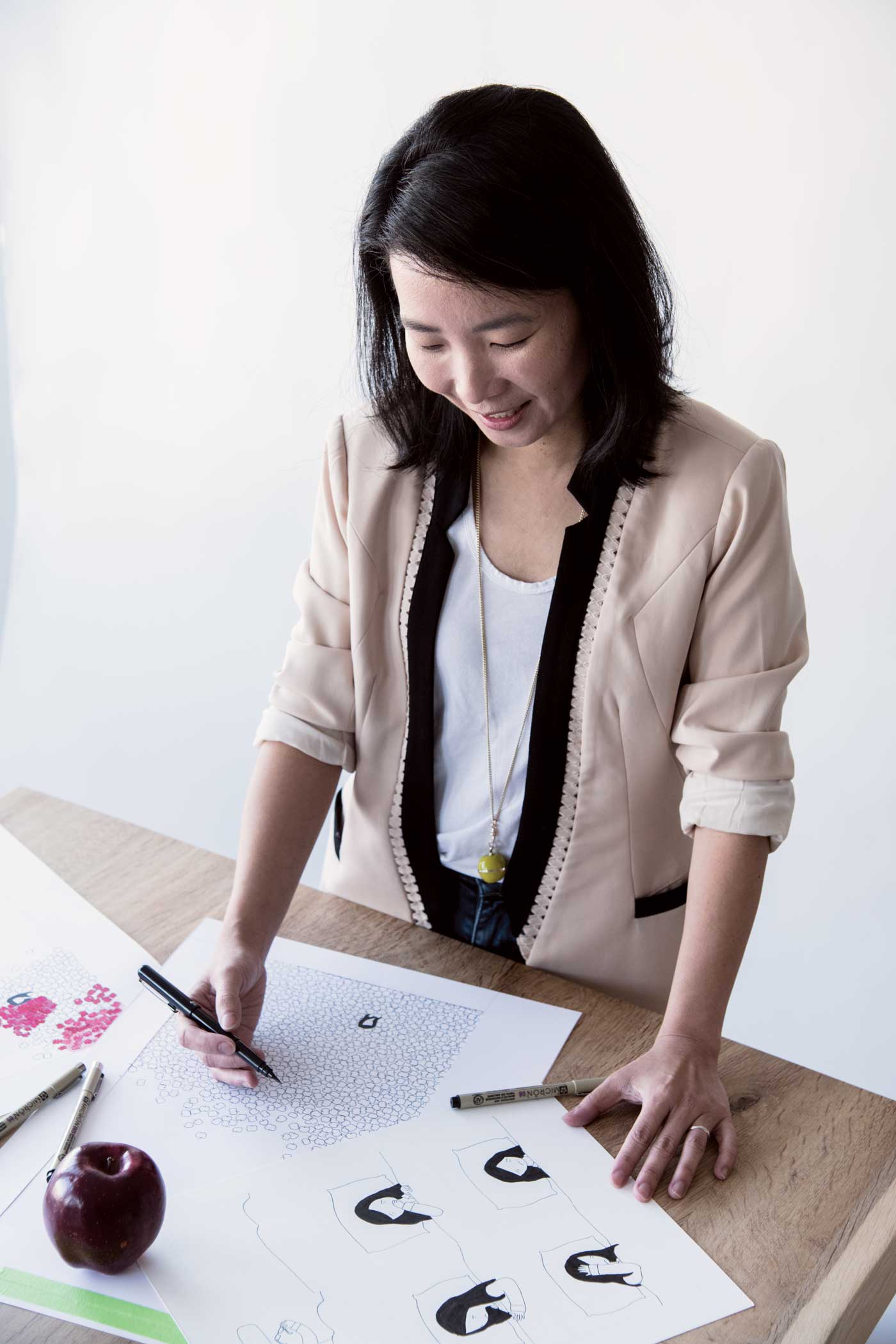 Wong characterizes herself as a professional writer and "beginner illustrator," having honed her writing skills while earning her Bachelor of Arts in English at the University of Calgary. When she started Dear Scarlet, she didn't think she could draw it herself, having no formal artistic training, and she intended to collaborate with a professional for the visuals. But as she storyboarded the book in her own hand it became apparent that, although the illustrations weren't slick, they were effective in conveying the sparseness she was experiencing at the time.
Though the seed for Dear Scarlet was planted in 2014, it took a while to germinate. For starters, Wong had a newborn and two preschoolers under her care. Then, just before Isaac's first birthday, Sunny experienced two strokes and had to undergo brain surgery. In whatever in-between time there was, Wong would storyboard, draw and research the process other graphic novelists used to pull together their manuscripts. By 2016 she had a 108-page draft and an agent. Though the agent dropped Dear Scarlet in 2018, Wong persevered, seeking support from online writers' groups. One of her biggest supporters was a Vancouver-based author named Lindsay Wong (no relation), whose memoir The Woo Woo: How I Survived Ice Hockey, Drug Raids, Demons, and my Crazy Chinese Family is one of this year's CBC Canada Reads selections.
By pure coincidence, Dear Scarlet would eventually find a home with the same publisher as The Woo Woo, Arsenal Pulp Press. The Vancouver-based indie publishing house is known for its commitment to bringing voices to print that have traditionally not been showcased in mainstream publishing. "When I read Dear Scarlet, I was moved by its raw honesty, its sardonic humour, its deceptively simple illustrations and its message of love and care: that those with postpartum depression and their families, needn't suffer silently and alone," says Arsenal Pulp Press editor Shirarose Wilensky. Dear Scarlet was released April 1, 2019. Early reviews have been positive and the book was highlighted by CBC as one of 12 Canadian comics to look out for in spring 2019.
Now that her long-gestating literary baby has arrived in the world, Wong is not exactly sure what her next endeavour may be, although she does have a manuscript about her parents in early stages of development. "I like telling stories, whether they are mine or someone else's," she says. "I think that is the main thread of everything that I do. Telling a good story that you can benefit from or relate to is just a joy."
Wong's candid social media presence also continues to earn admirers, among them Natalie Sit, a 37-year-old technical writer who lives in the Beltline with her husband and toddler daughter. "Like me, she's Chinese and a first-generation Canadian and it is so fabulous to see a person of colour talk about motherhood and other issues like representation," Sit says. "I'm so glad Teresa is doing her art and showing people that Asians aren't just emotionless robots that only do math, or ferocious tiger moms."
Whatever lies ahead, Wong says she will continue to draw motherhood as she knows it. "It keeps me paying attention to my life," she says. "It keeps me looking out for the extraordinary in the ordinary. And it keeps that spark of creativity going."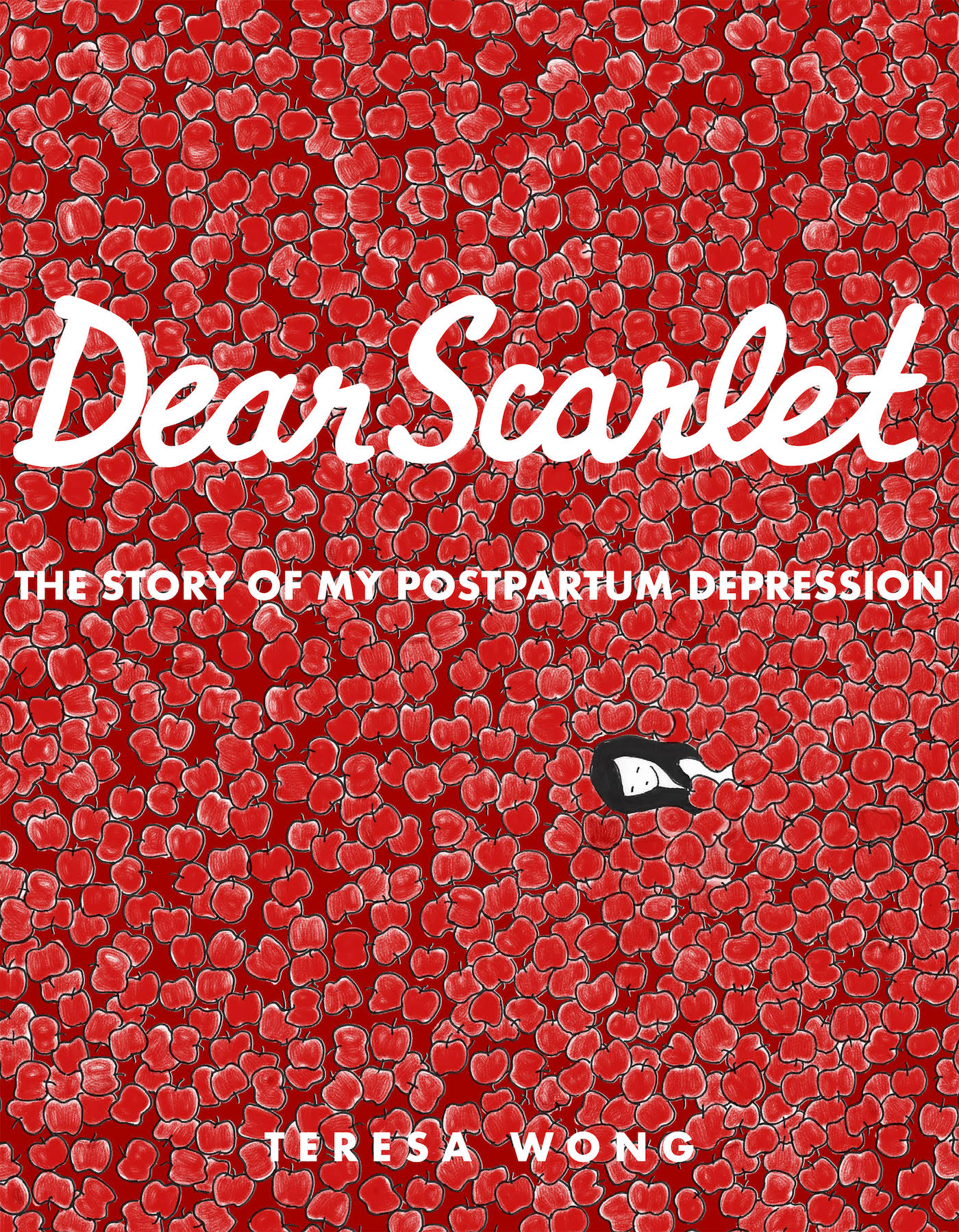 [This story was altered from its original print version, which showed a temporary cover image of Teresa Wong's book. It now shows the updated cover.]