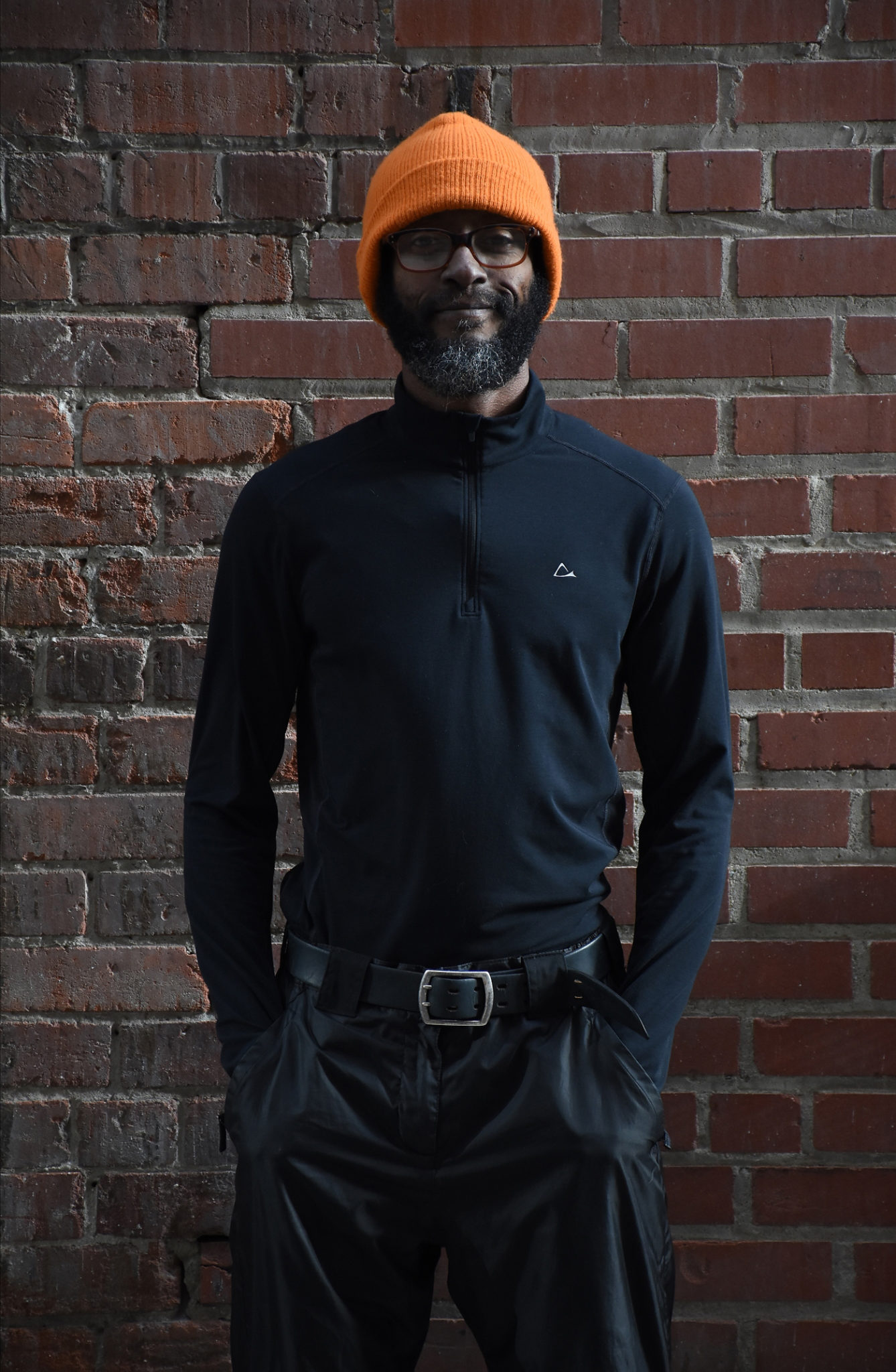 Wakefield Brewster became the poet in residence at The Grand in February, 2019, nearly two decades into his career. It's been a tumultuous time, not only for the city as we've gone through the pandemic, but also for the theatre, which rebranded itself as The Grand in late 2018 after its previous operating company, Theatre Junction, disbanded, and then was forced to temporarily close due to COVID-19. Fittingly, Brewster describes his process as "writing your way to wellness."
Brewster, who describes himself as a "PoEmcee" — his own portmanteau of poet and emcee — moved to Calgary in 2006 and quickly rose to prominence as one of the city's most energetic and accessible spoken word artists.
"Toronto's poetry scene, spoken word scene, was so crowded. I came out here and my impact was — boom — immediate. The city allowed me to grow and has given me so many options. There was room to move — physically and artistically," says Brewster.
Brewster's spoken word style is energetic, it requires movement — from him or the audience. He is a renegade who oozes energy. Each of his powerful verses simultaneously flows through an audience with ease while pummeling each individual member in their seat.
Brewster has made a living off of being an accessible artist, performing everywhere from classrooms and theatres to political fundraisers and pharmaceutical conventions. COVID-19 has changed that landscape.
"With COVID, I am restricted to social media and recordings," he says. "It has been a difficult time for everyone. But I will continue to write my way through it and emerge from this cocoon of creativity stronger."
Brewster's latest poem BLACKOUT is dedicated to his late friend Patrick Shand Jr. and Shand's family. According to a 2004 inquest, Shand died in Ontario of accidental restraint asphyxiation after being handcuffed and pinned to the ground by a security guard. Brewster says that's partly why the death of George Floyd impacted him so deeply and helped inspire BLACKOUT. It's a powerful homage and a call to action for everyone in light of the Black Lives Matter movement. The performance was recorded on The Grand's stage floor and, while some of Brewster's signature energy is slightly subdued in a video format, the raw recordings still provide a plethora of life and passion. The new recordings will be available on YouTube and on all of Brewster's social media channels.
"If there is any event put on by The Grand where a poetic component is warranted, there I'll be. A mixed performance night, there I'll be. If they need someone to speak on behalf of The Grand in a lyrical way, there I'll be. Basically, I'm a vocal smoking gun — whenever poetry is needed, I'm there," he says of his role.