Dr. Julie Layton examines Wallace, who arrived at the Calgary Humane Society (CHS) as a stray. Treated for extensive injuries, he is recovering and learning to get along well even without one front leg.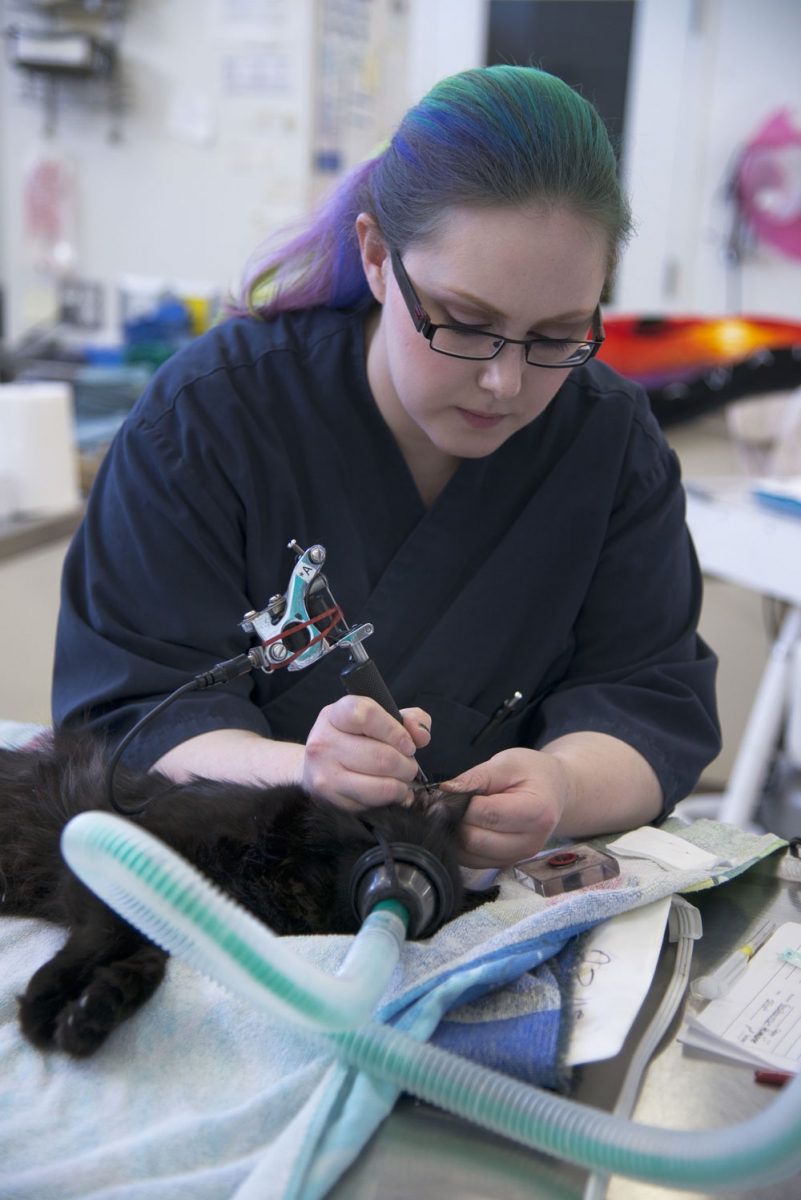 Anya Pokorny can add "tattoo artist" to the list of duties she performs as an Animal Health Technologist (AHT). To help all animals that pass through the shelter stay safe and sound with their new families, CHS recommends (and can provide) permanent ID like tattoos or microchips.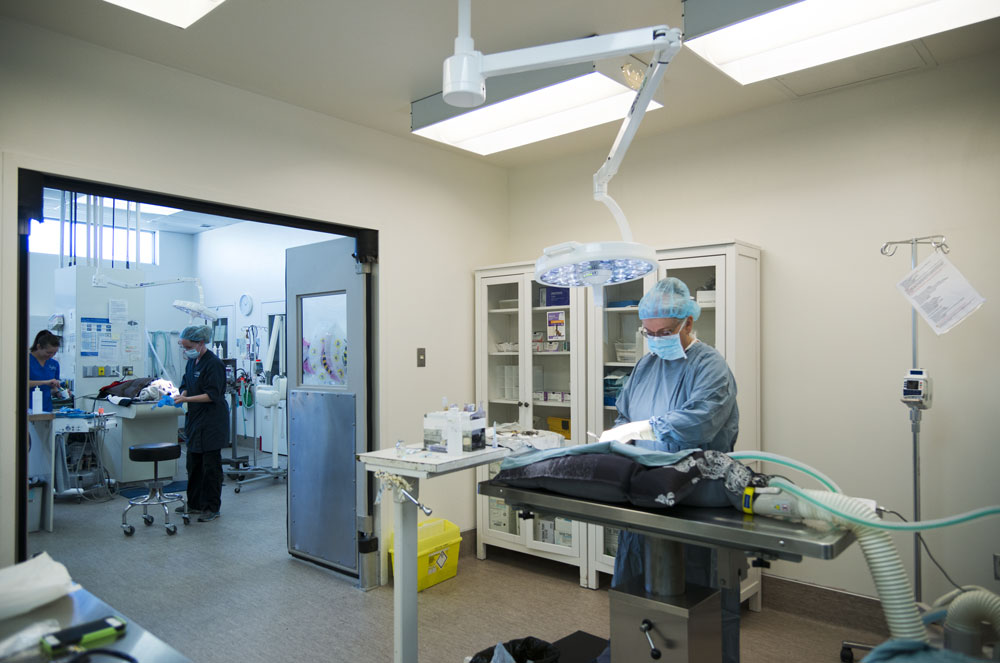 Dr. Cathy Waters performs a surgery, while Dr. Elissa Bessonette prepares for a dental procedure with help from Animal Health Technologist (AHT) Britney Timmermans.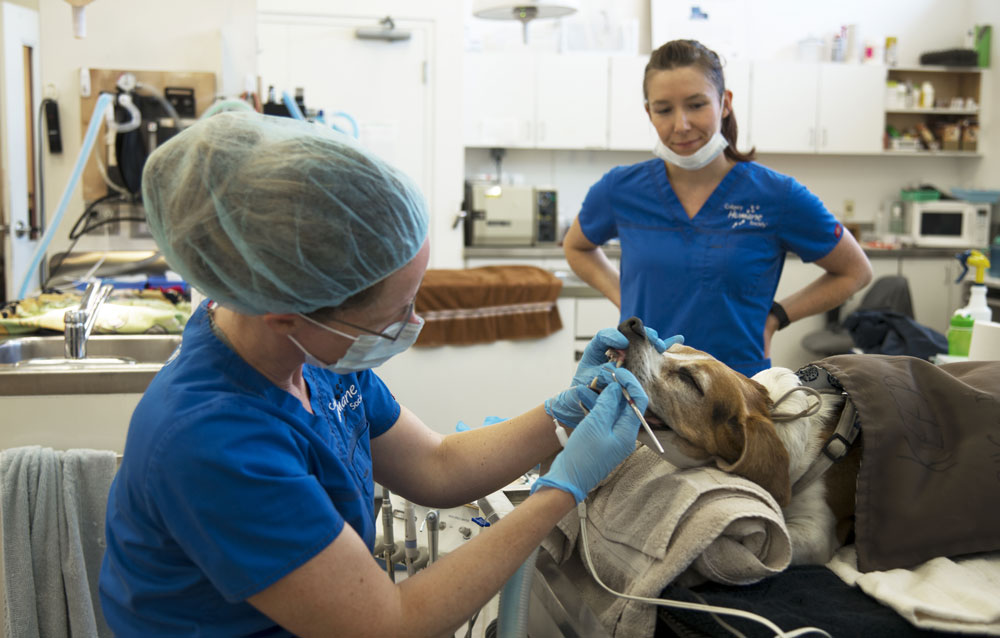 Dr. Elissa Bessonette examines this canine's canines with help from AHT Britney Timmermans. The CHS has a full veterinary hospital on site, eliminating the need for stressful transfers for animals who need medical care.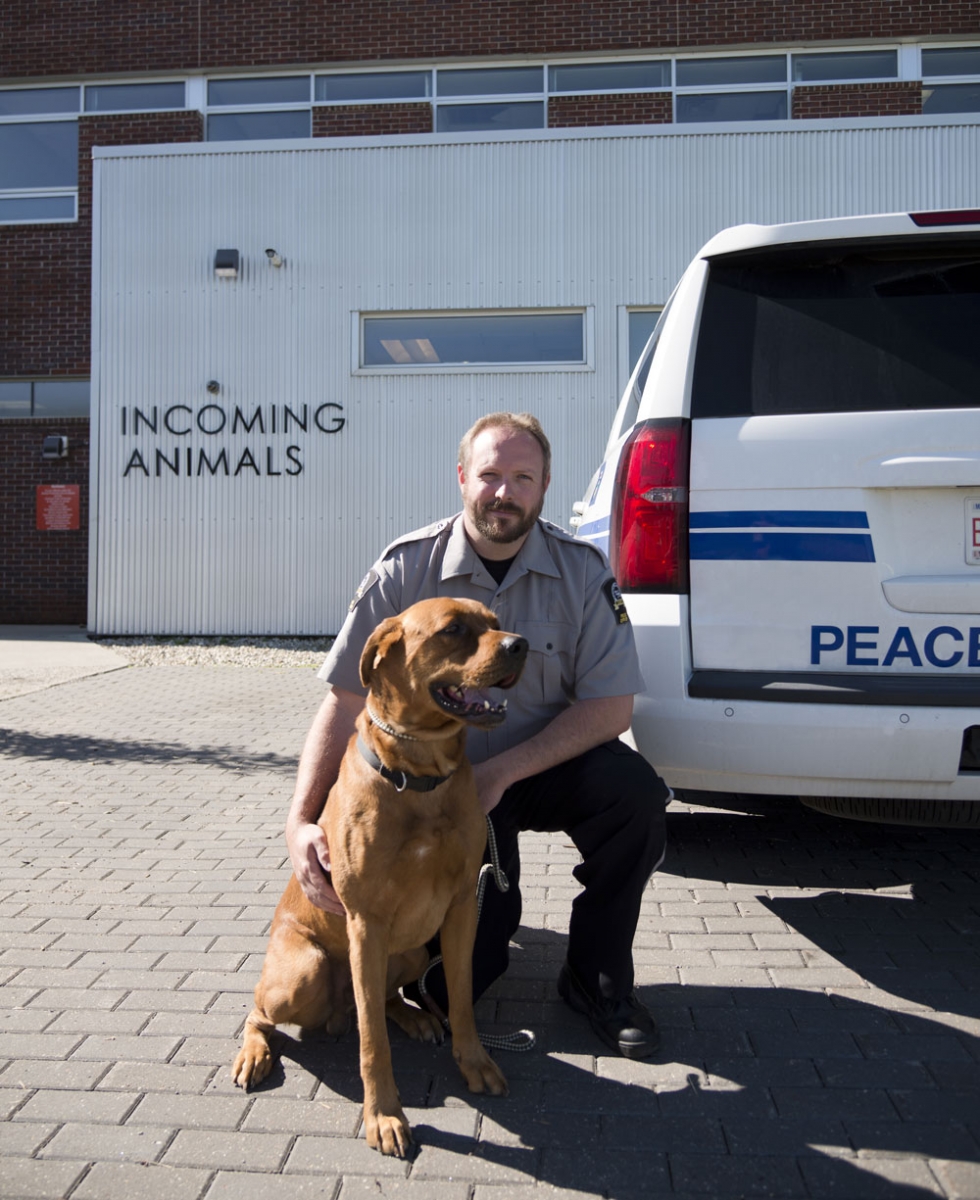 Brad Nichols, Manager of Animal Cruelty Investigations, leads a team of peace officers who enforce the province's Animal Protection Act, sometimes carrying out seizures in extreme cases. (Shown here with Kyro, fortunately met under less dire circumstances).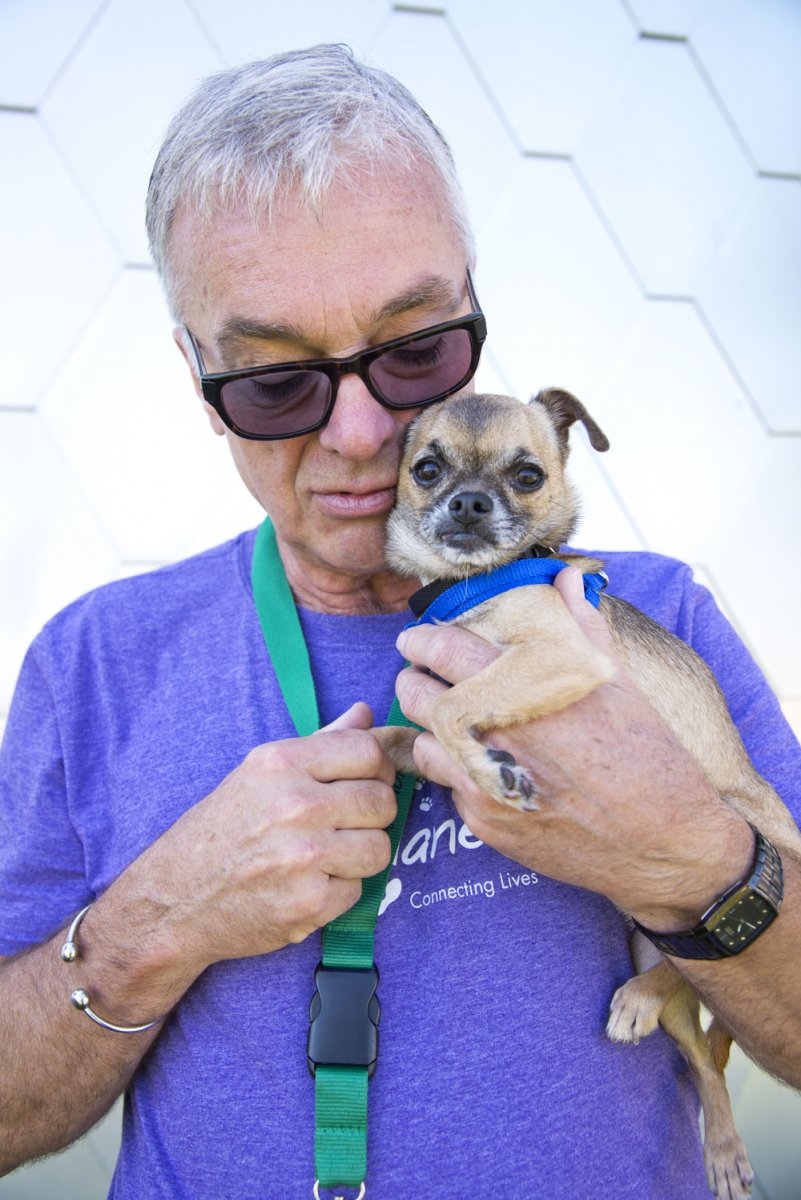 Marty smith (with Hugs the dog) is one of the many volunteers who help keep CHS running. They keep the dogs running (or at least walking), too.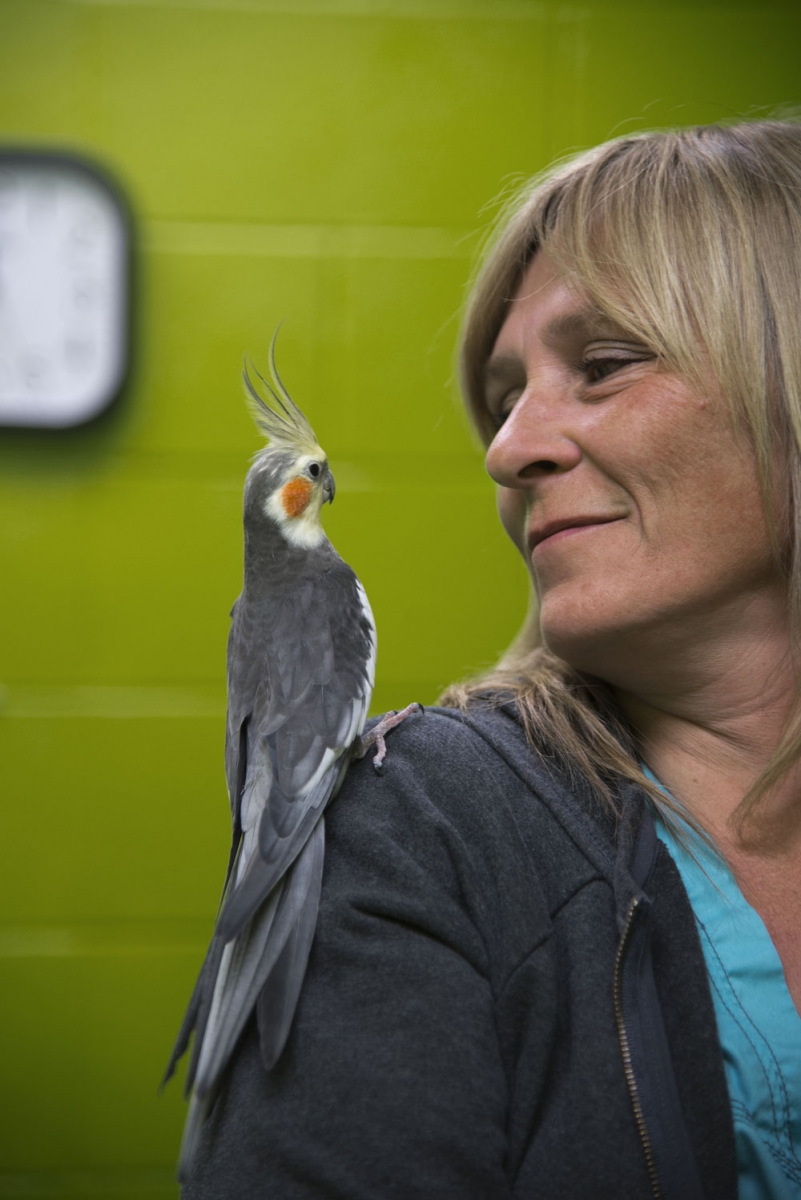 Department Head of Animal Care Anna Lawrence socializes with Kricket, a friendly cockatiel brought in as a stray. It's not just about cats and dogs, after all.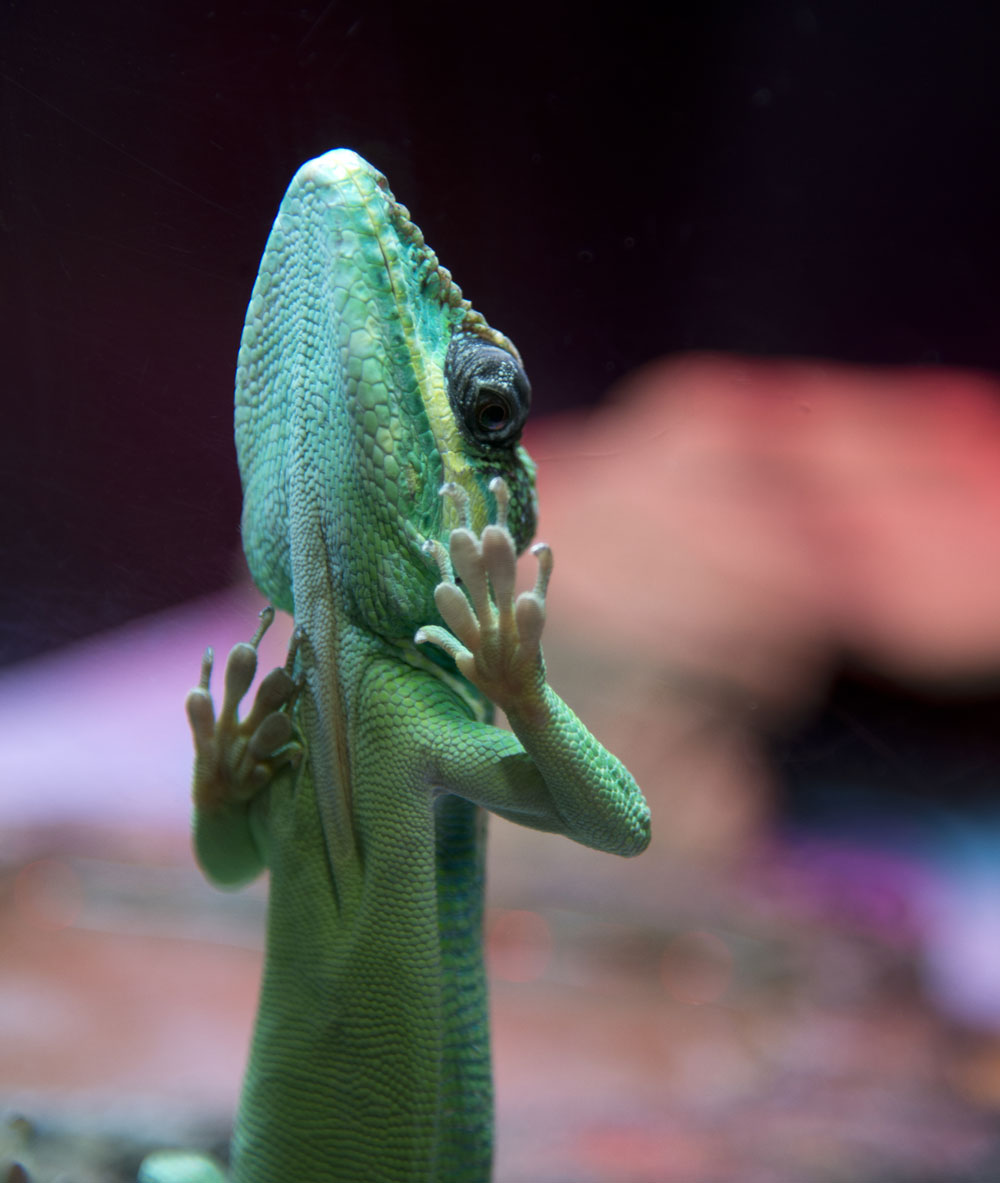 The CHS never turns away an animal, whether furry, finned or scaly. They even offer emergency boarding services for pets of people fleeing intimate partner violence, for example, or experiencing a medical crisis.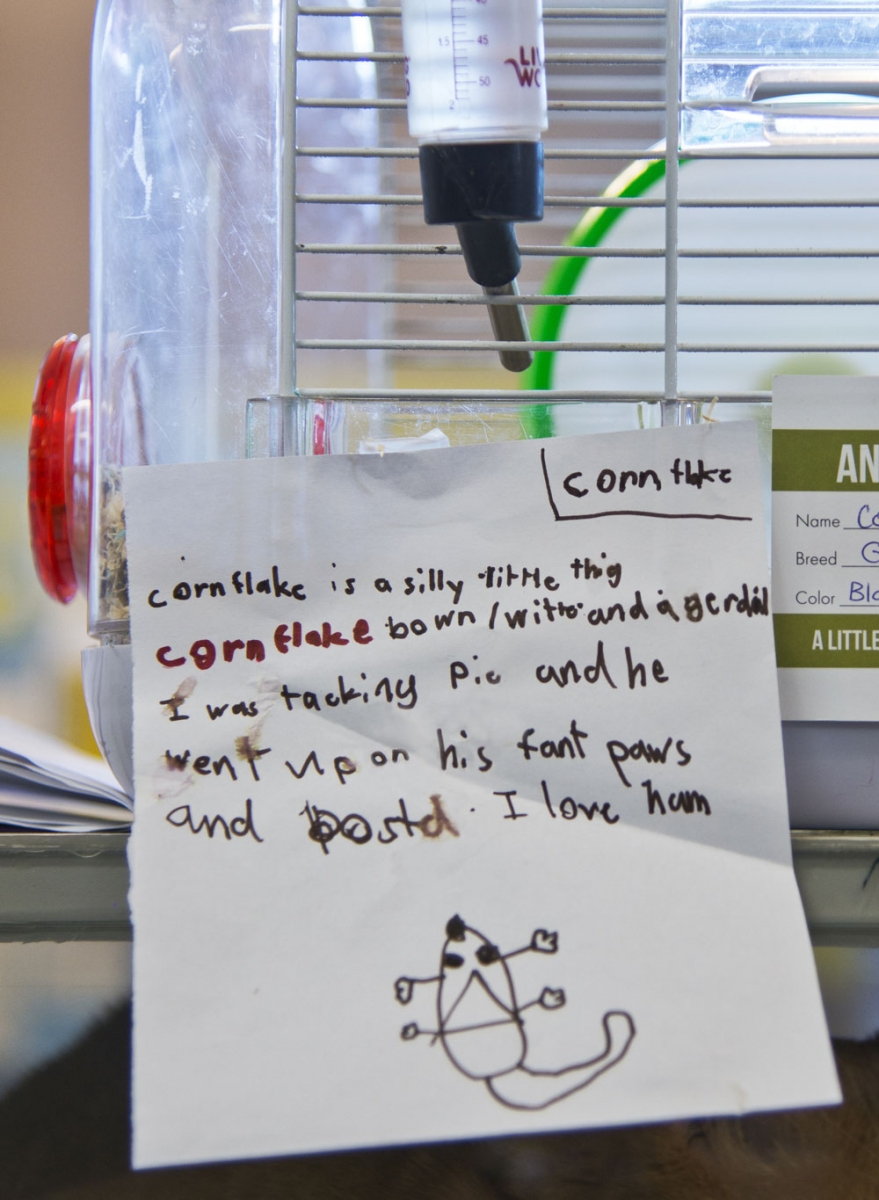 Cornflake the gerbil and others like him may be shy, or asleep under a pile of wood shavings, so notes and illustrations are posted to show visitors who is inside.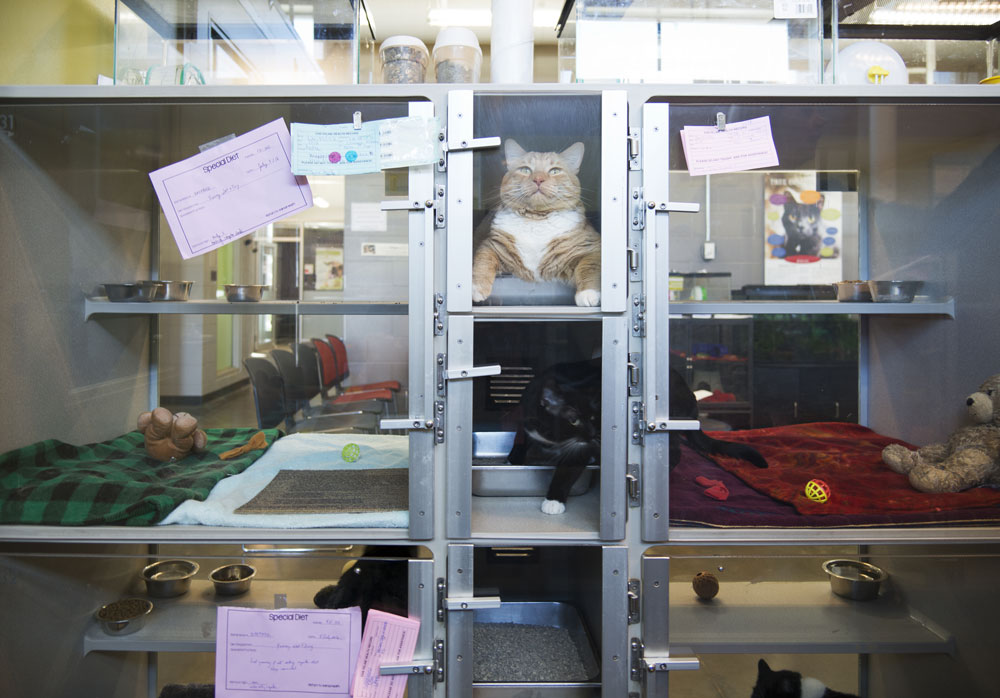 Cat condos are spacious units with a window view on one side, and a clear view of the adoption centre (and visitors) on the other. CHS prides itself on the comfy accommodations it provides.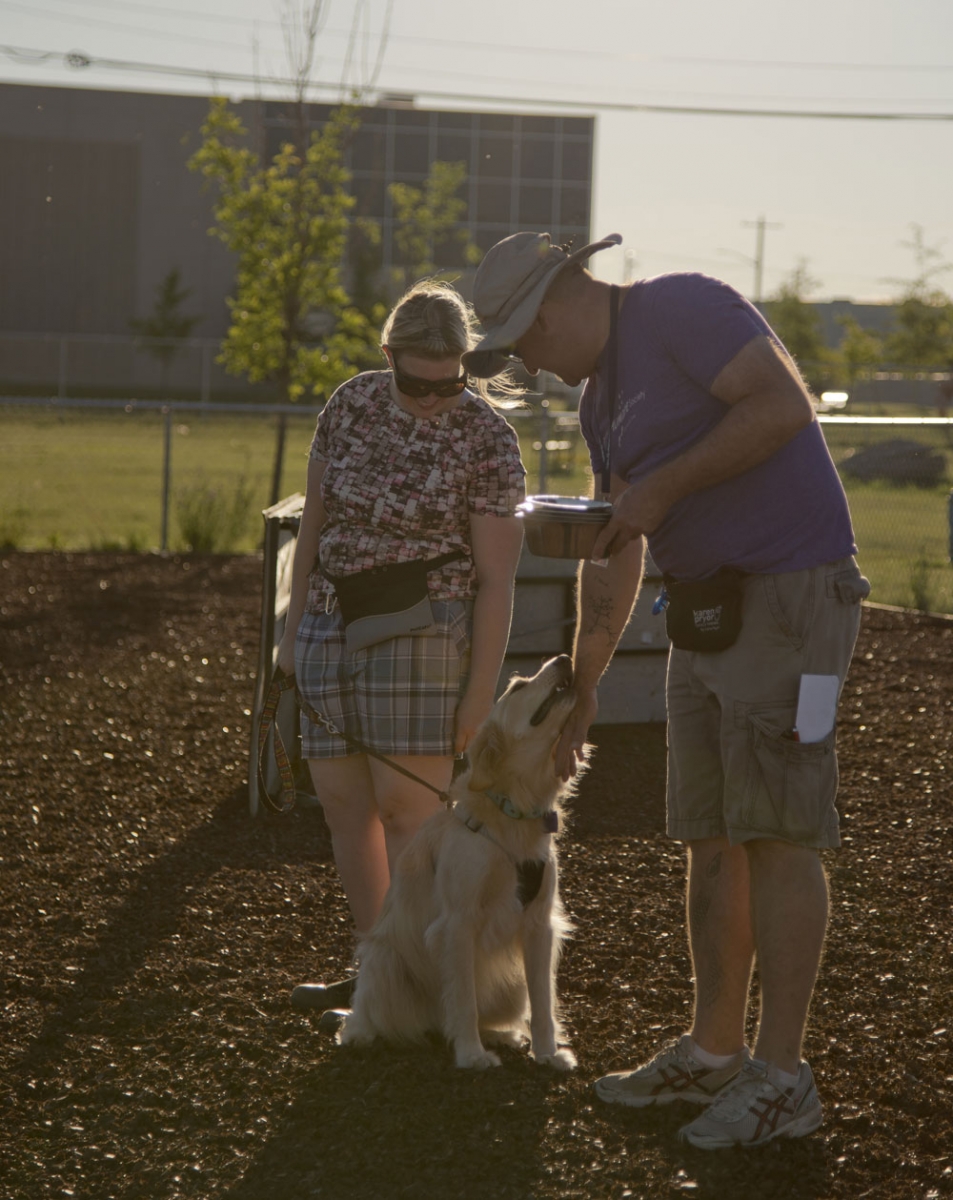 Dog adoptions include mandatory classes based on individual behaviour assessments of each animal. The classes give owners the tools they need to work through any issues they may encounter with their new pet.