Where it is
231 Parkside Green S.E.
The history
The property is owned by the original owner who built with Keith Homes in 1974. The four-bedroom, three-bath split level has been updated over the years, including the roof, furnace and sliding doors, but still features much of it's original retro decor.
What to love
The interior is like a time capsule of design trends from the 1970s complete with shag carpet, ornate wallpaper and wood paneling. We were so smitten with it that we shot the fashion feature for our March issue there. Plus, the beautifully landscaped lot is steps from Fish Creek Park.
What to consider
If you're not as enthusiastic about the 1970s decor, this home will require some updates.
The stats
1,743 square feet, not including a fully finished basement.
4 bedrooms
3 bathrooms
1 brick fireplace
Pretty patterned wallpaper
Shag carpet
Double car garage
Listed for $559,900 with realtor Karina Sunderji.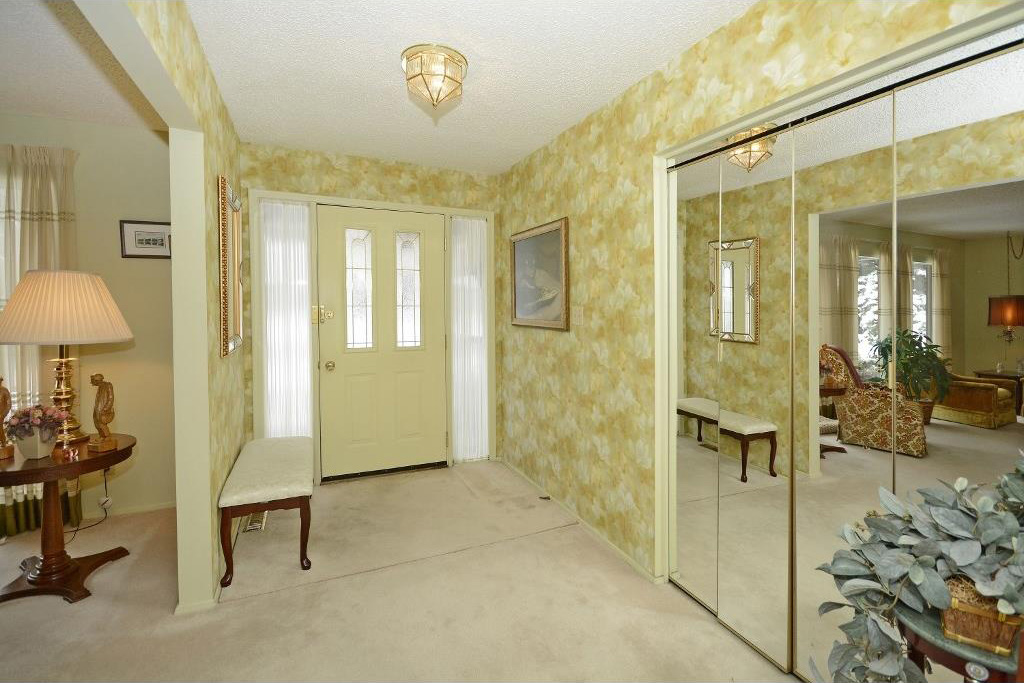 Embellished wallpaper highlights the entryway.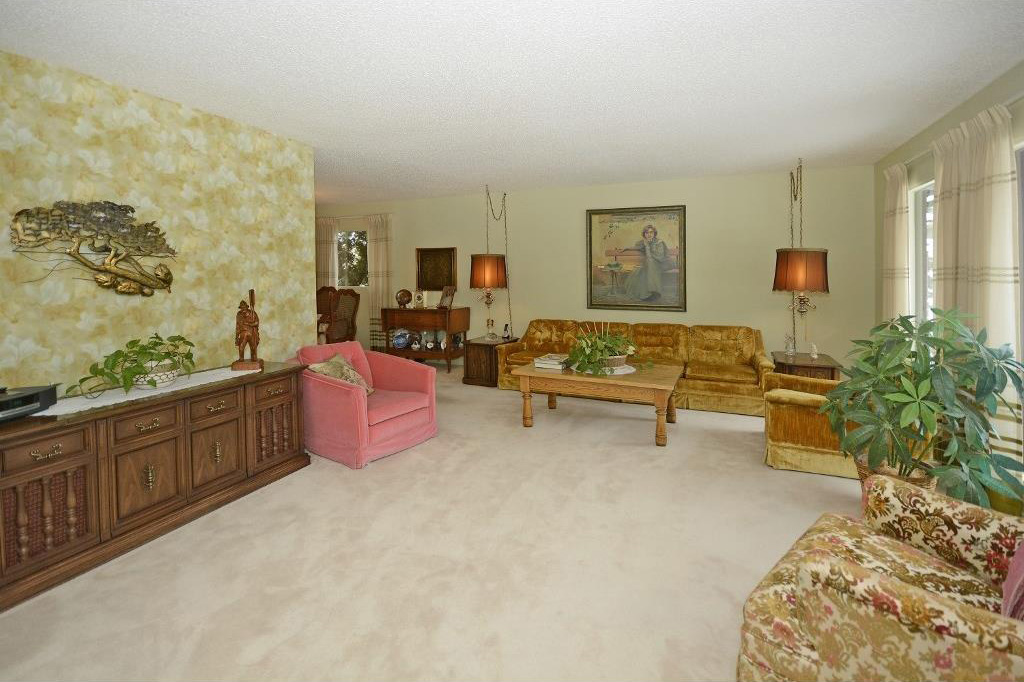 The spacious living room is complete with vintage furniture.
Model Erin from Sophia Models lounging on that vintage furniture in a photograph taken by West Bell and styled by Kara Chomistek for our "Style Inspired by the 1970s" photo shoot.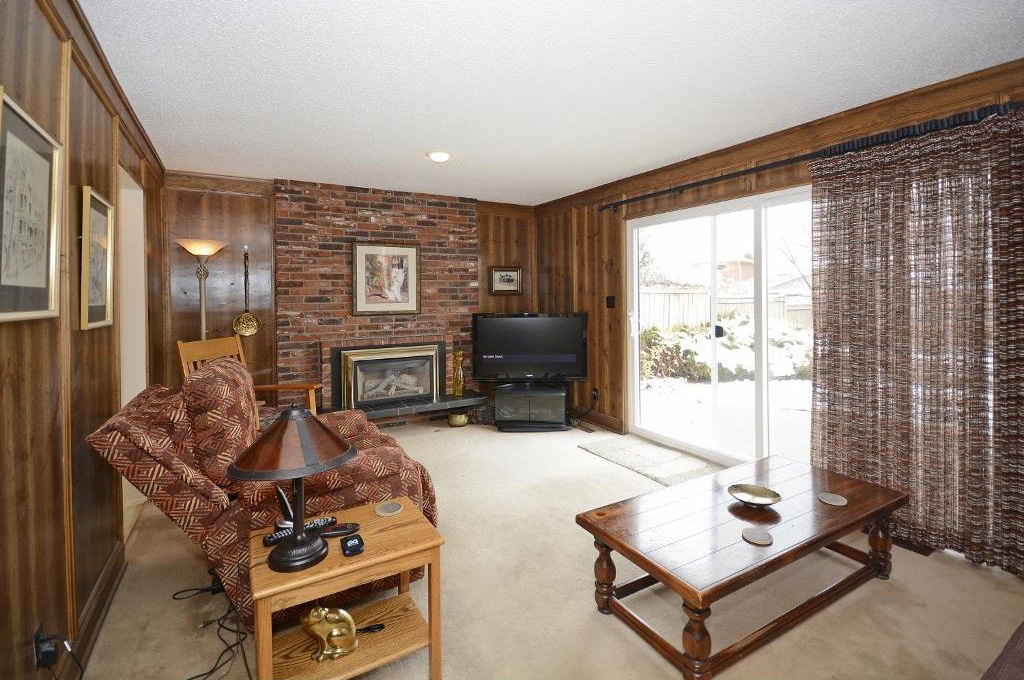 The home includes an upstairs den separate from the formal dining and living rooms.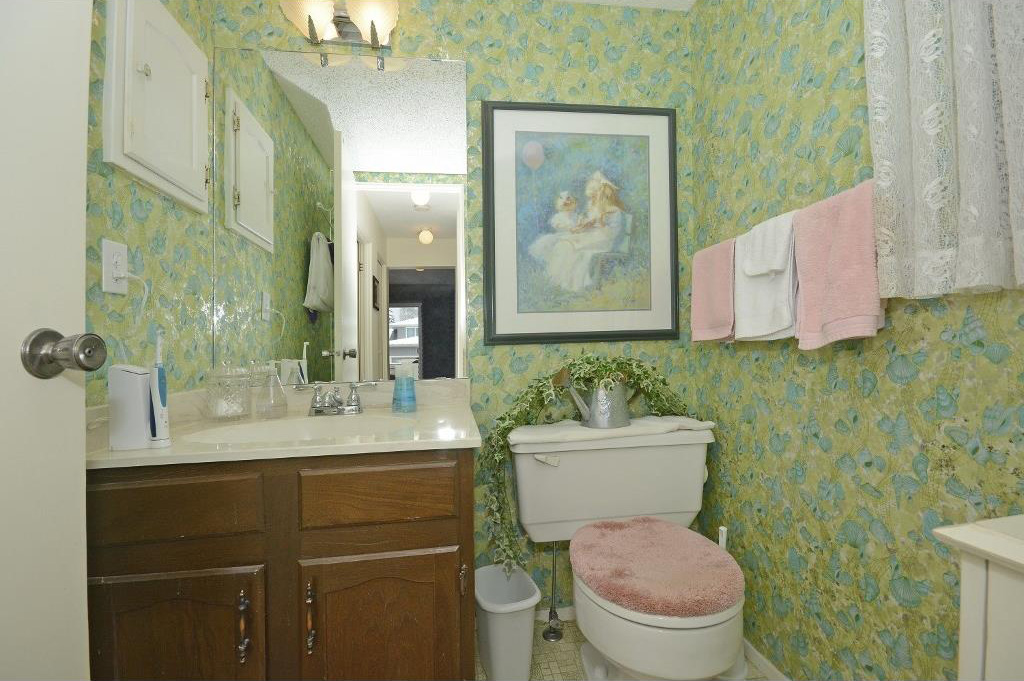 Pretty wallpaper is the focal point of the powder room.
Notice the retro wallpaper in the background of this shot by photographer Wes Bell, styled by Kara Chomistek in Avenue's "Style Inspired by the 1970s" fashion shoot.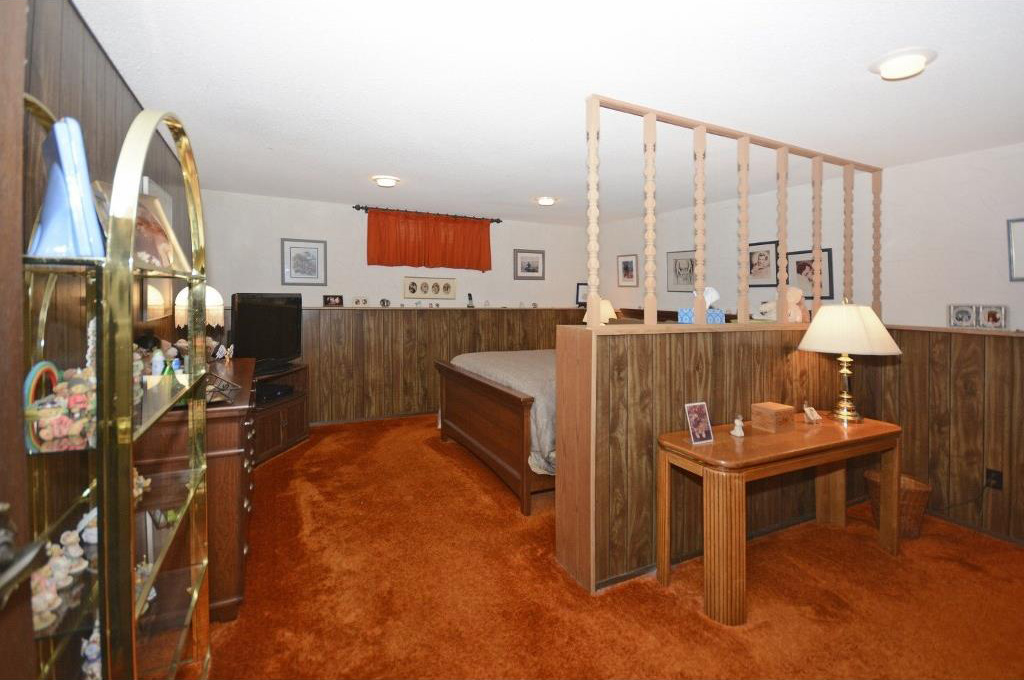 Find wood paneling and rust-coloured carpet in the finished basement.
We added a TV to the console table in our March fashion shoot, but otherwise, left the rumpus room untouched.