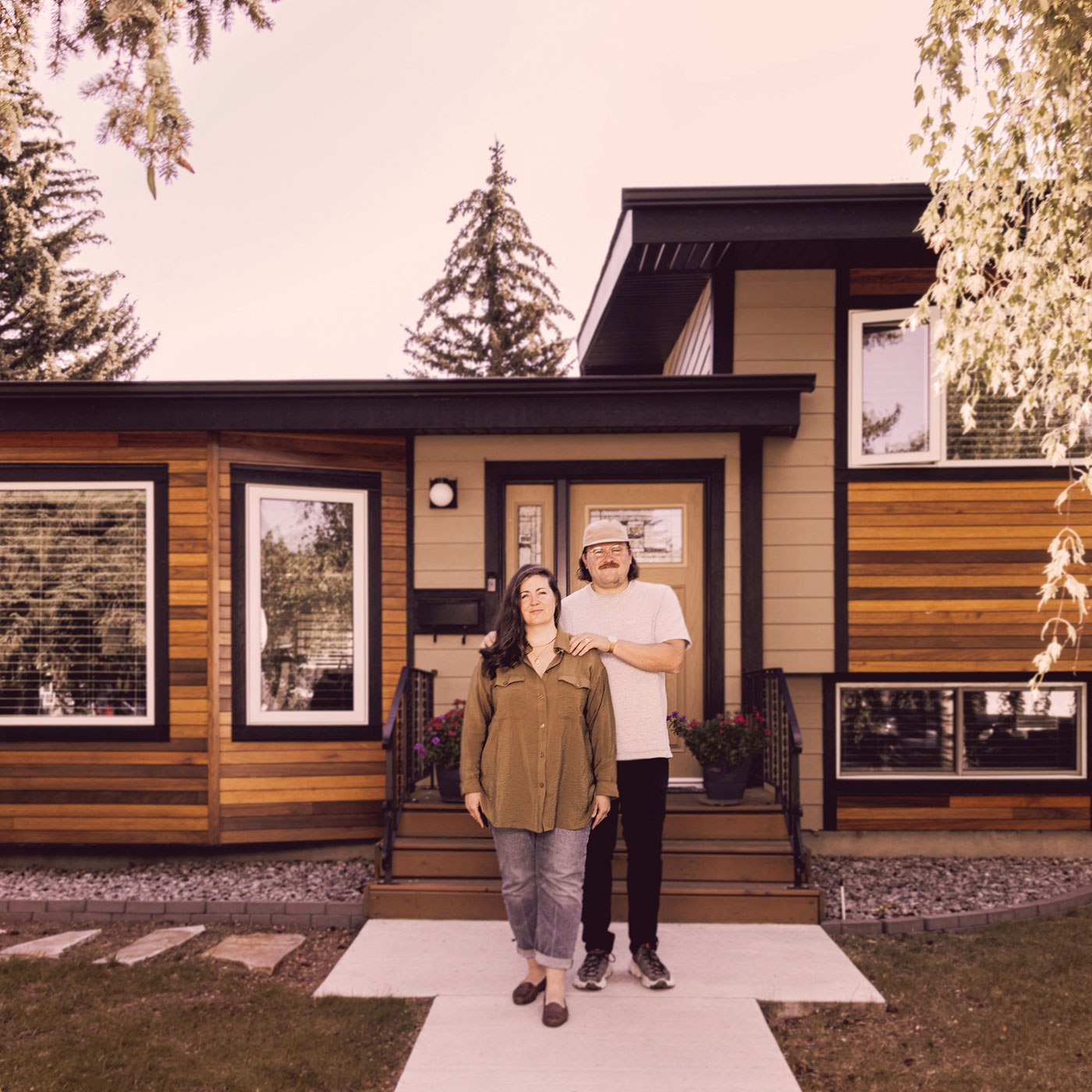 On a sunny, early September day in 2021, a rental minivan jam-packed with four houseplants, a large Tupperware containing a sizeable spice collection, three guitars, and multiple suitcases and duffle bags rolled into Calgary from the east. Up front, my husband and I — two Calgary expats who'd spent the last 14 years living in Toronto — anxiously and excitedly spotted the city skyline peeking out beyond the rolling prairie. "Welcome to Calgary," the red highway sign beamed. After six days of driving, we had made it — and we were home, for good.
My husband Mike and I are two of the tens of thousands of people who have left Canada's largest city, relocating to smaller cities, towns or rural areas, since the beginning of the COVID-19 pandemic. From mid-2020 to mid-2021, Statistics Canada estimated that more than 64,000 people left Toronto for other parts of Ontario, with another 6,600 moving out of province. And it's not just Toronto: In what's been coined the "urban exodus," more and more people have ditched major cities around the world over the last two years to take advantage of remote-work situations and get into more affordable housing markets. And while we left Canada's largest metropolis for its fourth largest — not a cabin in the woods — one of our main motivators was in line with the trend: We wanted to buy a house.
We wasted no time in commencing our hunt. Just over a week after arriving, we met with our realtor to view our first house. Pretty soon, we were up to 10. By Thanksgiving, we'd seen 30. Part of the reason for our high-volume search was that we didn't have one preferred area — we were keen to explore different neighbourhoods, in every quadrant, after being away from the city for so long. But another reason is that we were still getting comfortable with the fact that we'd be buying in a red-hot housing market. While Toronto's and Vancouver's markets are in leagues of their own, housing markets across Canada exploded soon after the pandemic began, driven by low interest rates and little supply. In September 2021, the month we arrived, prices had eased from the benchmark highs the city had experienced just a few months earlier, but were still well above average levels. Supply was low for detached homes, and demand was high. So, what to do? Wait, and hope things cool off? Or wait, and possibly miss out?
Across the country, first-time homebuyers today face an increasingly higher cost of entry to the housing market. According to data from the Canadian Real Estate Association and Statistics Canada, in 2021, the average national home price was more than seven times the average household income.
My husband and I are extremely privileged to be in a situation where we can buy a house — and moving to Calgary, where housing is relatively more affordable, helped a lot. But we were still getting ready to make a purchase up to five-times greater than our combined annual income. On top of that, the competitive seller's market made bidding wars and competing offers, which would drive up already high prices, an even greater likelihood.
I was curious what it was like for previous generations in Calgary — real people, beyond the statistics. So, I went to my aunt and uncle, who purchased their first home in 1969, in Lake Bonavista, when it was a brand-new neighbourhood at the edge of the city. Our stories have some similarities: they, too, moved from Toronto to purchase their first home. But mostly, they provide an interesting "then and now" comparison of first-time home-buying in Calgary, 50 years apart, in two different housing markets.
Originally from Saskatchewan, my uncle and aunt, Harold and Betty Allsopp, had lived in both Calgary and Vancouver for a few years after getting married, but moved to Toronto in 1967 for a job opportunity of my uncle's. After two-and-a-half years, they were ready to return to the West, purchase a home and start a family. My uncle was transferring to his company's Calgary office. My aunt, a teacher, would finish up the school year in Toronto, and, after their summertime move, be in place to start at a Calgary school in September.
Unlike Mike and I, who moved to Calgary and then started our house search (all thanks to both sets of our parents, who put us up for months while we looked), Aunty Betty and Uncle Harold needed to travel to Calgary for a long weekend to search and, ideally, make a purchase on the spot.
The Calgary they arrived in (population 369,025) looked very different than it does today. "There wasn't much supply when we came," says Harold. Suburban Calgary was still being established, albeit rapidly, and builder-developers, such as E.V. Keith, were purchasing large tracts of land to build entire communities. They looked at the pre-owned home supply in established neighbourhoods all over the city and didn't find anything.
"Then, the day before our flight back to Toronto, our friend told us about a new development called Lake Bonavista," says Harold. They decided to check it out. There was a sales office, and some houses were under construction. "Maybe one or two streets' worth," says Harold. The lake was there, too — it was the first community built around a man-made lake in Canada.
In the sales office, they were shown a variety of floor plans. "I'd say there were a dozen floor plans, with four arrangements of each," recalls Harold. After looking through them all, they were drawn to a four-bedroom bungalow called the Mayfair. Then, they were shown a map of available lots, and, after selecting one, were taken to see it. "Only the basement had been poured; there was mud everywhere," says Harold. Everything about the house, from architectural details, to colours and finishes, was pre-determined by the developer, so there weren't many additional decisions to make. They had heard about Keith Homes through word of mouth and knew the developer had a reputation for building quality houses. Plus, living in a lake community — a concept that E.V. Keith had brought north from the U.S. — was a novelty, and a draw.
They went for it.
"It was $33,000 and change," Harold says, which he estimates was double their combined annual income at the time. "We had to mortgage $23,000 at nine-and-a-half per cent." My aunt adds that this was a lot of money (with a much higher interest rate than my husband and I locked in at, too), but, buying a home from a developer meant no competition with other buyers.
The housing market then wasn't as frenzied as it is today, says Harold: "It's crazy what's developed in two generations in terms of real estate being part of our economy in Canada — it's heavily built around real estate now." (When adjusted for inflation, $33,000 in 1969 would be roughly $256,127 today; year-to-date data from the Calgary Real Estate Board at the end of April put the average price for a detached home in Lake Bonavista at $715,308.)
Before they knew it, they were back on a plane to Toronto, wondering what, exactly, they'd just bought. When they returned to Calgary in September, just over three months after the purchase, the house was complete — and it looked lovely, says Betty. "We were right next to Burns pasture and the cows woke us every morning."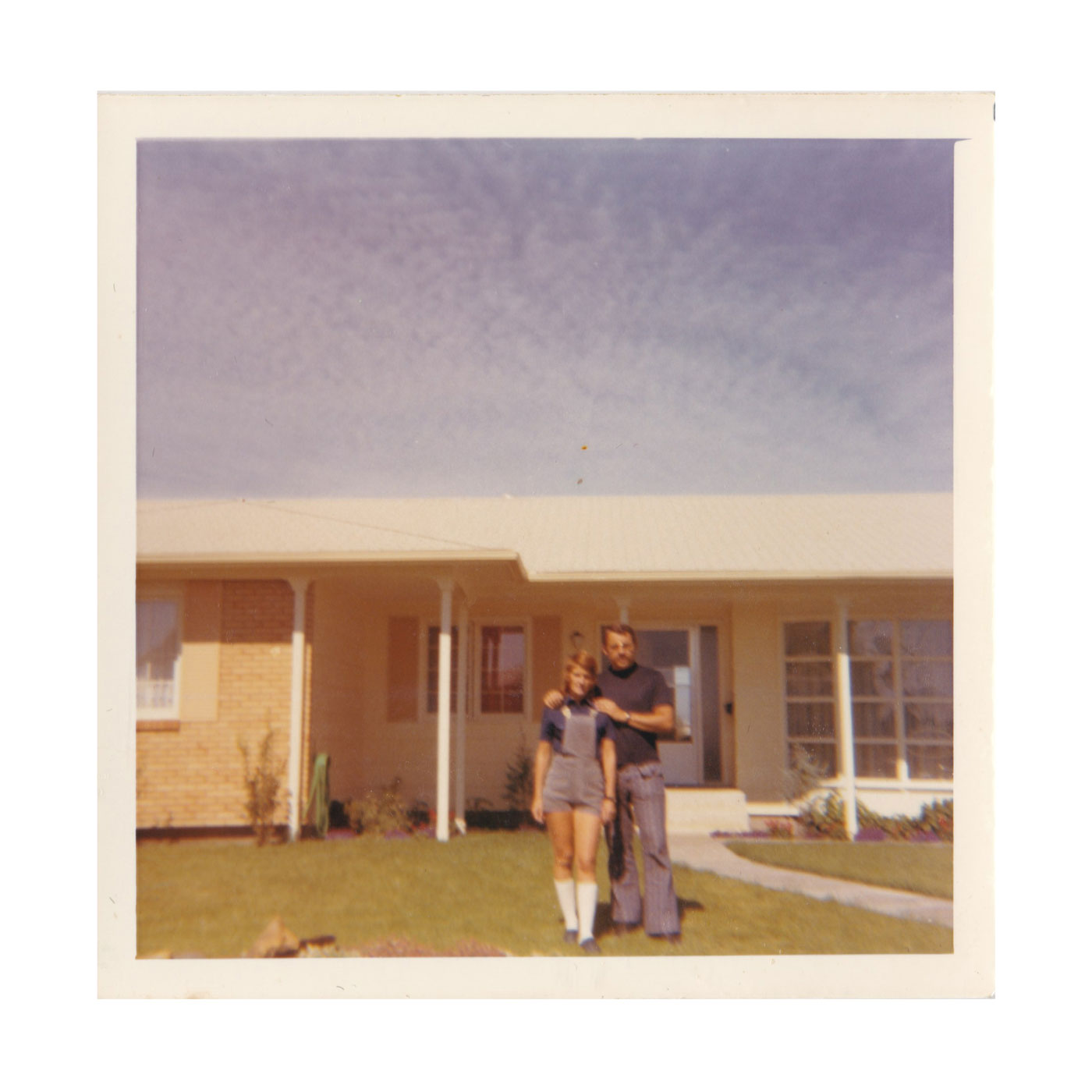 They built a fence around their yard and planted trees; young families came in and the schools filled up — the neighbourhood matured very quickly. "It was fun, because we were all young, everyone who moved in," says Betty. (Between 1969 and 1980, Calgary's population increased nearly 50 per cent, thanks to the booming oil and gas industry.) In the summer, they would frequent the lake; in the winter, there were tobogganing hills and skating trails. It was an exciting time to be in Calgary, says Betty, and they were thrilled to be here. "Calgary was a city where you could have everything you wanted," she says.
Mike and I are feeling that now, too. And we're not the only ones: In 2021, Alberta recorded the strongest population growth in nearly seven years, with an estimated 22,013 people moving to the province from across Canada between July and September, according to Statistics Canada. In June, Calgary ranked third (tied with Zurich) in the Economist Intelligence Unit's annual list of the world's most livable cities (beat out only by Vienna and Copenhagen).
On a recent trip to Toronto to promote Calgary's burgeoning tech and innovation opportunities, Mayor Jyoti Gondek said, "We rank consistently as a livable city, we have a lot of great amenities to offer, and it's a place where you can build a home and a life." Buying in a hot market, we decided, is a gamble we're willing to take to be part of Calgary right now.
In January, after looking at more than 50 houses and bidding, unsuccessfully, on two, we put an offer on a home in the southwest. There was a competing offer, but, thanks to a letter we wrote expressing how much we loved the home (a tip we picked up from our home-buying friends in Toronto), ours was accepted. Oh, and it's a Keith Home, too.
Who was E.V. Keith?
Arguably most known for creating the neighbourhoods of Lake Bonavista — the country's first lake community — and Willow Park, Ellis V. Keith built homes and developed subdivisions across Calgary. The son of a missionary, Keith was born in the Samoan Islands in 1917, before his family moved to Cardston, Alta. in 1920. In the early 1940s, while working in the land titles office in Calgary, Keith built his first home himself. When he sold it in 1944, his official house-building journey began: With the profits, he hired a team of carpenters and launched his construction company, acting as foreman, bookkeeper and salesperson.
By 1950, he incorporated as Keith Construction Company Limited. In 1953, in collaboration with other local parties, he established the land development partnership Kelwood. Now, he was building Keith Homes on Kelwood lots around the city. By 1958, he had built 900 houses in Haysboro alone. He established Willow Park, Calgary's first golf course community, in 1965, and Lake Bonavista followed in 1968.
Calgary Real Estate Board chair Lorna Hamm, a realtor for 35 years, says until about 10 years ago, it was common for her clients to request Keith Homes: "At the beginning of my career, people asked for Keith Homes. I've still got a whole cupboard of floor plans."
Hamm's own first house, purchased with her husband in 1971, was a pre-owned Keith Home in Acadia, and later, they bought a new Keith Home in Parkland, where they lived for 21 years. "For a long time, they were definitely the most popular, and [had] a good reputation — you rarely heard anyone bash a Keith Home."
In 1972, Genstar purchased Keith Construction and Kelwood — by this point, large corporate developers were the major players on the scene. But the legacy of Keith Homes lives on in Calgary, and the houses endure.